This post may contain affiliate links that, at no additional cost to you, I may earn a small commission. Read our Disclosure Policy.
A Grinch-themed Christmas tree is the perfect way to bring a little bit of Whoville cheer to your holiday decor. Whether you're a fan of the classic Dr. Seuss story or the modern animated film, a Grinch-themed tree is sure to be a hit with all ages.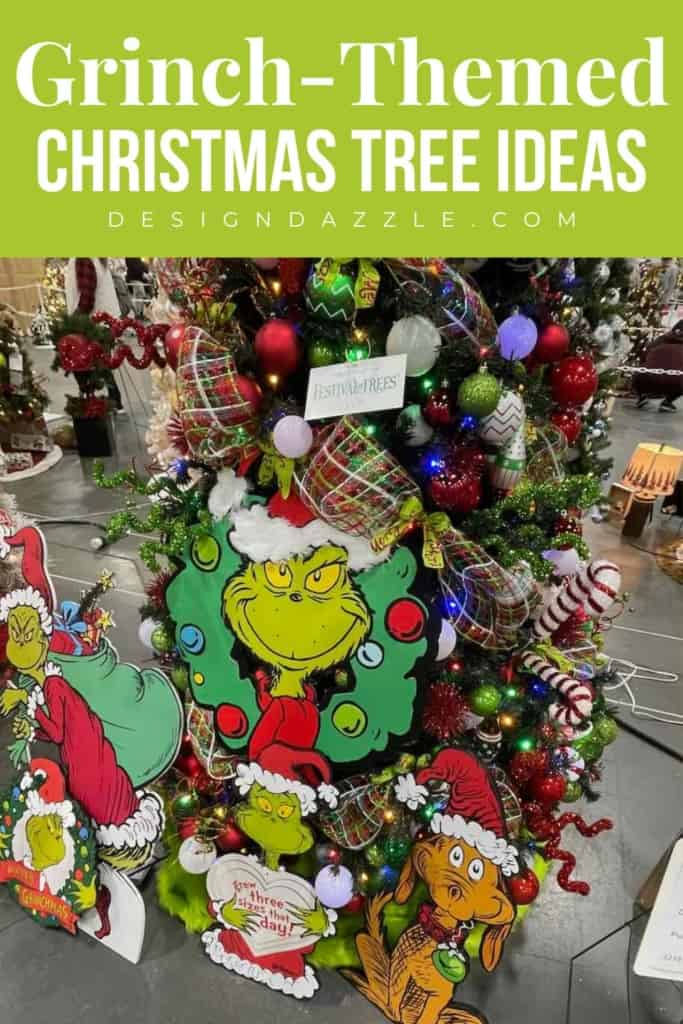 Are you looking for ideas on how to decorate a Grinch-themed Christmas tree? Here are a few suggestions: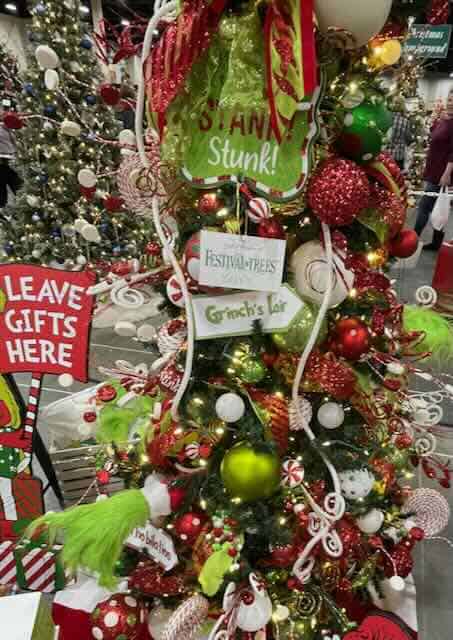 Start by adding themed ornaments to your tree, such as Grinch faces, Grinch hands, and Grinch hearts. You can find these at many stores that sell Christmas decorations, or you can make your own using craft supplies.
Hang garlands and tinsel on your tree. These can be purchased or made using green and red paper or ribbon.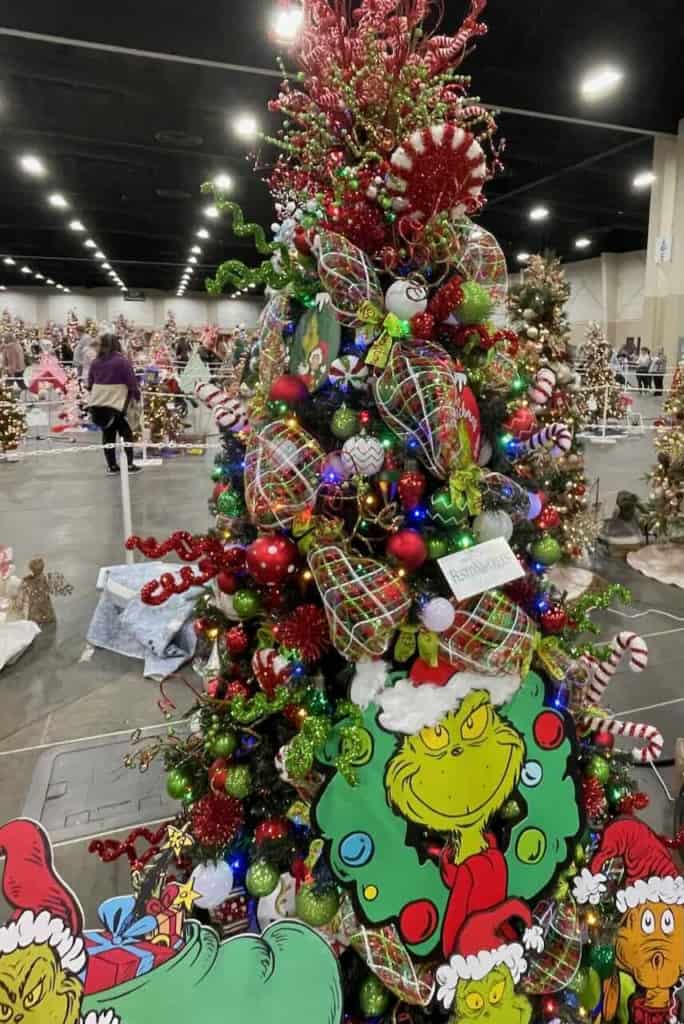 Add a themed tree topper, such as a Grinch hat or a Grinch holding a candy cane. I love how this one has a bend like the Whoville mountain Grinch lives on.
Place a candy cane tree skirt around the base of your tree to complete the look.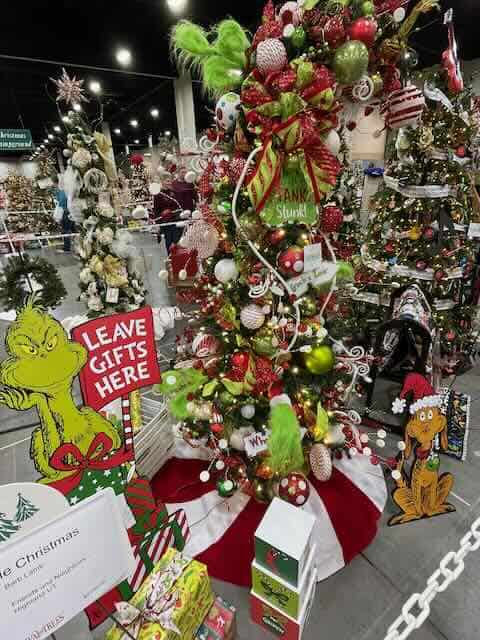 Finally, add some extra Grinch touches to your tree, such as Grinch-themed gift tags, Grinch-themed lights, or Grinch-themed tree picks, or large Grinch-themed cutouts.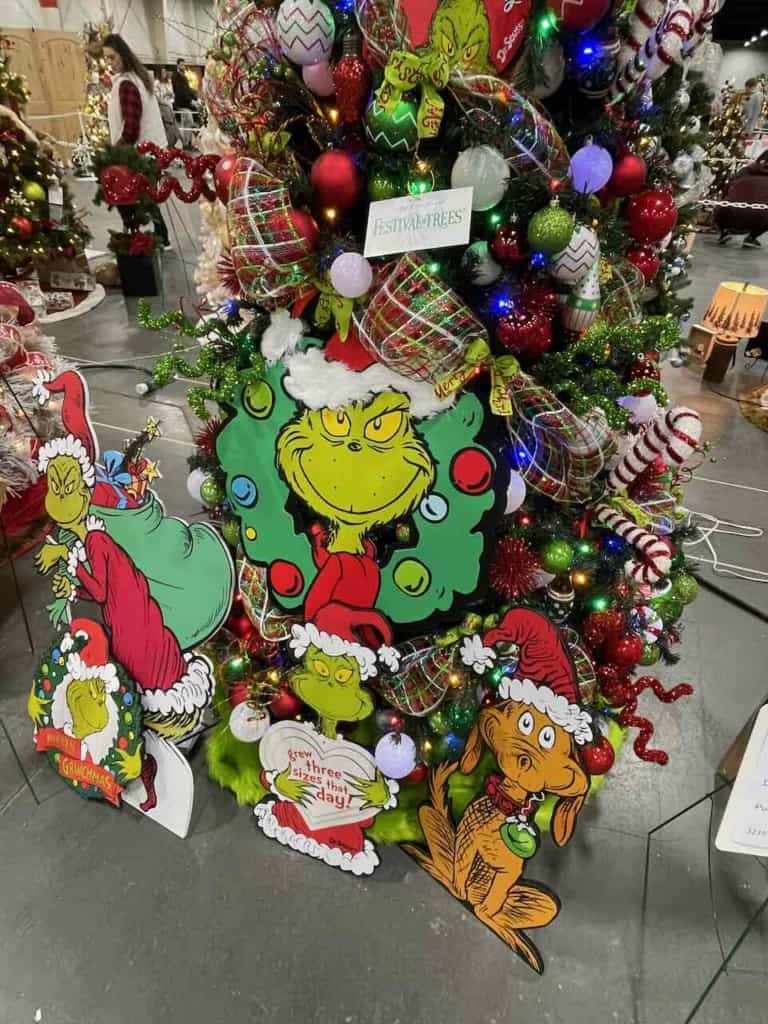 With these simple decorations, your Grinch-themed Christmas tree will be sure to steal the show this holiday season!
Check out this Grinch Themed Christmas Breakfast for some more Whoville fun!

Title:
Grinch Christmas Tree Ideas
Keywords:
Grinch Christmas
Last Updated:
December 28, 2022