This post may contain affiliate links that, at no additional cost to you, I may earn a small commission. Read our Disclosure Policy.
Rose Petal Sweets add a touch of elegance and romance to your culinary creations. Few flavors can compare to the delicate and fragrant essence of rose petals. Roses have been cherished for centuries not only for their beauty but also for their unique taste and aroma.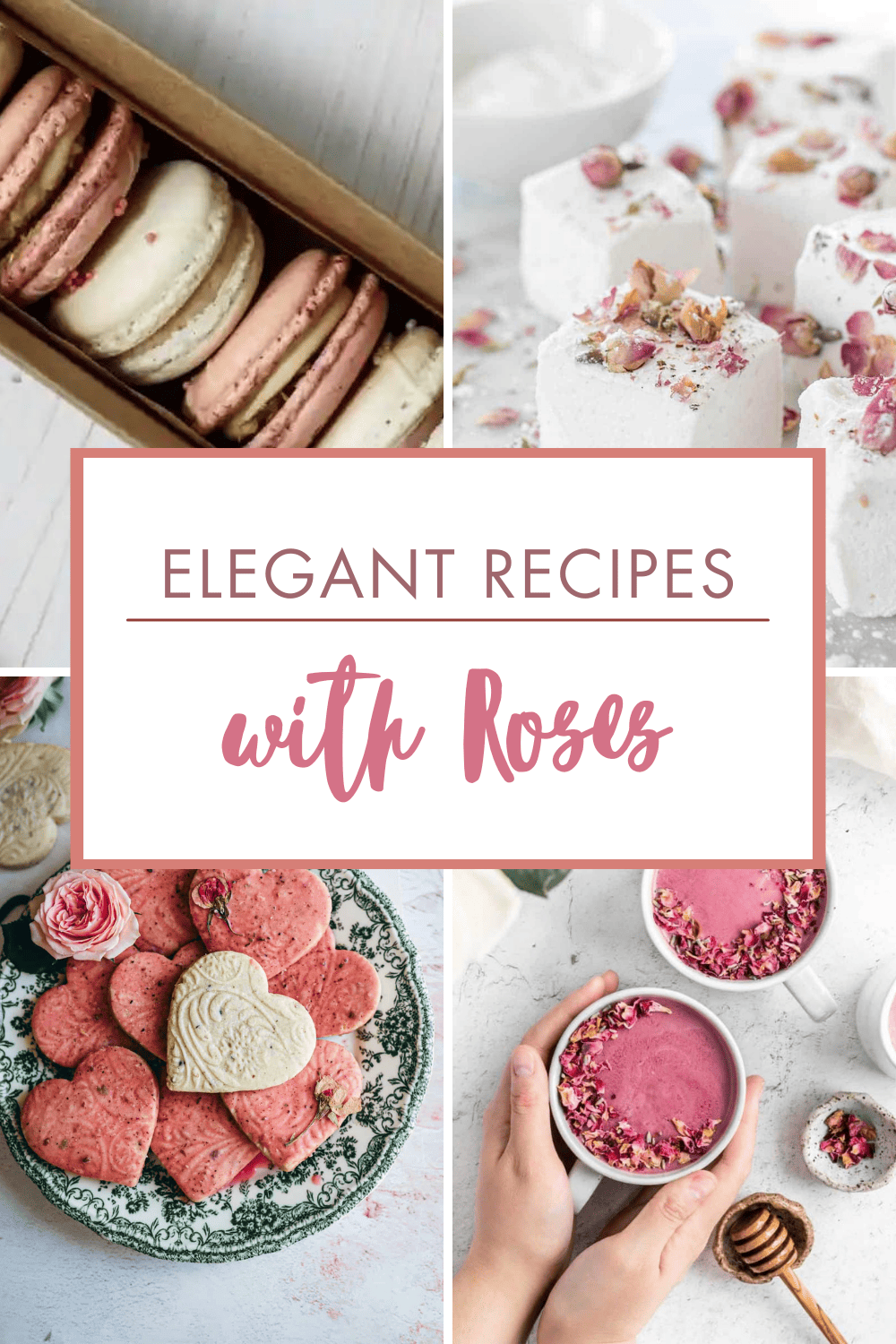 In this delightful round-up, we will explore a selection of rose petal flavored sweets that are sure to enchant your taste buds and leave you craving for more.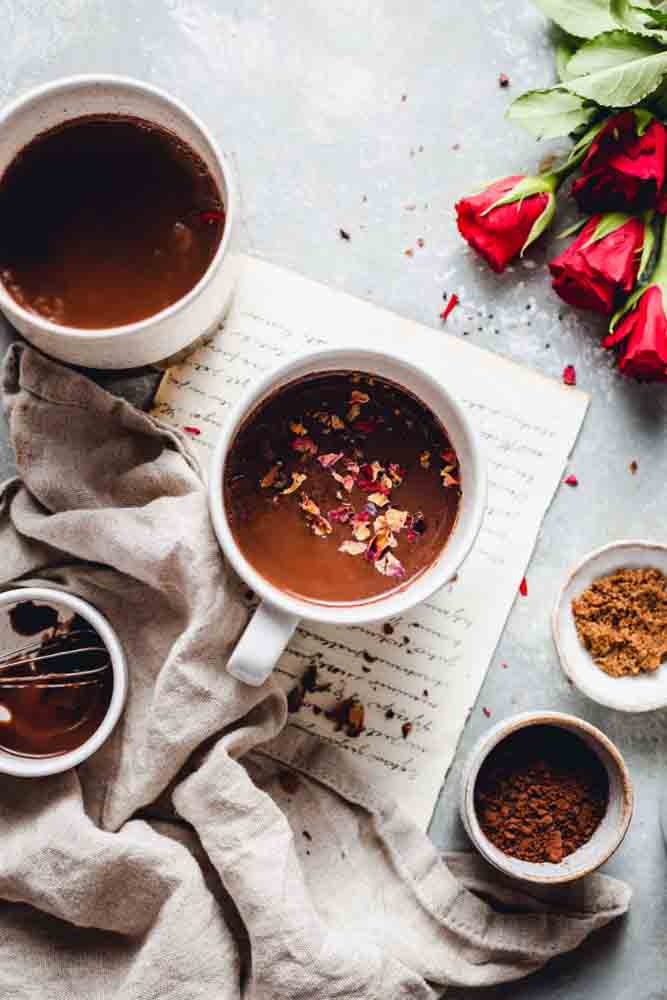 This hot chocolate has the most elegant flavor thanks to the addition of roses! You can make this in 5 minutes to make an ultra cozy cocoa!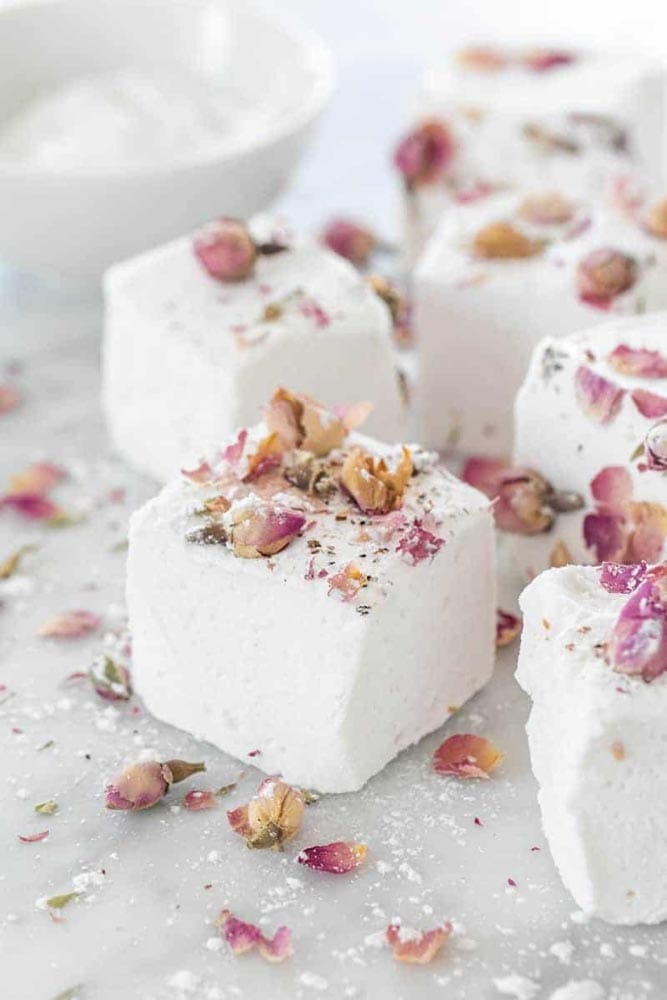 This recipe for homemade rose marshmallows is perfect for any elegant event. Make them for a baby or bridal shower, or for a luxe batch of s'mores.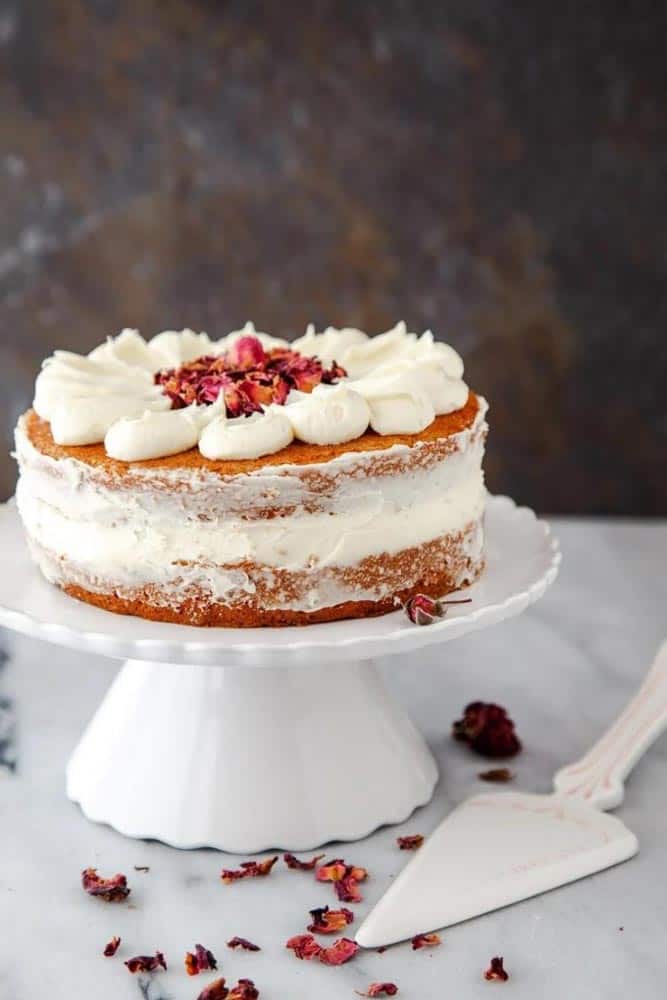 Treat yourself to a mini cake with big, beautiful flavors. This option has decadent white chocolate paired with gorgeous mini rose buds. You are going to love this romantic option to share with someone sweet, or to enjoy by yourself for some self love.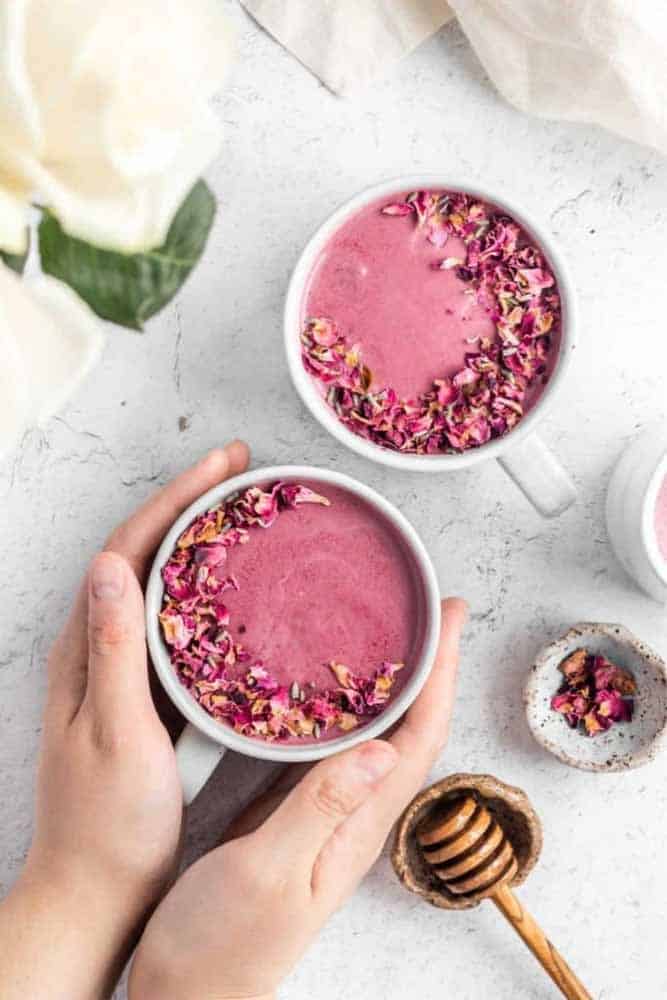 Send yourself to sleep with this gorgeous tonic. It has warm non dairy milk, honey, and of course roses, to make a drink that will inspire the sweetest of dreams.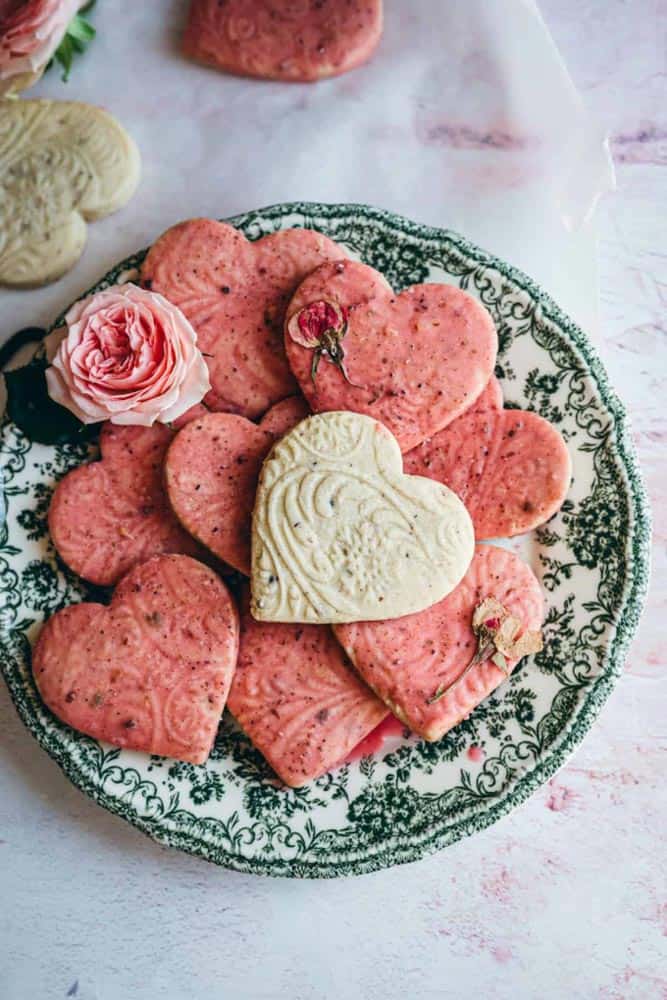 Make these shortbread cookies with rose petals and cardamom for an unforgettable cookie. These are going to make you swoon from the sight alone!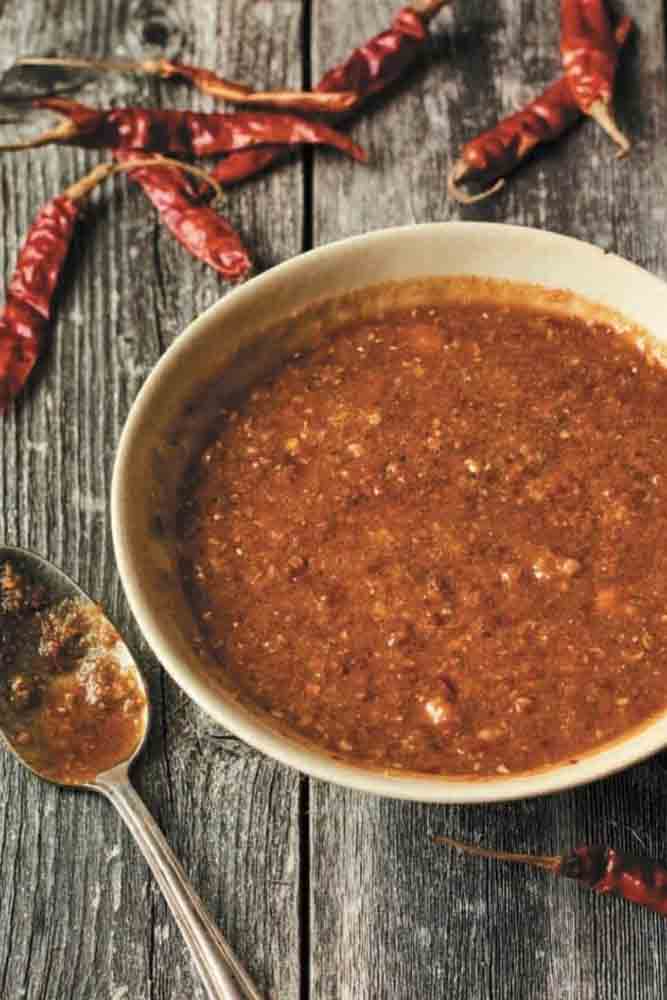 Adding roses to hot sauce is such a delicious idea. This is going to be a favorite way to add unique and tasty flavors to a variety of dishes.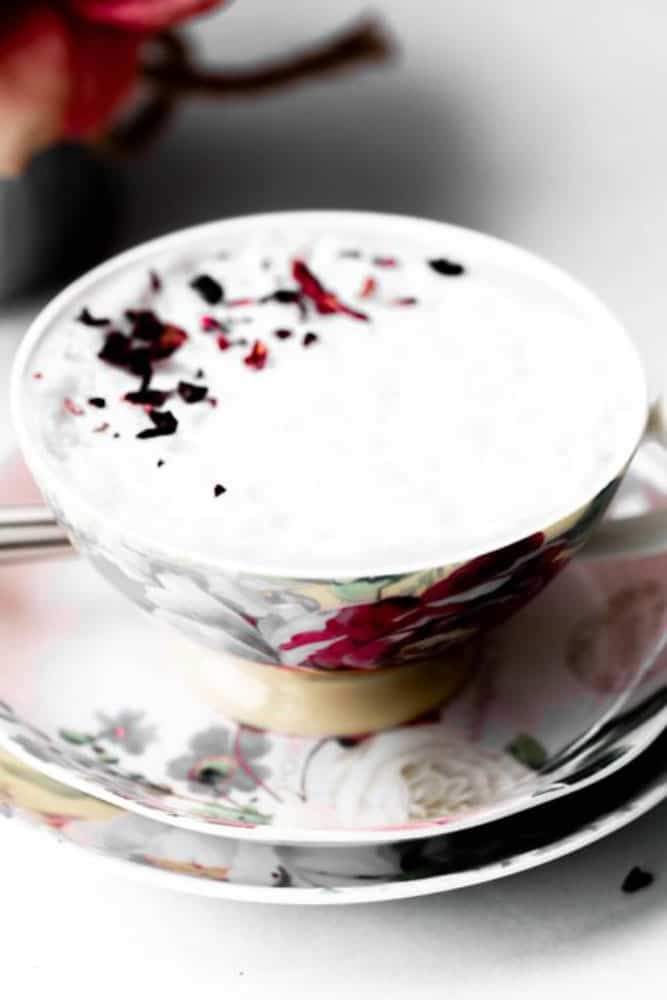 This rose latte is so indulgent that no local coffee shop can come close! Make a rose latte for a caffeine free addition to your day.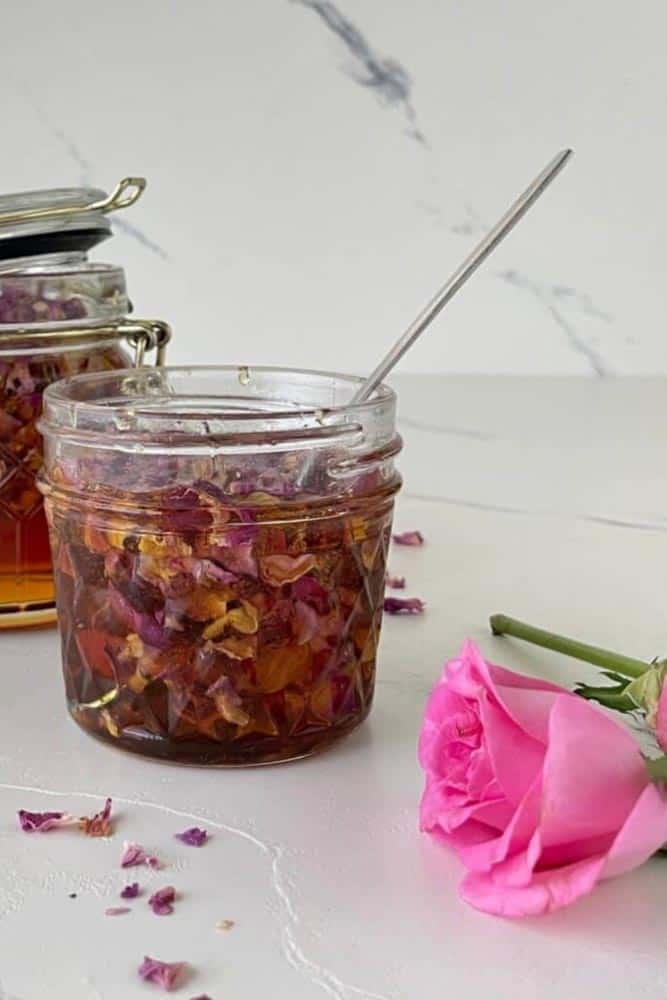 Make this rose honey to add healthy antioxidants to your diet, and a fragrant, sweet floral touch to tea, bread, or desserts.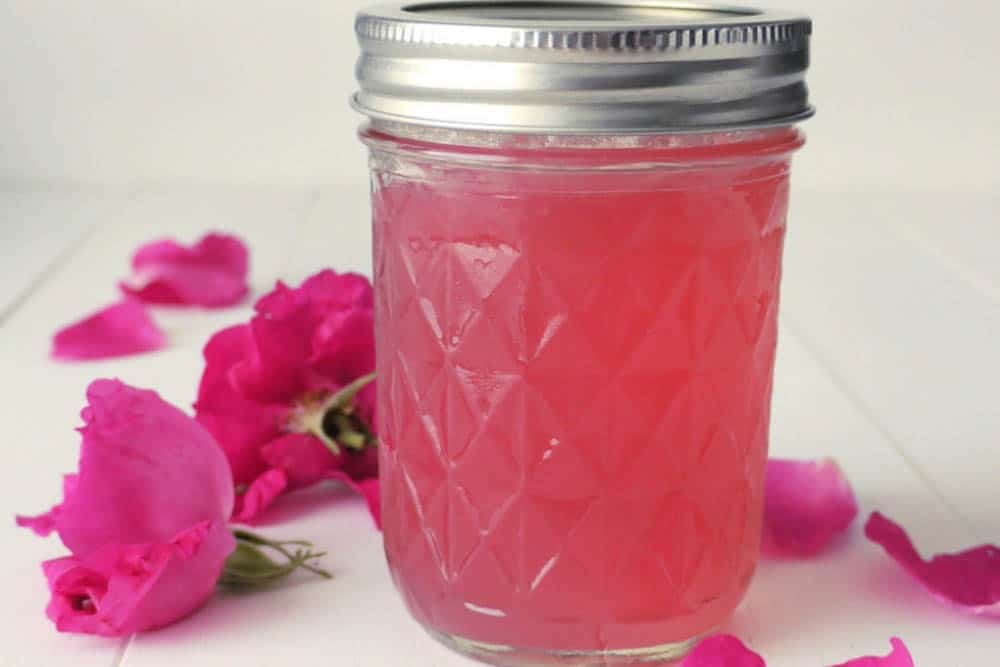 Rose Jelly
by Yearning and Learning
This low sugar jelly is gorgeous, easy and will go so well on toast, in cakes, or with biscuits.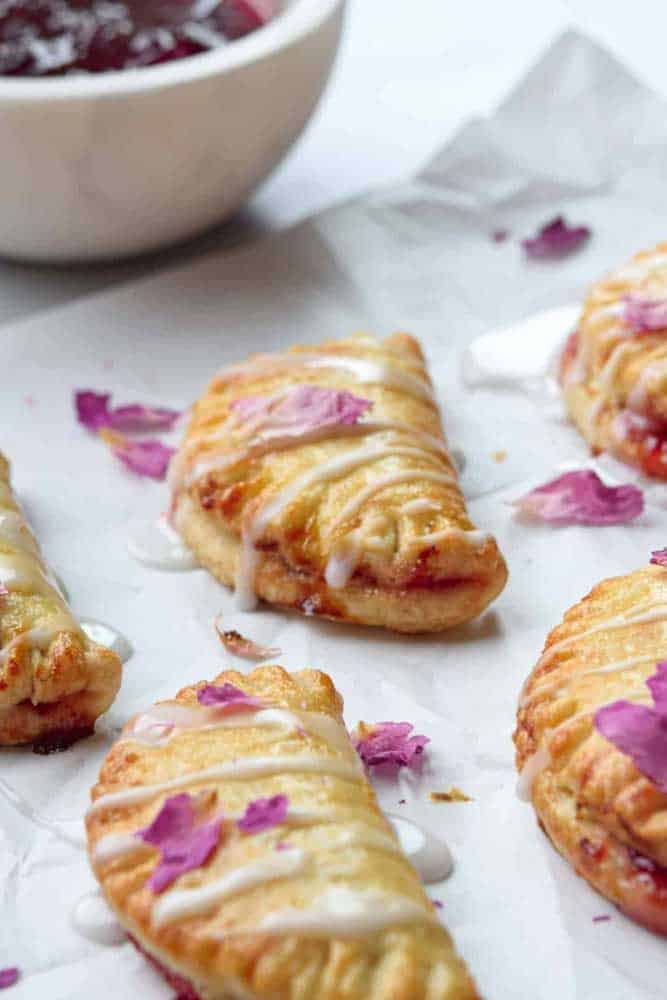 This mini pie recipe is packed with strawberries and glazed with the most delicate and delicious rose glaze. You are going to love this for a summer sweet worthy of sharing.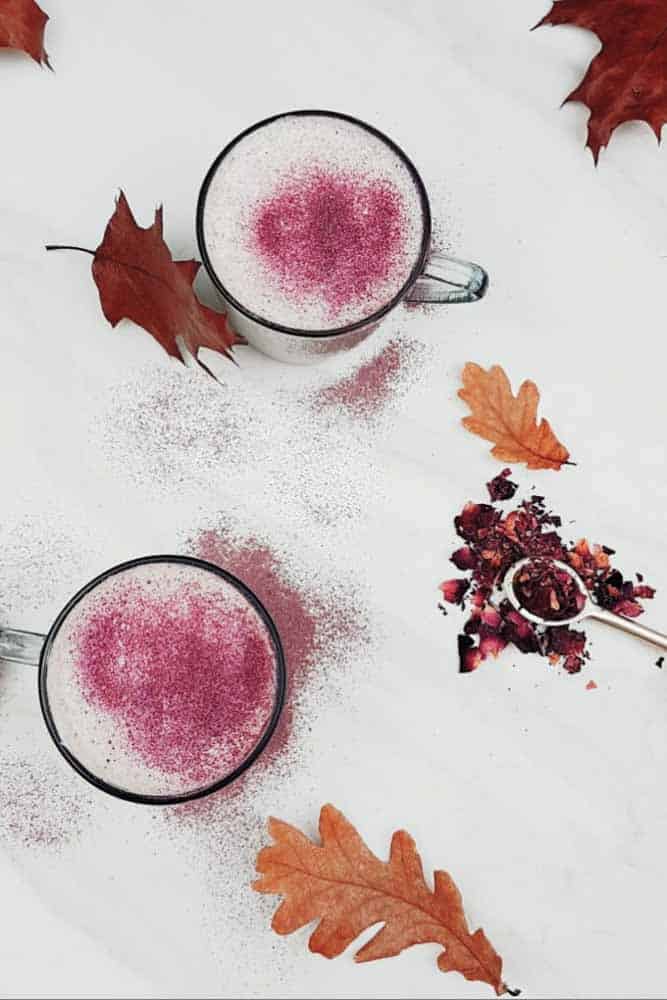 Make this rose milk tea starts with black tea and adds fragrant and floral elements for a gorgeous drink to sip on a chilly day.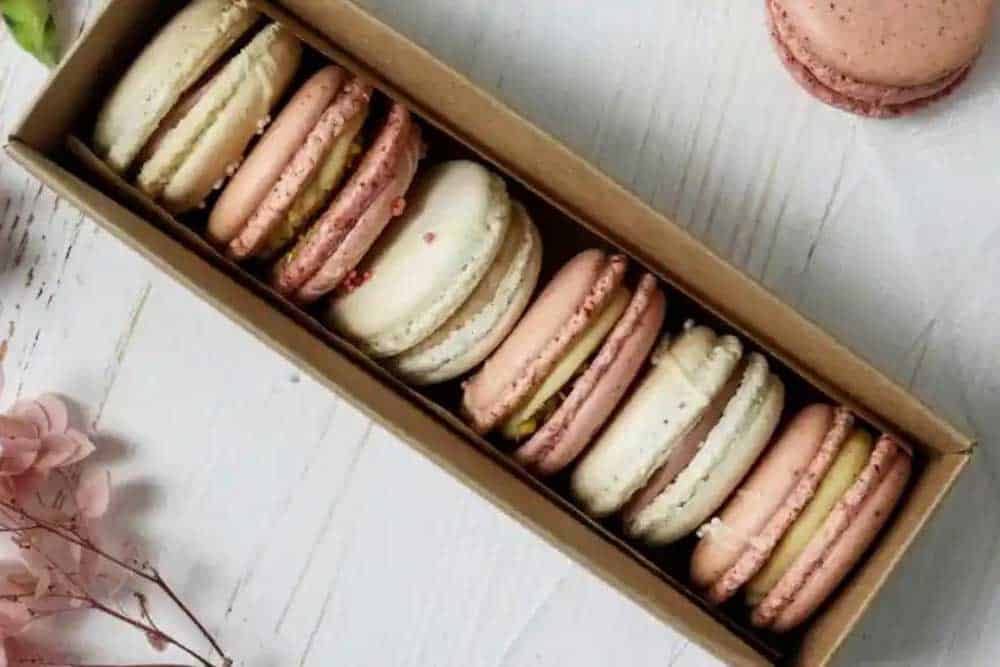 Make these macarons for a gorgeous sweet that rivals any bakery option. While these take a little time and effort to make, I know you will agree the results are well worth it.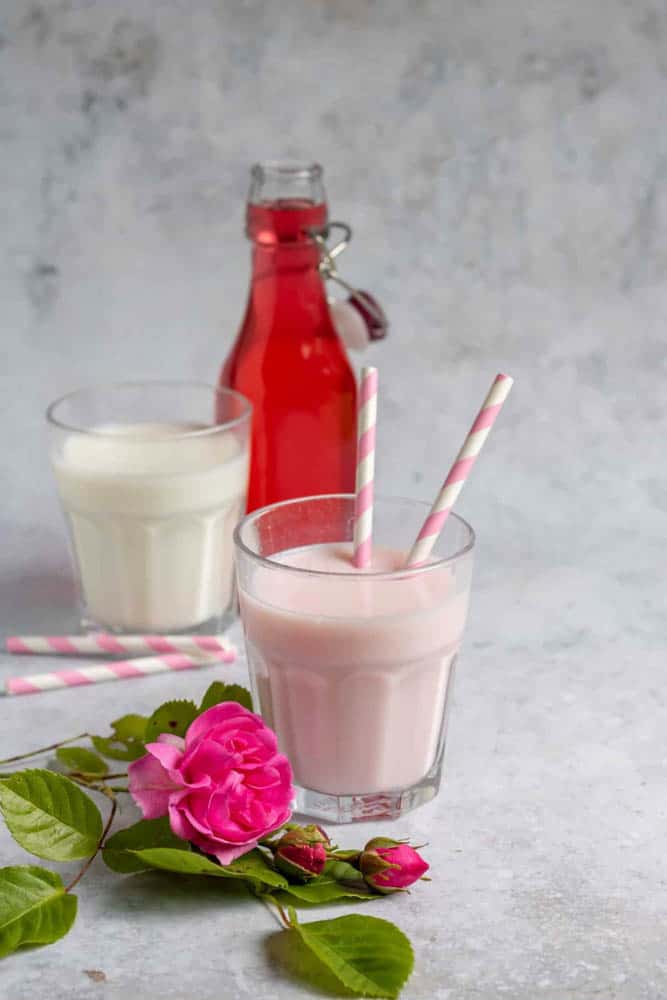 Rose Milk
by Veggie Desserts
Adding rose flavor to cold milk makes for such a delicate and delicious way to sip something floral and fabulous.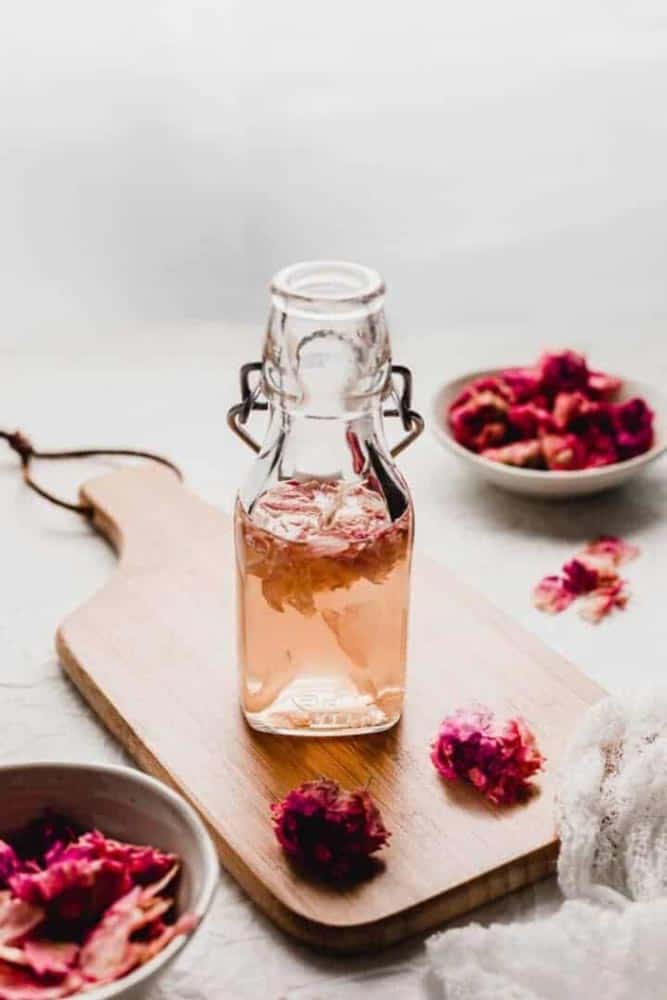 This simple syrup recipe is so easy to make. It adds the best rose flavor to tea, cocktails, desserts, or anything you might like.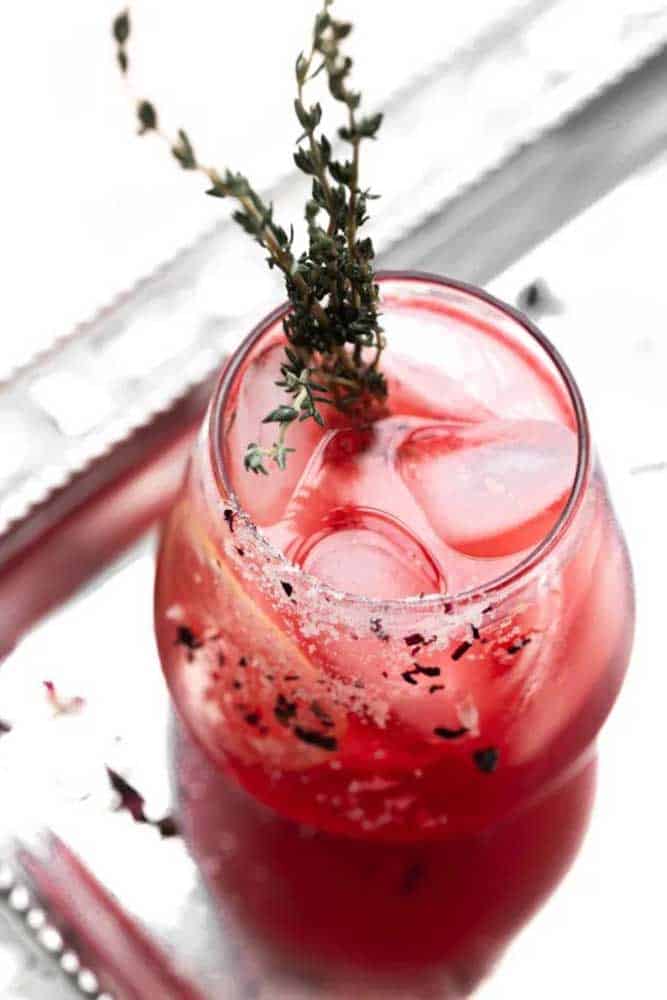 Make this mocktail for any summer event. It is fragrant, floral and so delicious for an elegant mocktail that anyone can enjoy.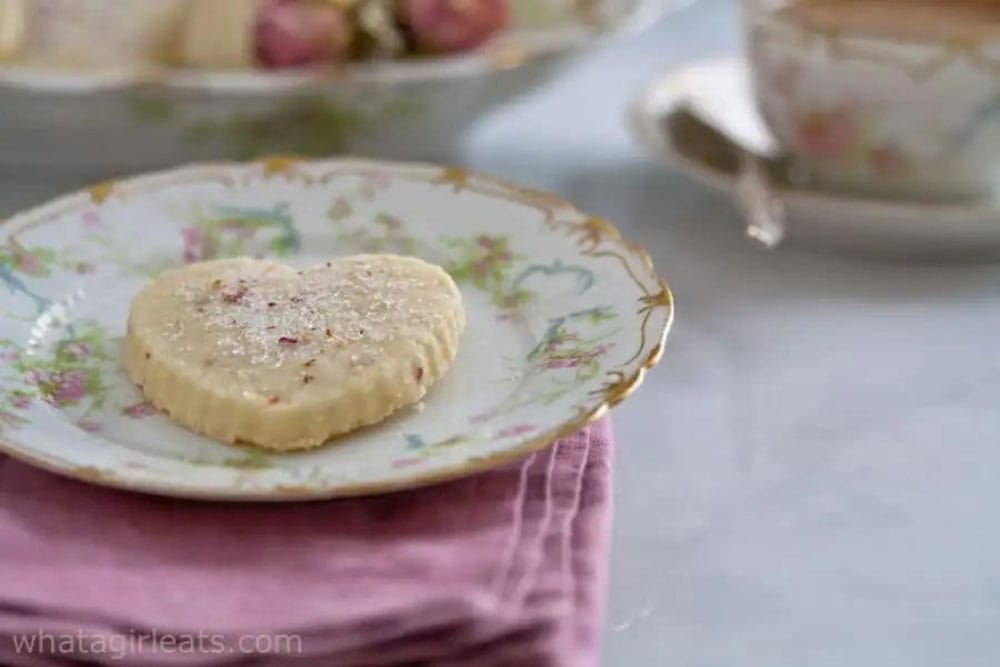 Make a buttery batch of shortbread and add rose into the mix for the perfect sweet to share on a summer day. These are easy and so tasty!
Rose petal-flavored sweets are a testament to the beauty and versatility of this timeless flower. Whether you're looking to impress guests or simply indulge in a moment of self-pampering, these recipes offer a delicious way to incorporate the subtle, floral notes of rose petals into your culinary creations. So, gather your ingredients, unleash your inner pastry chef, and let the enchanting aroma of roses infuse your desserts with a touch of magic. Your taste buds will thank you.
Have you tried a delightful rosemary and lavender soap recipe? Although not rose petals, the rosemary and lavender make it a lovely smell.