This post may contain affiliate links that, at no additional cost to you, I may earn a small commission. Read our Disclosure Policy.
I love book inspired parties! It's almost magical to be able to step into a world that you've only read about on paper. Paula from Frog Prince Paperie put together an amazing Grinchmas Party using paper decorations and colors inspired from the Dr. Seuss Classic. As Paula says, "All the Whos down in Whoville would heartily approve of this Grinch party to celebrate the 25 days of Grinchmas! We put this together for Random House and the winter issue of Yum! Food and Fun for Kids. There was roast beast, Who pudding and Cindy Lou Who wreaths (recipes available in the magazine)." I just love what she did with paper! She made Christmas trees and ornaments and even a roast beast. Dr. Seuss made a magical world come alive in the pages of his book and, apparently, Paula can make magic come alive with paper!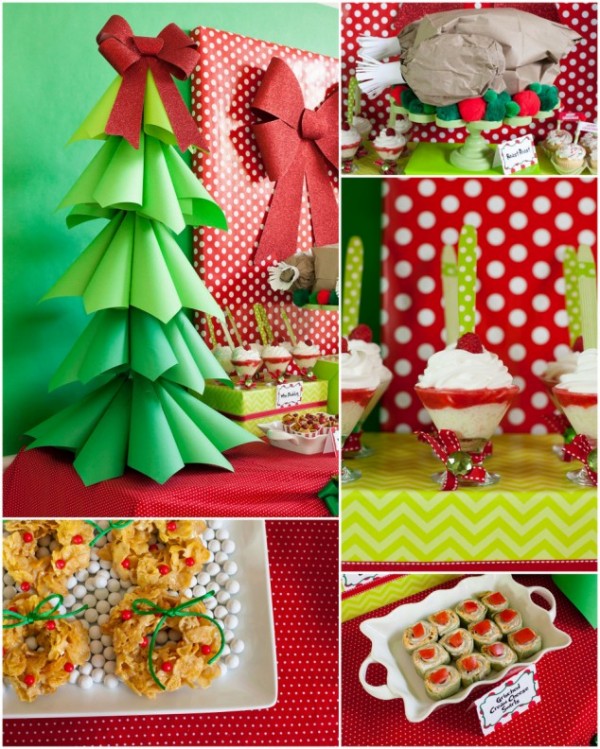 Such a neat touch! Adding pom-poms used on the poles (I mean, straws!) makes the cupcake toppers look straight out of the book.
Now all we need is little Cindy Lou Who in her pink footed pajamas….
And of course the party had to have a reading of the classic!
Each party guest got their own copy of the book to take home.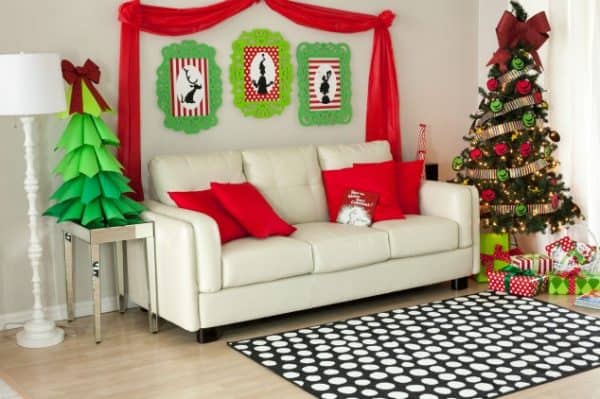 This Advent Calendar is full of Christmas books to open and enjoy.
For more DIYs, free printables and recipes, see the Winter issue of Yum! Food and Fun for Kids. Great job, Paula!