This post may contain affiliate links that, at no additional cost to you, I may earn a small commission. Read our Disclosure Policy.
If you're looking for an easy holiday ornament craft, this super cute Grinch Christmas ornament is perfect! It's very simple and fun to make! The kids will definitely have fun making this Christmas ornament craft.
You just need 5 simple, easy to find materials for this holiday craft! Make several of them today! Enjoy!
Easy Grinch Christmas Ornament Craft
SUPPLIES:
Plastic clear ornament
Paper Plate
muffin pan or cupcake pan (to hold the ornaments to dry)
Paint Pen
Ribbon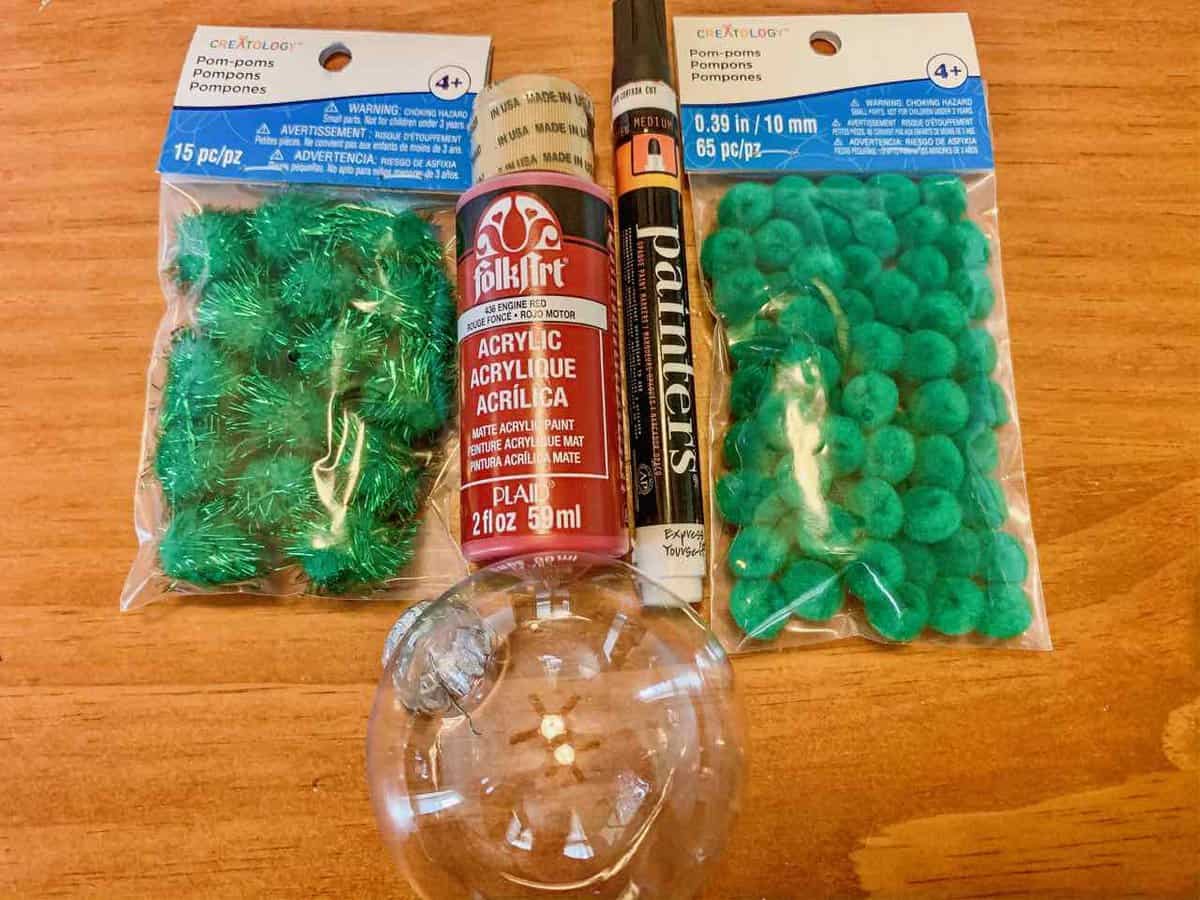 INSTRUCTIONS:
Step 1
Remove the top of the ornament. Fill the decoration with the green pompoms. Replace the top once the ornament is filled.
Step 2
Wipe the ornament down with a paper towel to ensure a clean surface.
Step 3
Pour a small bit of paint on a paper plate. Dip one thumb at a time into the paint. Make sure not too much excess paint.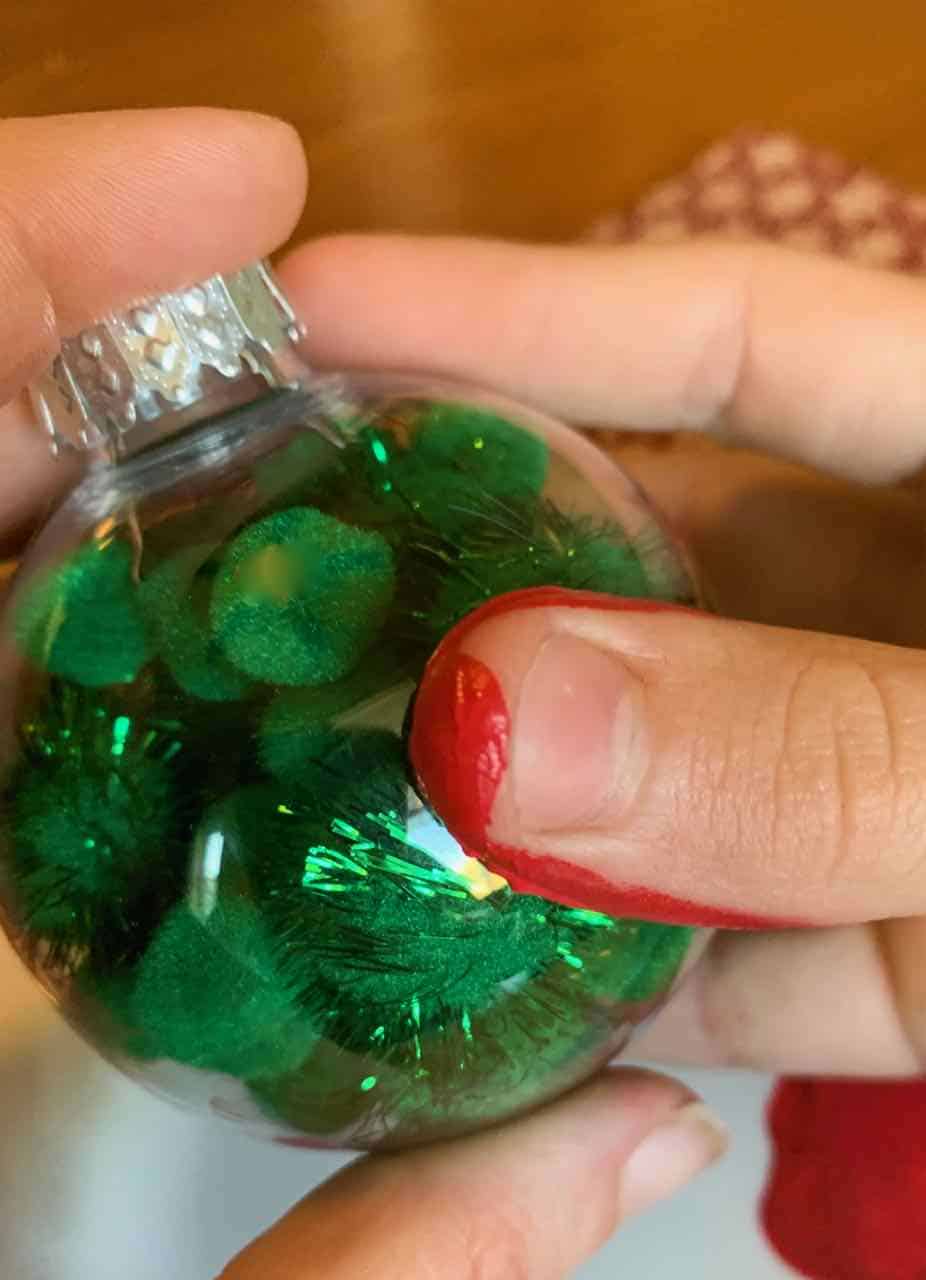 Step 4
To make the heart shape place each thumb on the opposite side. The right thumbprint will go on the left side. Then the left thumbprint will go on the right side.
Step 5
Leave to dry overnight.
Step 6
Once the paint is dry, outline the thumbprint heart with dots using the paint pen. Let this dry for at least a couple of hours before you touch it.
Step 7
Add a green or red ribbon for hanging. Enjoy for years to come!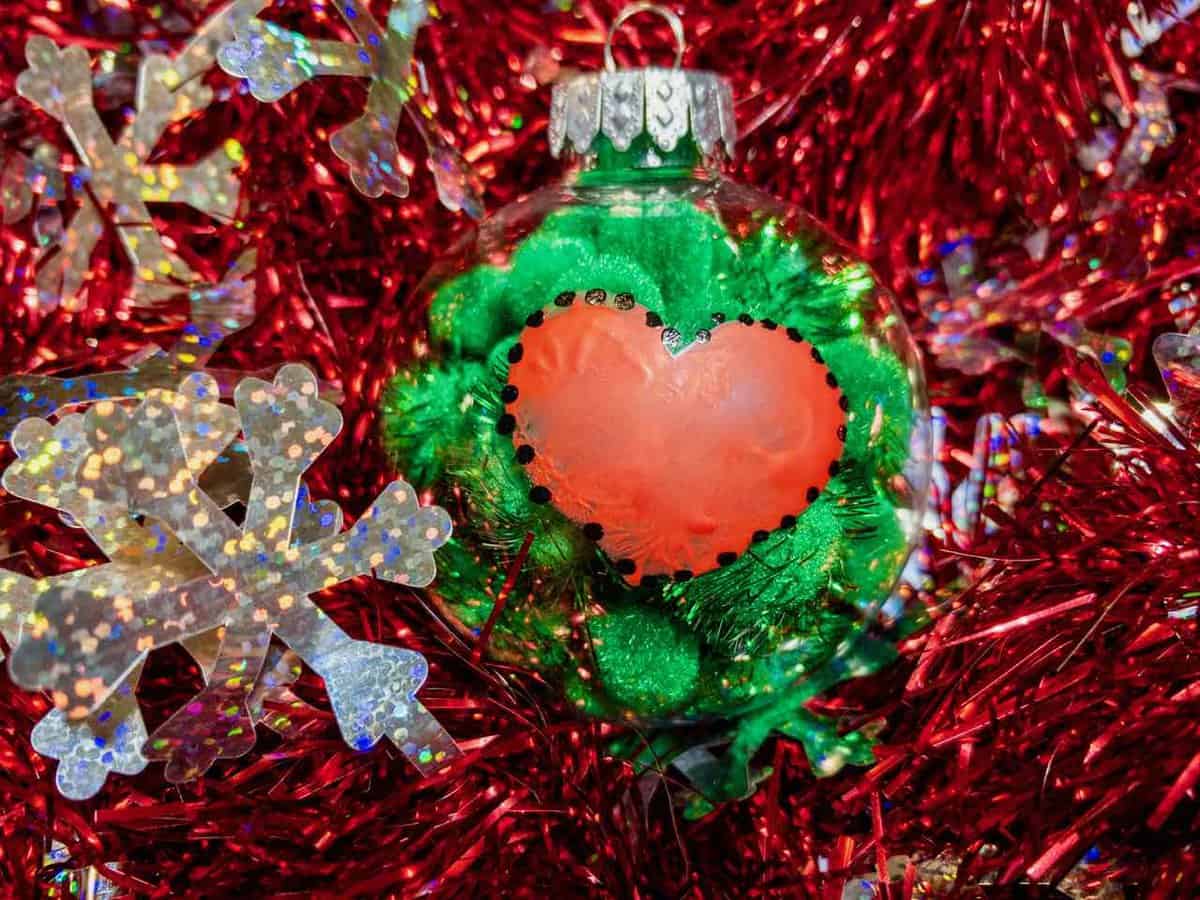 If you're looking for more quick and easy Christmas ornament craft, check out these paper tree ornaments or these easy marble ornaments! These glittery yarn ornaments are also very simple and fun to make!