This post may contain affiliate links that, at no additional cost to you, I may earn a small commission. Read our Disclosure Policy.
I love the wonderful, cheery Christmas season because it's a time to spend time with family, and friends, and show love, and kindness. I decided to share some of the greatest Christmas Movie Night Ideas by creating a holiday movie night with snacks, food, crafts, and fun. Perfect for spending time with family and friends.
Creating the Perfect Setting
To begin Christmas movie night, transform your living room into a cozy, festive winter wonderland. Hang up stockings, string up some Christmas lights, and decorate the room with other festive decor.
Laying out a cozy blanket for everyone to snuggle under is perfect too and it ensures that staying warm on this night will not be a problem. Also, make sure to find your favorite Christmas pajamas so you can sleep in them. One addition could be to take a quick family photo in Christmas pajamas to add to the memory.
Choosing the Best Movies
Your movie selection will be the heart of your holiday movie night. Everyone has their favorites, such as the classics "A Christmas Story," "Home Alone," and "National Lampoon's Christmas Vacation," or more heartwarming titles like "It's a Wonderful Life." Make sure you've got a healthy mix of the classics, plus some of the newbies like "Just Friends," "Four Christmases," and some kids' titles like the classic animated "Rudolph the Red-Nosed Reindeer" or "Frosty the Snowman."
If you're watching Polar Express, check out the free printables to invite everyone to the movie, and make sure to serve hot chocolate and hot chocolate cupcakes (also shared below). Numerous entertaining Grinch-inspired suggestions are also included. Keep reading for the many ideas for your Christmas Movie Night
Themed Snacks and Treats
No Christmas movie night is complete without themed snacks and treats. Fill a large bowl with candy canes, candy corn, and popcorn – it's the best snack combination.
You can even take it up a notch by investing in a popcorn maker to make your own fresh popcorn. Serve up some cheese pizza, a nod to Kevin McCallister's favorite in "Home Alone." For a special treat, indulge in a scoop of ice cream with hot fudge or enjoy some homemade gingerbread cookies.
Hot Cocoa and Sweet Treats
A cup of hot cocoa is a must for your holiday movie night. Set up a hot cocoa bar with marshmallows, whipped cream, and a variety of syrups for everyone to create their perfect cup. You can also offer a selection of sweet treats like chocolate truffles, peppermint bark, and caramel-covered apples to keep the holiday spirit alive.
Party Favors and Other Christmas Movie Night Ideas
Make your Christmas movie night extra fun by preparing party favors for your guests. You can include small items like mini stockings, holiday-scented candles, or even small ornaments to commemorate the night. These party favors will add an extra layer of festivity to the occasion and serve as mementos of a great time together.
So here are a few ideas of the best snacks, themed food, and Christmas decorations for your Christmas movie night party for the whole family to enjoy:
Are you a fan of Hallmark Channel Christmas movies? I look forward to watching them every year! Hallmark's Channel Countdown to Christmas will start before you know it! Why not have a Merry and Bright party to celebrate?
Are you watching the Polar Express movie? This is a free printable (click the link above) that you can print out and invite everyone to the movie viewing. Maybe even have everyone come in pajamas. Of course, you need to serve hot chocolate for this movie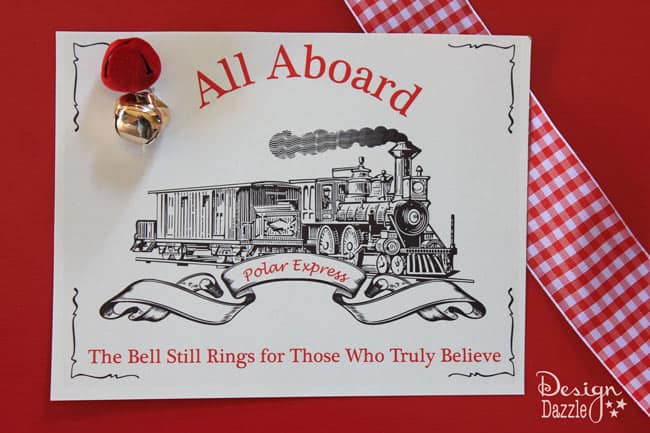 I enjoyed having my kids in the kitchen during the holidays, making tasty treats and edible crafts. Easy foods like the edible Elf Hats were a favorite. They're not just simple to make, but also delicious, making them perfect for little kids to assist with.
This is such a fun and tasty little appetizer for the Christmas holiday! It can be made with kids or with adults, for cocktail and grownup parties alike.
In terms of ease of effort, this Christmas veggie pizza is a cool cold recipe that doesn't require any cooking or baking. Assemble in the shape of a Christmas tree and add your favorite veggies as ornaments. So good, and so much fun!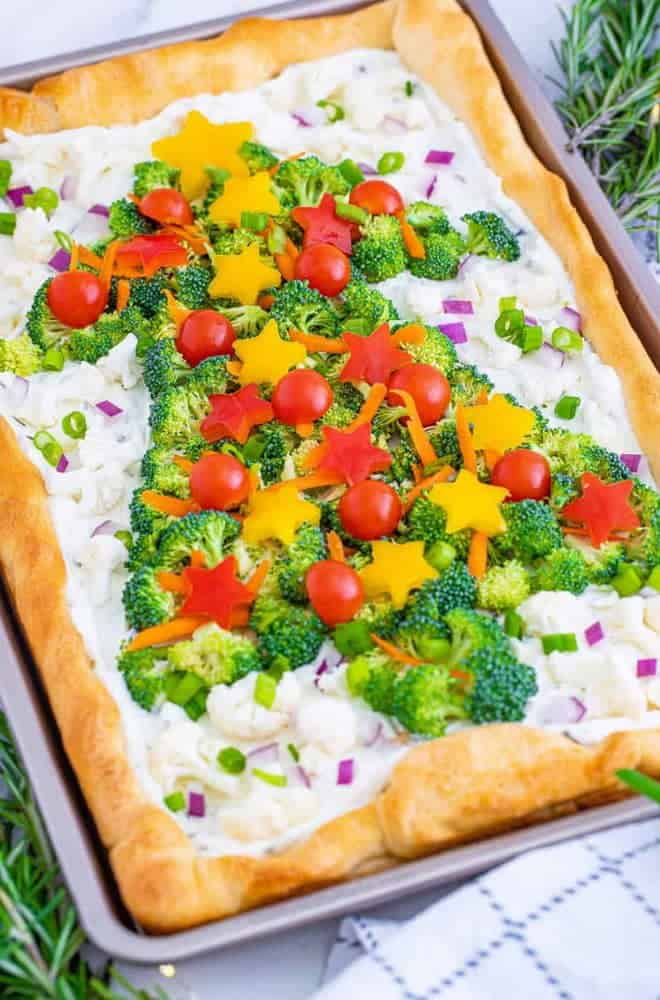 This celery and peanut butter reindeer snack is ideal for the holidays, whether it's for your kids to enjoy after school or for school parties and other kid-friendly holiday events. You'll find that having plenty of peanut butter in your house is a must during the Christmas season, and these reindeer peanut butter snacks will quickly become your kids' favorite
Get inspired to make the best Christmas charcuterie board with these festive Christmas charcuterie board ideas! We're going to show you what to put on a Christmas charcuterie board, ideas to make it your own, and how to put it all together!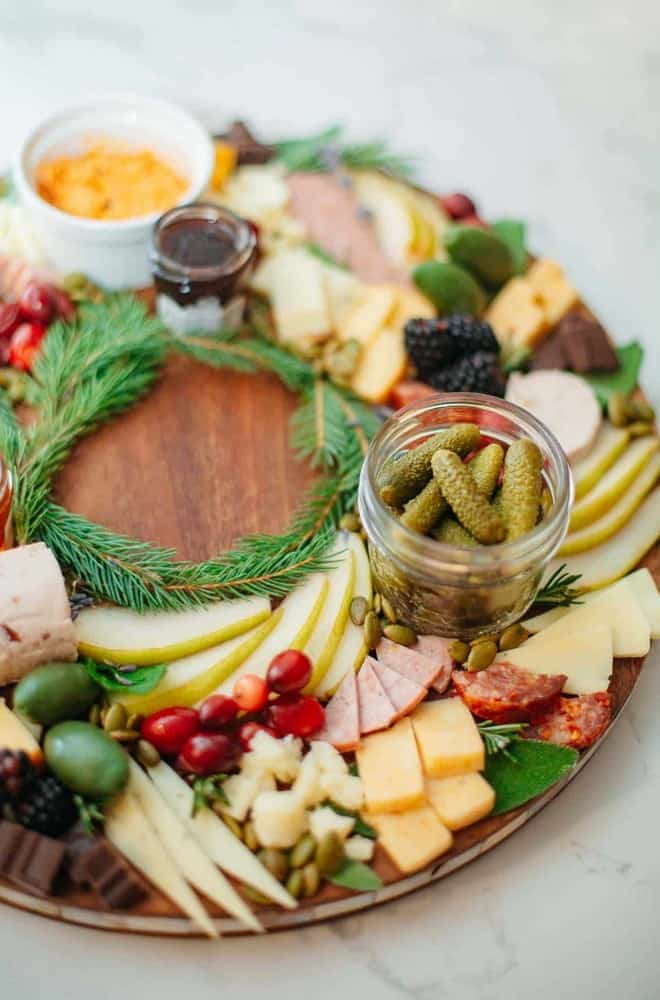 Spread cheer with a biscuit bar! These biscuits are perfect for breakfast, brunch or even holiday gifts! The Vanilla Orange Glaze takes these easy biscuits to the next level!
Grinch Cookies From Stephanies Sweet Treats
These Grinch Christmas Cookies are a festive green cookie, loaded and topped with Andes Mints. Not only are they cute and delicious, but they're super easy to make!
Grinch Popcorn is a fantastic addition to your holiday table or movie night at home! This fun popcorn recipe is so easy to make and the final product is adorable, creative and tasty!
Get ready to make the best Christmas punch for the family. You are 3-ingredients away from the easy and kid-approved Grinch Punch for Christmas! Enjoy!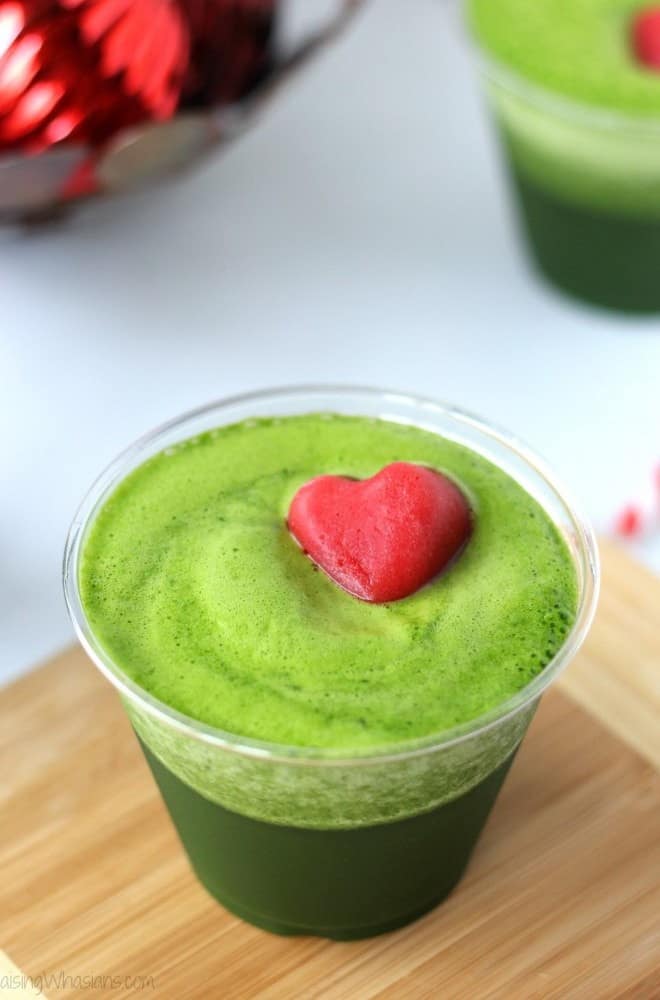 Christmas Pretzels are fun to share with friends and family. They are easy to make and taste delicious. You will enjoy making them and eating them. Christmas Pretzels are the perfect mixture of salty and sweet.
These cute Christmas pretzels are a festive treat with gooey caramel, crunchy pretzels and sweet chocolate. The sweet and salty treats will look perfect on your holiday party table. Just make sure you make plenty because they won't last long! Wrap them up for neighbors and friends as a fun food gift.
Are you ready to get in the holiday spirit? These easy Grinch heart cookies will have you jingling all the way.
Are you watching Elf? We all know how much he loves maple syrup! The combination of sweet and natural maple syrup mixed with light and flaky popcorn makes this maple popcorn recipe the perfect sweet and salty snack, especially for the Elf movie.
An easy recipe that will impress. No cooking required! Ingredients include dark chocolate, milk chocolate, marshmallows, cherries, coconut and pistacchios. The slice is then topped with a melted white chocolate.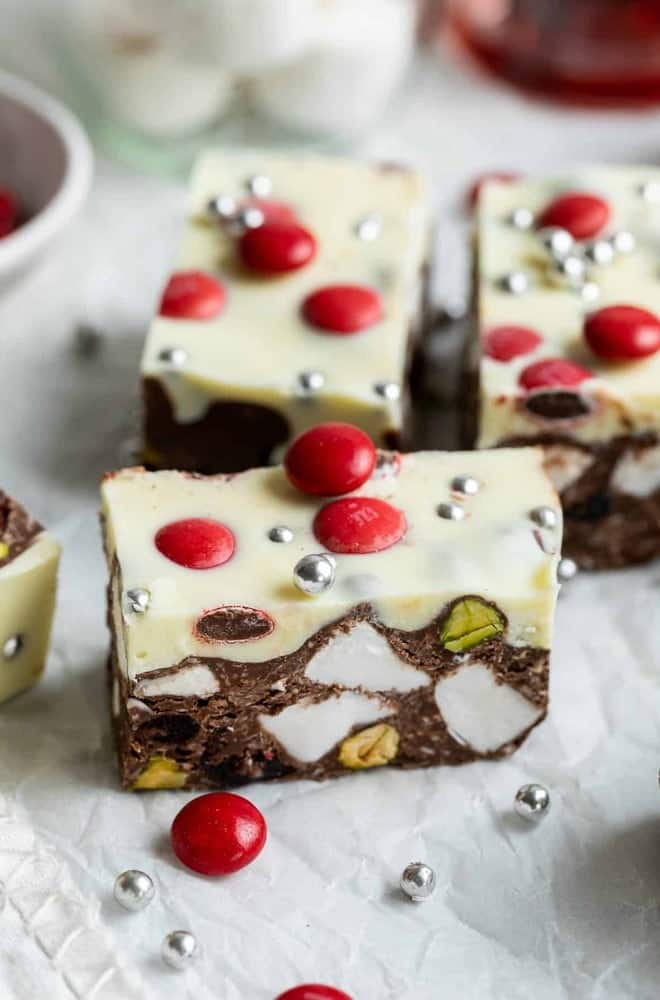 Rich and creamy, Slow Cooker Hot Chocolate is the ultimate holiday party drink! Let the slow cooker do all the work for you. What makes this hot chocolate recipe special is that it is so rich and decadent, it gets people talking about it at every party that I serve it at. Seriously! Every. Single. Time.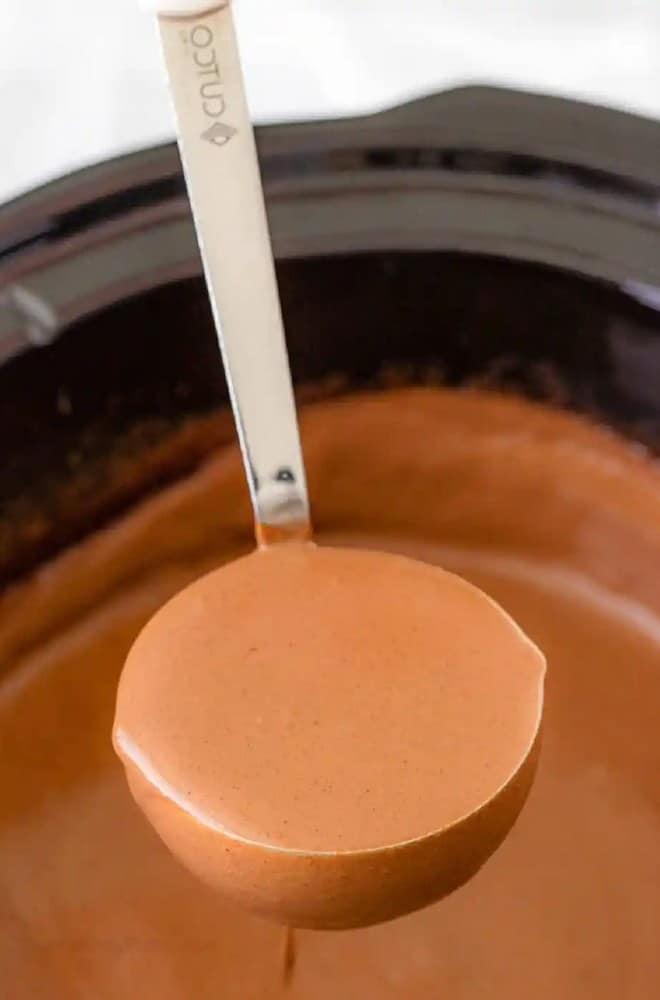 What's the Holiday Season without a good Fruit Cake and Xmas cake is something that is not to be missed. This recipe has all the essentials of a moist, rich and delicious Xmas cake that kids and grown-ups would love.
These gluten-free Christmas treats are a great snack to throw together for any get together with family and friends. Perfect for a crowd, and of course, completely naturally gluten free. Everyone will love them – especially the kids!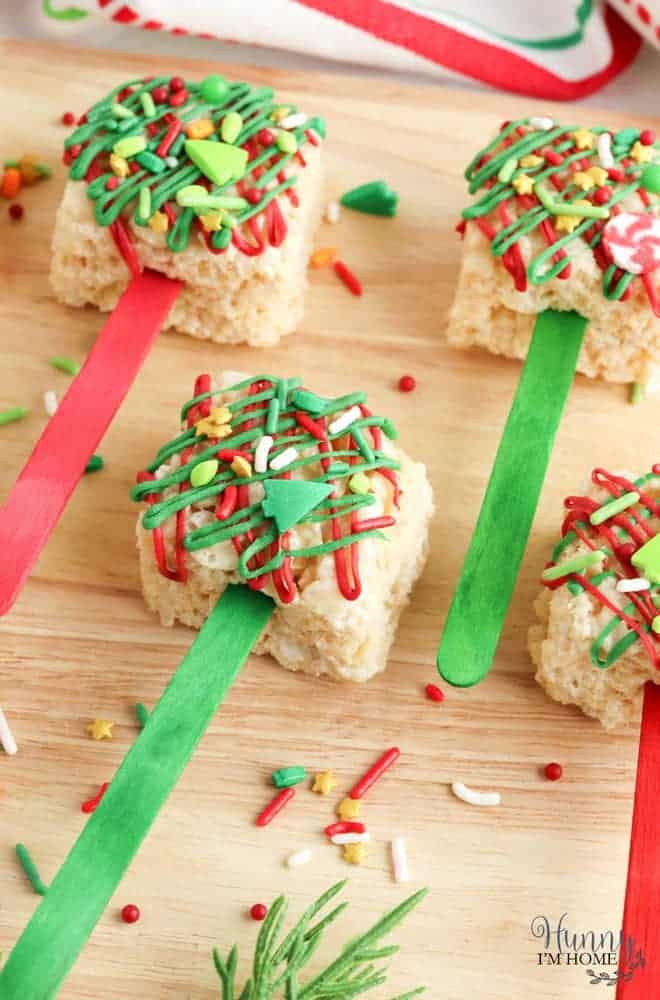 Make sure to add these Whoville Grinch Christmas Cookies to your Christmas baking list this year! They are so super cute and green and everyone will just love the sugar sparkles on the cookies.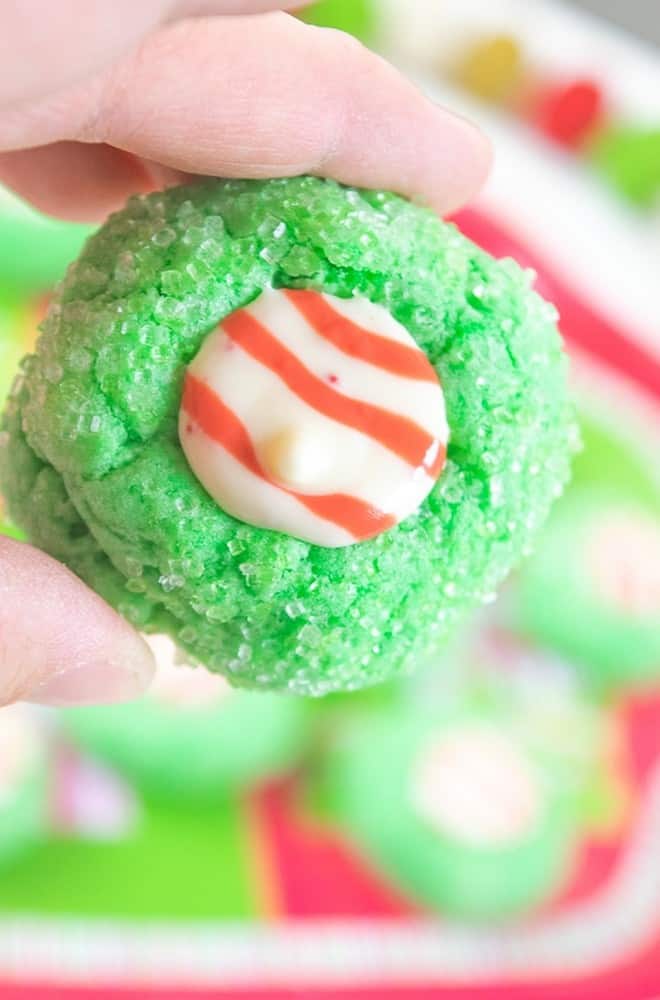 Indulge this winter with these delectable Hot Chocolate Cupcakes. Featuring a moist, hot chocolate powder based cupcake topped with a fluffy marshmallow frosting, you won't be able to resist this winter treat for both yourself and your loved ones.
Fluffy Grinch Dip is an irresistible, holiday treat that's perfect for parties or for watching The Grinch with the family. It's the same yummy dip we all know and love, but it's been made over in the cutest way possible.
Settle in with this Polar Express Hot Chocolate Recipe for a movie night at home! Creamy and sweet, it is served Hot! Hot! as they would on the magical train ride! It is also super thick like an Italian hot chocolate — which I'm pretty sure is going to be your new favorite, so enjoy!
Are there any people who do not like Milano cookies? Please do not let me know that you do not care for them. It will be kinder for you to lie to me instead.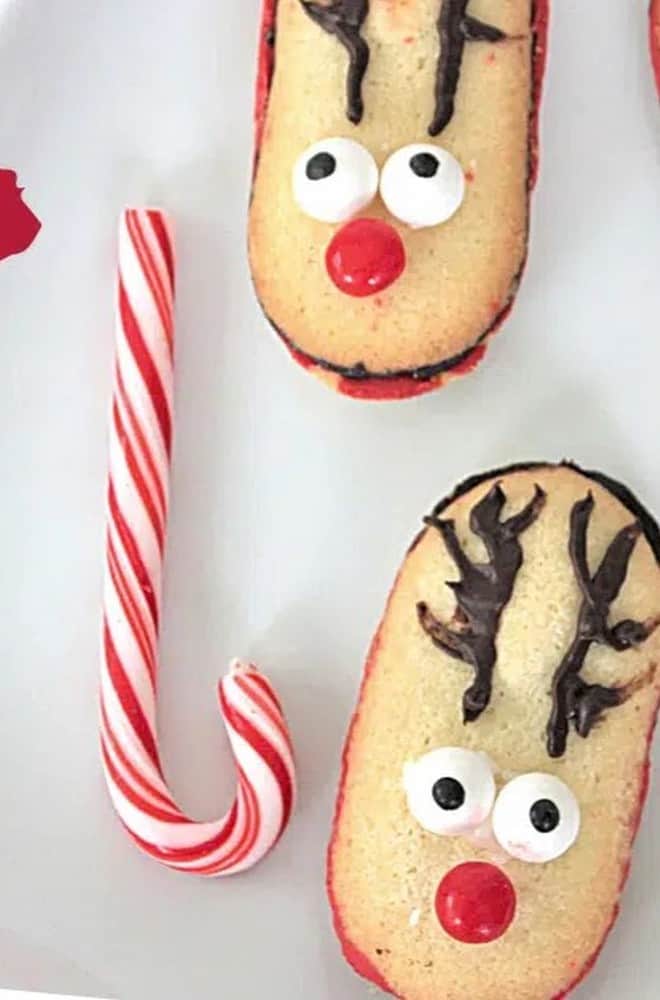 Looking to add some excitement to your typical cake pop recipe? Well, this guide will be your new favorite go-to! Learn how to make these too-cute Mickey snowman cake pops below.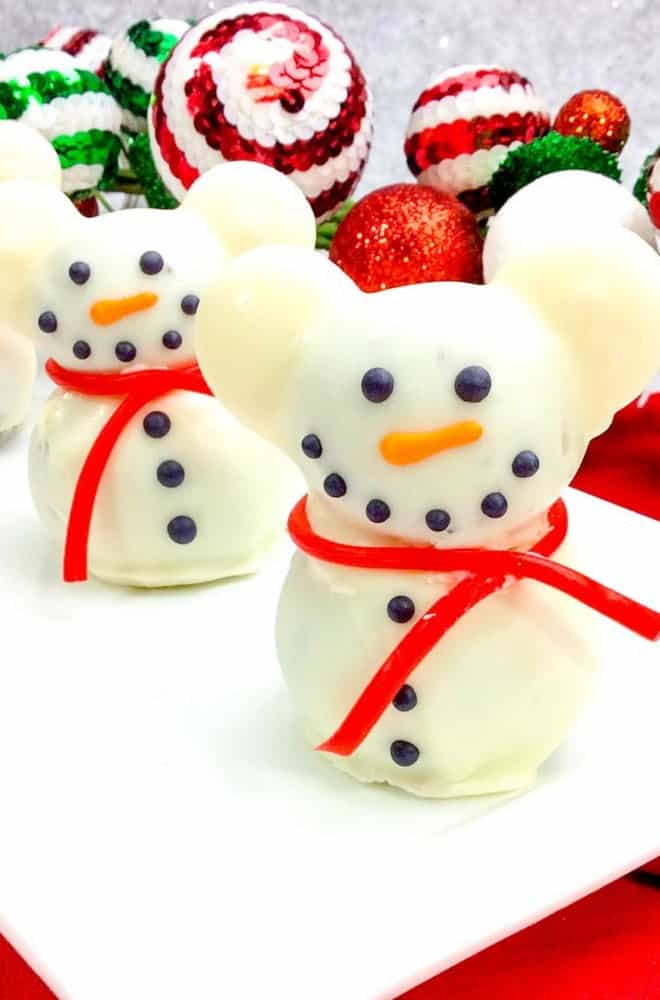 This is a unique dessert pizza that is perfect for a holiday party, potluck dinner or even a kid's birthday party that's held at Christmastime!
Using refrigerated sugar cookie dough, icing and candy toppings, you can custom design your own Christmas sugar cookie pizza recipe.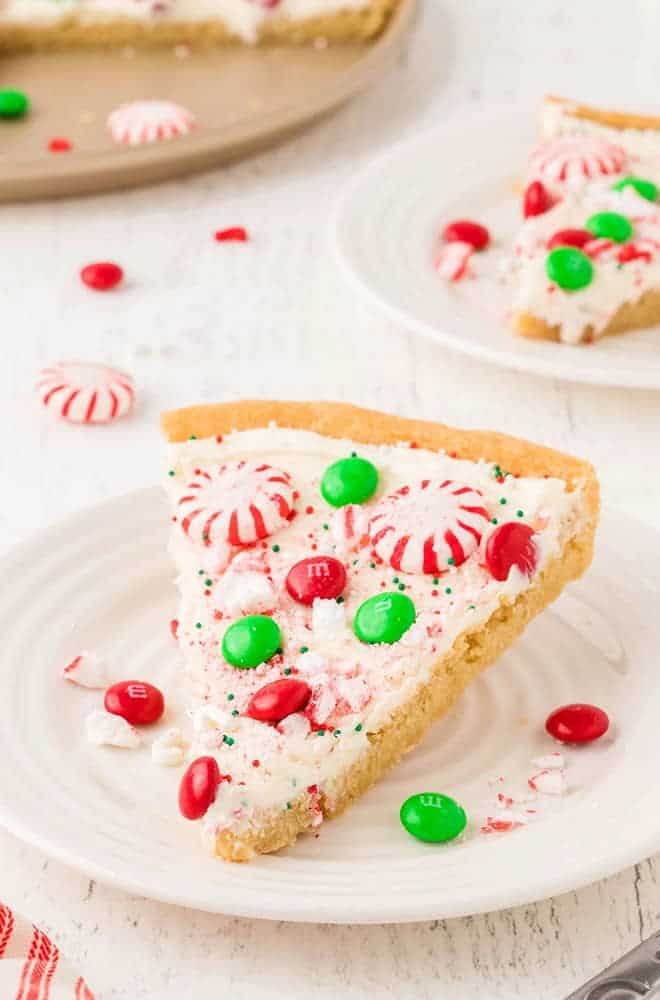 Which snowman is the best snowman everybody's favourite? That's right; it's Olaf! Olaf has become such a popular character! I mean why wouldn't he be? He's super cute, with his carrot nose, is very funny and you just can't help but love the way he loves warm hugs! Although not technically a Christmas movie, it was released during the holidays and it just seems like a holiday movie. There is an ebook on Olaf's Night Before Christmas.
Loving this cute Olaf-themed dessert.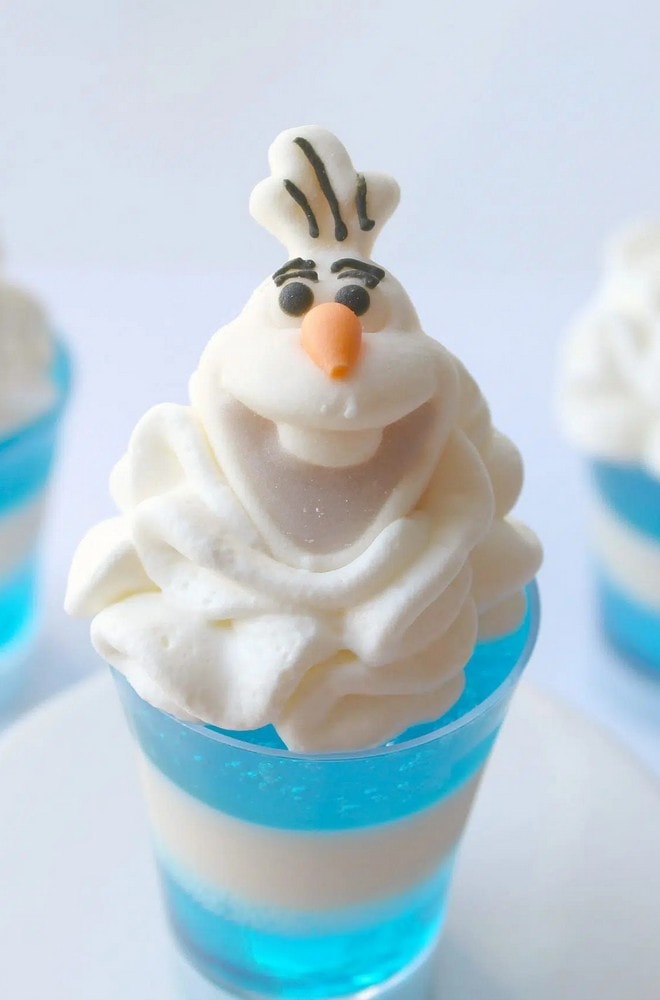 A recipe that truly knocks the stockings off, these sugar free Christmas tree cookies are sure to wow friends and family.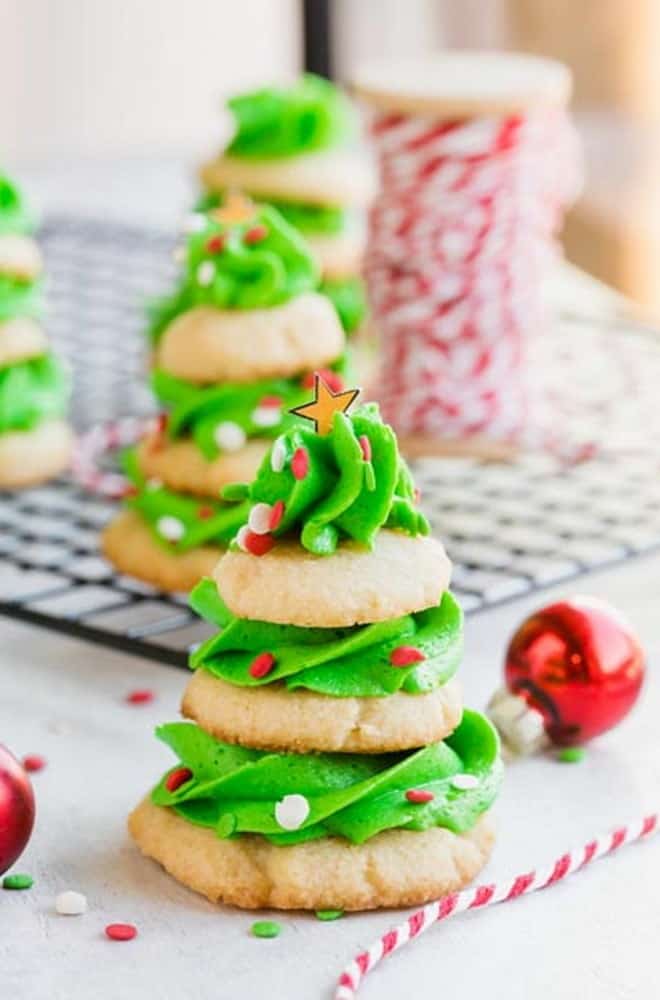 Indulge in the seasonal tastes with our delightful Gingerbread Truffles. They're made from crushed gingersnap cookies, cream cheese, and superbly coated in almond bark. These adorable gingerbread truffles combine the flavors of spice, sweet, and everything nice in one bite.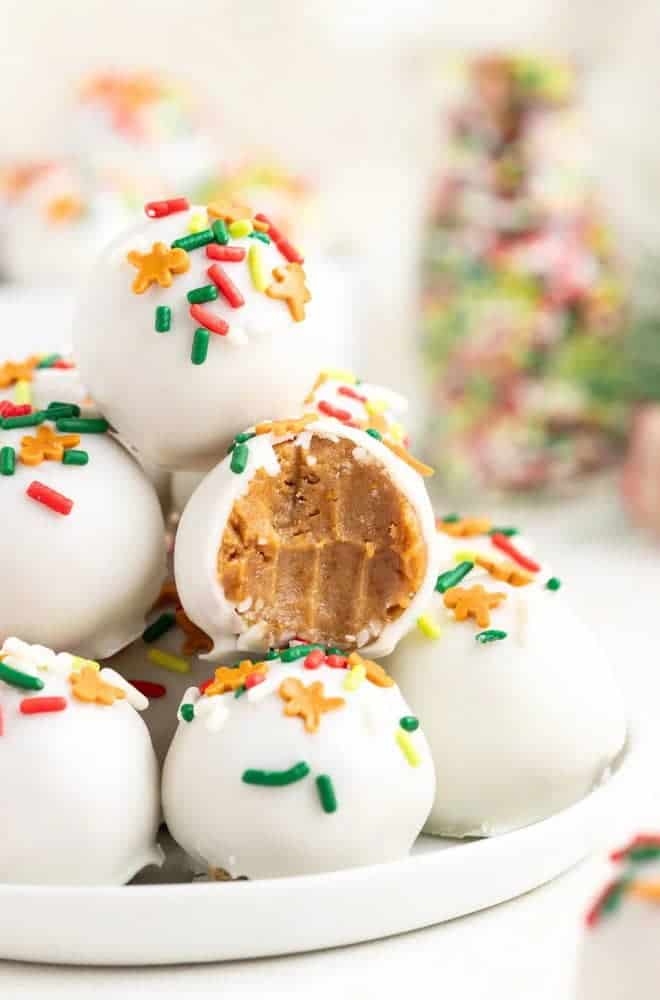 Looking for a fun treat the kids can help make for Christmas? Christmas Tree Rice Krispies Treats will definitely fit the bill. Plus they are a fun no bake option for those hot summer days. And who doesn't like Rice Krispies?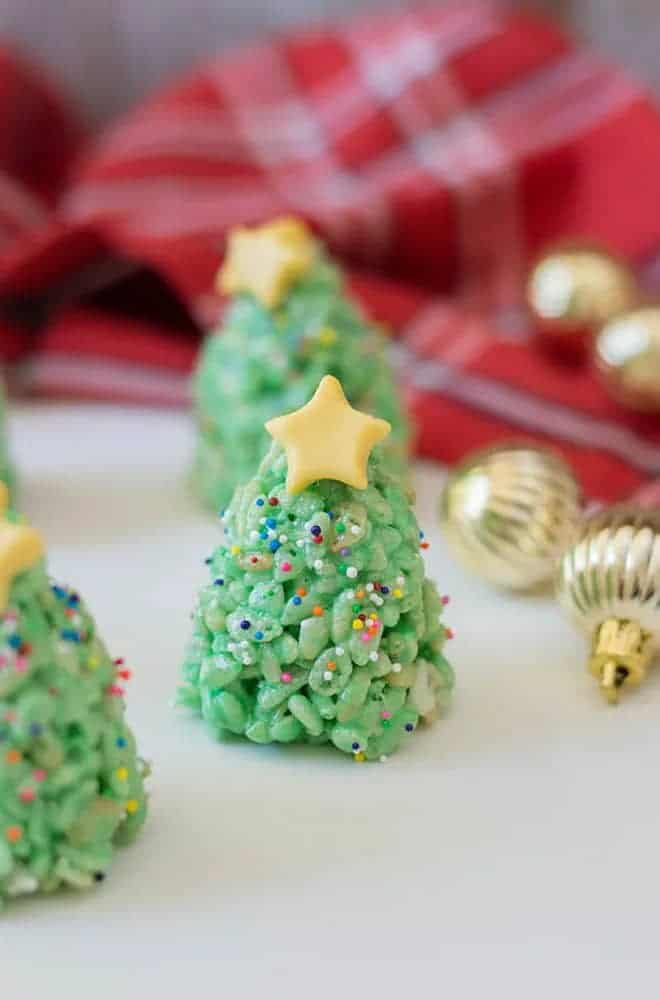 Eating food snowmen is so much fun, but how about playing with snowmen in your food before eating them? Skewer snowman donuts are great to make as a fun winter food craft and they can easily turn into a fun and educational snack idea if you want to sneak in a little learning with your eating. These little snowman donuts on a stick are so easy to make that the kids can do it. Or have the kids make them themselves while you sip your coffee. Use your imagination to decorate them, or whatever sprinkles or edible decorations you have on hand.
Looking for a truly fun, snacky holiday treat? Seek and ye shall find this Festively amazing Holiday treat from Disney World… I give you Homemade Christmas Reindeer Food… a delectable bowl full of gingerbread, a smattering of granola, and a fabulous mix of other seasonal flavored munchies with about a million other add-ins.
Get ready for the cutest treat you will ever eat! These Santa strawberries are as easy as it gets.
The Christmas season is the perfect time to create special memories. Also, keep these Sunday School crafts in mind when wanting to watch a Christmas movie that relates. The Small One was a favorite movie of my kids when they were young.
Here are some Christmas party themes for your teenager that you can incorporate into a movie theme.
Add some fun, and let your teen be a Christmas party teen planner while they get into the holiday spirit with these party themes.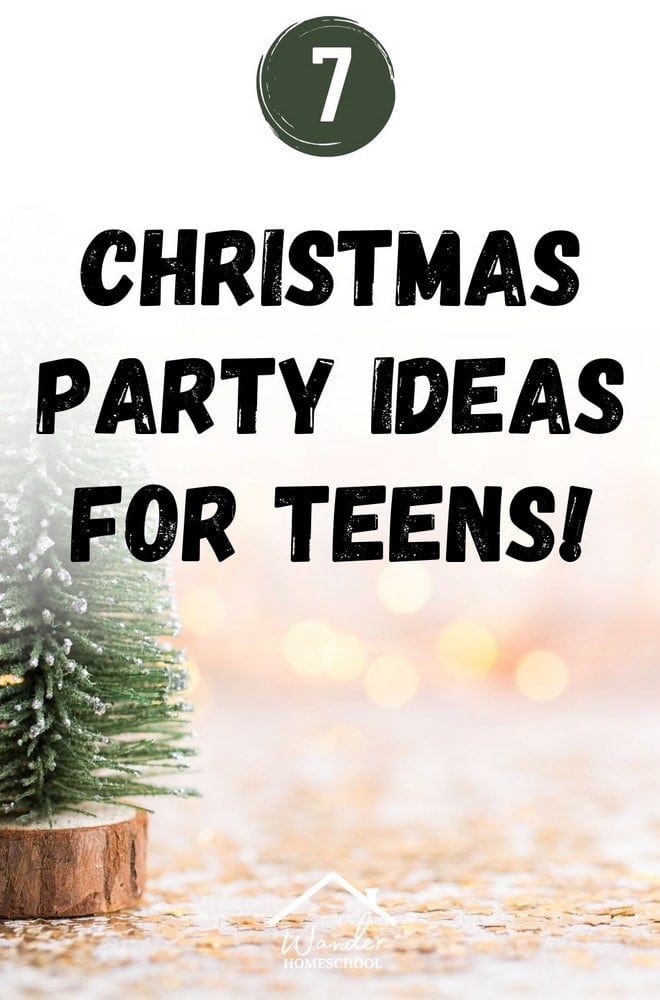 Sitting down every year to watch Christmas movies as a family is one of THE BEST things about the season, amiright? If this is one of those line items on your Christmas Bucket List, then click on the link above. You may have been wondering what movies are great for kids and what are the 'must-see' films as well.
Santa is an amazing miracle worker. I mean, he's the guy when it comes to Christmas time. But even he needs help. You guessed it, that's where the little elves come in. This Paper Cone Elf Craft is perfect to make while watching Elf!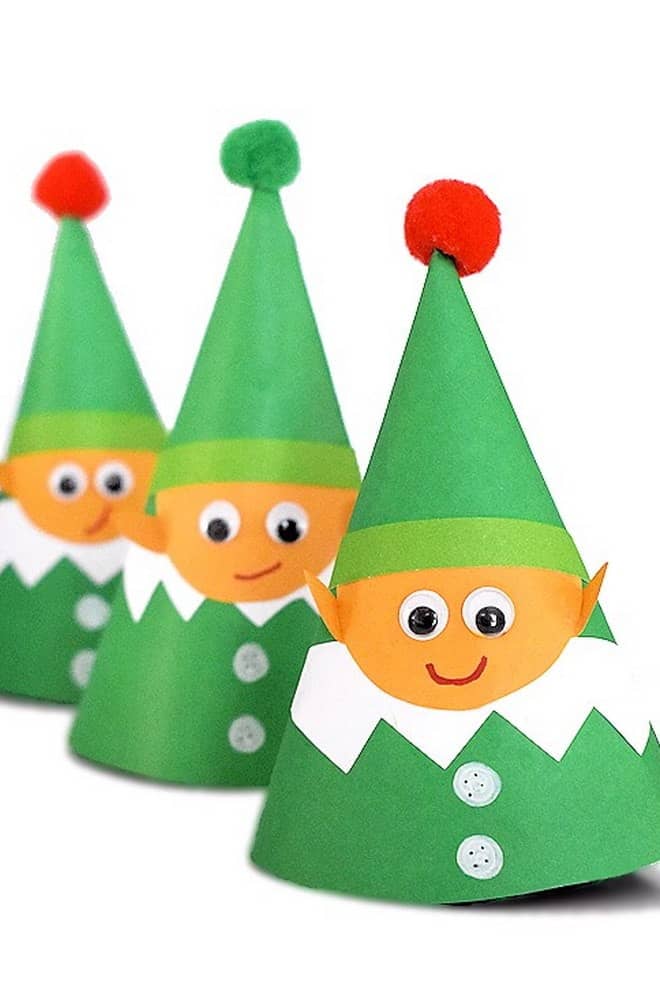 Here's how to whip up our super fun and easy snowman frosting board, a sweet holiday treat that is perfect for dipping!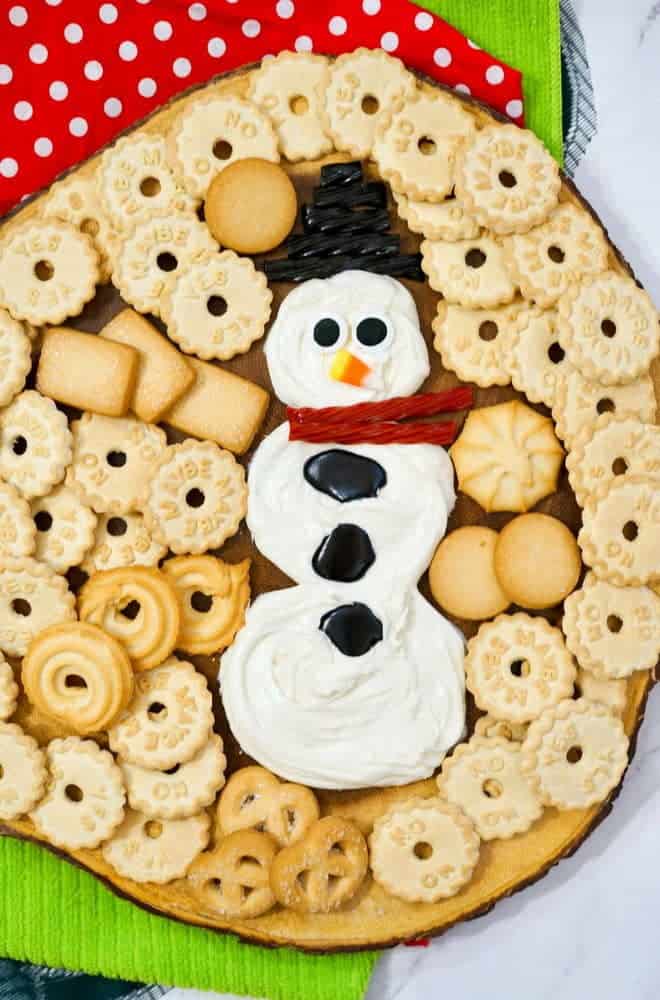 Cream cheese and Little Debbie Christmas Tree Cakes? Bring on the nostalgia! This festive cream cheese dip is perfect for any Christmas party. Made in minutes and enjoyed with graham crackers or vanilla wafers, it's safe to say that this is one of the best Christmas treats for kids!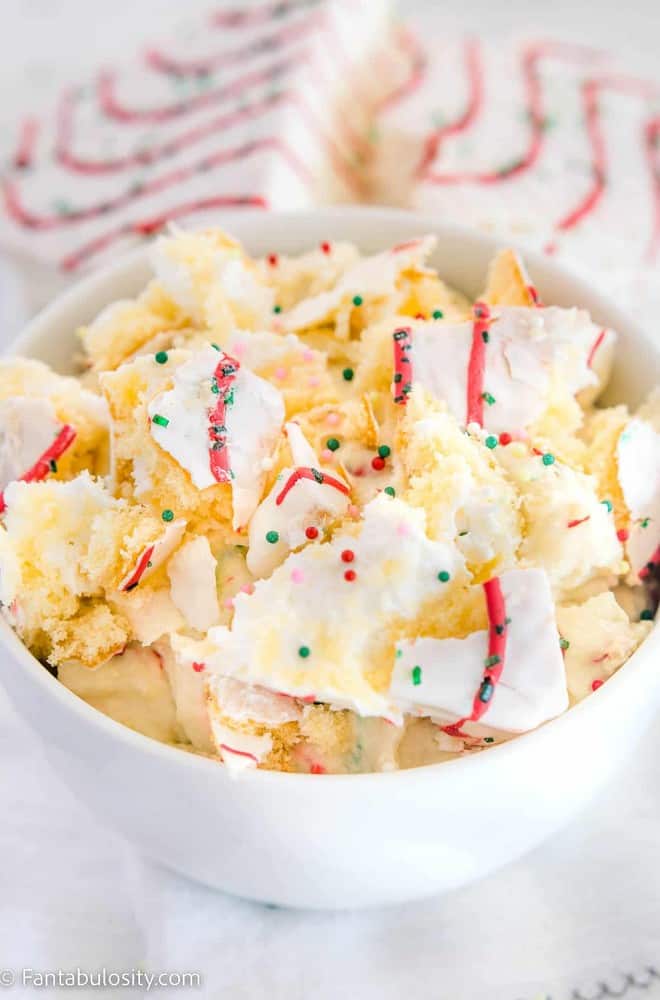 A simple and healthy Christmas fruit idea. Enjoy a little indulgence over Christmas with these healthy fruit sticks – so easy to make. All you need are strawberries, banana and grapes. A great addition to add to the Christmas party menu.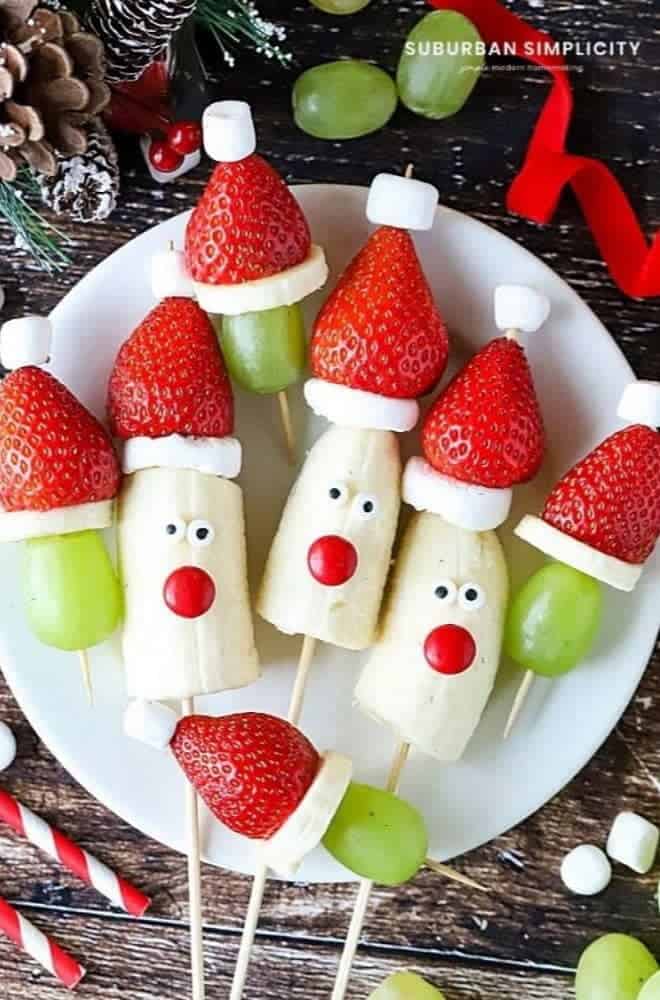 Reindeer Chow Muddy Buddies are the perfect no-bake Christmas treat! Chex cereal coated in chocolate and peanut butter and 'polka doted' with powdered sugar.
A Christmas movie night is the perfect way to unwind after a long week, relax with your loved ones, and soak in the holiday season. Whether you watch every single cheesy Christmas movie available or just pick a couple, as you enjoy your favorite flicks and holiday-inspired snacks, you can't help but end the night feeling merry!
So, pack away the presents that you're in the middle of wrapping for just a few more hours, put on those holiday jammies for your Christmas movie night ideas, and let the magic of the holiday take over your living room as you watch, eat, and maybe craft.
Here's to a very merry Christmas that's packed with movie laughter, delicious recipes, and your favorite films. Christmas is the most magical and best time of year by far in my opinion. Happy holidays!