This post may contain affiliate links that, at no additional cost to you, I may earn a small commission. Read our Disclosure Policy.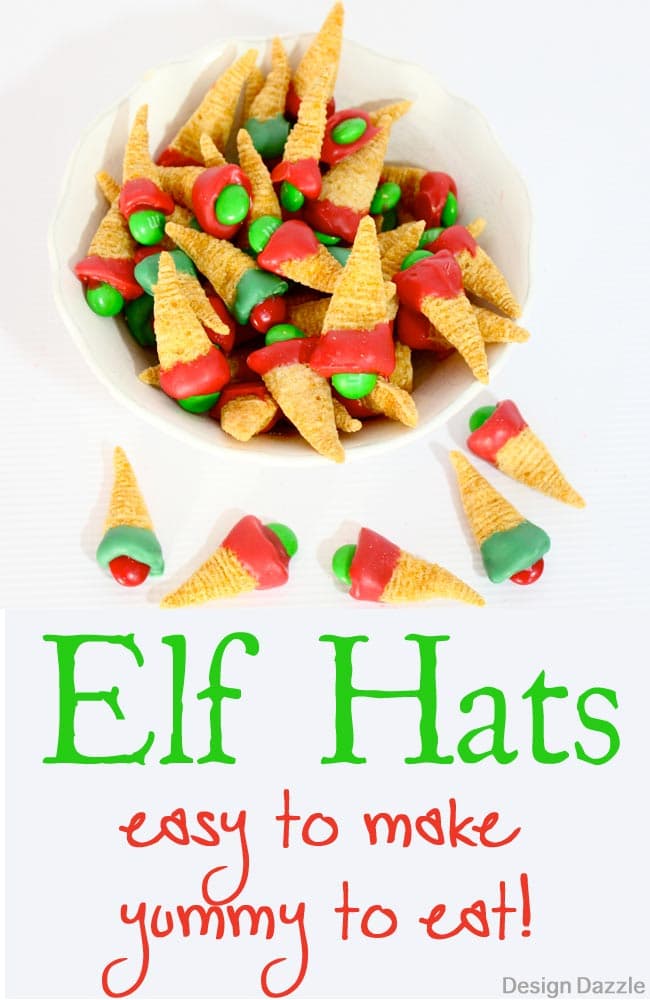 I loved having my kids in the kitchen with me at the holidays helping to create yummy foods and edible crafts. And for me there was nothing better than EASY foods to create with little kids. The edible Elf Hats are just that – easy. And not only are they easy but yummy too! These are so simple to make that even toddlers can help!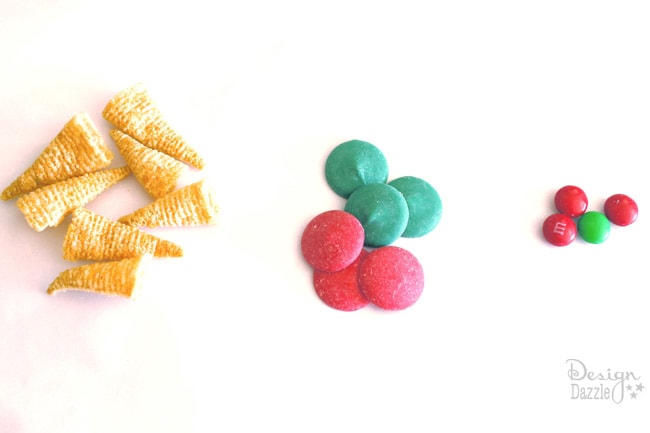 Edible Elf Hat Supplies: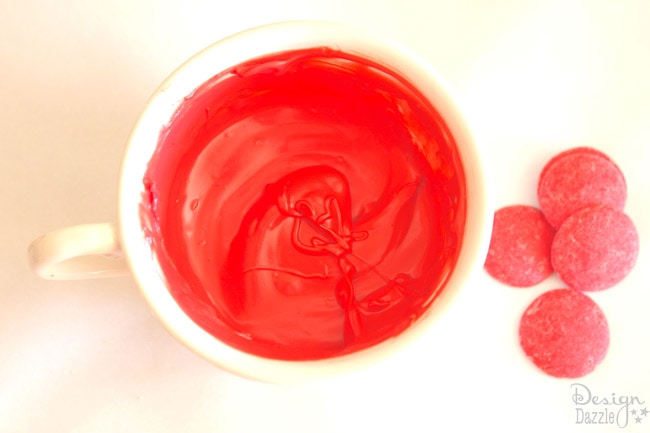 Step 1:
Melt candy melts in the microwave in a small container like a teacup. Put the cup of candy melts into the microwave for 45 seconds on 50% power. Take it out, and stir. Put it back in for another 45 seconds or so, and take it out to stir again. Repeat until melted. Microwaving at 50% power helps prevent the candy from burning.
Step 2:
Dip the bugles one at a time about 1/2 inch into the melted candy melts. Place a M&M into the opening of the bugle. Place on parchment paper to dry.
Step 3:
That is it folks! Did I mention this was easy and a toddler could help make these. Now sit back and enjoy the sweet-n-salty edible elf hat snacks.
TIIPS:
When you start dipping the bugles make sure the melted candy is not to hot. It needs to be cool enough to handle easily. If it's to hot, it's hard to work with.
Elf Hats are a cute treat for those school party snacks or make them with your kids for snacking on while watching The Elf Movie! These are the memories that your kids will remember!
This post contains affiliate links.


Save