This post may contain affiliate links that, at no additional cost to you, I may earn a small commission. Read our Disclosure Policy.
Some people have all the talent. Look at what a large cardboard box, paint  and some skills can create… a Buzz Lightyear space ship.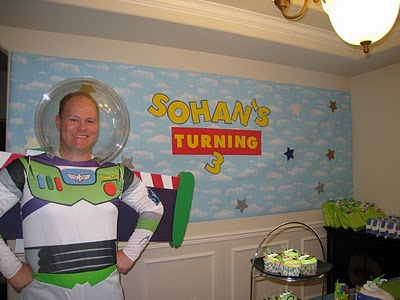 The Party Wall
designed this over-the-top fun Toy Story Party. The costume didn't come with a helmet. The helmet was made out of two plastic bowls that were stuck together to form a sphere and cut to allow breathing room!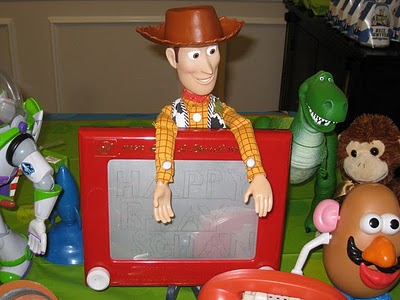 Etch had a special message for the birthday boy.


More party ideas…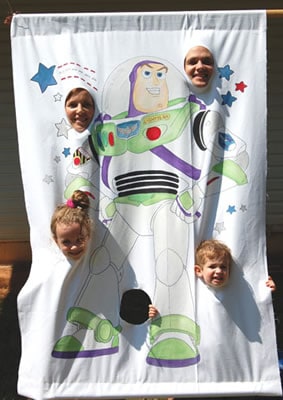 Kids love a bean bag game. This clever idea was made using canvas fabric, a Buzz Lightyear coloring page and overhead projector. The overhead projector was used to project the Buzz Lightyear image onto the canvas – acrylics were used to paint.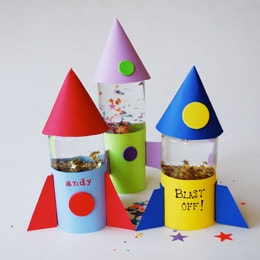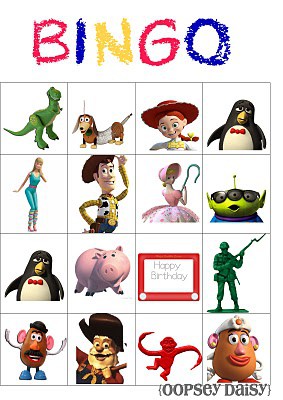 Who doesn't love Bingo? This delightful, holy-cow Toy Story party was created by Alison of
Oopsey Daisy
. She used some digital elements from this
Toy Story theme digitial kit
. Here pennant idea is fabulous…
Pennant banner made using Toy Story characters found on Google images and then printed out on
fabric transfer paper
. The images were cut out and ironed onto the felt. Complete instructions
here
.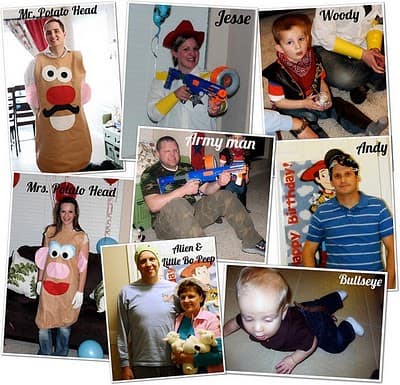 Guests were asked to dress-up as characters from Toy Story.
Free Toy Story Printables…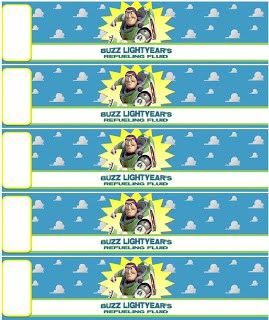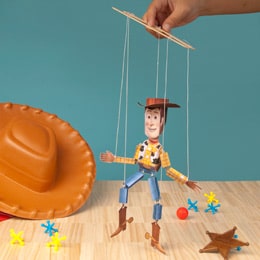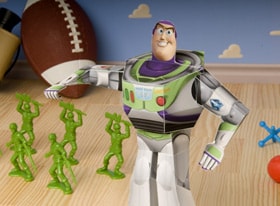 Toy Story Woody Cowboy Hat
            Toy Story Buzz Lightyear Inflatable Jet Pack

Toy Story – Buzz Lightyear Adult       Toy Story – Woody Classic Plus Adult Costume

Toy Story Buzz Lightyear Gloves Child
         Disney Bubble Blaster: Buzz Lightyear

Toy Story 3 – Woody and Buzz  3D Cake Kit
    Toy Story Party Supplies Deluxe Party Kit