This post may contain affiliate links that, at no additional cost to you, I may earn a small commission. Read our Disclosure Policy.
When designing or remodeling a home or portion of a home, one of the biggest decisions to make is new flooring selections. An increasingly popular choice is resilient flooring. But, what is resilient flooring and its benefits?
This post has been sponsored by Beautifully Responsible® Resilient Flooring but all opinions are entirely my own.
Resilient Flooring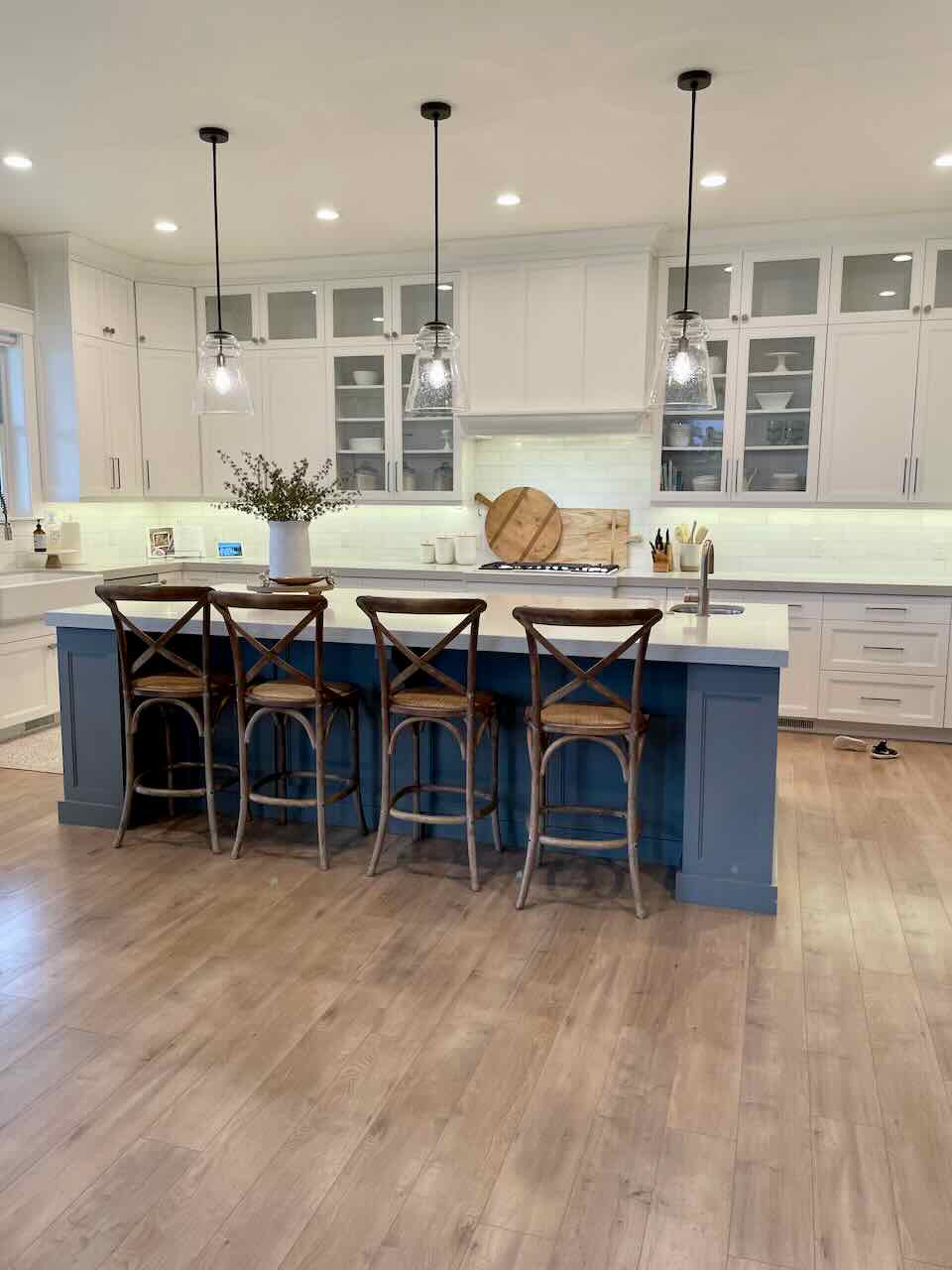 This flooring is engineered for comfort, flexibility, and durability. And it is sustainable, and environmentally friendly and promotes a healthy environment within your home. The image above is my friend, Shae's kitchen. She installed a LVP in her home and she loved it. She always mentioned to me how easy it was to keep clean with her 4 kids.
Resilient flooring is DIY friendly and no glue is needed to adhere the product to the surface. These floors are waterproof or water-resistant and only require water for cleanup. No harsh chemicals are needed.
There are many products and flooring options to fit your needs. Plus, commercial flooring applications may be the best solution for your commercial needs.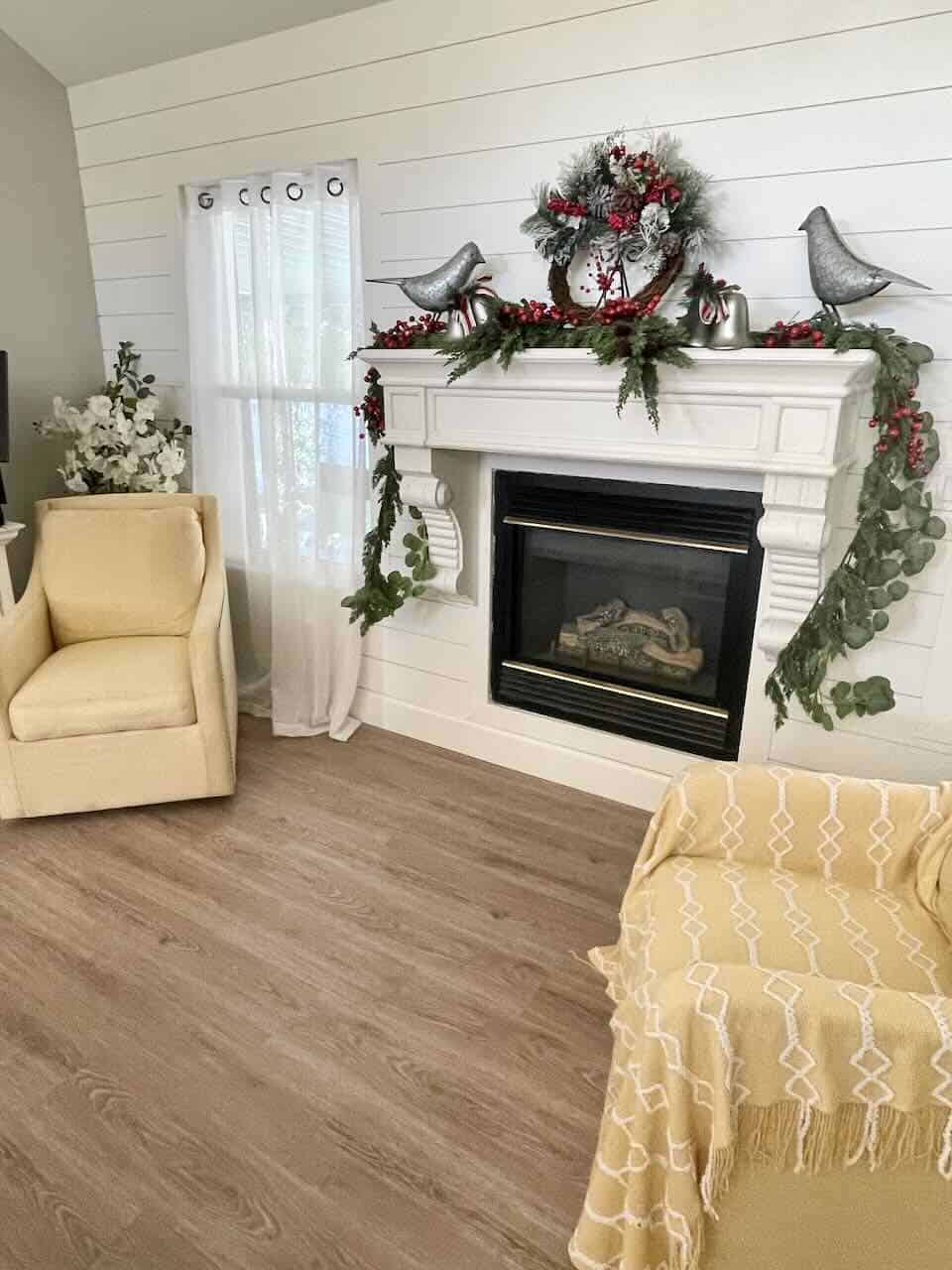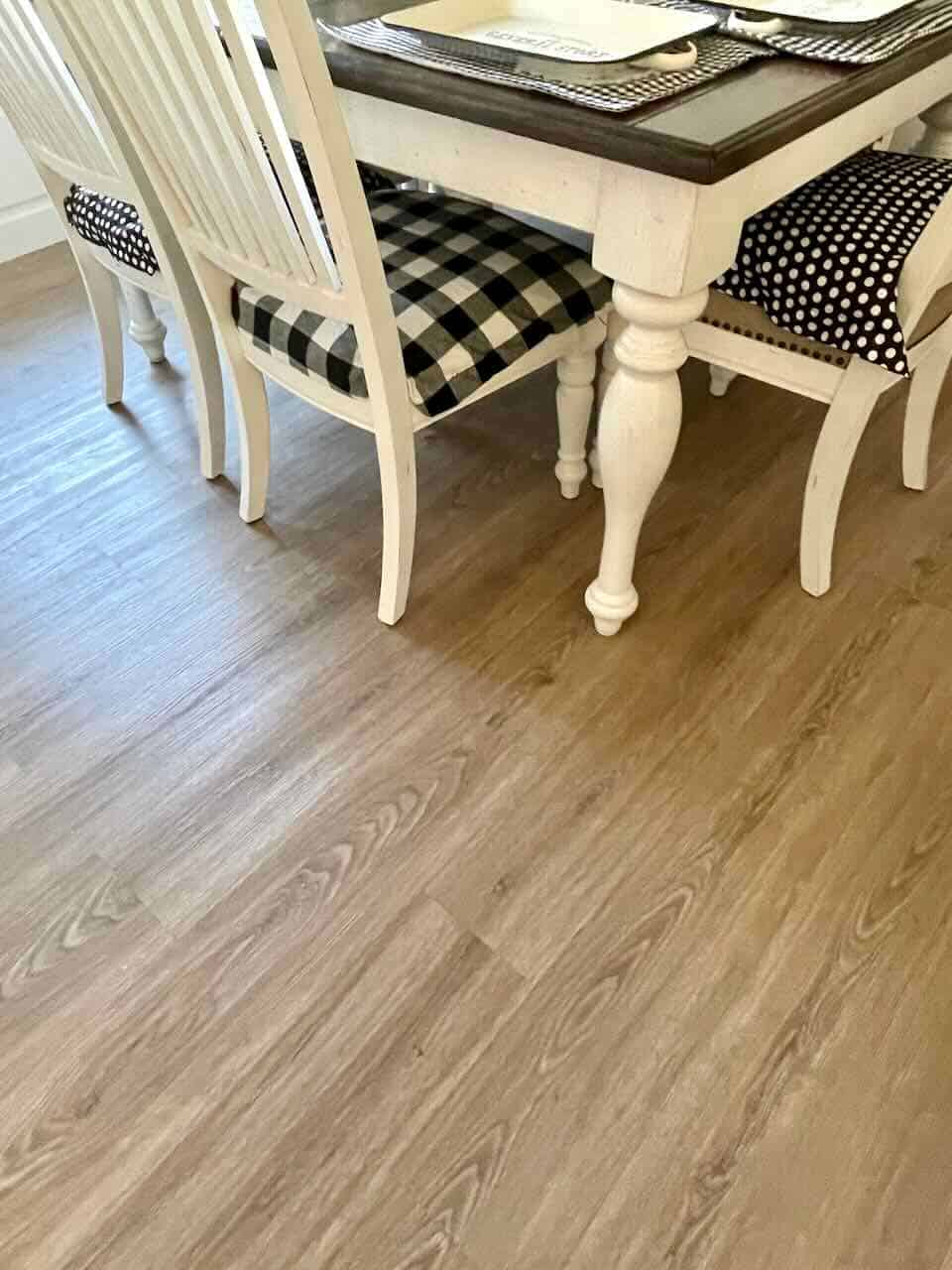 I was the designer of my parents' remodel. I chose resilient flooring for their floors throughout with the exception of two bedrooms. The picture was taken 5 years after the flooring was installed. It still looks amazing!
Types of Resilient Flooring
There is a wide range of options for flooring to consider based on the specific needs of your household and the anticipated foot traffic. This type of flooring is an excellent option and one that is environmentally friendly, sustainable, and healthy. Here are various types of resilient flooring:
Luxury vinyl tile flooring (LVT)
Luxury vinyl plank flooring (LVP)
Cork material
Rigid cork
Linoleum
Rubber flooring
Vinyl composition tile
Sheet vinyl flooring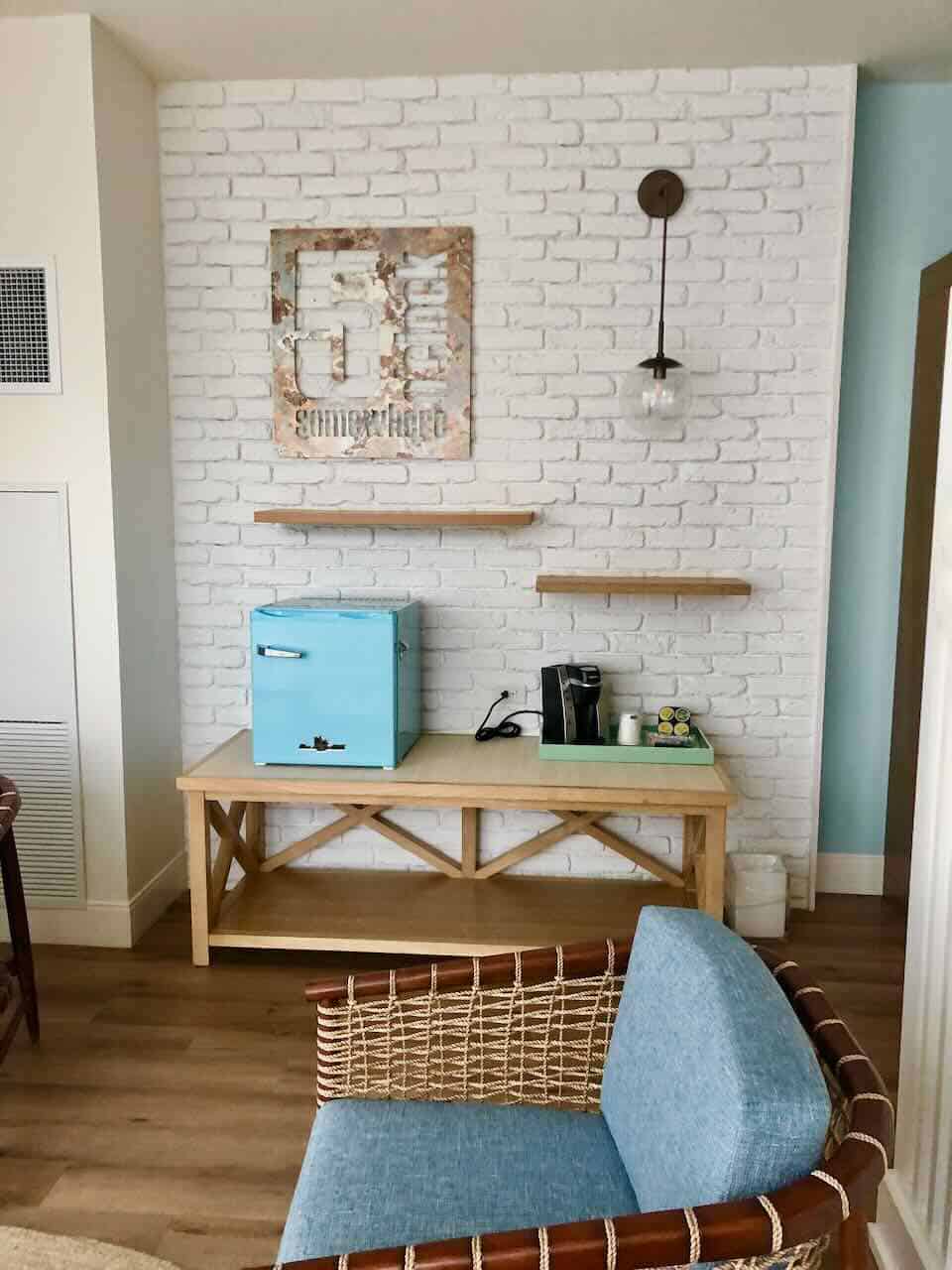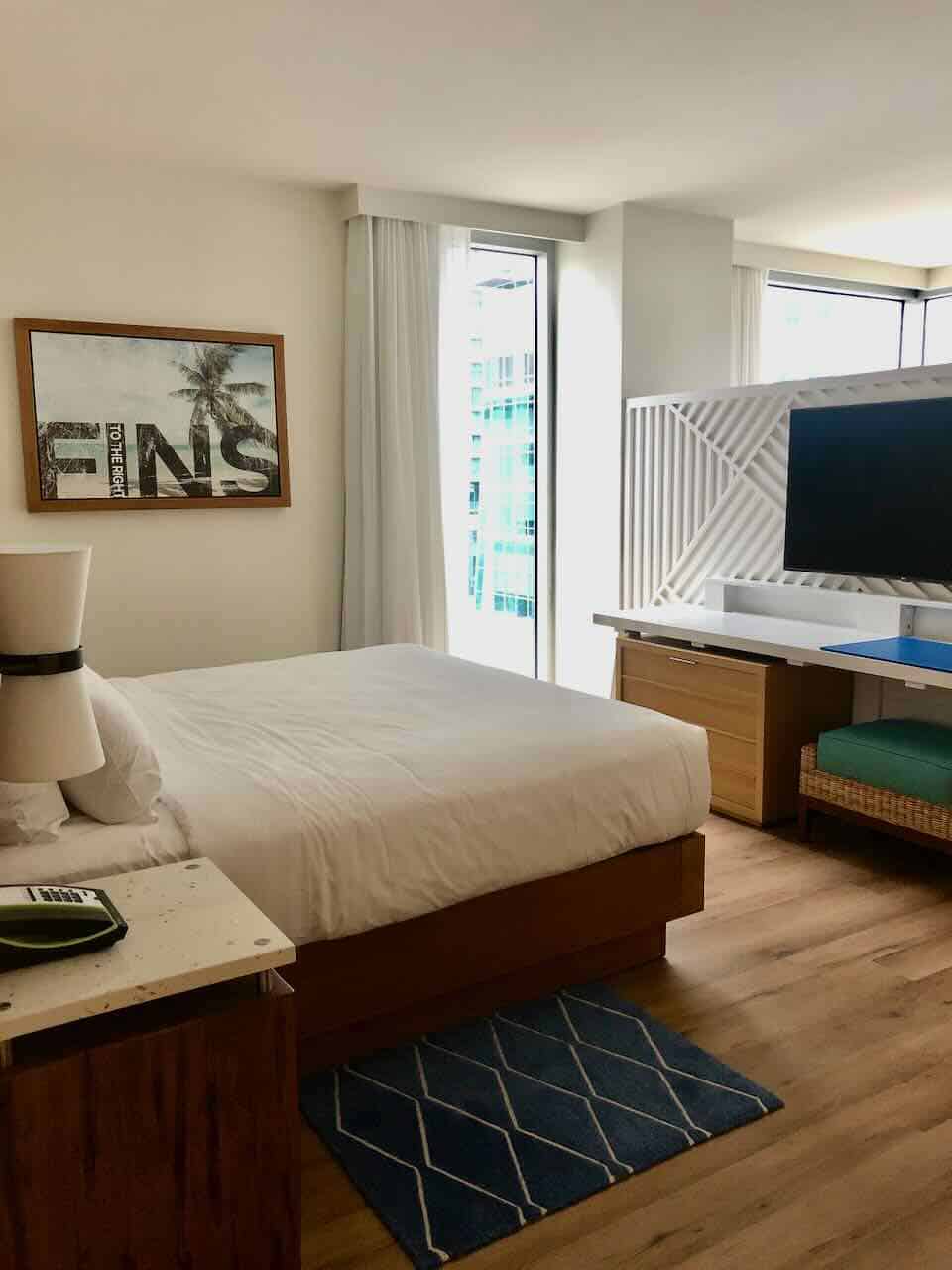 We stayed in a hotel that was beautifully decorated and had LVP flooring.
Benefits:
Waterproof/water-resistant
Easy to clean
Scratch resistant
Pet-friendly
DIY friendly
Easy on the budget
Sustainable
Free from harmful chemicals
Family Friendly Flooring
This flooring is waterproof/water resistant, not to worry about spilled juice, dropped egg, or chocolate syrup. Cleanups are a breeze and no harsh chemicals are needed. Nothing that a damp mop can't fix here.
No need to panic at the site of a present left on the floor by your pooch. Clean-up is a snap. Resilient flooring is scratch-resistant and can withstand much more punishment than traditional hard floors.
There's less need to replace flooring that is damaged. Resilient flooring is an excellent choice for any room in a home but especially laundry rooms where water leaks seem the norm. Vinyl floors can work well in a laundry room. The water resistance properties of resilient flooring are a huge benefit.
Pet-Friendly
Our Beautifully Responsible® floors combine beauty and durability, ensuring worry-free living for you and your pets. No need to fear scratches from zoomies, or worry about water damage from wet shakes, or dread cleaning muddy pawprints. Discover why resilient floors are perfect for pet owners.
DIY Friendly
Beautifully Resilient flooring is more flexible than wood and tile products. They also do not require glue or adhesives to install to a surface. The products are ideal for DIY projects. Installation is much easier and quicker than traditional wood floors and tile products, plus resilient flooring is generally easier on the pocketbook.
Sustainability + Responsibly Driven
Environmental sustainability is a core philosophy of many resilient flooring manufacturers and the flooring industry. They avoid the depletion of natural resources to maintain an ecological balance. They reduce waste, conserve natural resources, and decrease embodied carbon within their products. They continually try to reduce the impact of resilient materials and resilient products on the environment.
Pick manufacturers with FloorScore certifications or rigid core ASSURE certifications, or products featuring an Environmental Protection Declaration. Responsible manufacturers prioritize transparency for informed flooring choices
Healthy Lifestyle
One of the main reasons to consider resilient flooring is that it is designed to benefit the environment inside your home. Resilient flooring products are free from harmful products such as formaldehyde. They are easy to care for and do not require harsh chemicals for clean-ups. In some products, the acoustic levels are decreased lowering the level of foot traffic noise. Certain certified products can contribute to healthier indoor air quality.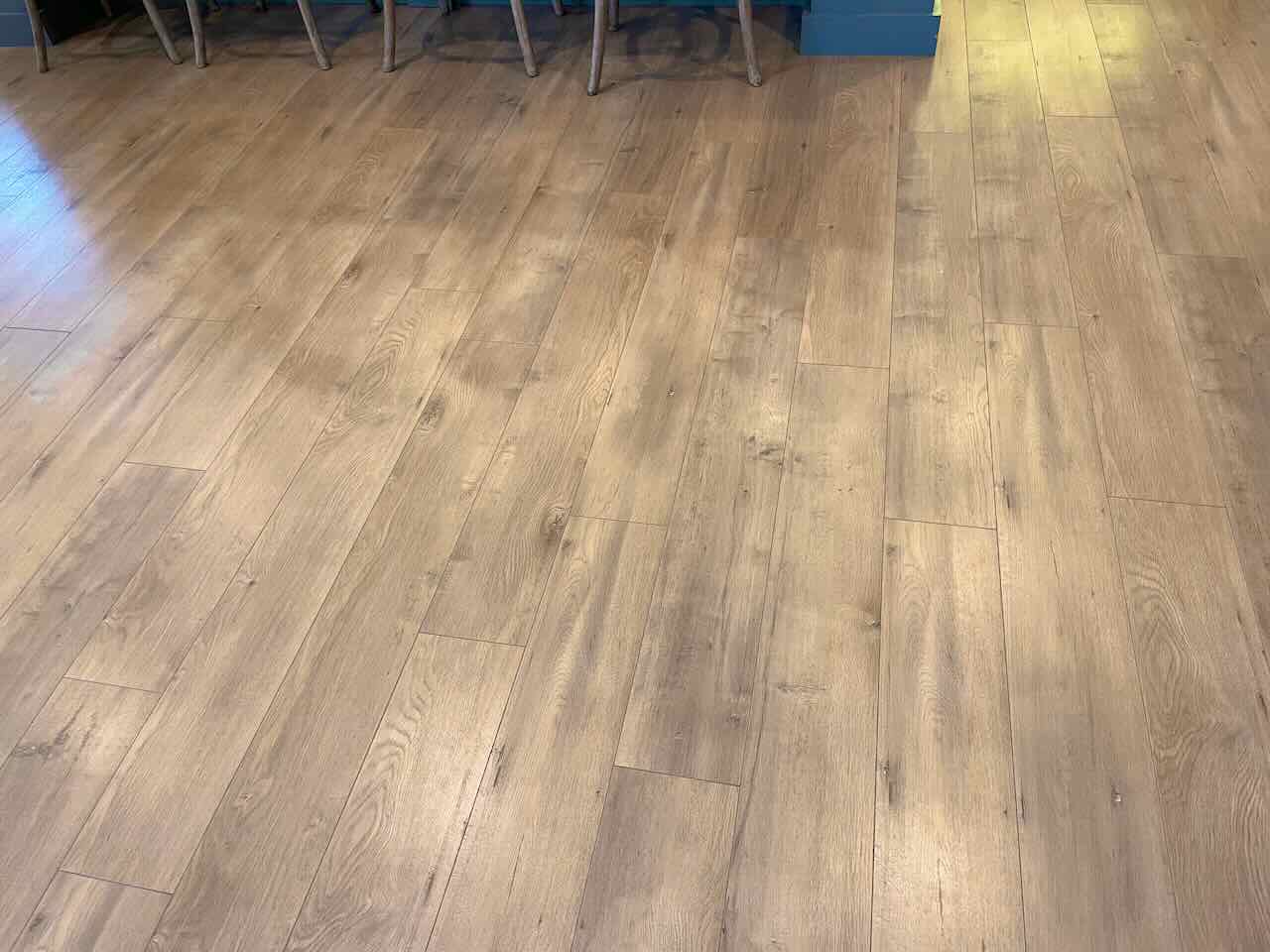 Perfect for kitchen/dining rooms and throughout your house.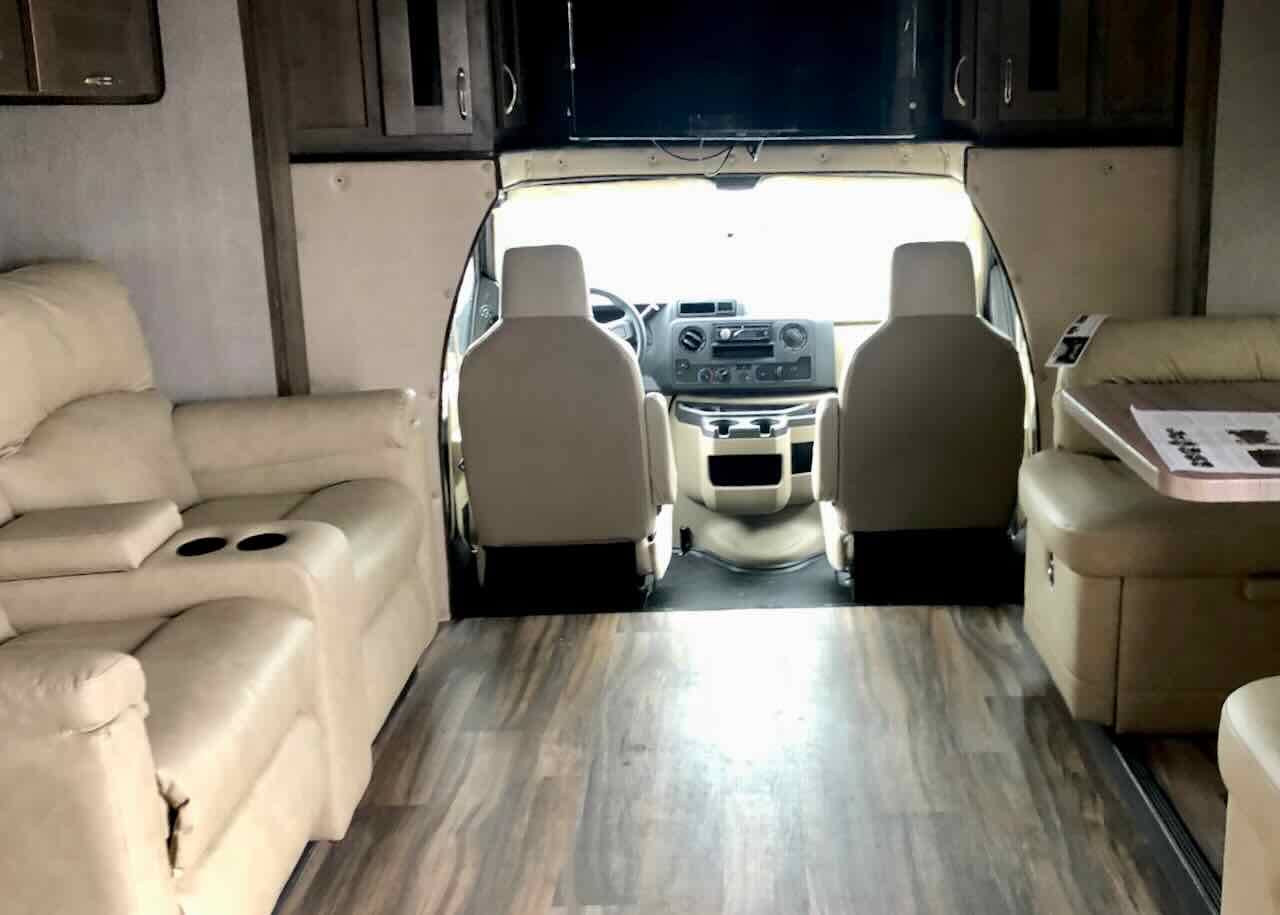 RV's are another place to use resilient flooring!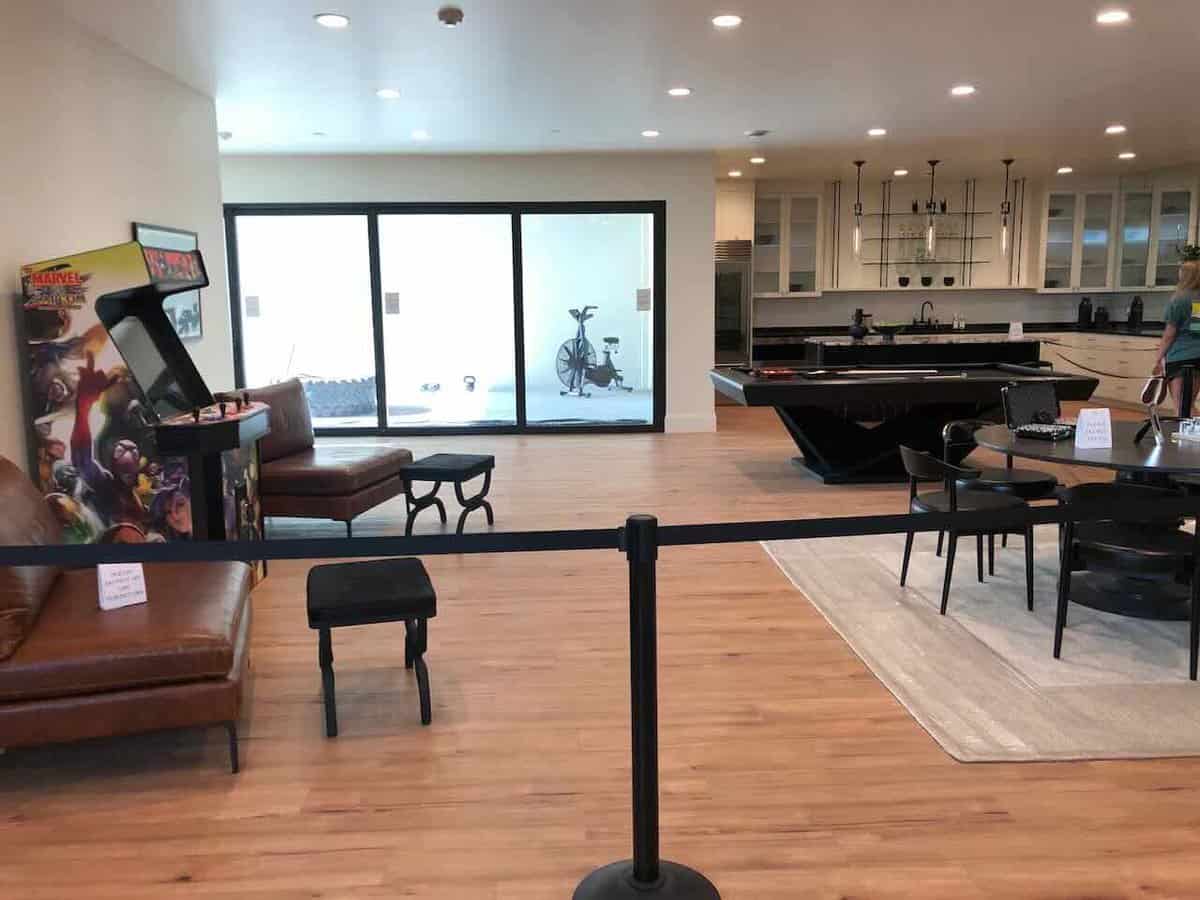 Playrooms and game rooms are ideal for this flooring.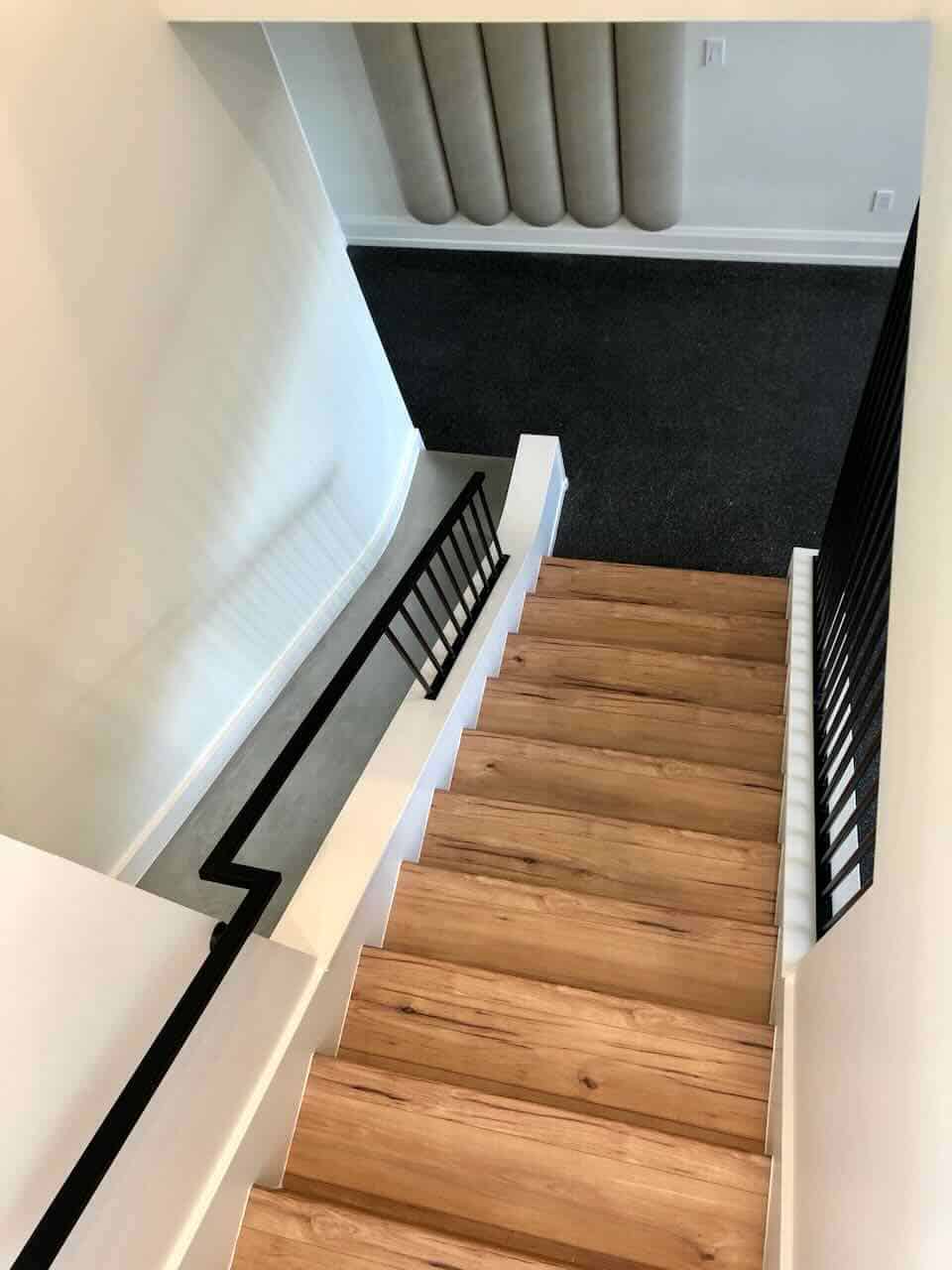 Stairwells are great for RF. The gym floors at the bottom of the stairs are rubber flooring.
A blog post I featured on Parade Homes, shows a couple of rooms with luxury vinyl flooring.
Flooring Resources
Beautifully Responsible is an excellent resource for resilient flooring information and to find manufacturers.
The Resilient Floor Covering Institute is another excellent resource. Click here for their website https://rfci.com/