This post may contain affiliate links that, at no additional cost to you, I may earn a small commission. Read our Disclosure Policy.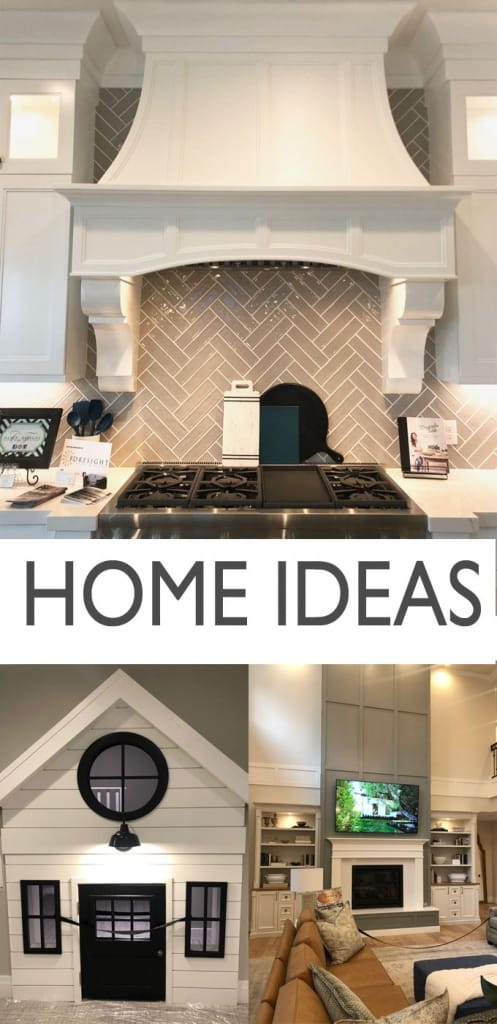 Parade of Homes has been a great tradition for me over the years to go and check out some amazing houses! I've been attending for over 20 years! It's like a tour of mostly new homes (occasionally some are remodeled homes) that have the latest in flooring, kitchens, interiors, landscape, exteriors, etc.
Recently I visited Utahs Northern Wasatch Parade of Homes. Utah has many different Parade of Home tours depending on what county/area they are located.
First up is a beautiful home The Areté #2 built by BeBuilders Utah.
Sliding glass doors and an automated roll-down screen.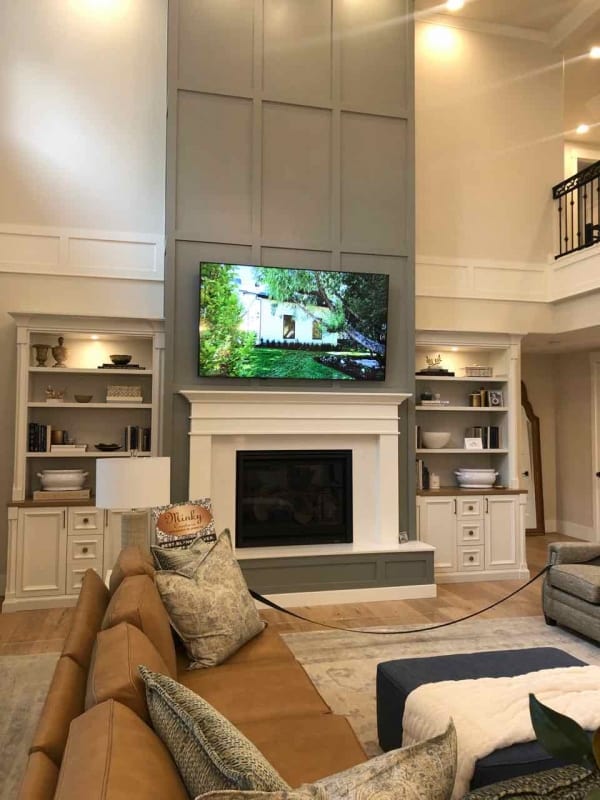 I was shown how this huge stainless-steel kitchen sink works (there are lots of functional uses).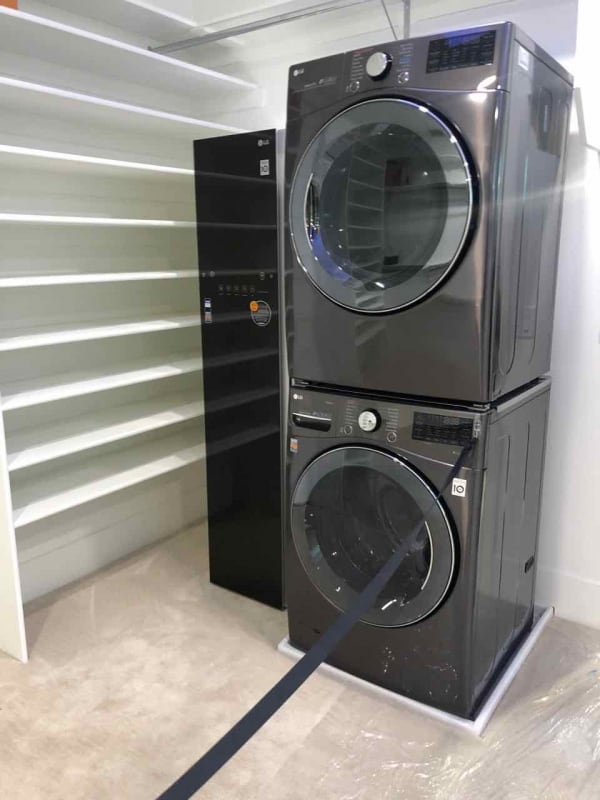 Would you like a washer and dryer in your walk-in closet? I prefer to have a laundry room to do my laundry. It would be convenient if laundry rooms were on a different floor than the master bedroom. Then maybe since there is a dedicated laundry room already this would be an added benefit to have in the closet.
Love the idea of a water faucet and a spigot to fill a water bottle.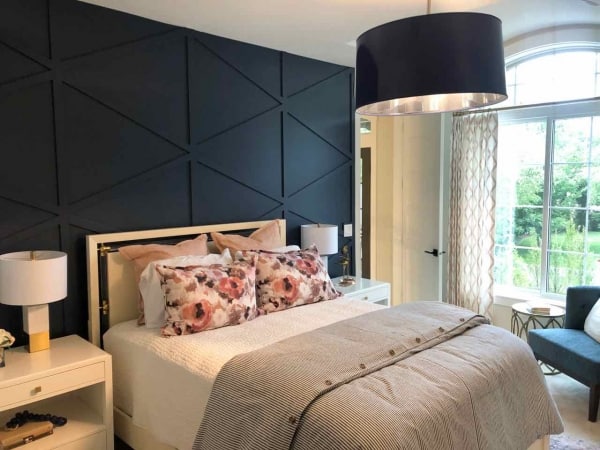 I noticed many, many unique feature wall ideas.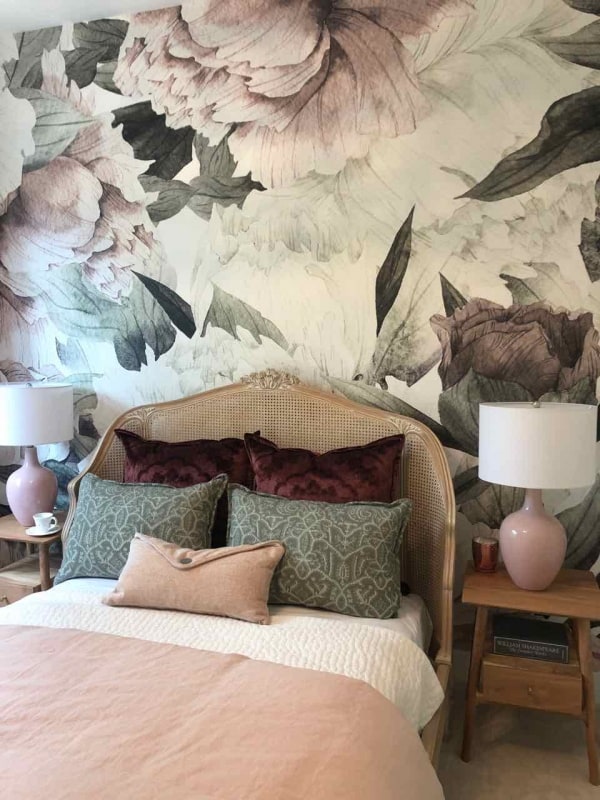 You can find more information about the home here.
Next up Hangout Haven built by CF Olsen Homes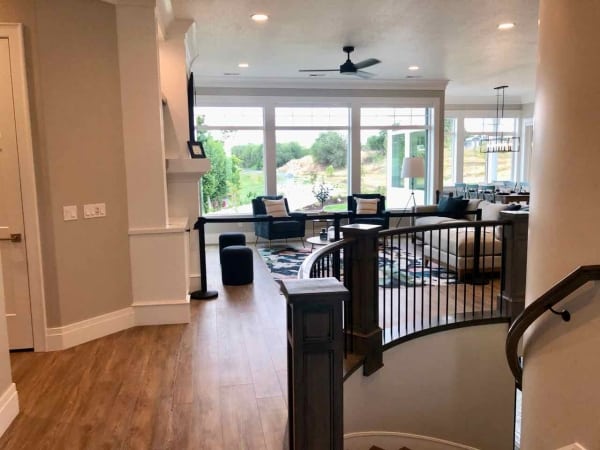 Two sinks in the kitchen – one is the main sink and the other is a smaller prep sink in the butlers pantry. I really like the custom hood over the cooktop.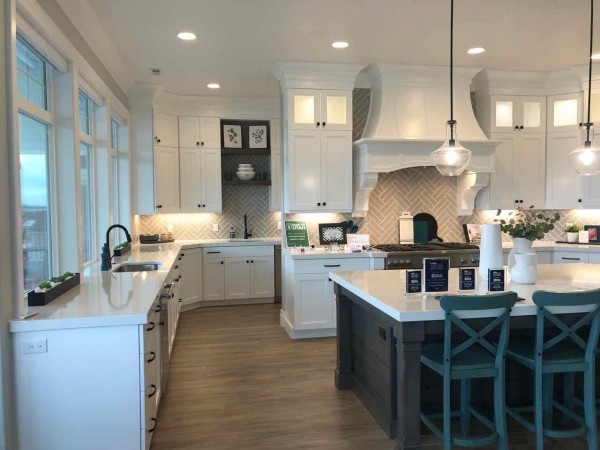 Seeing a cute little playhouse in a home is always endearing. This white "farmhouse" with black accents has a slide and another way to gain entry into a bedroom.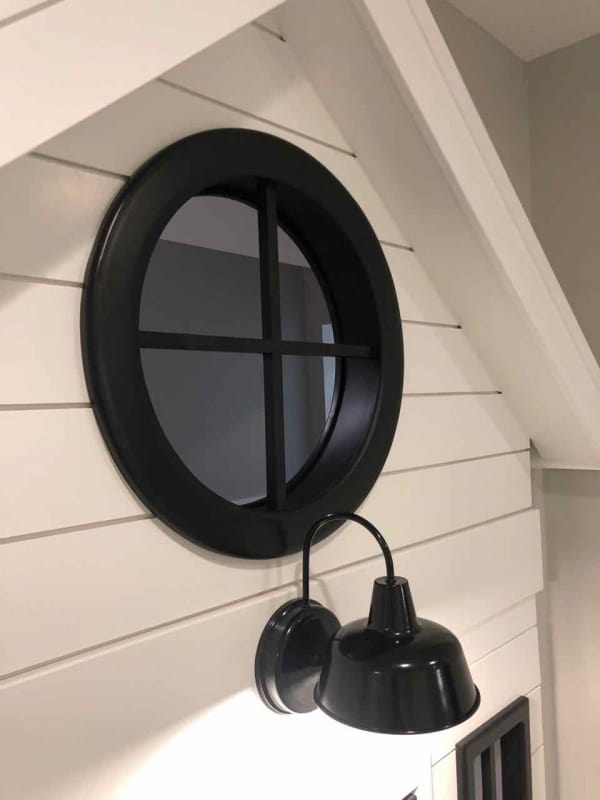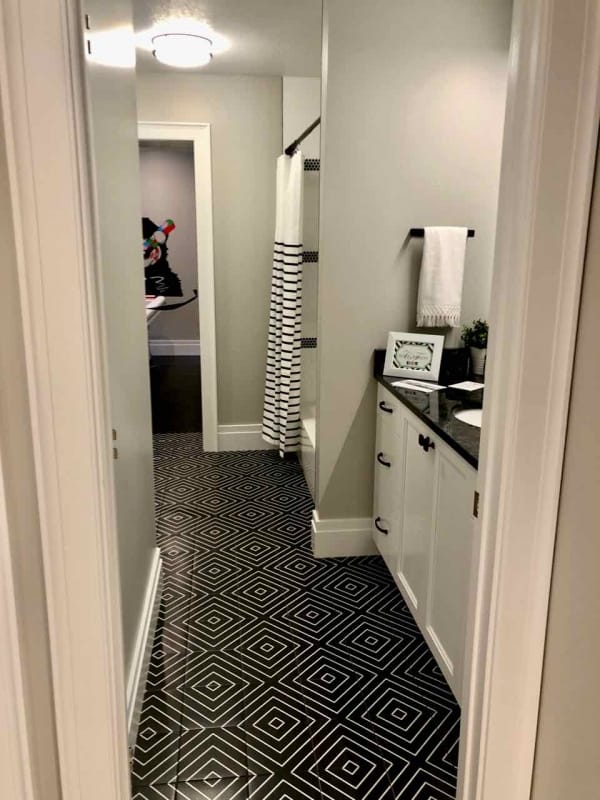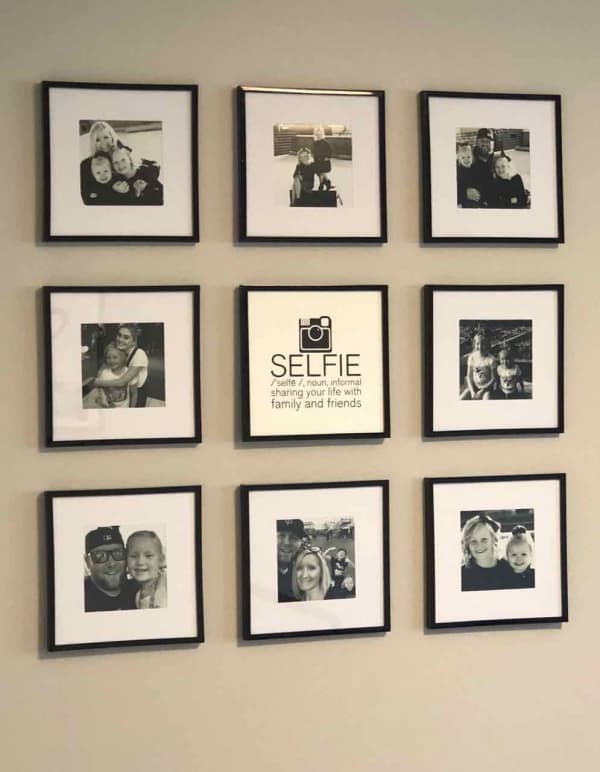 Who doesn't want a game room in their home? I could spend a few hours playing in here.
I really loved this idea! It's inside the GARAGE!! So if anyone wants to shoot some hoops or play other games, just move your car outside. It is a special flooring in the garage that can be hosed down to clean and remove snow/salt that accumulates in the winter. There are some side areas for garage storage and a sliding door that goes to outside.
You can find more information about the home here.
A few posts on other Parade of Homes ideas…