This post may contain affiliate links that, at no additional cost to you, I may earn a small commission. Read our Disclosure Policy.
Organization is key for a functional laundry space. We recently built our custom home and I was able to put special touches in my laundry room. One feature my laundry room has is a pullout cabinet under the sink. Instead of having two doors that swing open, this has two doors that are attached to a drawer base. So from the front, it looks like a regular two-door cabinet that sits under an apron sink.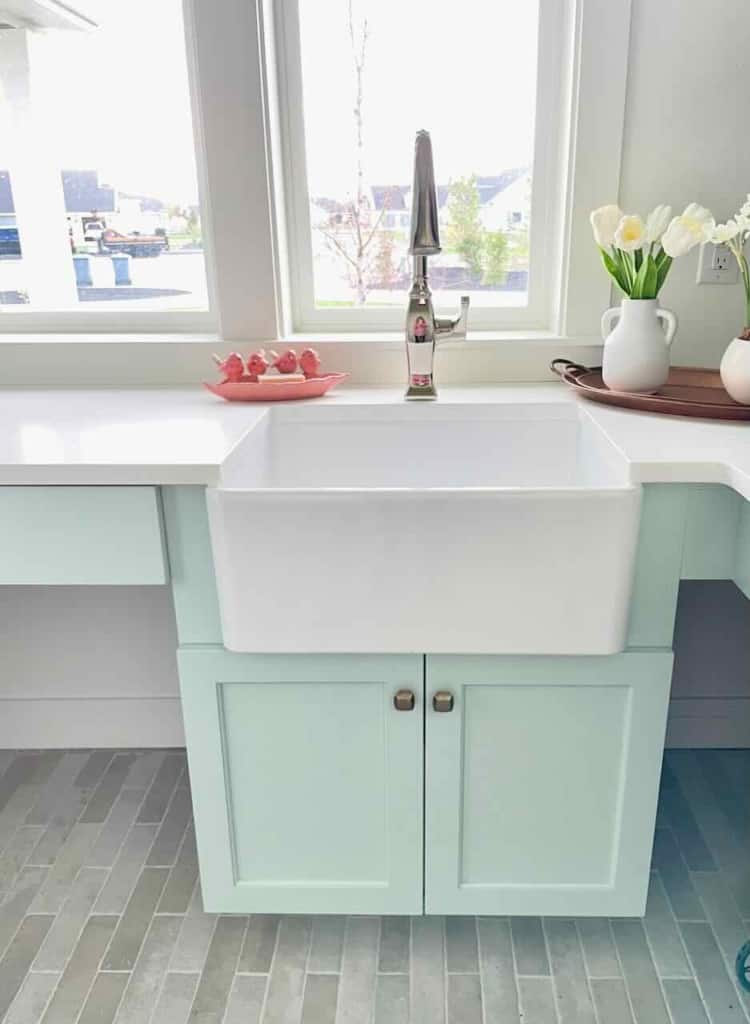 This laundry room sink cabinet idea is really brilliant and it's a must-hack for cabinets. I can't take credit for it. But many years ago, I installed a pullout cabinet under the sink in my last kitchen (about 8 years ago). It was one of my favorite features for organization and ease.
What's so brilliant about it?
Pull-out cabinet drawers make storage and organization way easier! You can see everything at a glance from the top of the cabinet drawer instead of bending down and trying to find everything in the back of the cabinet. As we all know, whatever you are trying to find in a cabinet will always be on the bottom and in the back completely hidden ; ) I like items within arm's reach without getting on my knees doing a search and rescue in the cabinet back. LOL!
It always amazes me how quickly under-the-sink cabinets can become a clutter disaster. It's a junk/clutter cabinet waiting to happen. It's way easier to organize with a cabinet pullout drawer.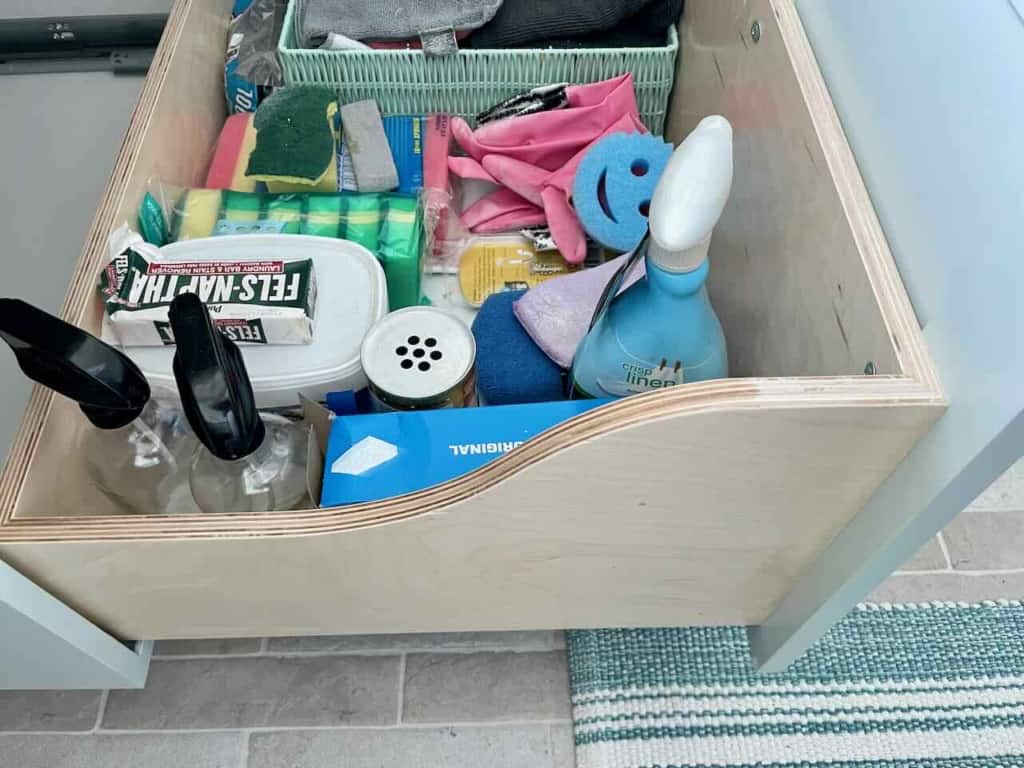 The pullout cabinet has two cabinet doors with a "drawer" base screwed onto the cabinet doors. The pullout is via a cabinet Blum tandem slide. The drawer is 21" deep so we purchased a 21" slide (measuring the depth of your drawer determines the slide length)
The soft close drawer slide is an added touch to this cabinet. I have soft close slides on most of my pull-out cabinets. Measure the depth of the cabinet to determine the slide size to purchase.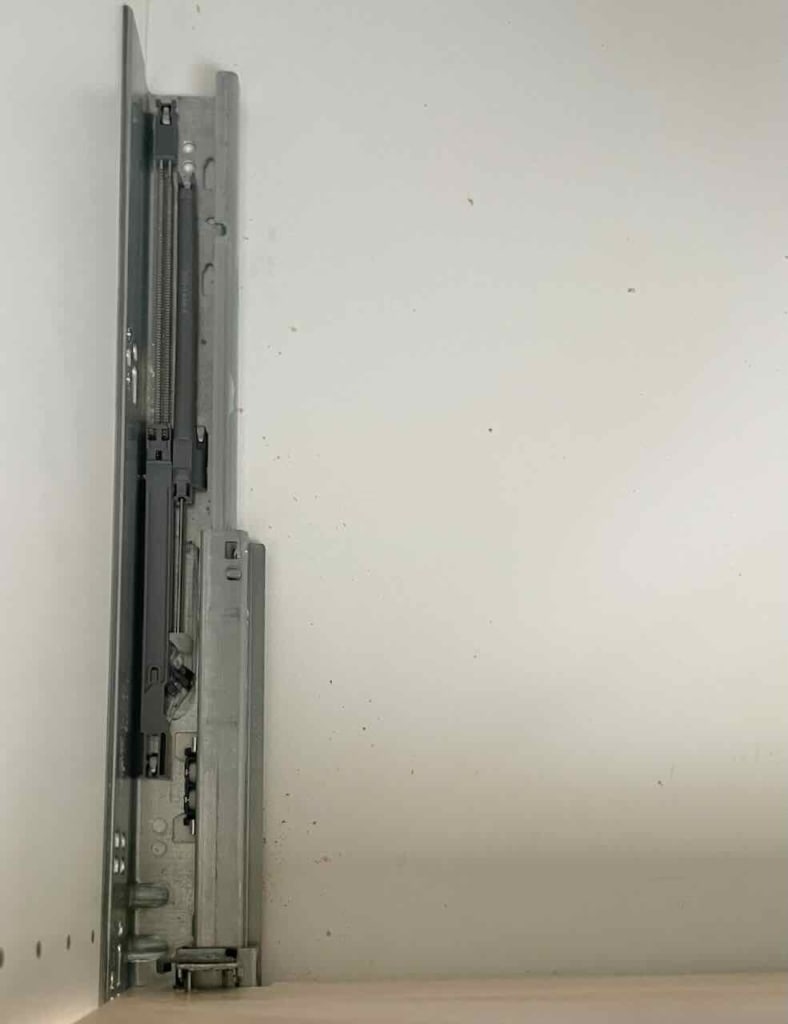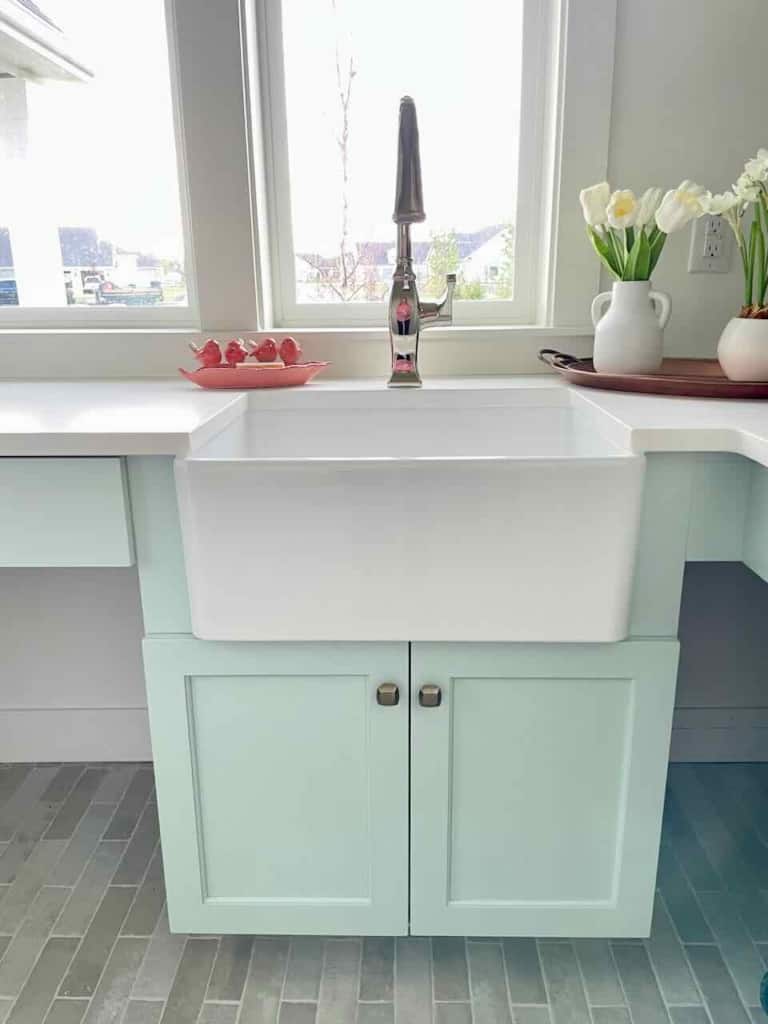 Laundry Room Details: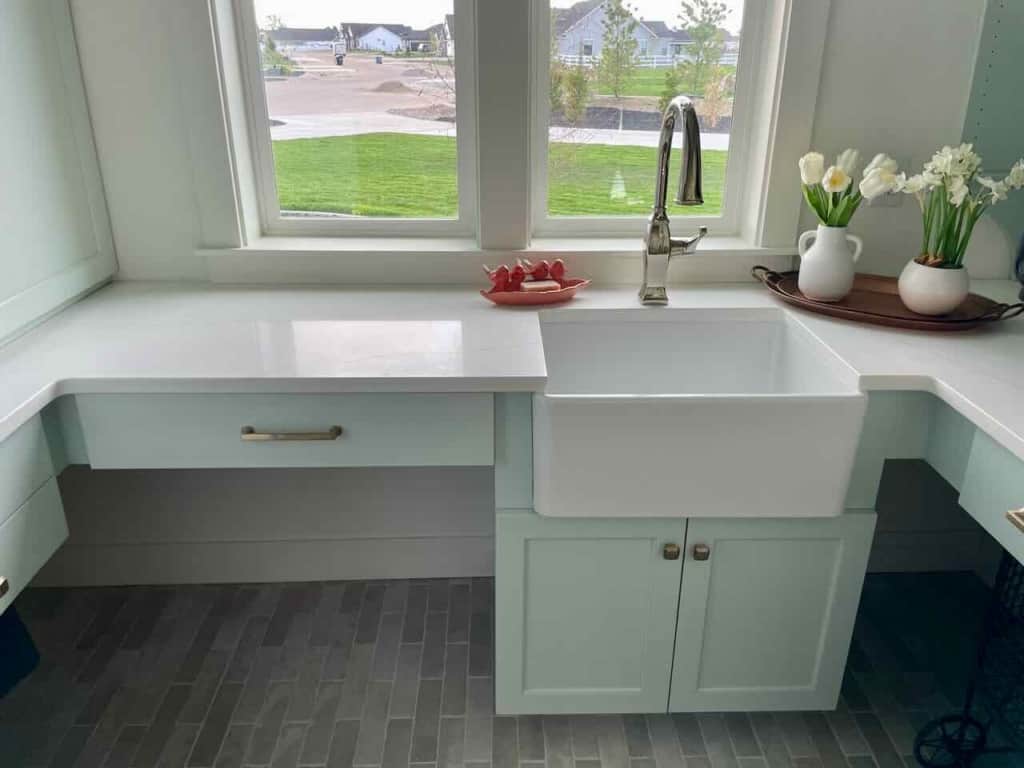 Check the posts below to see other laundry room hacks and more details on this laundry room.

Tell me what your thoughts are regarding this laundry room hack. Do you have any hacks you want to share?