This post may contain affiliate links that, at no additional cost to you, I may earn a small commission. Read our Disclosure Policy.
Making Christmas WONDERFUL is a goal of mine. In fact, I've been hosting the Christmas Wonderful series on my blog for 11 years! Yikes, where has the time gone?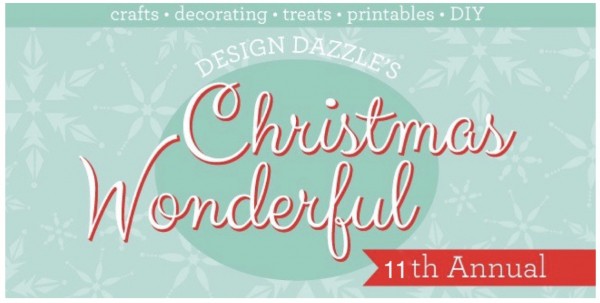 What is Christmas Wonderful? Talented blogger friends will be sharing their WONDERFUL holiday ideas – crafts, decorating, printables, and more – with you to make your Christmas more wonderful! For the next 2 weeks, we have lots of FABULOUS ideas. Make sure to join in on our fun.
My Christmas Wonderful idea is all about creating magic for Christmas. Decorations can be just the right sparkle needed along with sweets and treats to create Christmas Wonderful!
What is more magical than a colorful North Pole sweets and treat table? For me there's nothing better than having a beautiful array of yummy treats and sweets to share with family and guests.
I decided to create a bright, colorful and whimsical look. I would love to walk into a full-sized room of these colors and decorations for a special visit to the North Pole!
I love the bright colorful decor and goodies to match. I added a ribbon to the cake plate and took it off not sure if I liked it or not. What do you think?
Sweets and Treats:
Choose what colors you will be decorating with. This way you can try to find treats in certain colors that will fit the look you need.
Sweets and treats were purchased at the grocery store and Walmart.
Various colored marshmallows, pink, green and white were pretty easy to find at this time of year.
The bakery section at Walmart has quite a few baked goods on tables near the produce and bakery area.
White yogurt covered pretzels are yummy and also easy to find.
Pink Snoballs are made by Hostess and found at Walmart.
Pink sugar wafers were used to make a "cake"
Red raspberry candies added to the treat "cake" made by Haribo was purchased at the dollar store. You can also purchase them here.
Green and white candy canes
Cinnamon Santa's were purchased at Walmart.
Red licorice and peppermint sticks round out the treats.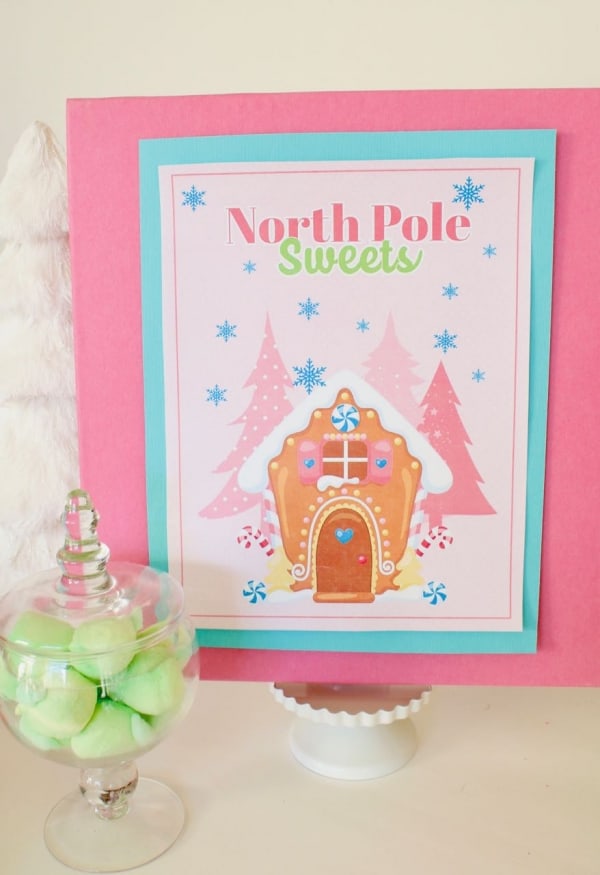 Download this FREE North Pole Sweets Printable down below.
I will be sharing how I made this sugar wafer "cake" super easy and cute!
Gingerbread House cookie jar purchased at Michaels Stores.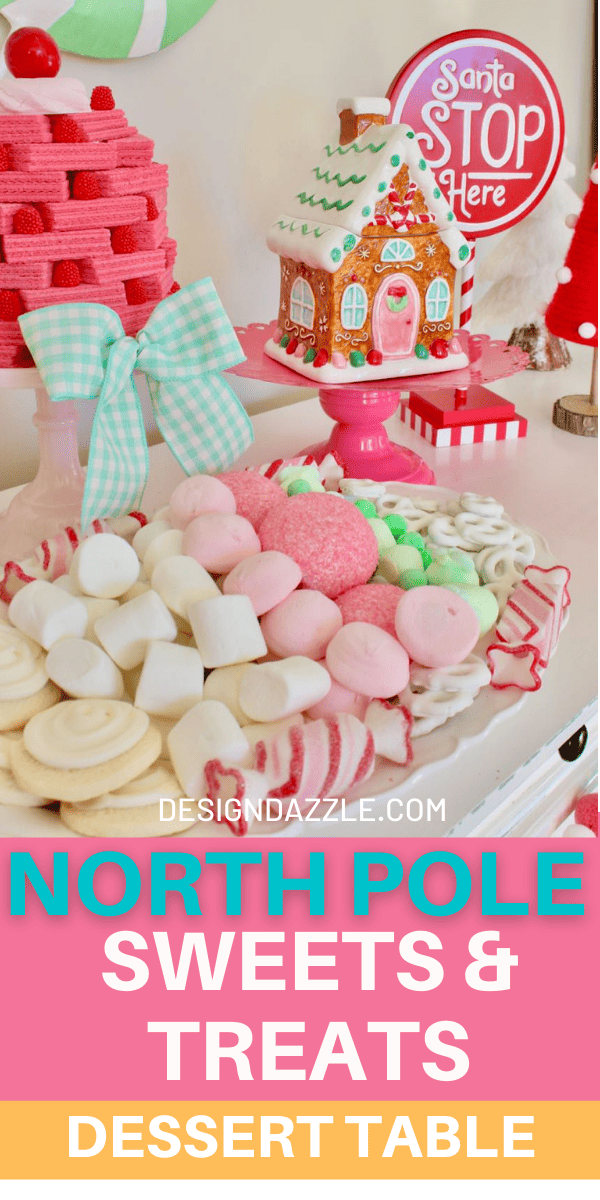 This North Pole Sweets Printable is FREE and available for immediate download by subscribing to Design Dazzle!
To receive this free printable- enter your email address in the box below and click submit. Make sure to check your inbox for an email from Design Dazzle. You will have access to all of our FREE printables/templates and also will receive an email newsletter filled with lots of great information. Don't worry your email address will never be sold.
Printable files are for personal use only. They are not for commercial use.
Come back for more Christmas Wonderful!