Tiffany & Co is a place girls dream of getting their jewelry. They could even be happy just going to visit and look at all the display cases. Bring part of that dream to life with adding Tiffany blue to their room. Here are a few Tiffany blue teen girls bedrooms that would capture any girls heart.
This is the ultimate Tiffany blue girl's room. The walls are the perfect muted Tiffany Blue color with all the black accents and the Audrey Hepburn photo above the bed. Sorry but we don't know the paint color in this room. But we do know that Benjamin Moore Coastal Paradise paint is a perfect Tiffany Blue paint color.
We have the perfect teen girl's room here. It's every girl's dream to end up at Tiffany's one day.
The words above the bed are so empowering for a teen girl. This room really utilizes the Tiffany blue and white accents.
I LOVE the pink walls with the blue accents here and there. This is a girl's glamour room.
Here is a nice room with more black and white and accents of blue on the walls, pillows, and blanket.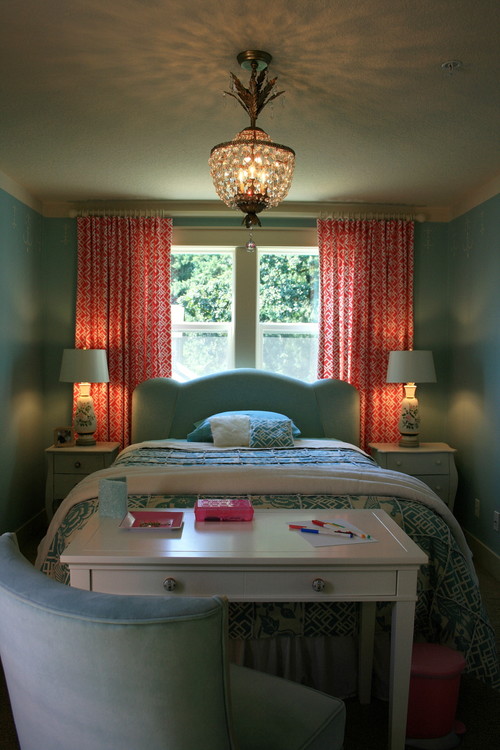 This room is darling. The little pops of orange/red are so fun! Check out more room images
here
.
Whether you paint the walls with Tiffany blue or use it in little additions of color through out the room, you can make a room look sophisticated and glamorous for any girl.