This post may contain affiliate links that, at no additional cost to you, I may earn a small commission. Read our Disclosure Policy.
Hi Design Dazzle readers-
I'm so excited to be here today to share a party we just had! Since Summer is such a great time to celebrate, I love any and all excuse to do so!
We just had the most
FUN
party with our kids:
a Taste Test party!
It was a total blast!
Our entire family from grade school aged to high schoolers to adults loved it!
It was very simple and easy to do!
I picked up 12 different bottles of soda.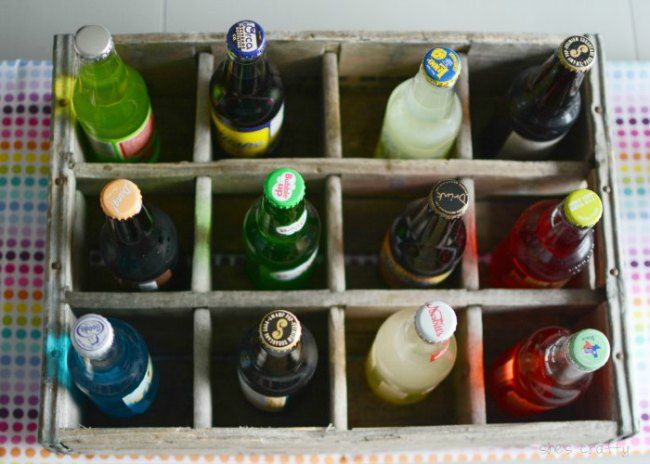 We had: lemonade, grape, cherry limeade, lime ricky,
cane cola, blue pop, prickly pear, candied bacon cream soda,
hone lemonade, praline cream soda, lemon lime soda, and rootbeer.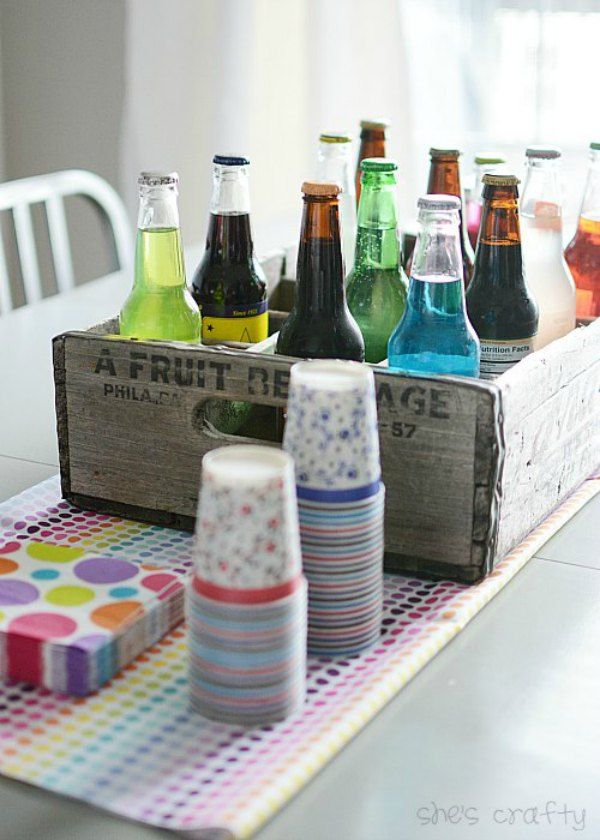 I put all of the bottles of soda into a vintage soda crate.
I sat the crate in the center of the table within arms reach of everyone at the table.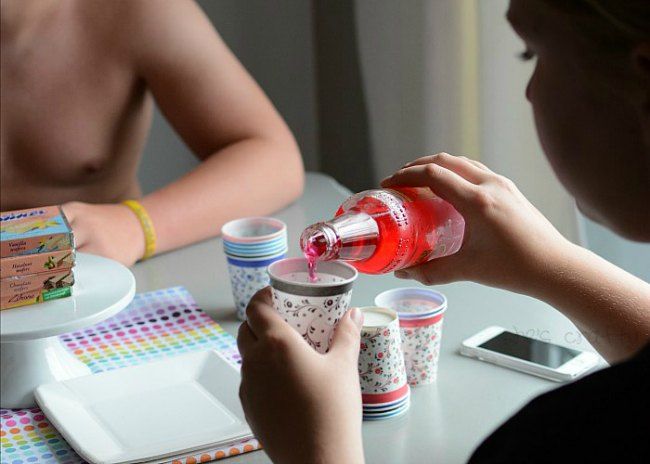 We used small cups to pour the soda in to taste.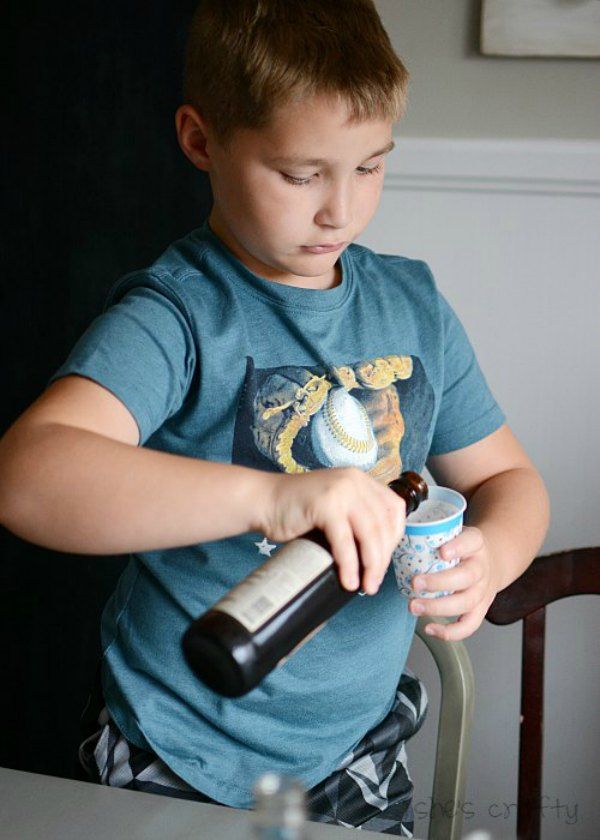 My kids were brave and tried all of the flavors.
The bacon one was… interesting.
Some of them were delicious!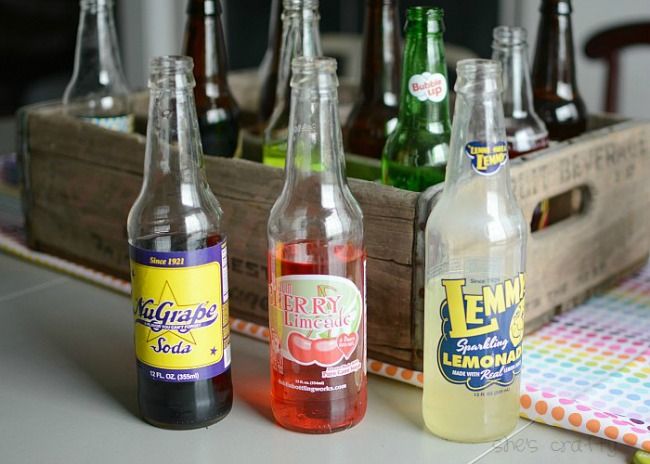 These were our favorite flavors.
We sampled some different flavored wafer cookies too.
They were really tasty!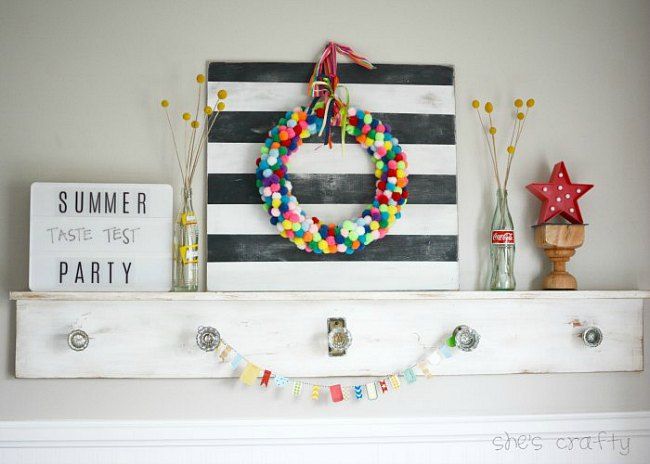 No party is complete, in my opinion, without decor!!
I grabbed some things from around the house that were
brightly colored and added them to my party decor.
I pulled out my Heidi Swapp light box and put a fun little message on it.
I didn't have enough letters to do "taste test" so I used a dry erase marker to write it on.
It came off easily with a magic eraser.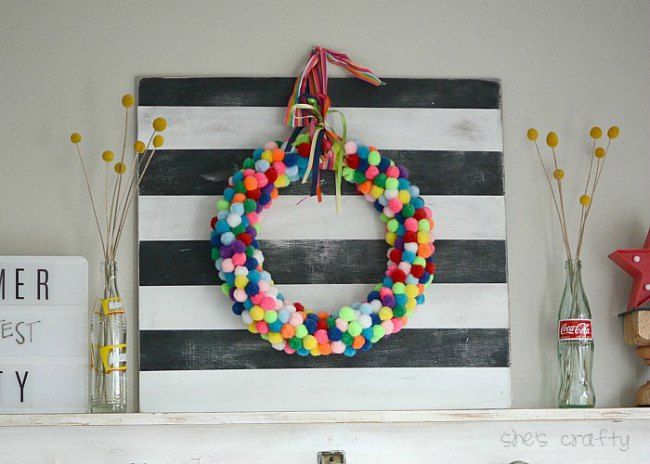 I hung a pom pom wreath I made a few years ago and in front of the
striped board on my mantel.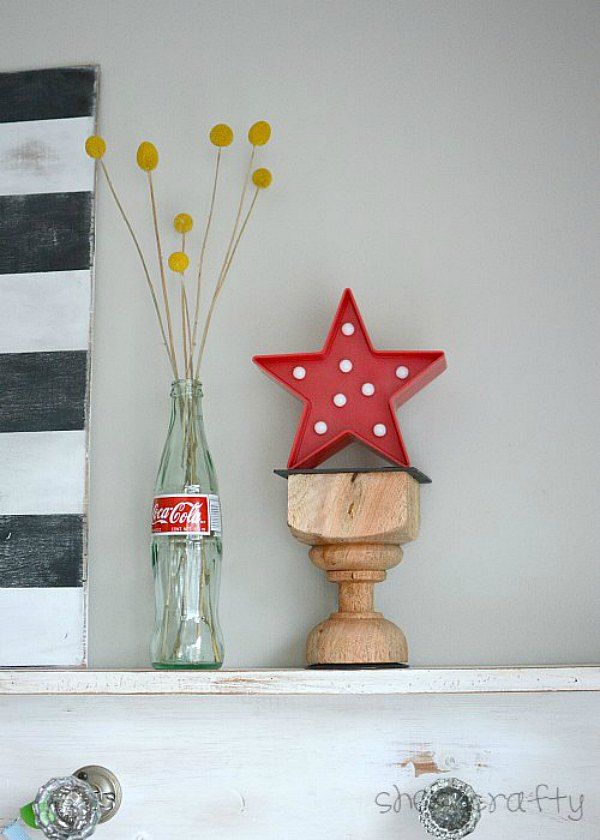 I pulled out some old soda bottles and put some flowers (called billy balls) in them.
Then I dug up a light-up star (from my 4th of July decor)
and put it on top of a candlestick.
Our taste test party was a success! We all loved it!
It was such a fun summer activity!
I do all sorts of DIY projects, crafty things and share ideas for family fun!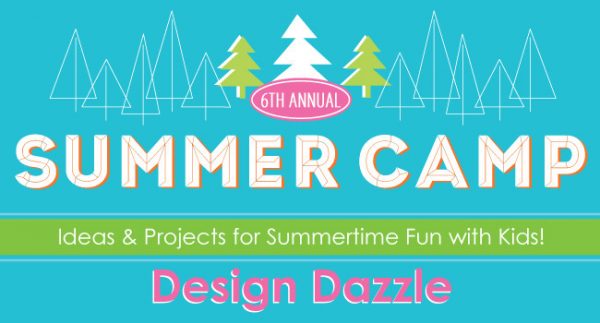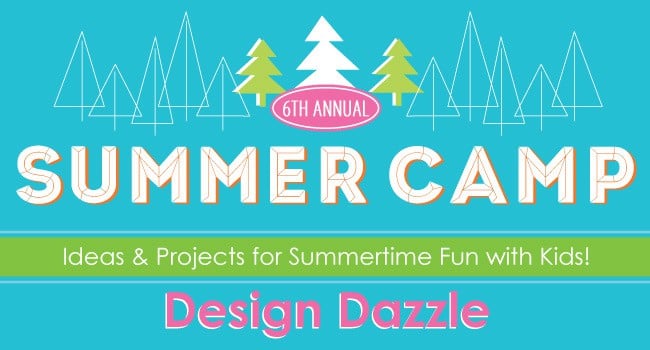 Such a fun and easy party! Thanks for sharing, Candice!
Stay tuned for more summertime fun ideas! Our Kids' Summer Camp Season will last until mid-July. Want to see more? Check out the full collection (including the archives!) of Summer Camp ideas.
Save
Save
Save