This post may contain affiliate links that, at no additional cost to you, I may earn a small commission. Read our Disclosure Policy.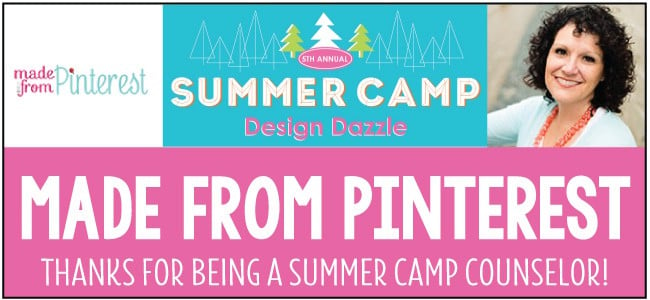 Hello! I'm Tracy one of the three sisters who blog at Made From Pinterest. Debbie, Sherri and I live in three different states and keep in touch by testing one pin at a time.
It took awhile, but summer has finally arrived! The temperatures have been in the triple digits all week. I realized it was time to find a fun outdoor activity that would help keep the kids cool. I found this water gun activity from Allison at  All For The Boys, and decided to expand on the idea by making it into an obstacle course.
I grabbed some string, duct tape, scissors and plastic cups to set it up. I used by husband's drill to put the holes in the cups. It didn't take long before I had the three stages of the obstacle course ready to go.
I put the first stage under a balcony in our backyard.
The second stage lead them from the balcony across the patio to a grassy area in the backyard.
Once they crossed the patio and reached the tree it was time for them to hop in the shallow end of the pool.
 Splashing water from the pool in the cups was considered cheating, they could only use their squirt guns! Treading water and squirting water guns was harder than they thought.
Once they completed the obstacle course, I had them take an another round by going through the course again.
This time they had to squirt the bottom of the cups until they got the them back to the original starting point. If you have a large group of kids, time how long it takes for each of them to complete the course. Then compare everyone's times to see who the winner is.
Enjoy your summer!
Here are three of our most popular posts for you to enjoy!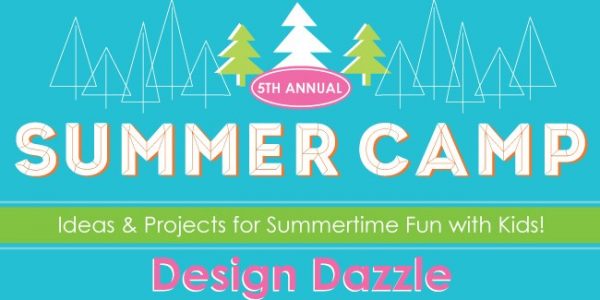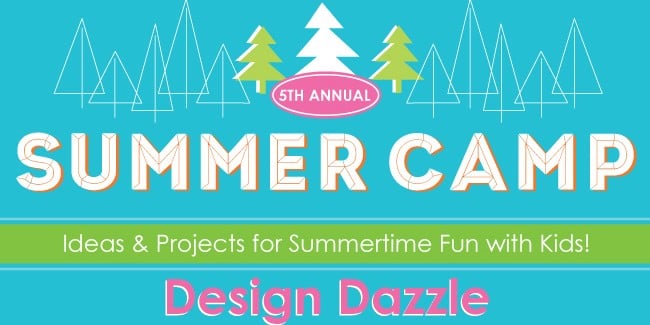 Thanks for sharing, Tracy! I can see kids playing squirt gun water games for hours!
Title:
Squirt Gun Water Races
Mentions:
summer camp, summertime fun, water fun, water games
Keywords:
squirt gun water races
Last Updated:
July 10, 2020