This post may contain affiliate links that, at no additional cost to you, I may earn a small commission. Read our Disclosure Policy.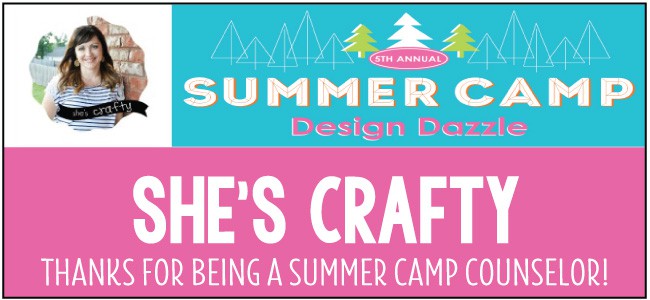 Hi I'm Candice from She's Crafty.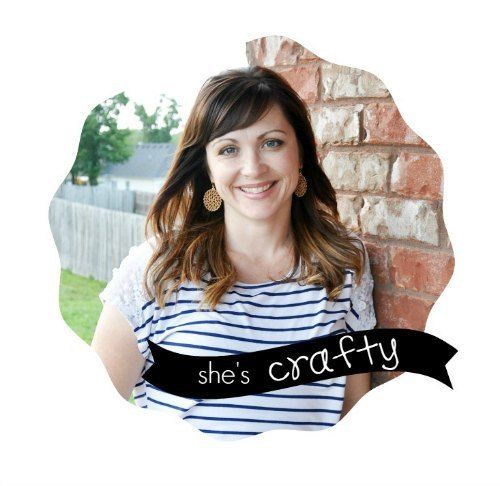 I blog about DIY, gift ideas, kids parties and all things crafty.
Today I'm here at Design Dazzle sharing a planting and crafting (of course) project,
that's a fun thing to do with kids:
Personalized tissue paper flower pots!
Supplies needed tissue paper, cardstock, painters tape,
and white clay pots.
My pots came already painted white but if yours are not,
you will want to paint them white.
I wanted to personalize my pots by covering them with paper.
I knew tissue paper would work very well with mod podge,
but finding tissue paper in the patterns I wanted is next to impossible.
So I made my own.
First, I cut some regular, white tissue paper down to 8.5 x 11 since that's the size that
would go through my printer.
Then I taped it to a piece of cardstock and feed it face down into my printer.
For the soccer design, I purchased digital soccer paper
from here
.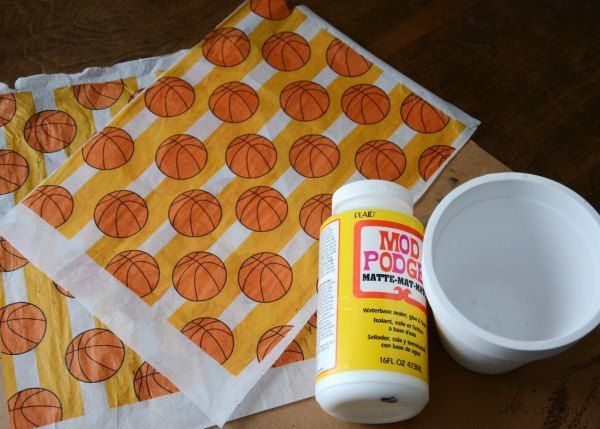 I made the basketball paper.
To glue the tissue to the pot, I brushed mod podge all the way around.
Then I cut the tissue. The first piece was about an inch thick to go around the rim.
Then I used approximately 4 x 6 pieces to cover the bottom of the pot.
Tissue paper is very fragile, so I had to be very careful.
My daughter, who likes to do crafts with me, decoupaged her own pot.
We let them dry upside down on some tall glue bottles.
After the glue was dry, we got to work planting flower seeds.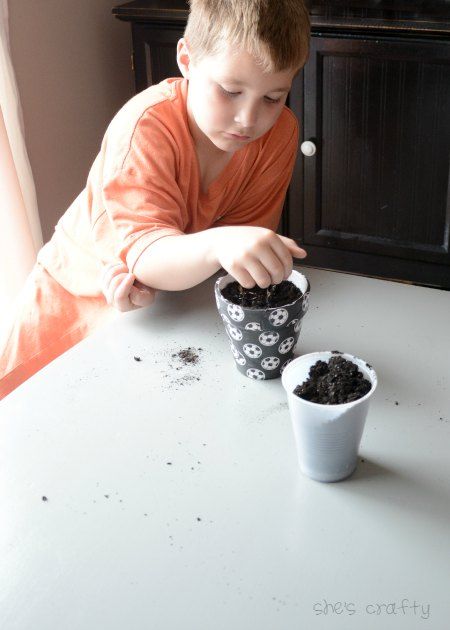 Even my oldest was interested enough to plant some seeds in his pot. Win!!
Now we will water them and watch them grow!
Thanks to Toni at Design Dazzle for having me!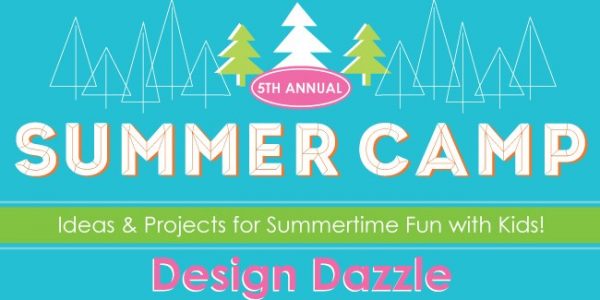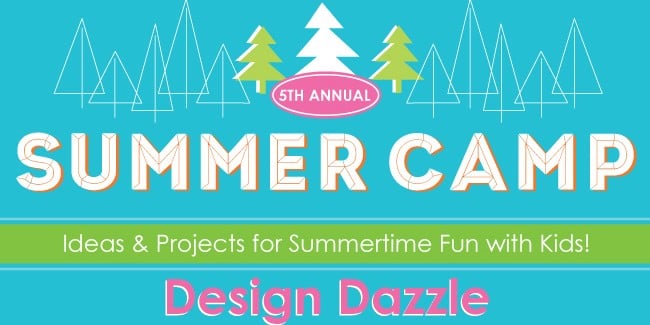 Thanks for sharing, Candice, and for being a part of our 5th Annual Summer Camp Series!
Want to see more summertime fun ideas? Check out the Summer Camp Archives!