This post may contain affiliate links that, at no additional cost to you, I may earn a small commission. Read our Disclosure Policy.
Hi I'm Kimbo from A girl and a glue gun! I have a super easy and fun kids craft for you today to bust those summer boredom blues! Penny spinners! AND you should have most of the supplies laying around the house!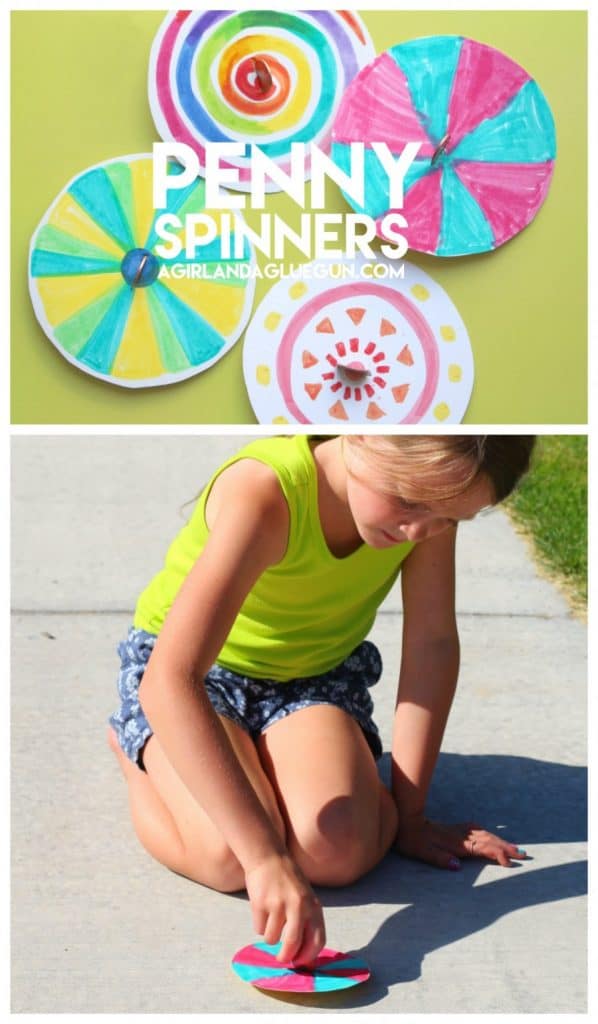 Here are the supplies!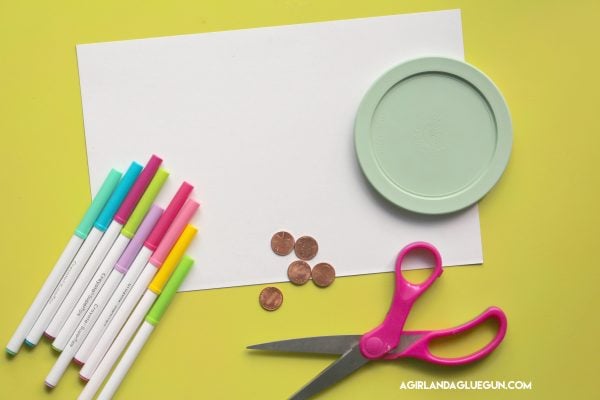 cardboard/posterboard
scissors
coloring supplies
penny
I used a lid to trace..but anything round would work! (about 5 inches wide!) I made a video to show you how fun and easy they are!
If you can't watch the movie I will give you a basic rundown–trace a circle and cut out (make sure to use safety with scissors!) Then decorate! It's so fun to see what the colors look like when they are spinning around!
Add a little slit and slip in the penny (it needs to be nice and tight!)
and spin!!! and spin and spin and spin!
Thanks for having me Design Dazzle! If you are looking for more amazing projects to keep the kids busy make sure to check me out HERE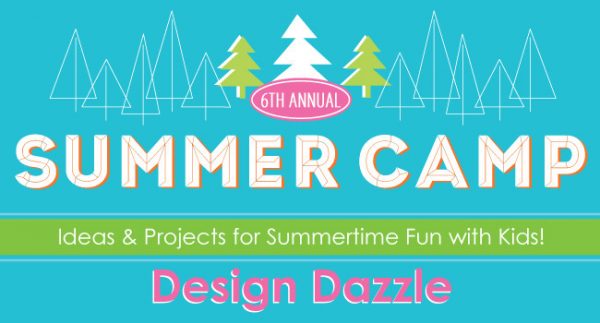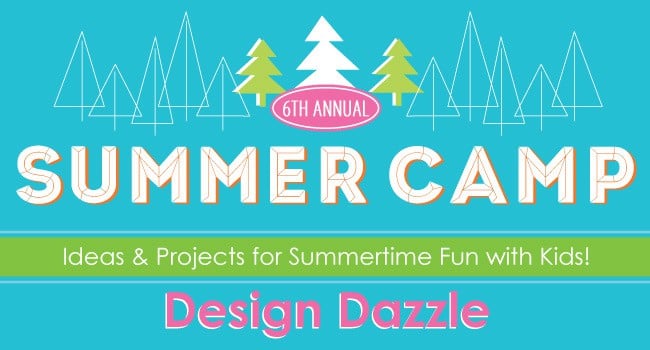 Kimbo – what a fun idea! These penny spinners would be a PERFECT rainy day activity.
Stay tuned for more summertime fun ideas! Our Kids' Summer Camp Season will last until mid-July. Want to see more? Check out the full collection (including the archives!) of Summer Camp ideas.
Save