This post may contain affiliate links that, at no additional cost to you, I may earn a small commission. Read our Disclosure Policy.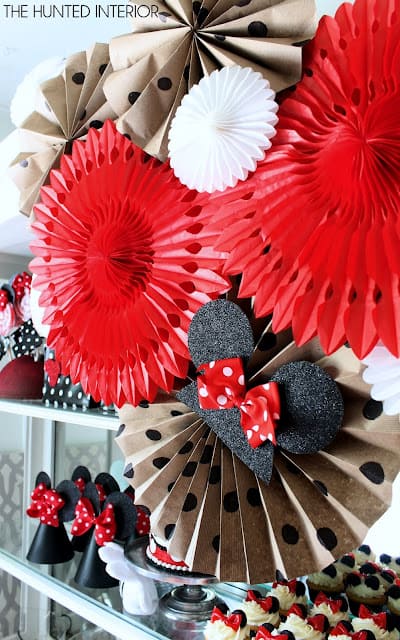 As Mickey would say, "Oh, boy!" This is one cute Minnie Mouse Birthday Party! Kristin Jackson of The Hunted Interior put together this delightful spread for her little one. She says, "Not wanting to go the standard store bought route (nothing wrong with that) I went polka dot crazy & created a fun themed birthday with some character (& characters)."
Guests received a sparkly invite in their inbox instead of their mailbox.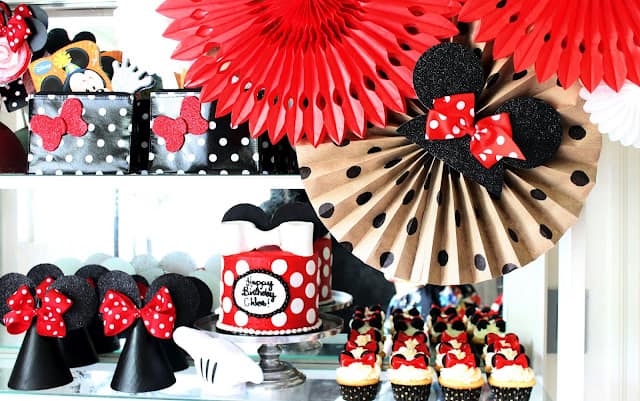 Store-bought pinwheels were mixed with homemade pinwheels made from long sheets of wrapping paper. Keeping with the Minnie Mouse/Mickey Mouse Clubhouse theme, the menu consisted of:
Hot Diggity Dogs
Oh Toodle's Noodles (Pasta Salad)
Popcorny Popcorn
Banana Puddin'
Minnie Moo Muffins (Cupcakes)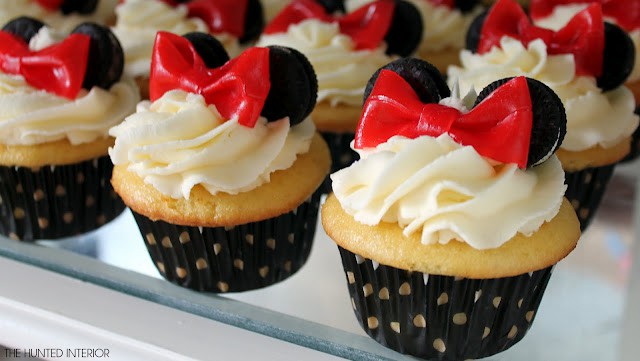 So cute! 2 mini Oreos for the ears with Fruit By the Foot tied in a bow and Viola! Mousified cupcakes!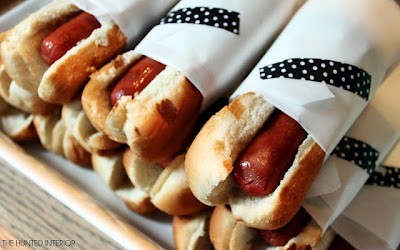 Hot Diggity Dogs wrapped in parchment paper decorated with washi tape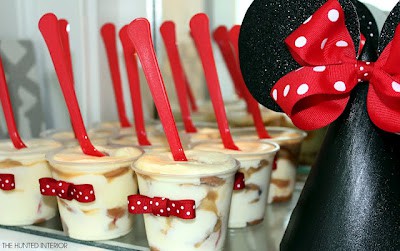 Personal servings of banana pudding
Apparently that's what Mickey & the gang say when they get their picture taken. Who knew?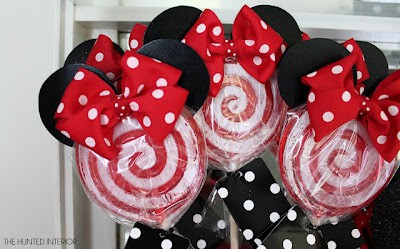 Cute lollipops with character
The birthday girl's present, a 
Minnie Mobile! Kristin says, "She calls it her 'Minnie Bow-bile' —My mom & her friend made it from a yard sale Cozy Coupe. It was spray painted, polka dotted & adorned with… of course… EARS!"