This post may contain affiliate links that, at no additional cost to you, I may earn a small commission. Read our Disclosure Policy.
Are you looking for some Harry Potter themed bedroom ideas for your kids?
You've come to the right page!
We have collected some of the best and most exciting ideas that will make you feel you're a great wizard of Hogwarts!
Check them out!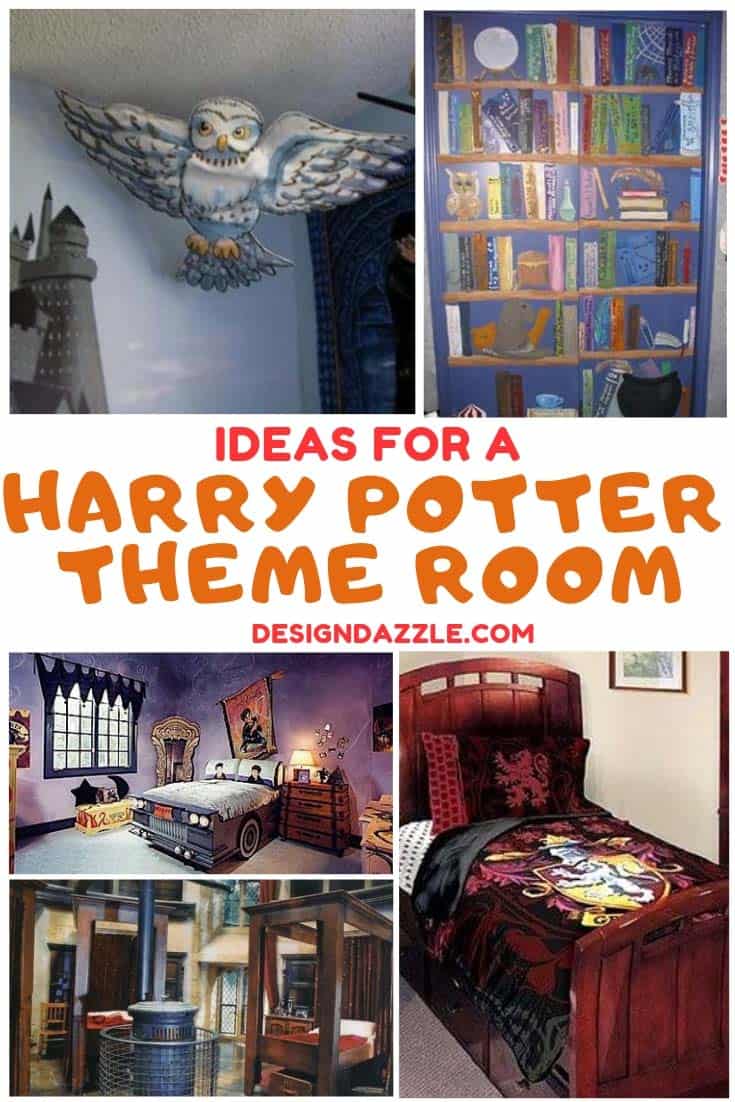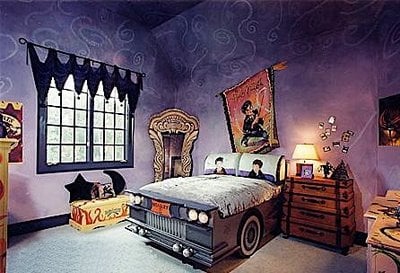 Such a cool Harry Potter bedroom! Things I love about this room-
purple walls
suitcase dresser
the bed, the bed!!
the pillows on the bed!
mirror of Erised in the corner
simple pennant valance
Such an easy way to add a Harry Potter feel to a room with removable vinyl decals.
Even though the decals are no longer available to purchase, I wanted to share the idea. Image from here.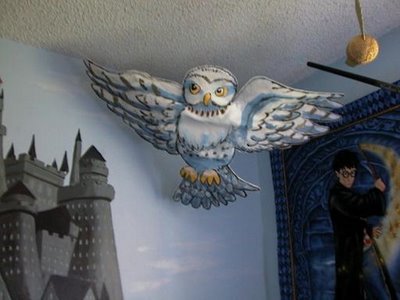 I'm loving Hedwig flying in the air. Image from
here.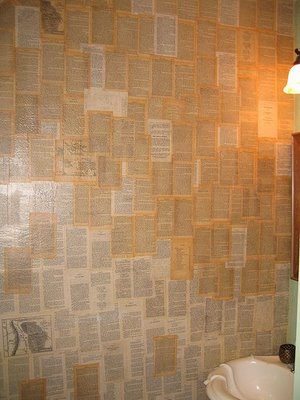 Great way to recycle pages in a book and also create a Harry Potter feel.
DIY instructions and image from here.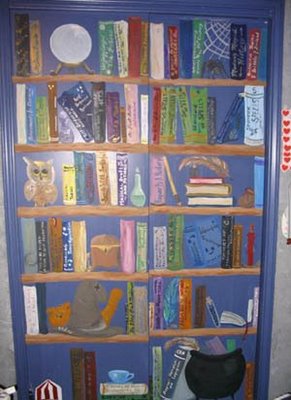 Harry Potter bookcases painted on the closet door – clever! Image from here.
A frame was painted around the mirror to mimic the Mirror of Erised.
The mirror frame was spray painted gold to match the gold frame surround. Image from here.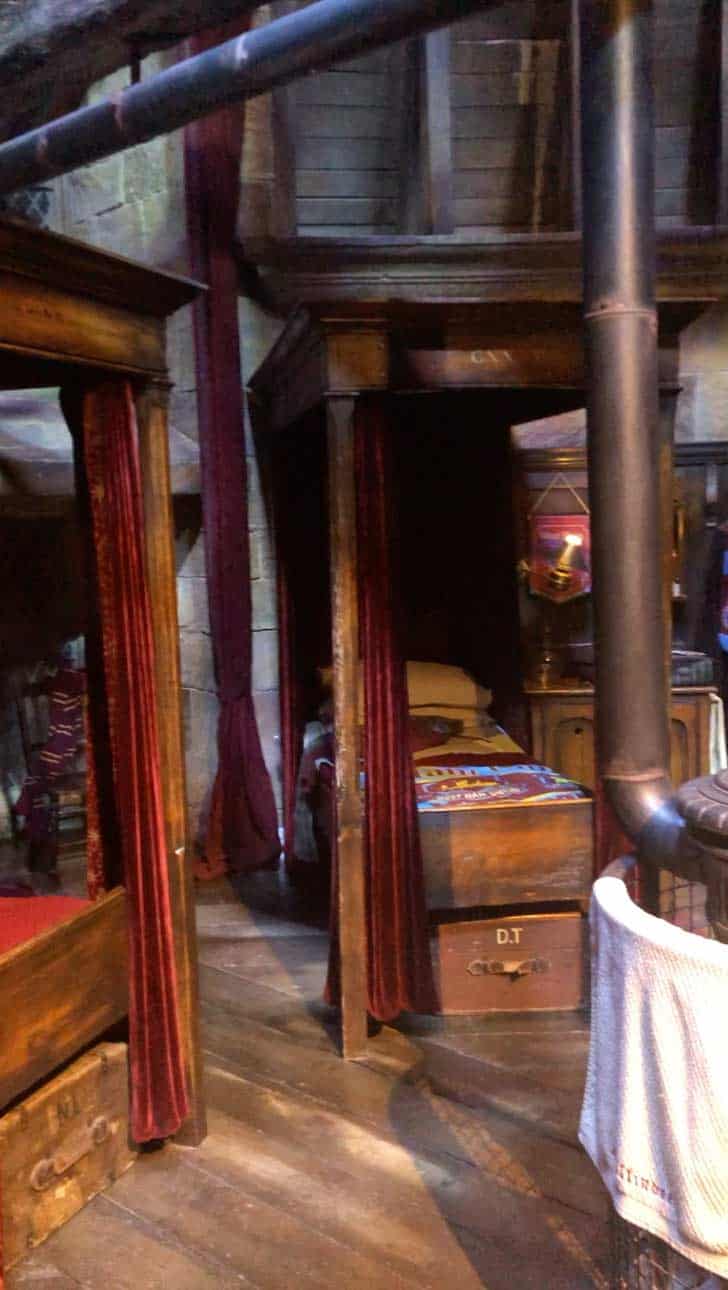 Harry's dormitory room from the movie.
Image from
here.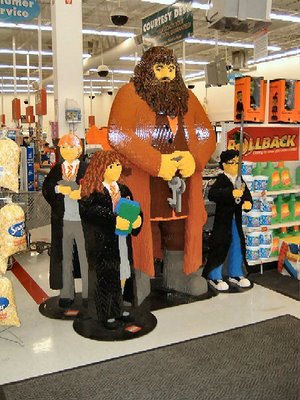 How about adding a full size lego creation:) Image from here.
This comforter is only 19.99 while supplies last!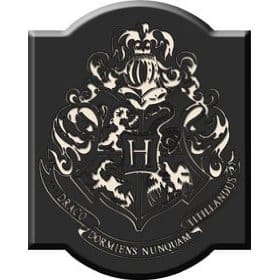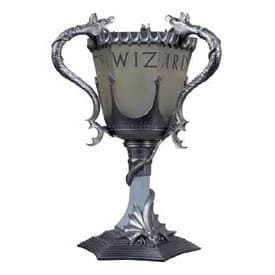 Harry Potter NECA TriWizard Cup Lamp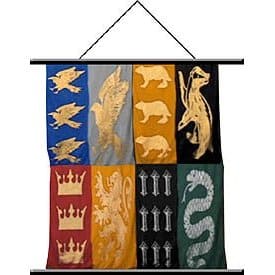 Harry Potter: House of Hogwarts Wall Scroll 22″ x 32″
What to do with the space under the stairs?
Make it into a Harry Potter Cupboard!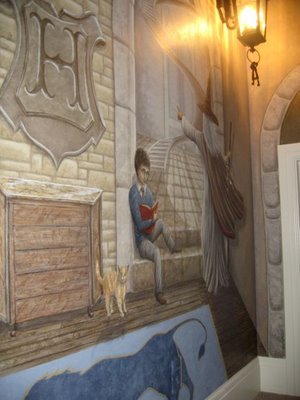 While visiting my cousins family, I was fortunate enough to be taken to their friend Kamile Stewart's home for a tour.
Kamile created this room under her stairwell as a little hangout for the kids.
She hired a muralist to paint the mural scenes. It was hard to get photos of the whole "room", but you get the idea.
Thanks to Kamile for sharing her beautiful home and her creativity.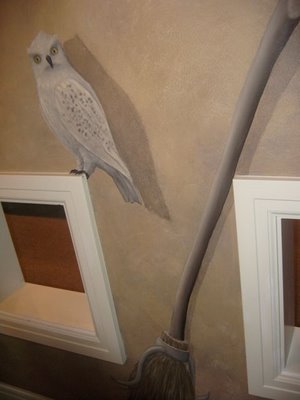 Love the keys hanging from the light fixture….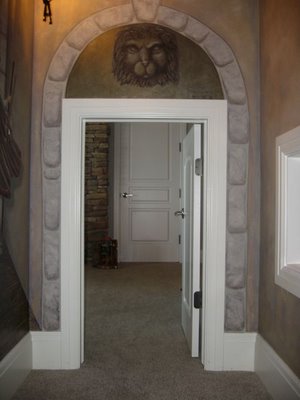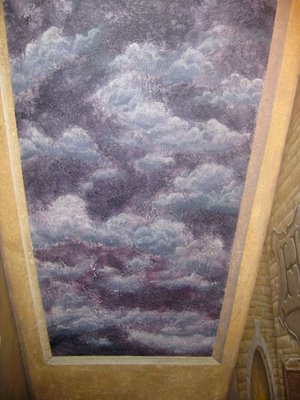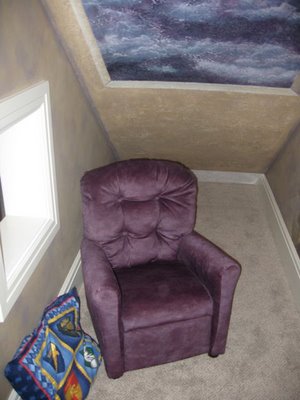 Fun hangout….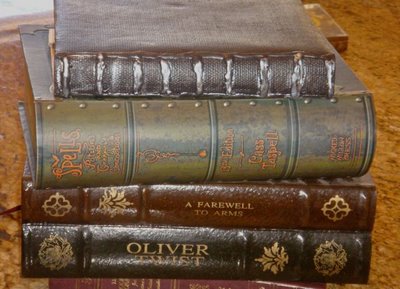 Make a book look "antique" – click here for instructions. Check back for our 2nd Harry Potter Birthday Party Post – coming soon!
UPDATE: Harry Potter Activities including designs for a Muggle or Harry Potter t-shirt and a yummy Butter Beer Recipe. Here is a FREE downloadable Butter Beer label
If you're looking for other amazing bedroom ideas for your kids, check out these super cool superhero themed rooms or these exciting Star Wars bedroom ideas!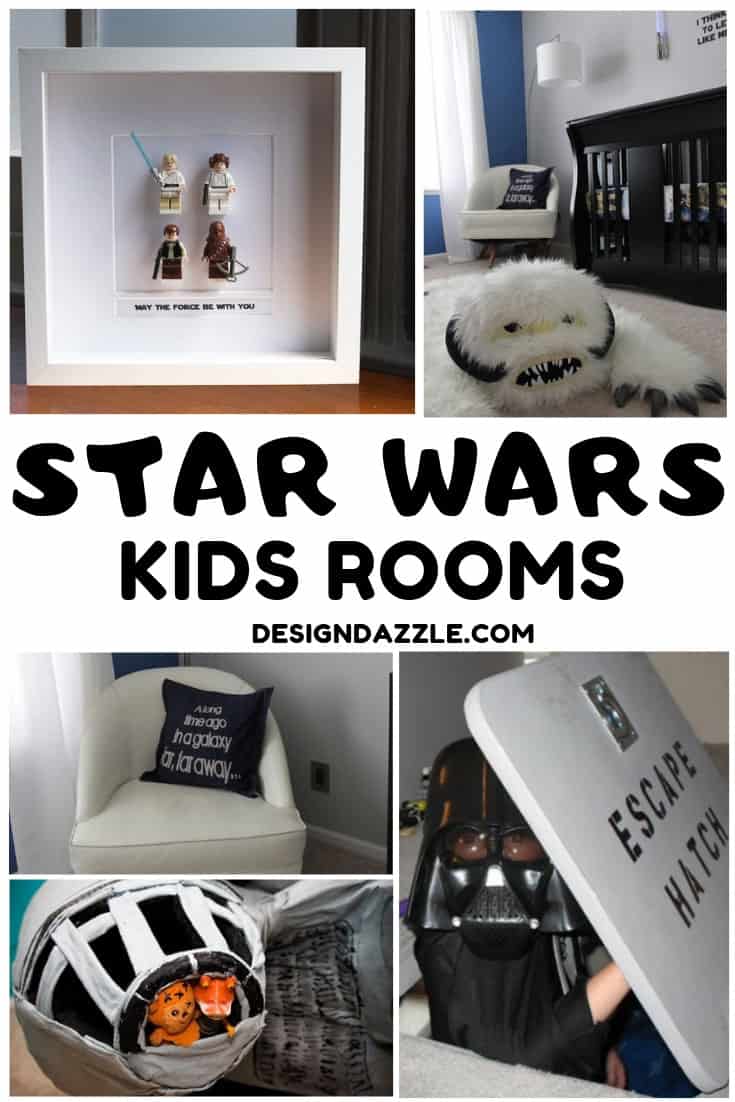 Save