September is National Preparedness Month! This is a great reminder to prepare for emergencies and disasters for where we live, attend school and work.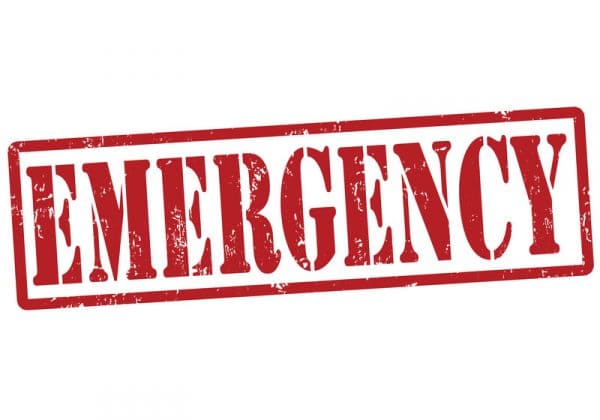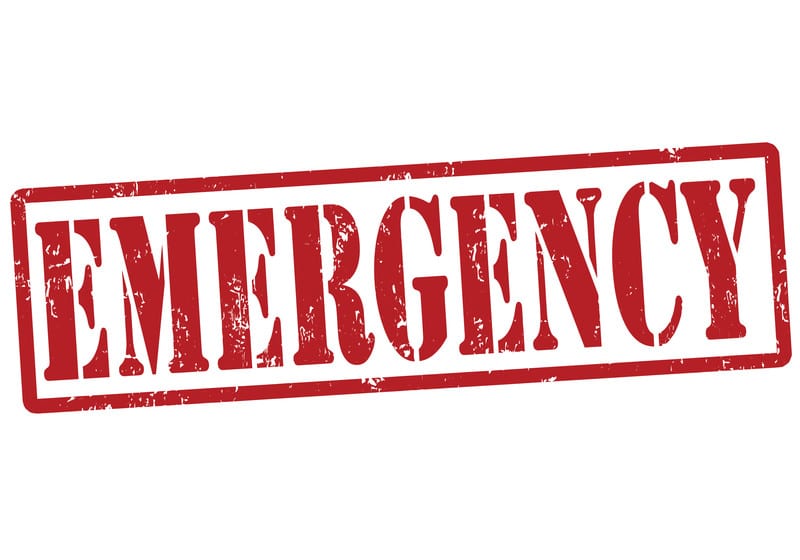 For my family, we have many different types of insurances – car insurance, life insurance, health and home. It's important for our family to be prepared in case of an emergency. Of course, you never plan on having a fire happen or an unexpected death – at least we are covered in case something bad does happen. But are you prepared with food, water and essential emergency supplies? Having these essential items is like having emergency insurance. When a disaster happens, will you be ready?
I'm sharing 15 Essential Items For Emergency Preparedness:
Solar panel flashlight with USB port
This is one of my favorite preparedness purchases. I keep this in a spot where I can easily access it if needed. Having a power source for a cellphone or tablet is imperative during emergencies. It has a built-in solar panel, USB charging cable, and hand-crank for light anywhere. So if you need it to be charged and it's a rainy day, the hand-crank will work to charge it.It does come with a mini cord to plug into a cellphone. Make sure if you order one, you have the correct cords that will plug-in your devices.

You will love this inflatable solar light. It folds up to a little tiny package smaller than a wallet.
It is so lightweight and easy to store in any small spot. Also, the solar light is waterproof, provides 16 hours of light on one charge and has 32 hours of emergency flash setting makes this a must have! I took this camping and it was awesome! Since it's so lightweight hanging it in the center of the tent worked great!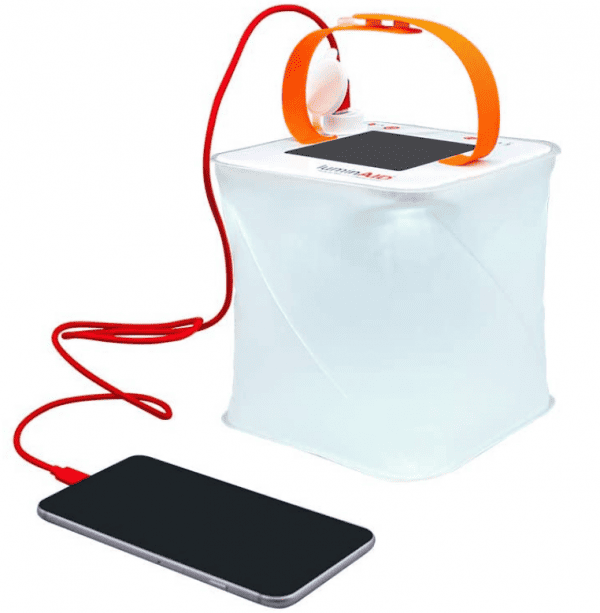 I purchased several of these phone charger lanterns for my kids/spouses for Christmas! It's similar to the inflatable solar light (same company) as shown above but it includes a USB for charging your phone. Well made and very lightweight. How necessary is it to have a phone charger that is solar powered for emergencies? Yes, it is!! By the way, my kids loved getting these in their Santa Sacks for Christmas.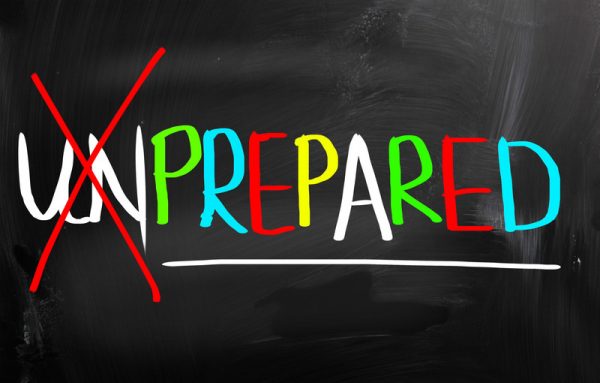 This 5 gallon water storage container is perfect if you need to leave your house quickly. We all know that water is necessary for survival
. It only take 3 days to perish from lack of water. It's a scary thought but just be prepared with water storage.
I have several of these 55 gallon water barrels. These can be stored inside your home or even outside with a cover over them. I have an entire post dedicated to emergency water storage make sure to read the important details of how to store water and how to pump it out of the barrel. If you are located in Utah, Industrial Container sells the 55 barrels for cheap $42 (as of this writing) or $35 for 10 or more. Get a group together and purchase them in bulk for great savings. I have never seen them this inexpensive in stores or online.
Everyone needs a personal LifeStraw water filter. As of now, it's under $15. The award-winning LifeStraw has been used by millions around the globe since 2005. Removes minimum 99.9999% of waterborne bacteria and waterborne protozoan parasites. This personal water filter – filters to an amazing 0.2 micron and up to 1000 liters of contaminated water WITHOUT iodine, chlorine, or other chemicals.
Quick prep just-add water meals
Let's not forget food! I don't know about you but when my kids came home from school they were STARVING. I would hate to think if I didn't have any food for them in emergency situations what would happen. In an emergency, it could be weeks before things get back to normal – make sure you have food stored away.
Just add water to the pouch and you're good to go in less than 10 minutes, with no cleanup!

Twenty-Nine Servings

30 Year Taste Guarantee
Fortified food bars with non-thirst provoking and long-shelf life is what too look for when ordering food bars. Perfect to keep in 72-hour kits so you don't need to rotate frequently due to the expiration date. These have a 5-year shelf life.

Essential Items For Emergency Preparedness:
It's a subject that most people don't think about – sanitation and restroom facilities. If there is a major disaster lots of times plumbing/pipes break there is no water so then there is no flushing toilets. For under $18 this an import part of essential items to have on hand. I purchased this portable toilet but haven't had to use it yet ; ) It seems very sturdy with a snug lid. Save the plastic grocery store bags you get when bringing home your purchases. I fold these up and place them inside the portable toilet to store them. These can be used to place as a liner and simply remove the liner when "done".
I live where there are heavy winters. My body doesn't do well in the cold let alone freezing weather. This littler heater works with small propane bottles. It has an automatic low oxygen shutoff system and is safe to use indoors. There is an accidental tip-over safety shutoff. Heats up to 400 square feet. It wouldn't take long for my body to shut down with no heat. Check with local codes about storing fuel but you will need propane to make this work. Here are some small propane bottles but if you can go to a local wal-mart or home depot for small propane bottles – they will be much cheaper.

Fire starter has a 30 year shelf life.
It burns in snow, rain, on wet wood, can handle up to 30 mph winds, and is safe to use in your home fireplace. A handful works if you need a small fire just to boil water. They also sell small individual packs great for a backpack.

Emergency thermal blankets are very small and lightweight. The disposable blankets retain and reflect 90% of body heat. Theses little thermal blankets should be in every home, car, workplace, first-aid kit and backpack. I have these in our various family cars in the glove box.
Every family member should have a 72-hour kit or enough individual supplies in one kit for everyone. Kids can have a smaller kit.
Portable SOLAR mini table fan and lamp
This little fan and solar lamp is especially important for those who need to be cooled down and can't take the heat. Elderly and babies are more susceptible to heat. It's not an air conditioner but it certainly can help circulate air. I sat outside in the 85 degree weather and used this fan on my face. It worked great! It's a very small unit (approx 11 inches tall) but it cooled me down and also has a lamp. For under $20 I think it's a good thing to have.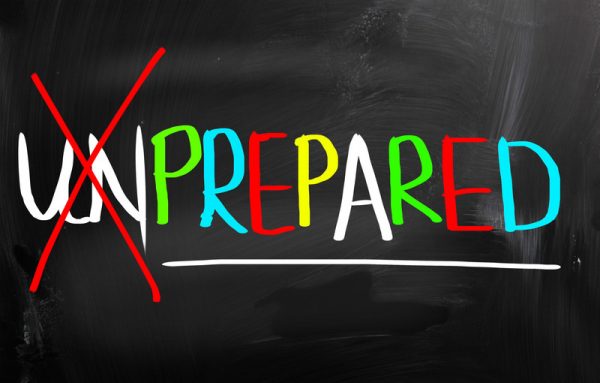 I hope this post helps encourage you to get PREPARED for you and your family.


Save
Save
Save
Save
Save
Save
Save