This post may contain affiliate links that, at no additional cost to you, I may earn a small commission. Read our Disclosure Policy.
I have been planning on getting a solar generator for many years. It's a must-have for any homeowner (or renter). It's not a question of if- but when the power goes out, you'll be glad you have one! A solar generator adds peace of mind with all the power outages and natural disasters that have been happening. Solar generators are not just for emergencies. They can also be used for electricity while camping, at the beach, tail gating, etc.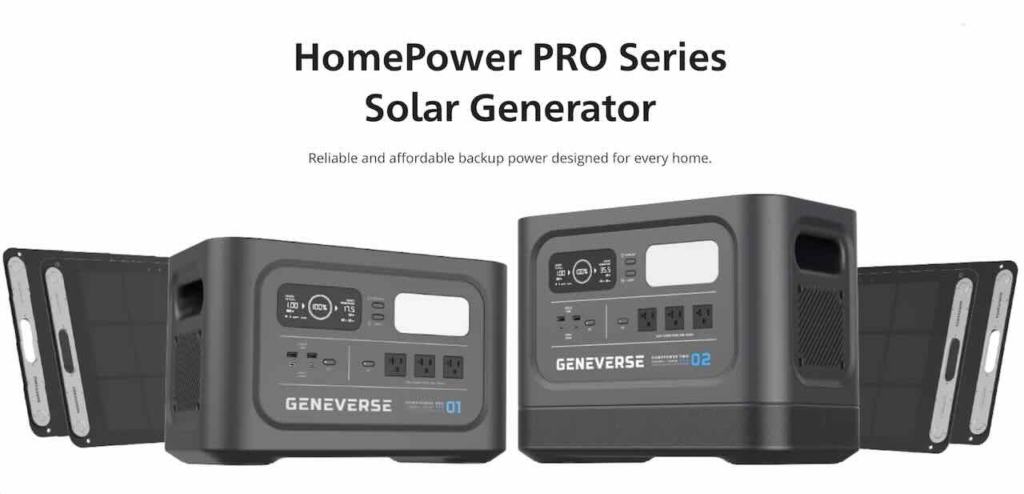 We are very excited to use the Geneverse home solar generator system. It is a vital component of our home preparedness model.
Advantages of having a solar generator:
works great for emergencies and natural disasters
no noise – quiet
generator can be used to power most appliances
free fuel from the sun – renewable energy source – no gas needed
no fumes or pollution
sun to recharge or plug into an outlet in your car
power medical devices
ability to charge cell phones for contact with family/friends
portable
great backup for electrical failures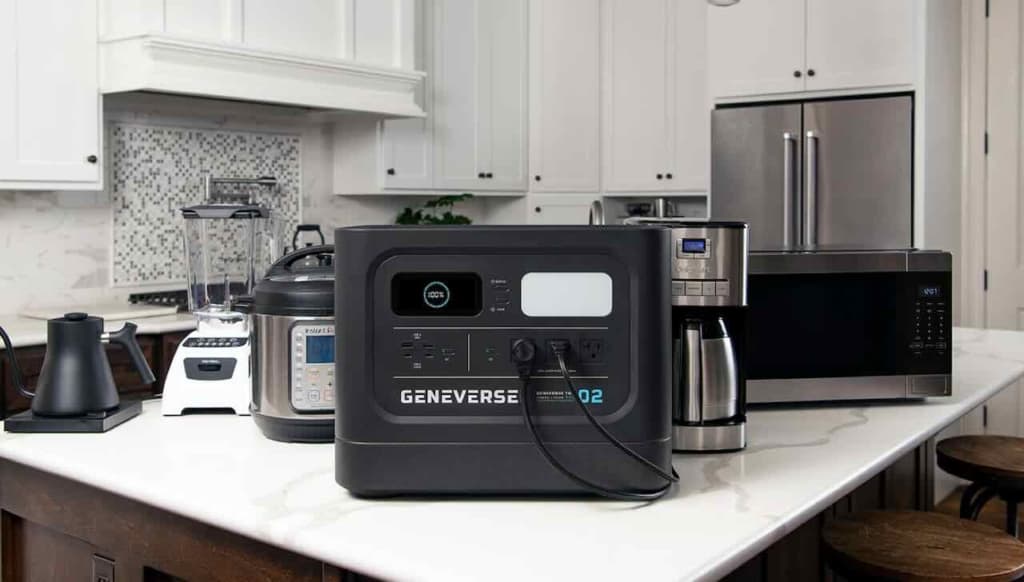 What Solar package we chose and why:
We selected the Geneverse solar package that includes Seven (7) components; (2) Homepower Two Pros, (1) Homepower One Pro and (4) Solar power Two solar panels. We chose this package, to power our refrigerators and freezers, in the event of a short-term or long-term disruption.
We will be able to power all our smaller devices including, laptops, cell phones, emergency induction cooktop, and many other small/ medium-sized appliances. I've partnered with Geneverse and am in love with their solar generator systems and all the fabulousness! All opinions are my own.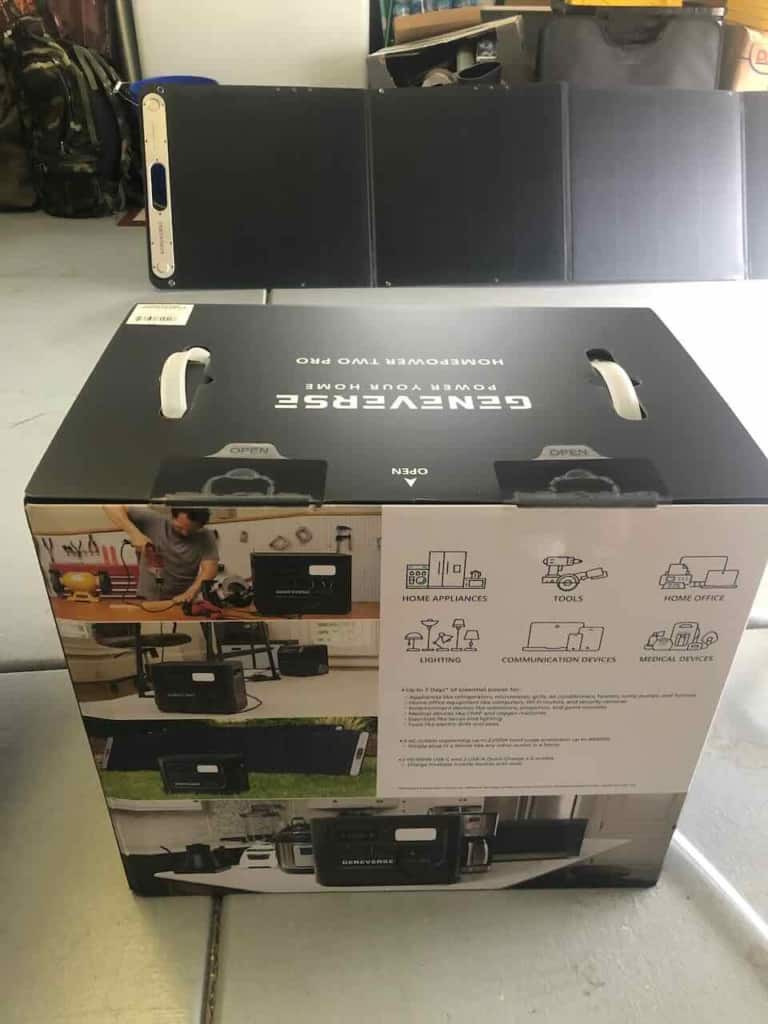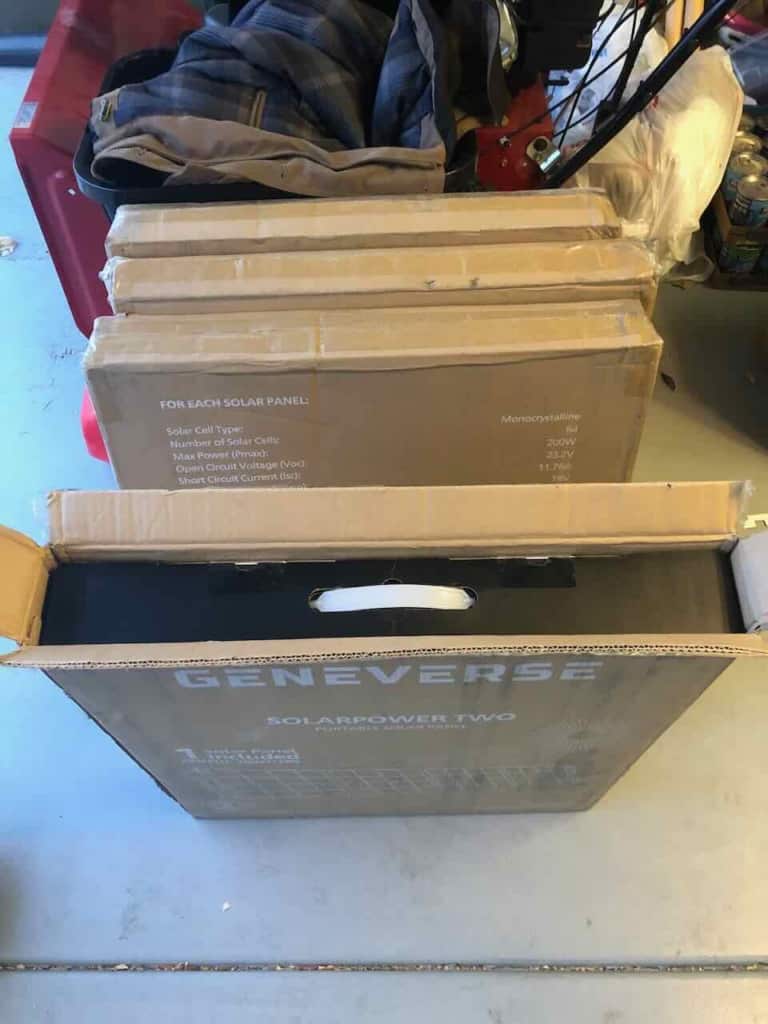 Final impression of the product and packaging:
Exceptional! The generators and solar panels appear rugged, sturdy, intuitive, and simple. They have throughly thought out the packaging and design.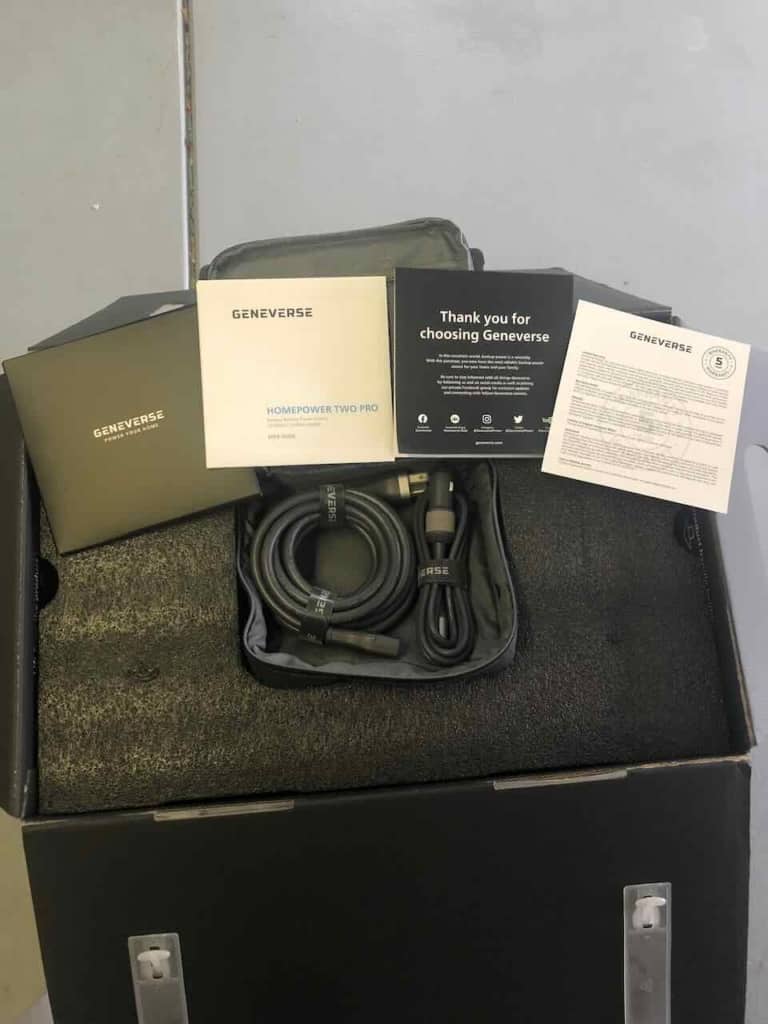 The plastic handles on the top of the generator box are strong and easily support the weight of the generator. Then a foam insert protects the generator while in the box. On top of the insert is the canvas pouch that includes: two charging cables , paperwork and instructions.
Again, the instructions match the simplicity of the generator. Charging via wall plug in, solar panels and car outlet with charging time estimates included.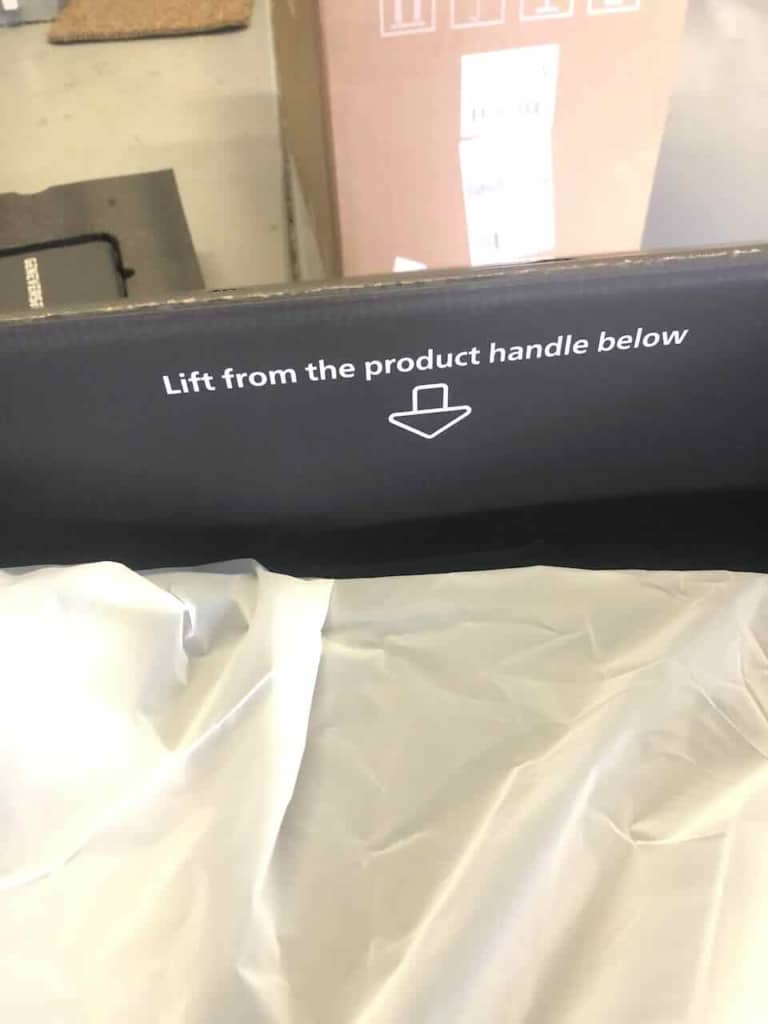 Next, removing the generator from the box is a snap. Integrated molded side handles that allow easy lifting out of the box. Great Design! Again, a very sturdy plastic handle allows easy removal from the box.
A canvas cover protects the solar panels. The highlight of the panel design is the integrated carrying handle. Also the panels have four sections that fold to one panel size. Which create an ease of carrying and mobility.
There is a zipper compartment located at the inside panel of the carrying case. Also inside is paperwork and the cable to connect the panel to the generator. The cable connection is intuitive and takes just a second to connect.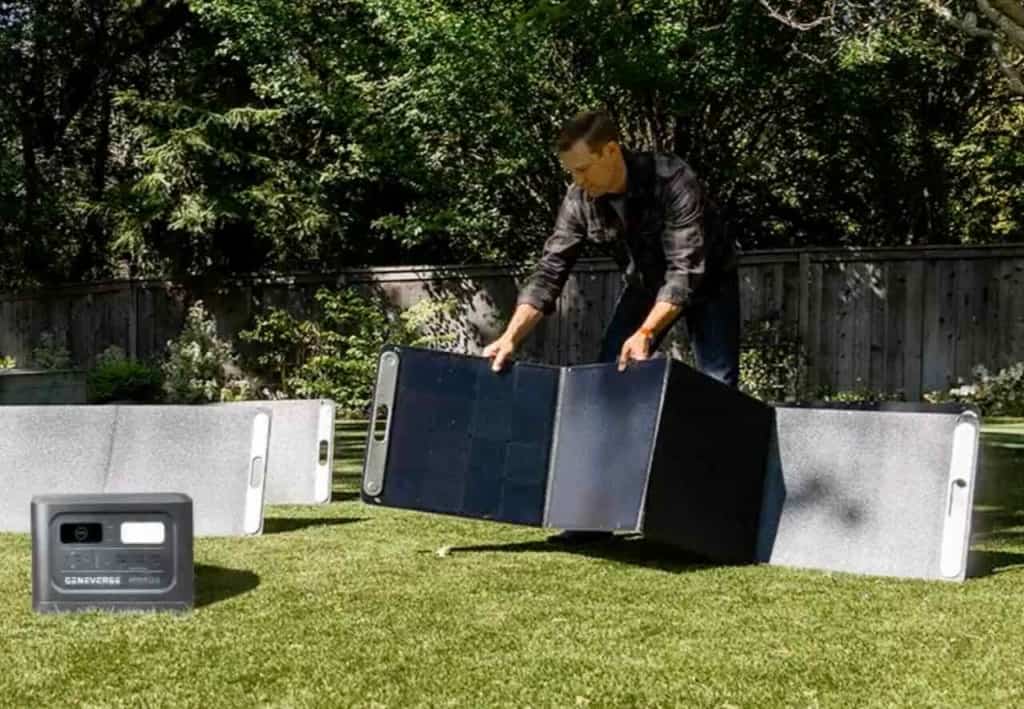 The panels unfold in seconds and are ready to go in just a moment.
Finally, I have to say, hats off to Geneverse for their well-thought-out design and execution. Thank you Geneverse for partnering with me on this system. I can't wait to charge the system and test our appliances!
Hours have been spent reviewing various companies and products. Geneverse has sold me with their quality product and the great reviews. Currently all of our appliances are in storage. So additionally, I will be doing a detailed follow-up post on using the Geneverse solar generator, once we move into our new home.
Prepare for any emergency or loss of power with Generark's Emergency Preparedness Sale – Save up to $1,000 and Free Shipping!
Check out or Emergency Preparedness Gift Guide. Great ideas in all price ranges.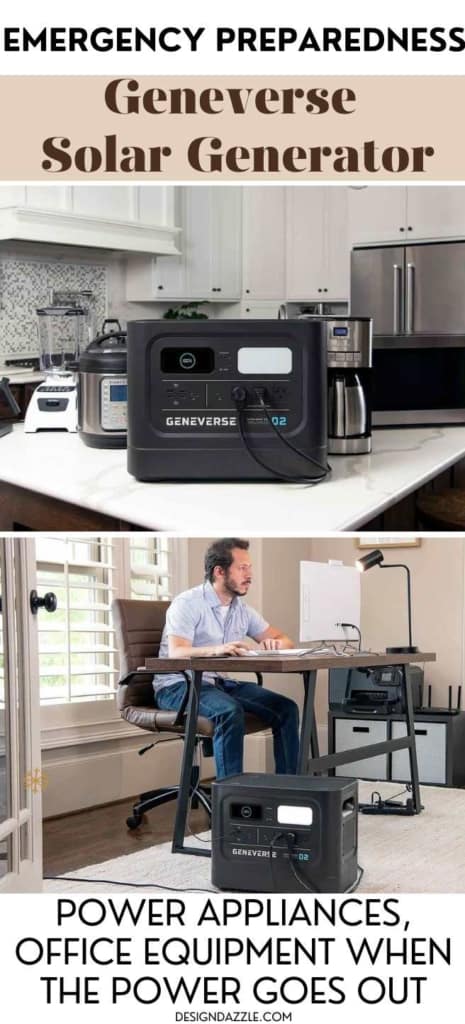 Title:
Be Prepared With a Solar Generator!
Last Updated:
January 4, 2023