This post may contain affiliate links that, at no additional cost to you, I may earn a small commission. Read our Disclosure Policy.
How to make the easiest NO TOOLS needed DIY bathtub tray! Do you enjoy some precious moments relaxing in the tub? I sure do and I enjoy taking time to self care! Fill your tub with warm water, bath salts or bubble bath, pour yourself a favorite drink, and light some candles for major relaxation. A book is always a favorite with me in the bath! The bathtub tray helps keep the book dry.
Use a bathtub tray for ease of use. So everything is within reach right in front of you which is fabulous. It's all at your fingertips without ever having to leave the warm water.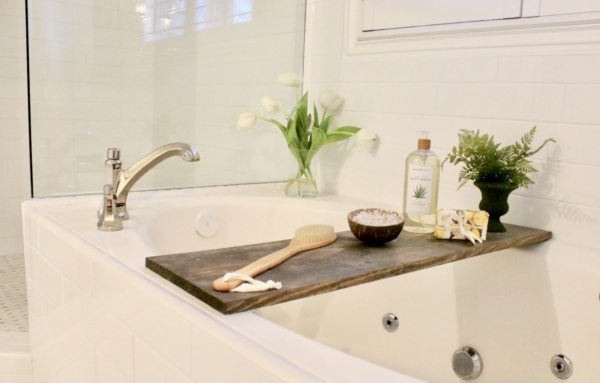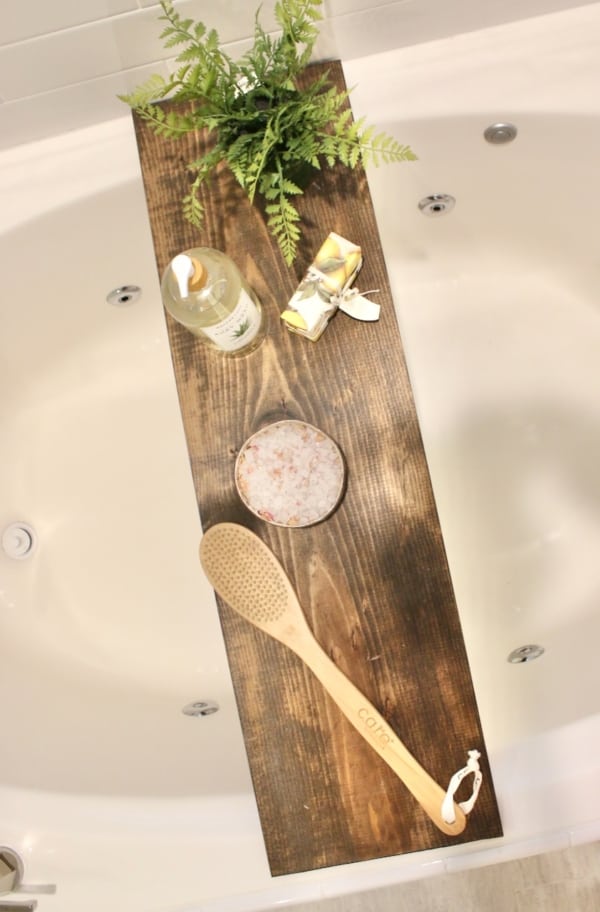 How did I make this bathtub tray with no tools?

Measure the width of your tub of where you would place the tub tray. Make sure to measure across the tub where the outside edge of the tub would support the tray. Don't make it too wide or too short. Then it could hang way off the edge of your tub or possible not be wide enough for the tub edges to support the tray.
Visit a big box hardware store that does free cutting of wood. Home Depot and Lowes both will cut wood for you at no charge (unless you need a bunch cut).
We purchased pine 12 inches wide and 1 inch thick. A Home Depot employee cut it down for us using our measurements.
Using sand paper sand the board real well. Make sure to sand the corners and the end. I used sand paper and stain that I already had on hand. Two types of sandpaper was used – one more heavy-duty grit to get rid of the real rough spots and one finer sandpaper for the last couple of runs over the board.
Use a damp cloth to wipe off ALL the sawdust. Let board dry.
Stain the wood (read the instructions on the can) and let dry.
That's it! Super easy – no tools needed. Plus it makes such a difference across a tub.
To make it a little bit fancy add two handles one on each end on TOP of the board. You would need a drill for that step. I decided not to do this step.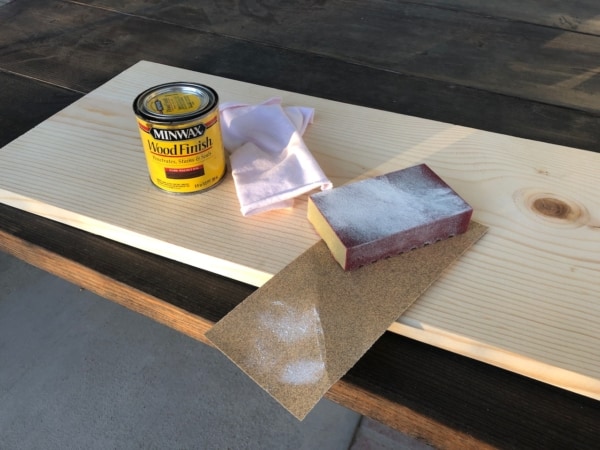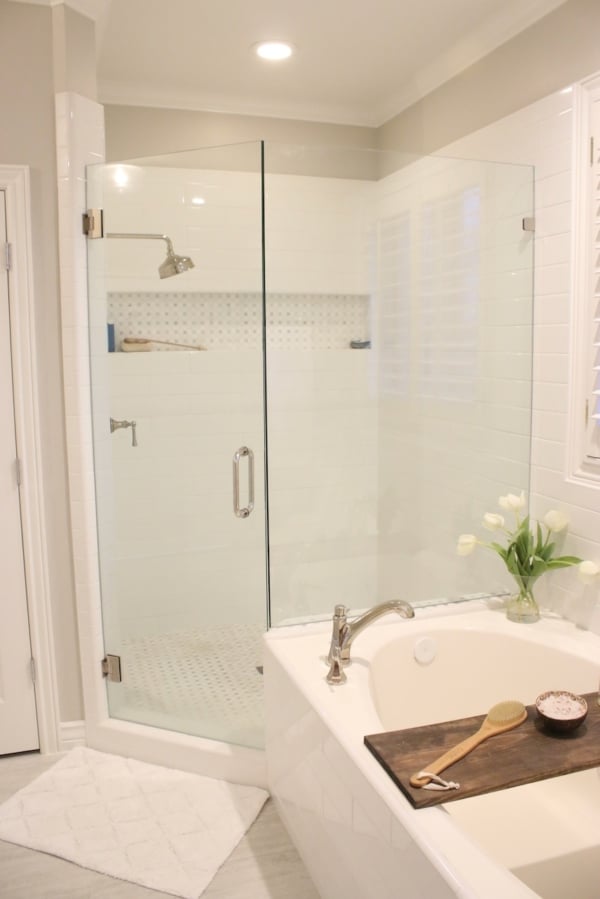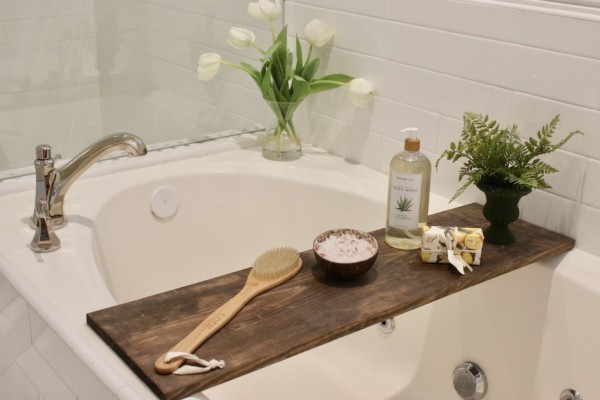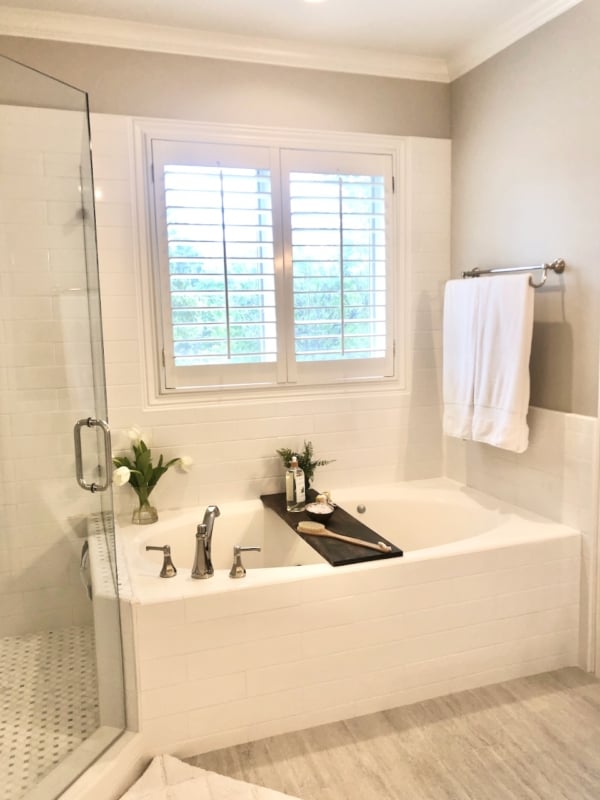 These DIY bathtub trays would make great gifts. You could personalize them with quotes, decals or paint. So many different ways to make them look fantastic!