This post may contain affiliate links that, at no additional cost to you, I may earn a small commission. Read our Disclosure Policy.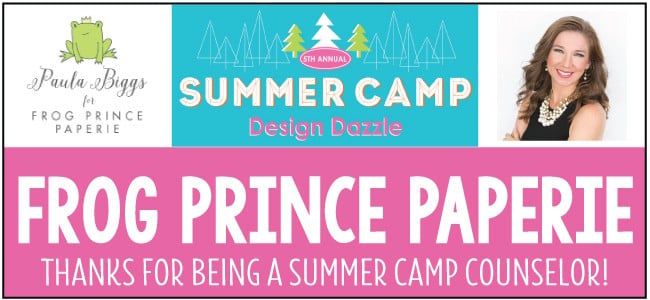 So happy to be back for another season of Design Dazzle's Summer Camp! It's fun this time of year to get the chance to come up with something the kids are going to go crazy for (and keep them busy for a bit.)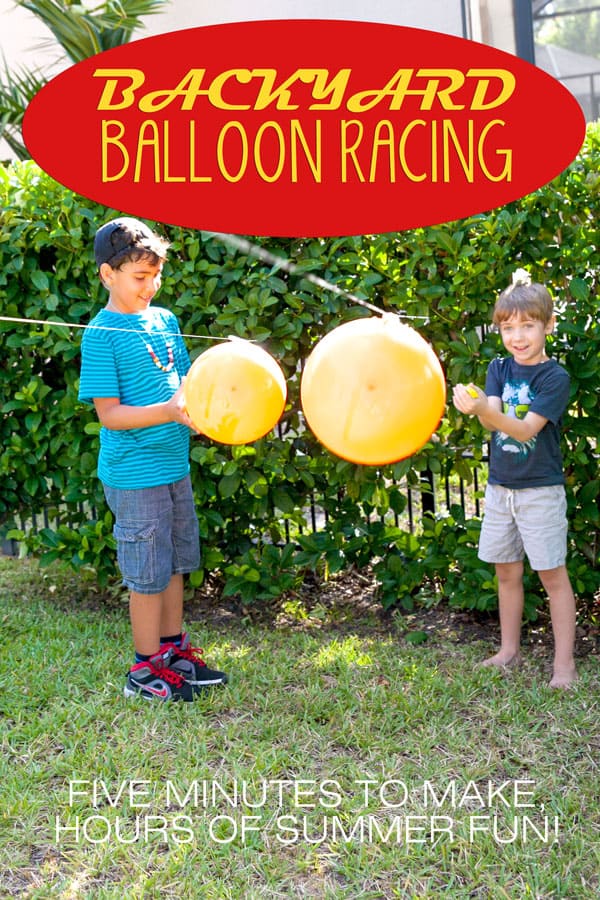 My kids are a little bit older than the the first time I did Summer Camp for Toni, so I'm more in tune with that older kid need for excitement with their campy activities. This year, we trudged out to the backyard to have a few balloon rocket races for summer camp, and the beautiful thing was that we made these rockets from stuff we had hanging out at the house.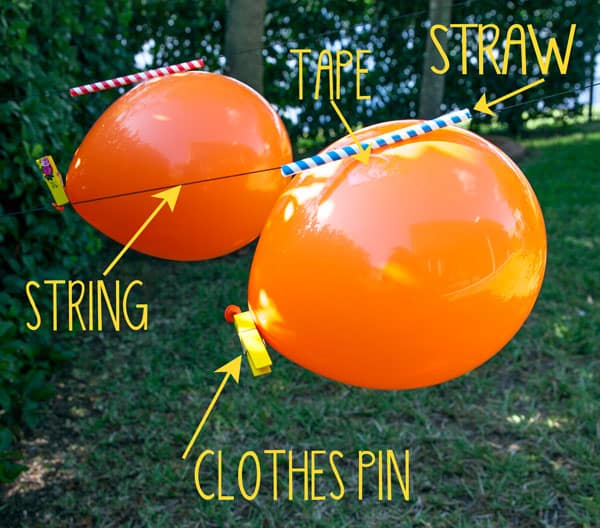 Materials:
String or Yarn
Straws
Packing Tape
Balloons
Clothespin
Two enthusiastic race fans
Thread one straw onto your string. Take your string and find two points in your yard (or house if nothing breakable is in the way) that the string can be tied to and fasten them so the line is tight. The straw should be able to slide back and forth on the string pretty easily. Tie a second string with straw beside the first so you can race the balloons when you're ready.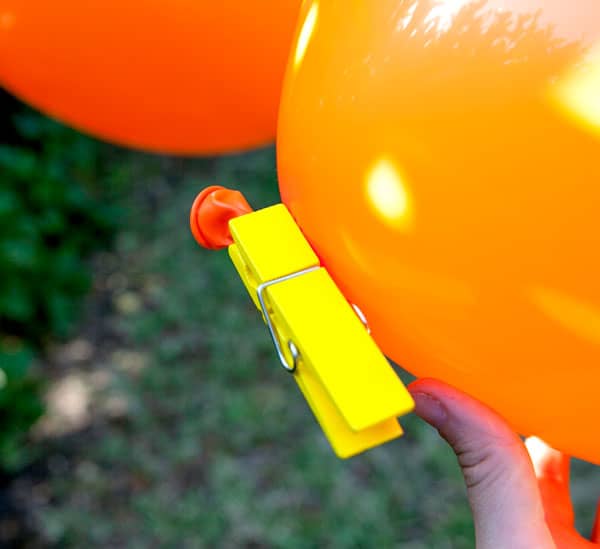 Blow up your balloon, twist the end and hold closed with a clothespin.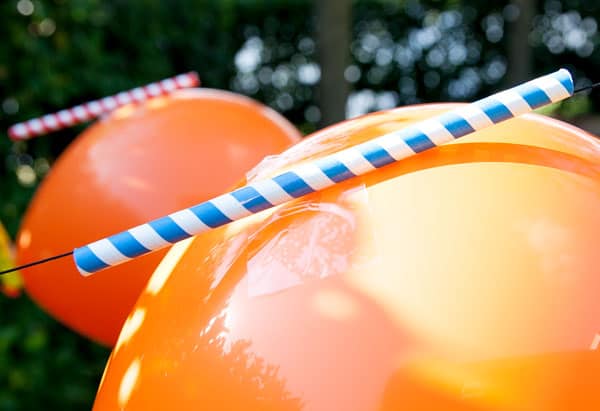 Carefully hold the balloon against the straw and tape the balloon to the straw.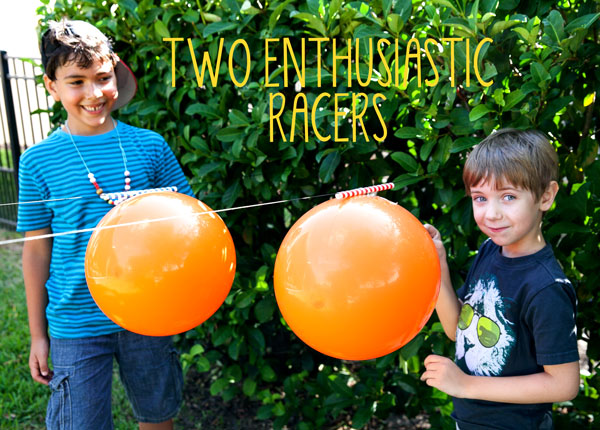 Place your enthusiastic race fans beside the balloons. Countdown to blast-off, remove the clothespins and watch the balloons rocket across the yard along the string line.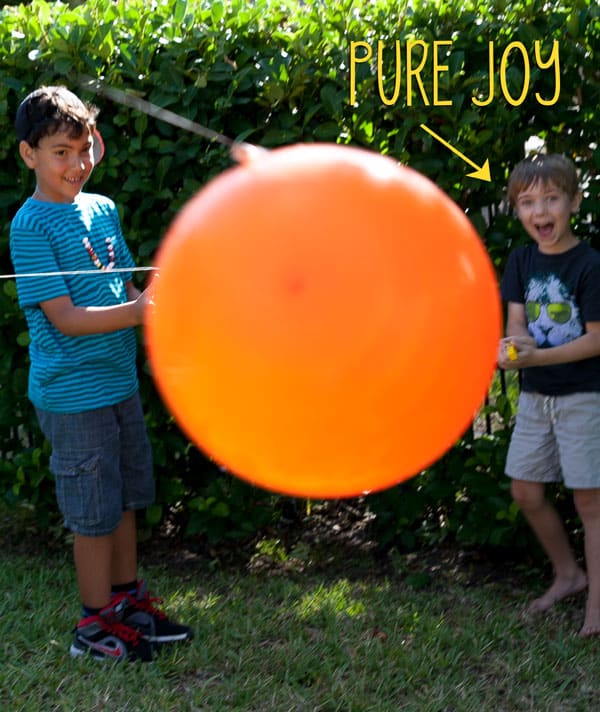 Be sure to smile wide at the giggling little racers; I promise their joy here will be contagious!
Find more free printables and party ideas at

Paula is a party-loving mom of two terrific kids living on the sunny beaches of Melbourne, Florida. She is the creative force behind
Frog Prince Paperie,
a blog dedicated to making parties magical for the DIY home entertainer!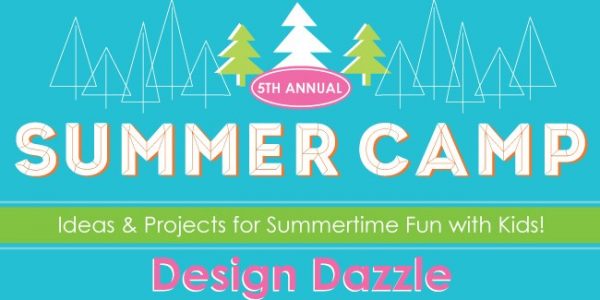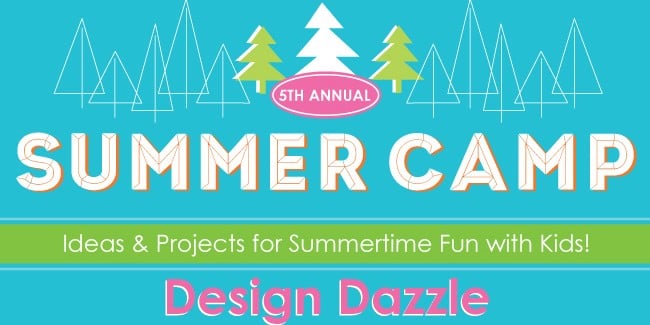 Paula, you just may have saved my sanity this summer. Thanks for sharing and for being a part of our 5th Annual Summer Camp Series!
Want to see more summertime fun ideas? Check out the Summer Camp Archives!
Save
Save