This post may contain affiliate links that, at no additional cost to you, I may earn a small commission. Read our Disclosure Policy.
I'm Alexis from Jaco'lyn Murphy Designs.
On my blog I share simple ways to make anything more festive and special.
I'm a party enthusiast, recipe lover, pop culture addict and
mom, always trying to savor every moment with my kids.
To me there is nothing like celebrating Summer and
I am thrilled to be with Toni and the gang on Design Dazzle!
Everyone loves a picnic,
but make it a "little lunch" and listen to them laugh as they play in the park.
Invitations in bitty baskets,
lined with tissue and filled with all the details were hand delivered…
setting the scene for this festive feast.
I only focused on "the small picture" with
classic yet petite picnic food.
Wee watermelon wedges…
Tiny treats of one-bite cupcakes…
(I used boxed mix and placed the cups in a mini muffin pan…
baked at 325 degrees for 12 minutes, then frosted and sprinkled)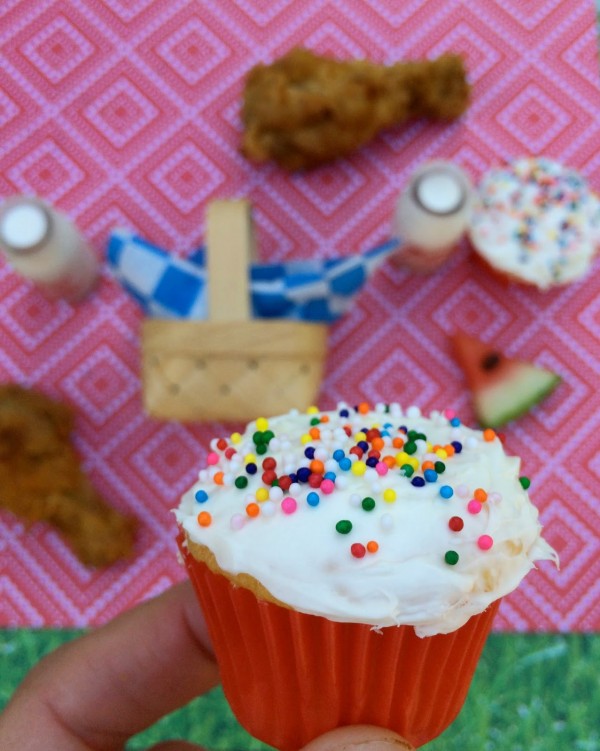 minuscule sips of milk, perfect to wet your whistle…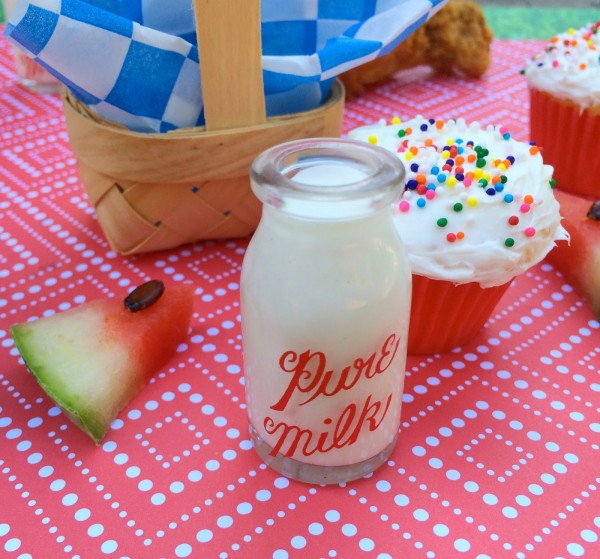 and the mini main course,
teeny tiny fried chicken legs – served in a small skillet of course…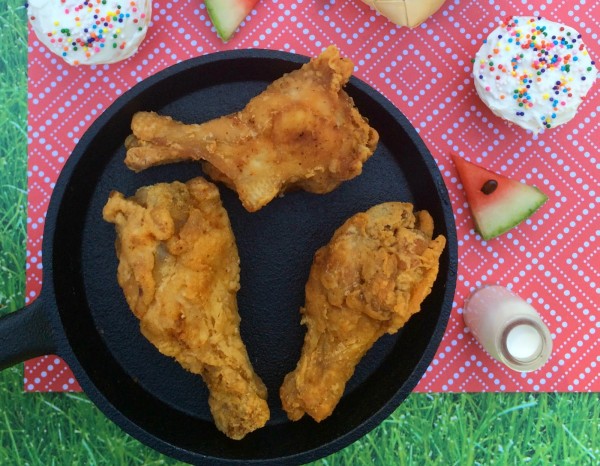 Have a wonderful Summer and enjoy every little minute!
I would love to have you join me for more fun on social media.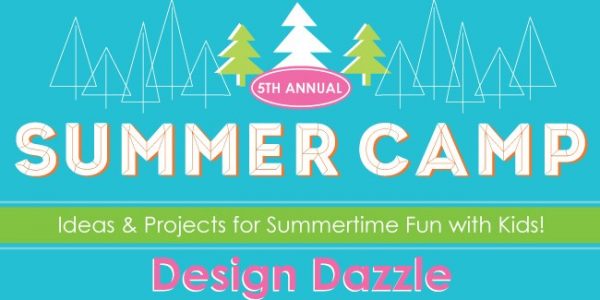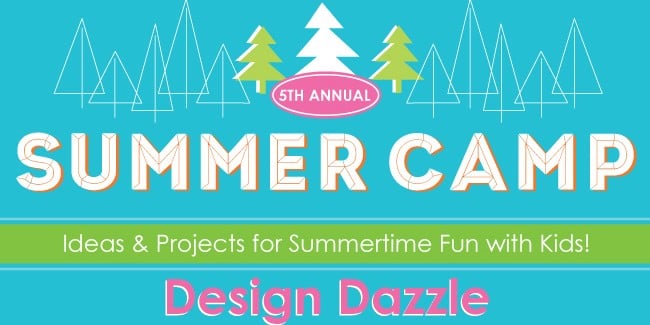 Thanks for sharing, Alexis!
Want to see more summertime fun ideas? Check out the Summer Camp Archives!
Mentions:
picnic, summer camp, summertime fun
Last Updated:
August 18, 2020