It's confession time! Breakfast is one of my favorite meals of the day. However, what I don't enjoy is making breakfast. Whenever I wake up in the morning I'm starving and frankly unmotivated to make something.
This behavior often leads to a Poptart or quick fix to satisfy my hunger. Does this ever happen to you?
If you want something quick, no effort to make, and is healthier than a Poptart, you need these delicious freezer friendly breakfast ideas!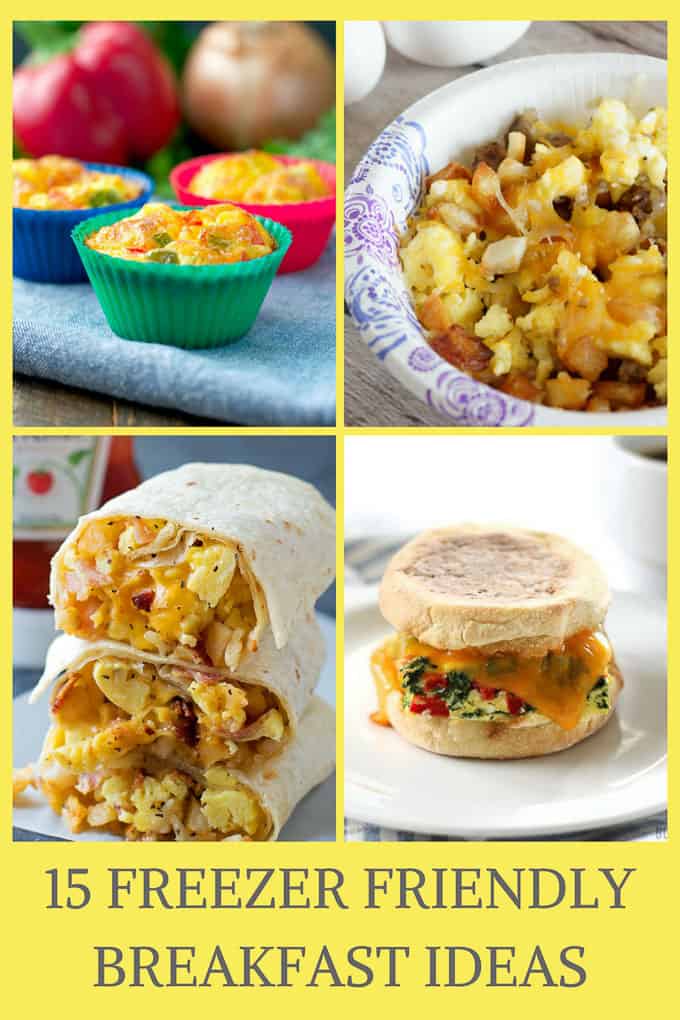 What do you think about these delicious breakfast ideas? Would these be some ideas that you could see making for your family? I would love to hear what you think in the comments!
If you liked these freezer friendly breakfast ideas then check out some of our other fun breakfast ideas!