I have always loved making breakfast together as a family (and devouring it afterwards, of course). I especially love pancakes as a breakfast option because you can turn pancake batter into just about anything! Pretty much any type of dessert or even savory dishes can also be made into a pancake dish and I am all about recipes that are versatile.
With the start of school right around the corner it has me thinking of fun and yummy breakfasts that I can make my kiddos in the morning to not only fill them up but help them start off their day excited. After all, doesn't eating something delicious in the morning make you feel excited and ready to conquer the day?! These 25 heavenly pancakes will not only fill up those hungry tummies but also satisfy any picky eaters you might have at home!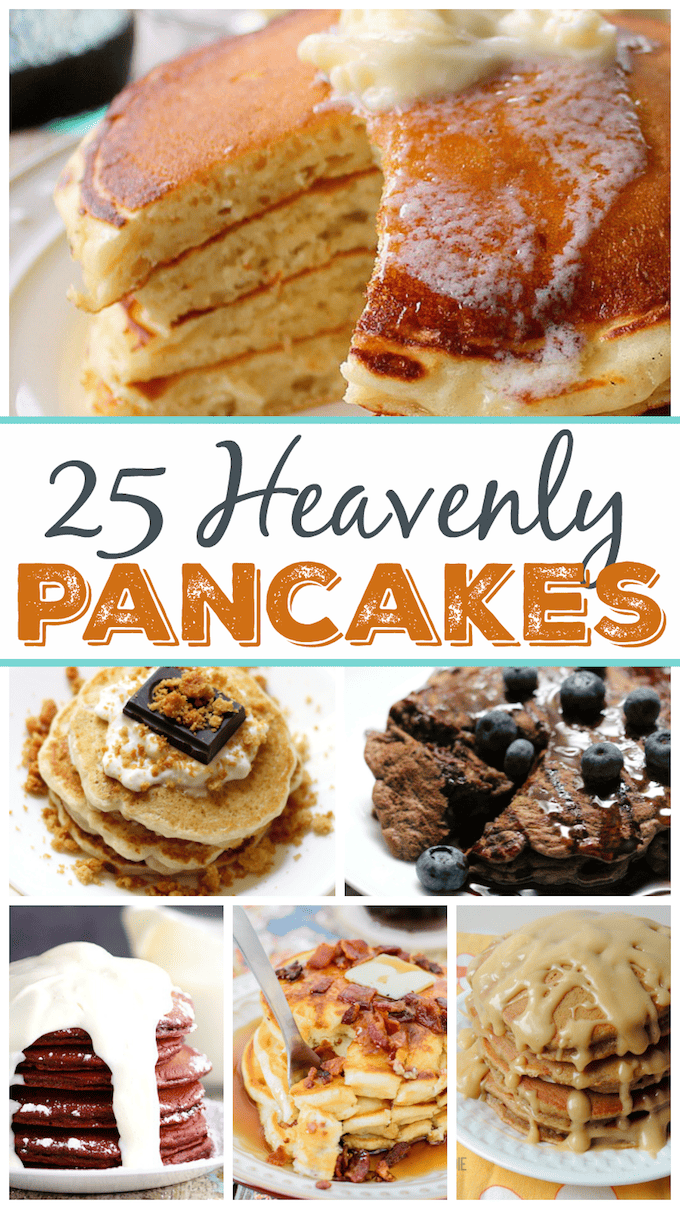 Which one of these heavenly pancake recipes do you think your kids would love to have on their first day back to school?
If you like these recipes, then be sure to check out my Big Daddy's recipe– it's a family favorite!