I don't know about you but when I think of breakfast my mind immediately goes to oatmeal! It's warm, filling, delicious, and so versatile! You can make it a completely different meal by swapping just a few ingredients. What's not to love? Another thing that I love about oatmeal is that it's whole grain and so healthy for you. I have always loved feeding my kids oatmeal in the morning to keep their tummies filled with whole grains and fiber all the way until lunch!
Sometimes I even like to make oatmeal and eat it as a sweet treat throughout the day if I'm in need of something sweet but I know I shouldn't pull out the ice cream :). These 25 outstanding oatmeal breakfast recipes will be sure to leave you feeling full and satisfied to conquer whatever you have going on during the day!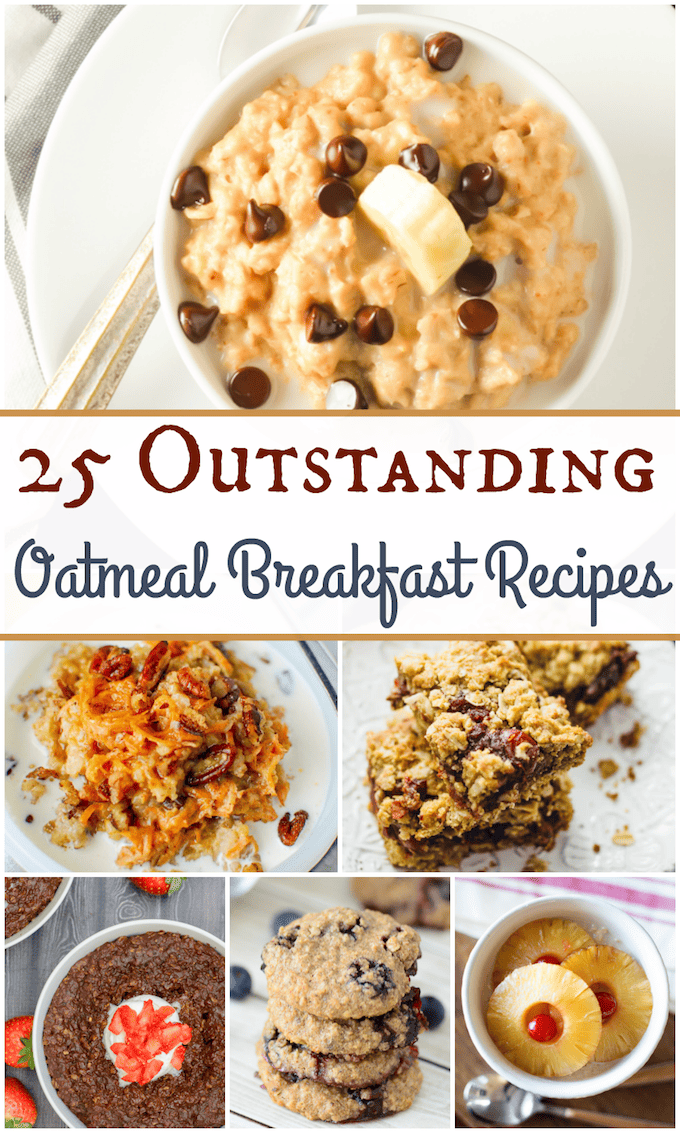 What do you think about these oatmeal recipes? Do you have a favorite oatmeal recipe that has been in your family for a long time? I would love to hear it!
If you liked these recipes then you might like some of my other favorite breakfast recipes: