This post may contain affiliate links that, at no additional cost to you, I may earn a small commission. Read our Disclosure Policy.
I've been visiting Las Vegas for a very long time. Although I'm not a gambler or a drinker, I have lots of fun in Vegas! This past visit my husband was going to meet up with some former high school basketball teammates for a few days so I tagged along. We had such an enjoyable trip. Every visit to Vegas brings something exciting and new. So I wanted to share top things to do in Las Vegas.
Shows and concerts are such a big part of this city.
It's amazing the entertainment and quality of shows that can be found in Vegas. So one of my top things to do in Las Vegas is to attend a show! The one I've been wanting to go see for a very long time is Terry Fator. He is a ventriloquist, singer and won America's Got Talent years ago. He has a new show called Terry Fator Tonight. What can I say but this guy is talented!! To sing amazingly well and not move your mouth is an impressive feat. He was very entertaining. My husband originally wasn't too thrilled about going to his show – but loved it and was blown away! I will say it is an adult show. I think his shows in the past were more family oriented, but this one has some crude humor, drug, and political references. Terry is a conservative that is poking fun at some interesting things in the world. Check out a short clip below of his amazing talent.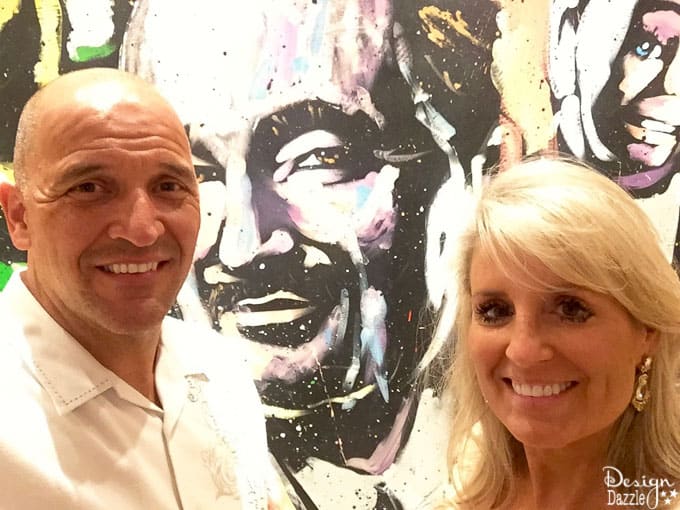 Another show we went to was the Michael Jackson One…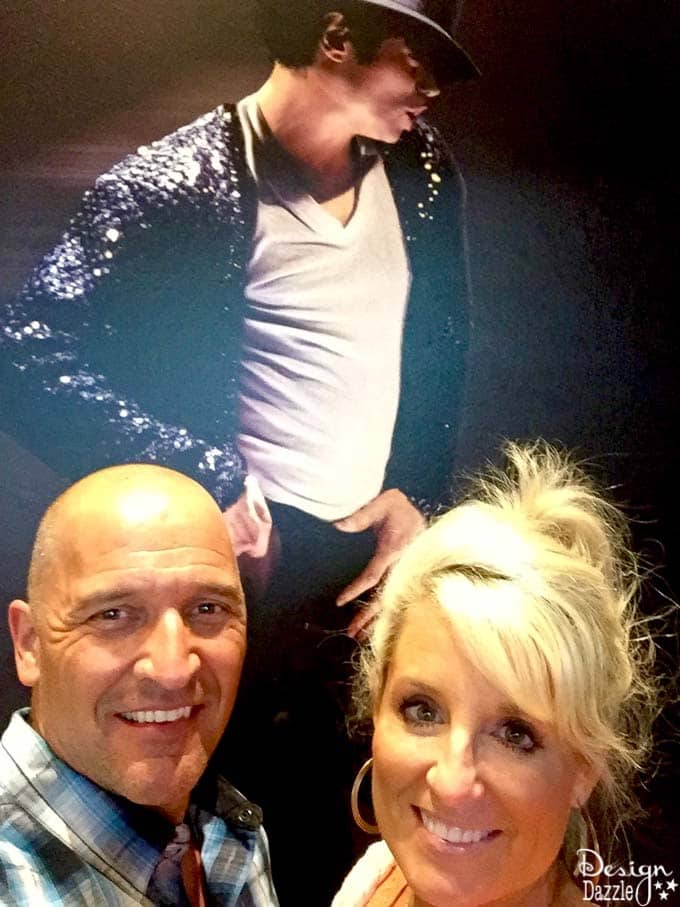 My first concert with my husband was Michael Jackson (a long time ago). We thought this MJ One show would be terrific – I thought it might be a "top thing to do" but we did not like the show. If you enjoy Cirque du Soleil shows, you will probably enjoy it. The theater is small so you probably can get away with purchasing cheaper tickets and still very much see everything going on. Our tickets were $440 for both of us. It was mainly a Cirque du Soleil show with circus acts, dancing and MJ music. The highlight is a hologram of Michael – but it was the very back part of the stage. Many songs played were not his greatest hits. If the ticket prices were a lot cheaper, I might have enjoyed it more. I was expecting MJ WOW which the show did not deliver for us.
Places to eat
We ate at the Shake Shack for lunch. They are located at the stripside location outside of New York-New York Hotel & Casino and across from The MGM (where we stayed). They open at 11 and stay open til 2:00 am (at the time of this writing). The line goes FAST so be ready to order. The hamburgers and hot dogs were great, shakes were delicious and the fries were fabulous! They even cater to gluten-free diets. Since I am gluten-free I was able to eat there no problem. For being in Vegas, Shake Shack was reasonably priced. We will definitely be back.
There are so many eateries in Vegas. You can find hole-in-the-wall places and upscale expensive eats. We ate at a few different restaurants depending on where we were at the time. Nothing too exciting for this trip to write about so I won't. The definition of an expensive meal for me is $75 and up for an appetizer and entree for one. Trust me that seems to be about the norm on the menus we checked out at many restaurants. You can find many, many places with high quality, and even more expensive food. You can also find cheaper eateries. Buffets are big in LV you can find many of these around. Eating out is not cheap – be prepared to spend money on eating in Vegas.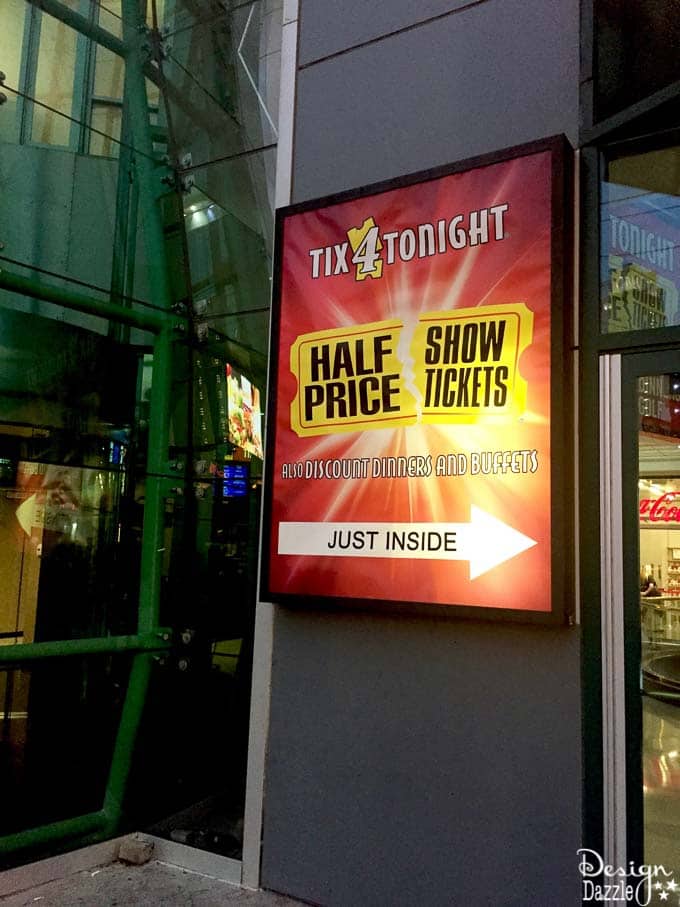 Discounts on Show Tickets
I recommend visiting one of the Tix4Tonight booths if you would like to attend a Vegas show or concert at a discounted price (up to half off the box office price). There are 10 convenient locations throughout the city and their staff is helpful if you have questions. They provide discounts to over 100 top Vegas shows daily. You cannot purchase any of these tickets at Tix4Tonight weeks in advance. Some tickets you can purchase a day in advance and others you can only purchase that day. Call them to order over the phone. So if there is a show you HAVE to go to purchase your tickets far in advance from that particular show's website you are wanting to attend. I wouldn't take a chance on the show you HAVE to go to being sold out with a discount company. You will be surprised at how many shows they offer great discounts.
I purchased tickets to go to the Titanic exhibit from Tix4Tonight. I received about a 30% discount and the only extra step was I had to go to the box office to pick up my tickets. Which was no problem because the box office is right where the exhibit is located.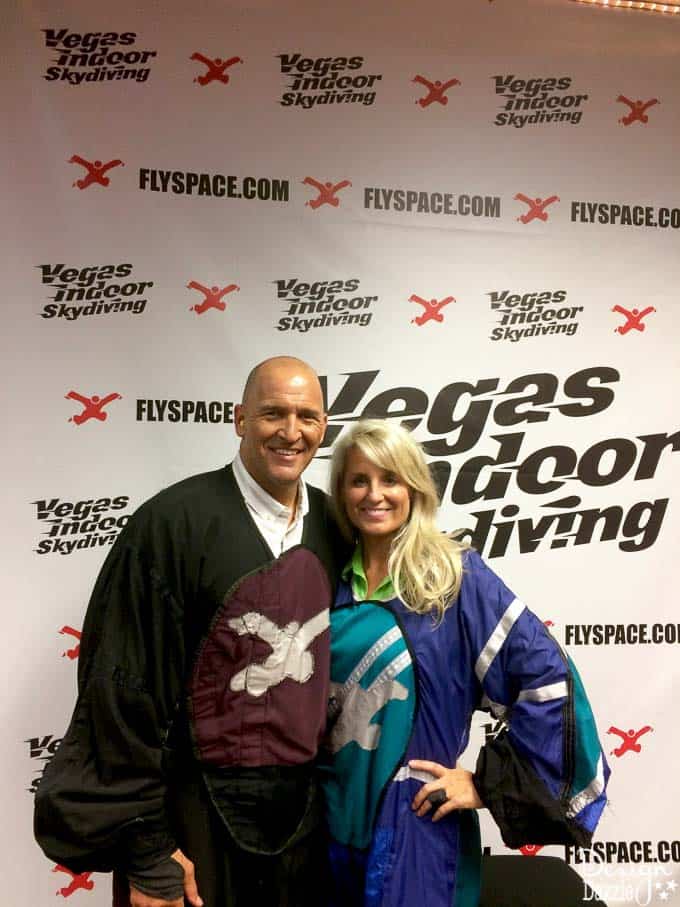 Indoor Activities
I have always wanted to go skydiving INDOOR. I'm not a fan of wanting to do the jump out of a plane and skydive but this seemed much more up my alley! I wasn't sure what to expect but WOW it was such a fun experience. What can I say but I'm so glad we went!! My husband went skydiving over Sydney with our kids a few months ago. Obviously, this was quite different but you do get the effect of flying in the air. The staff was very friendly and helpful, they trained us well and our flight instructor was awesome! I felt safe and levitating in the air was pretty cool. The image above is me flying!!
Marvel Avengers
S.T.A.T.I.O.N. is at Treasure Island. The S.T.A.T.I.O.N. stands for Scientific Training And Tactical Intelligence Operative Network and is an intelligence operation created to provide support for The AVENGERS. Inside you will be given access to some of S.T.A.T.I.O.N.'s most highly guarded artifacts, intelligence files, experiments, and assessments. Your mission: To delve into the history, science, engineering, genetics, technology and profiles of Captain America, Hulk, Thor and Iron Man. I thought this would be a fun adventure for my husband and I. But to be honest we didn't fully engage while we were there. However, if you are a kid and especially if you like the Avengers you will love this place!! We enjoy interactive games, etc but it just didn't work for us. Special effects, interactive displays, and pretty cool scenery is what you will find at the Marvel Avengers Station. Some will LOVE it!!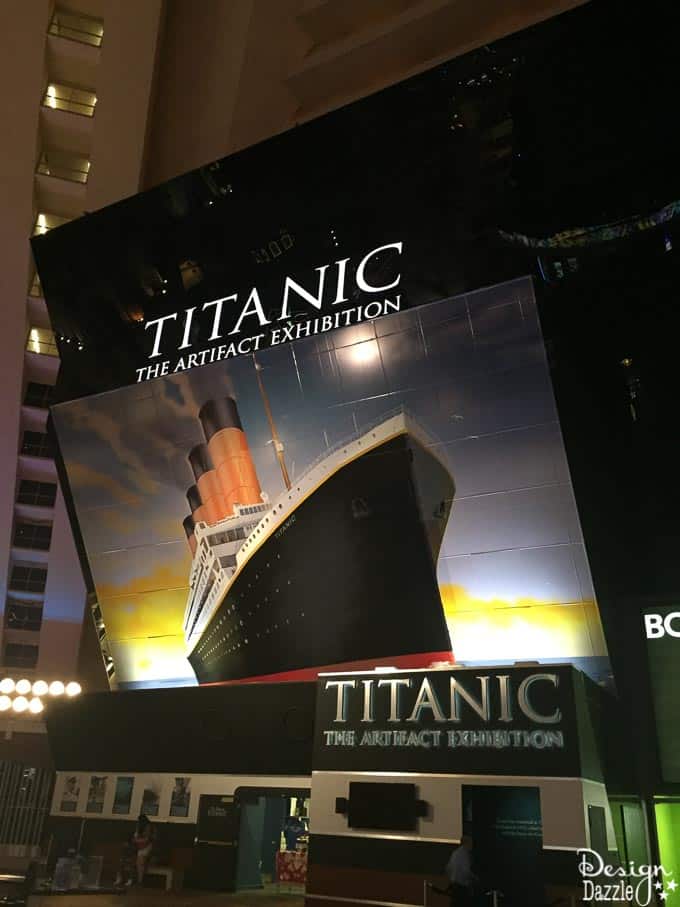 Titanic Exhibit
– I've always been interested in the subject of the Titanic. In fact, I went to this exhibit about 12 years ago when we lived in Southern California. I took my kids and they loved it!
The exhibit is located in the Luxor and features numerous items that were salvaged from the Titanic, including floor tiles from first-class. luggage, the ship's whistles, dishes, jewelry and an unopened bottle of champagne. In addition, the exhibit features a huge chunk of an iceberg (you can touch it), a piece of Titanic's hull, a full-scale re-creation of the Grand Staircase as well as a newly expanded outer Promenade Deck, complete with the frigid temperatures felt on that fateful April night. As you can see in the picture above – the Grand Staircase is amazing! Also, the Promenade Deck was fabulous!! The only thing missing was the ocean spray and smell. You will receive a boarding pass of one the passengers and at the end of the tour, you can learn the fate of your person, which makes it very real. I would highly recommend this exhibit.
Pinball Hall of Fame
– The best way to spend a couple of hours if you love playing pinball machines! This place has over 200 old antique machines and newer pinball machines. Bring your quarters.
So many beautiful places and stunning imagery in Vegas. This was near the Cirque du Soleil Beatles tribute.
Explore the Valley of Fire, which offers great hikes and is just 30 minutes from downtown Las Vegas. Such beautiful scenery with red sandstone formations and lots of hiking trails. It is the perfect half-day excursion. Bring a picnic lunch and spend the day at the park.
Lion Habitat Ranch 
is only minutes from the strip. Meet lions, birds and a giraffee and take  private tour of behind the scenes of the ranch. You can also feed the lions or the giraffee. How cool is that?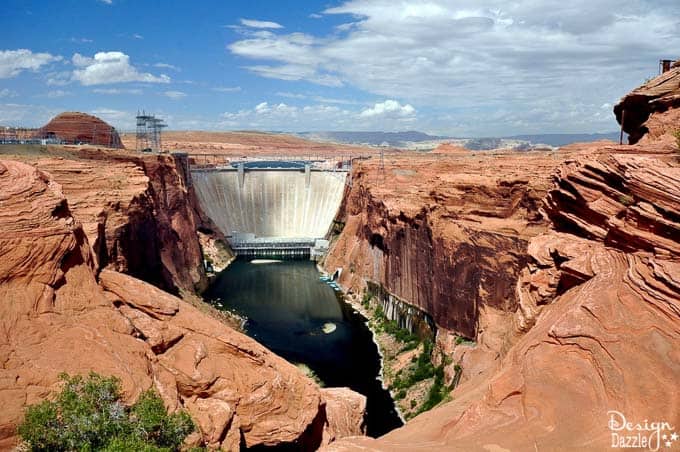 Hoover Dam is less than a 45-minute drive from the Las Vegas strip. You can simply go see the dam or book a tour. You can walk across it, or drive over it and park. It is an engineering marvel.
Seven Magic Mountains – 10 miles south of Las Vegas this is a large scale public art of 7 towers of bright colored boulders. This is a temporary exhibition.
I hope this post helps when planning a trip to Las Vegas! Please comment below with any things you can't miss while in Vegas. What are your favorite things to do there?


Save
Save
Save
Save
Save
Save
Save
Save
Save
Save
Save
Save
Save
Save
Save
Save
Save
Save