This post may contain affiliate links that, at no additional cost to you, I may earn a small commission. Read our Disclosure Policy.
You've been referred! You can choose any Southwest Rapid Rewards Credit Card. Earn 75,000 bonus points with any Southwest Rapid Rewards personal Credit Card. Business owners can earn 60,000 points with the Premier Business Credit Card or earn 80,000 points with the Performance Business Credit Card. I can be awarded if you apply here and are approved for the card.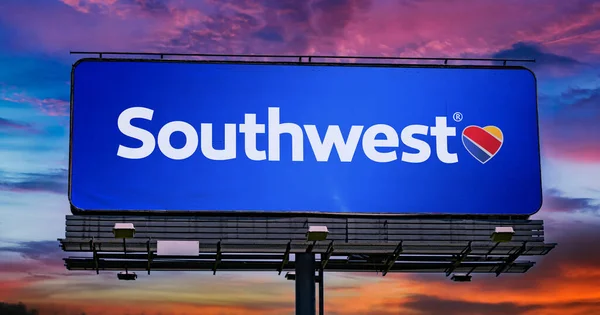 Southwest Companion Pass Trick
Do you want a companion to fly with you on Southwest flights for 23 months for the cost of the taxes of the flight, normally $5.20? It is very easy to do! Read further to learn the trick to achieve this super benefit. We've had a companion pass a few times and it is an awesome and inexpensive way to travel.
What is a Southwest Companion Pass?
The pass is a reward that allows a companion to fly along with a companion pass holder for the cost of the flight taxes. This is normally about $5.60. For international flights, the taxes are higher. That's it.
How Frequently Can You Use the Companion Pass Throughout The Year?
There is no limit to how frequently you can utilize the pass all year round! Use it as many times as you need.
Who Can Fly With You as a Companion?
You can designate anyone to fly as your companion. But, the name can only change three times each calendar year.
How to get the Southwest Companion Pass?
There are two methods:
Take 100 Southwest flights within a calendar year.
Accumulate 135,000 qualifying Rapid Rewards Points in a calendar year
Customers must either fly 100 qualifying one-way flights in a calendar year or earn 135,000 qualifying points in a calendar year. Most people don't fly 100 flights in a year. So, the trick is to apply for 2 credit cards to earn 135,000 points to qualify.
The requirement of the calendar year is a critical factor. The reset occurs on January 1, which means anything earned in 2023 will not be applicable to 2024.
How Do You Earn 135,000 Qualifying Points?
The quickest way to earn the companion pass is to apply for and receive Southwest credit cards that offer bonus points after meeting the minimum purchasing thresholds. For example,
The Southwest Premiere Business card offers 80,000 points after spending $5,000 within 3 months.

The Southwest Rapid Rewards card offers 50,000 points after spending $1,000 within the first 3 months.

That's a total of 130,000 bonus points.

Plus the $6,000 in credit card spending brings the total to 136,000. You have now earned your companion pass. But you need to pay attention to the rules and dates.
Business Credit Card
What if you don't have a business to apply for a business card? Fortunately, you might already have a business without realizing it. In the United States, if you generate income outside of traditional employment reported on a W-2, you are essentially operating as a sole proprietorship. You don't have to be incorporated, hire employees, or even earn a substantial income.
According to the IRS, if you've turned a profit in three out of the last five years, they classify it as a business.
How Long is a Companion Pass Valid?
The pass is valid to the end of the calendar year it was earned and the entire following year. That means the companion pass may be valid for 13-24 months depending on what date you earned the points.
What's the Best Month to Earn the Points and Qualify for the Companion Pass?
Simply put, earn the points and qualify in JANUARY of the year you need it. Why? Because the companion pass will be good through the year you get it. So if you get it in January 2024. Then you will have it for TWO YEARS – 2024 and 2025. That's 24 months of benefits and only paying taxes for your companion to fly with you. If you qualified in December 2023, it would only be good for the year you get it (2023) and the following year which would be 2024. So this would be the least beneficial. Because the pass will be valid until the end of 2023 and through 2024 or 13 months.
If you desire the companion pass to cover the entirety of 2024 and 2025, even though we are currently in 2023, if you apply at this moment but postpone meeting the minimum spending requirement until at least January 1, 2024, the points will be credited in 2024.
The companion pass remains valid for the remainder of the year in which it is earned, plus the entire FOLLOWING year.
Strategically apply for your credit cards so that the points are credited at the start of the new calendar year, providing you with nearly two complete years of access to the pass.
The Reason to Only Do The Companion Pass for One Year
If you've already amassed a significant number of points in 2023 and require the points from the welcome bonus to tip you over the threshold, you'll need to have those points credited to your account in 2023. This entails ensuring you meet the minimum spending requirement before your statement closing date in November or December. By obtaining the pass now, it will remain valid through December 31, 2024.
How Long Does it Take For Points to Post To Your SW Account?
Regarding Southwest's method of calculating credit card spending and earned welcome bonus points, it is based on the date when the points are posted to your Southwest account, rather than when the spending actually takes place.
Points typically post to your Southwest account within 3 to 5 days. So plan everything out carefully. Don't cut it too close to the dates needed.
Restrictions by Southwest
1. You can't open a new Southwest personal card if you already have one or earned a signing bonus for one within the last 24 months.
2. The Chase Southwest general rule is that you can open one personal card and one business card every 90 days.
3. The cardmember bonus offer is not available to current card members of the business card or if you received a cardmember bonus within the last 24 months.
4. There are NO restrictions for blackout dates or any other limitations. As long as there is at least one available seat for purchase, you can include your companion on the flight.
Important Tips
1. Apply for the business card (80,000 bonus points) from October to November and start spending on the card. BUT….DO NOT spend the $5,000 before December 31st because you will have earned those 80,000 bonus points in 2023. You want to earn them in January 2024. Next, apply for a Southwest Rapids Rewards personal card (50,000 bonus points) in December 2023. Wait until January 2024 to spend the $1,000.
2. Once you receive your cards, you have 3 months to meet the minimum purchasing threshold to earn the bonuses. For example, if your Business Premiere card account is activated Oct 15th, you must spend the $5,000 by January 15th. But to be cautious, don't wait the full 3 months. Complete your spending by the first week of January to ensure you meet the time requirement. Better safe than sorry.
Credit Card 5/24 Rule
Keep in mind the Chase 5/24 rule! Chase enforces a rule where if you've been granted approval for 5 cards within the past 24 months, you will be denied new card applications. While you might recall when you applied for a card, if you've forgotten, the most effective way to confirm is by reviewing your credit reports.
Our Southwest Companion Pass Experience
We've had companion passes three separate times. Two of them were short-term Southwest promotional companion passes but the third was the longer-term pass that's described above. And let me tell you, it saved us thousands of dollars in flights and was well worth the effort.
It seems like we got our congratulatory email for our Companion Pass about 2 to 3 weeks after we hit our spending and our points posted.
Fly to Australia for $550 a Couple
Yes, we flew from Salt Lake City to Honolulu to Sydney Australia for $550. We used Southwest Rapid rewards points for the first airfare to Honolulu (so that was FREE) and the companion flew for $5.20 with the companion pass. We decided to stay in Hawaii for a couple of days. We then flew a direct flight from Honolulu to Sydney Australia via Easy Jet for $550 for the two of us. That's $275 each! These are the types of scenarios where a companion pass can greatly reduce your airfare costs and open new doors of travel for you and your companion.
You've been referred! You can choose any Southwest Rapid Rewards Credit Card. Earn 75,000 bonus points with any Southwest Rapid Rewards personal Credit Card. Business owners can earn 60,000 points with the Premier Business Credit Card or earn 80,000 points with the Performance Business Credit Card. I can be awarded if you apply here and are approved for the card.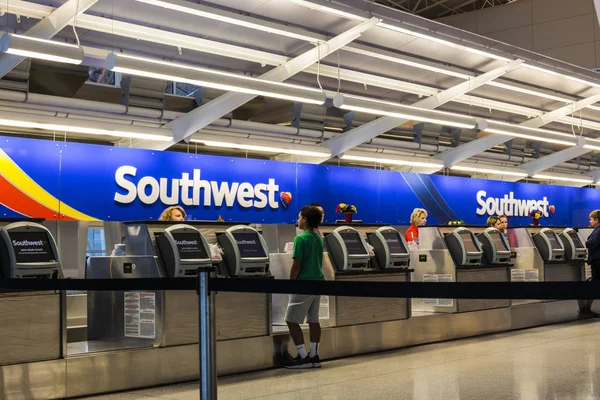 SUMMARY
Here's the optimal approach to obtain a conventional Companion Pass:
Apply for one or two new Southwest credit cards in November.
Avoid meeting any minimum spending requirements until after your December statement is finalized.
Once your December statement has closed, start spending to meet the guidelines.