This post may contain affiliate links that, at no additional cost to you, I may earn a small commission. Read our Disclosure Policy.
Recently I had the amazing opportunity to spend the day at the Sundance Mountain Resort Spa located in the beautiful mountain ski resort of Sundance, Utah. The mountain ski resort is a year round resort. Of course, there is no skiing in September, but so many fun things to do here including The Sundance Spa!
The stunning beauty of Sundance.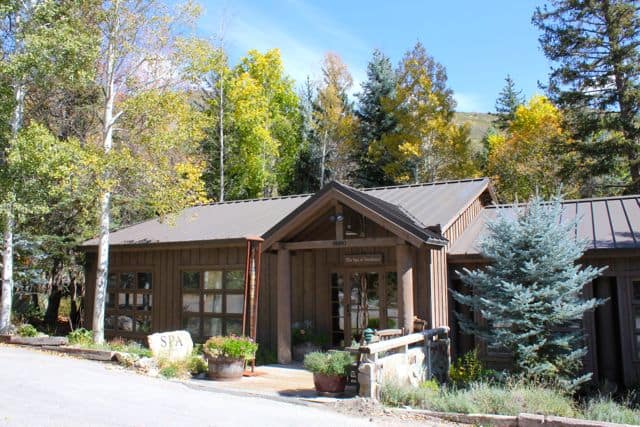 For my birthday we drove to the beautiful area of Sundance (only about 45 minutes from where I live). The day was gorgeous and the fall colors were stunning. The Sundance Mountain Resort Spa is a nature-inspired eco-spa where natural surroundings and peaceful scenery provide a complete wellness menu to restore peaceful inner balance. Their wellness menu offers massage and body treatments, skin care, nail care, and much more.
Nothing better than to spend my special day with the man I love. We started out with complementary foot soaks. Hubby relaxed while I received a facial. I decided on the Bring to Balance Anti-Aging Facial for me. I love getting facials and this one was awesome! The Bring to Balance Anti-Aging facial is a hydrating and firming facial that includes a thorough cleansing and mud mask to purge the skin of impurities and delivers powerful essential fatty acids and antioxidants to nourish the face and décolleté.
We then went on to do a couples massage. What's better than a massage? A massage with your hubby next to you. Both massage therapists were really awesome and used aromatherapy oils during the hour long massage. These oils are just magical when indulging in a spa. The highly skilled  massage therapists asked several times how we were doing, or if they're pressure is too light or too heavy, etc. Some people like light touch and some like heavy touch. If you haven't ever tried a massage, try it – you'll love it!!! Receiving a massage is detoxifying and replenishing. The couple's massage is a wonderful bonding experience that will leave you refreshed and renewed. And ready for lunch!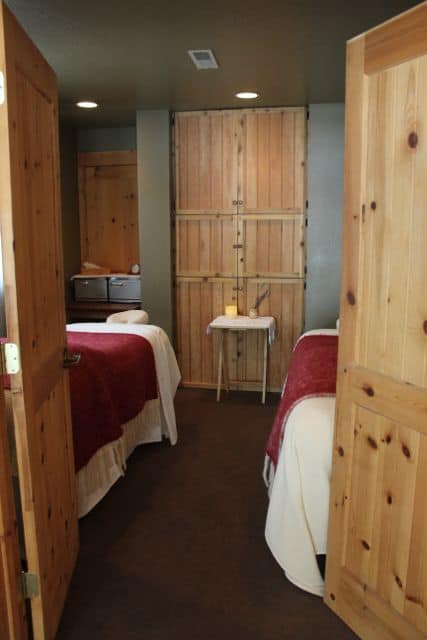 massage room
Spa room for manicures and pedicures.
Using a spa is an investment in yourself! You will always feel better after you're done with your treatments.
We also enjoyed a yummy lunch at The Foundry Grill located right at the Sundance Mountain Resort. Sitting at our table enjoying the gorgeous view!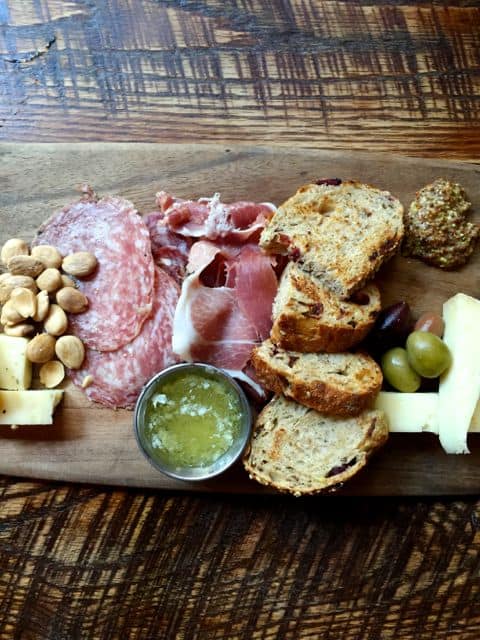 For an appetizer we ordered the Artisian Charcuterie (shown here). It included local cured meats, olives, nuts, artisan bread and this amazing, yummy local honey. We both had delicious soup with me ordering the Cobb salad and the hubs ordering Salmon.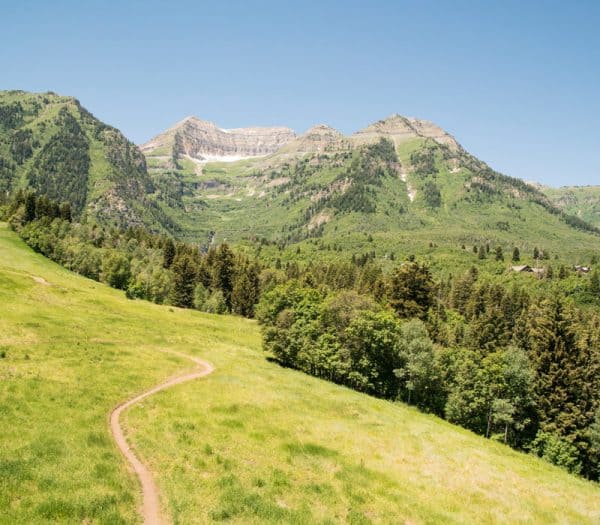 image from Sundance Mountain Resort
The beauty of summer at Sundance.
Coming up, Sundance Mountain Resort Spa is hosting an amazing 4 day event called Wellness Week. It will be an event unlike any other, giving attendees the opportunity to rejuvenate both in body and mind. The Wellness Week Retreat is October 19-22 and will be the perfect time to do some much needed self care before the holidays.
Wellness Week Activities

Daily spa service
Daily Art Studio classes including pottery, photography, painting and silversmithing
Yoga and guided meditation
Nature herbal walk
Guided hike to a nearby waterfall
Horseback riding
Sustainable dining with organic, local and freshly prepared meals
Elegant mountain lodging
Evening programs including movies, meditation and yoga
And as an added bonus, 10% of all proceeds will be donated to Sundance Preserve in order to keep with the resorts commitment to the environment. To reserve your spot for the Wellness Week and book your stay at the Sundance Mountain Resort, call 888-406-7161.

Compensation was provided by Sundance Mountain Resort. The opinions expressed herein are those of the author and are not indicative of the opinions or positions of Sundance Mountain Resort.
Save
Save
Save