This post may contain affiliate links that, at no additional cost to you, I may earn a small commission. Read our Disclosure Policy.
Since I spend a lot of time in my laundry room (unfortunately, sometimes) I want to make sure that my laundry room is not only a beautiful room but one that also makes me happy! I'm sharing our Laundry Pantry Room Combo Remodel.
Last week in my Laundry Pantry Room Combo post I announced that I will be participating in the One Room Challenge hosted by Calling It Home.
For this challenge, I decided to show you how I re-did my Laundry Pantry room, aka "Pandry". This week I will be focusing on how I added some lighting and fun texture to the ceiling!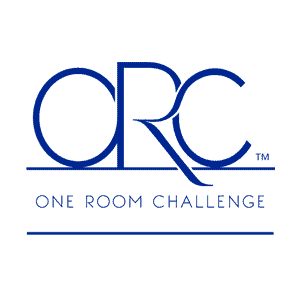 Where we left off last week (if you want to see more on last week's progress go here) was me deciding to incorporate my coat closet into the design to create more open space and a larger room.
This made my laundry/pantry room quite a bit larger. The coat closet was completely removed and studs and drywall were added to create a wall. The opening is where my swing door will go.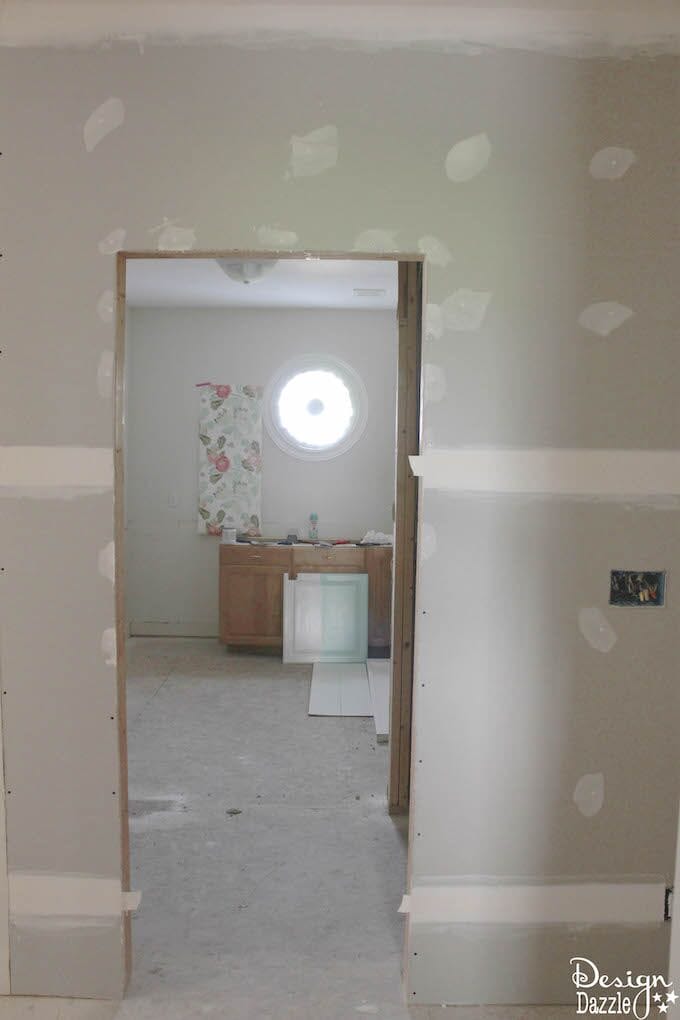 The big patch on the wall is where the ironing board used to be, which was causing that whole wall to be a big waste of space.
I decided to tear it out and fill in the hole. Since I was creating a "pandry" this is where I want to place cabinets for all my serving items – trust me I have a lot. We also removed the flooring, more on that to come!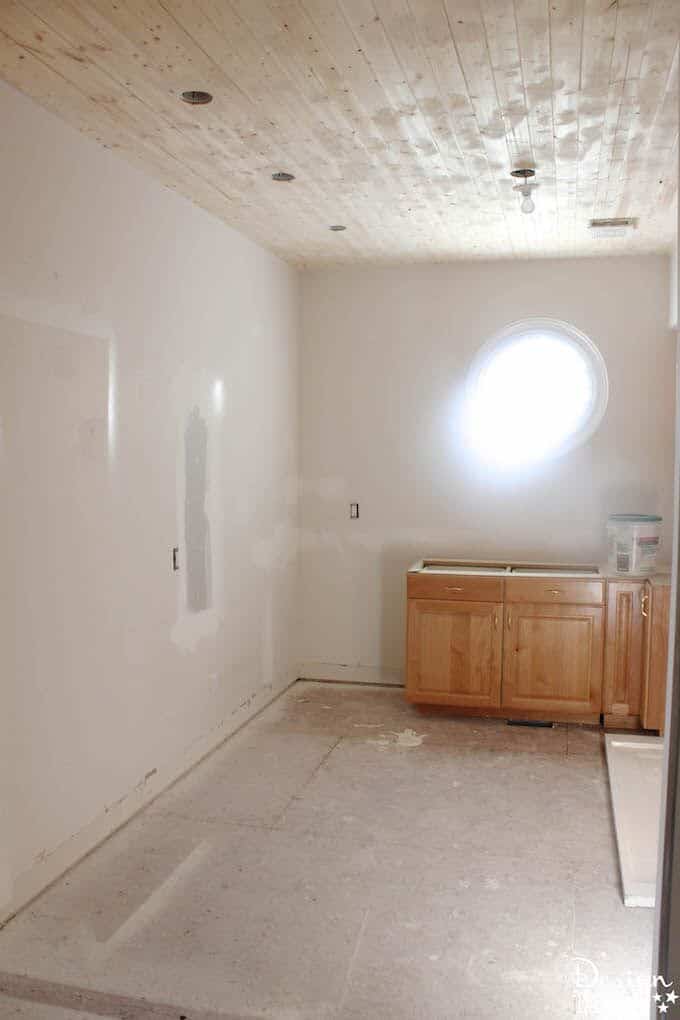 The original cabinets were moved but they were in fantastic condition so I decided to keep them. They just need a facelift!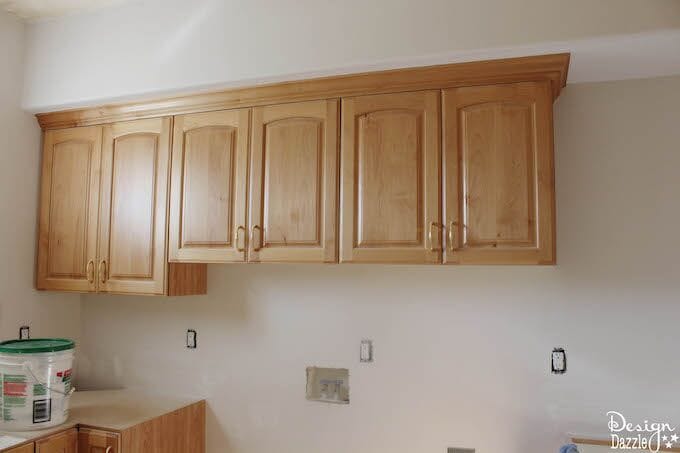 This was the original sink cabinet but it was really quite dirty with paint, etc so we decided to clean it real good and make a sink top out of wood. More on that next.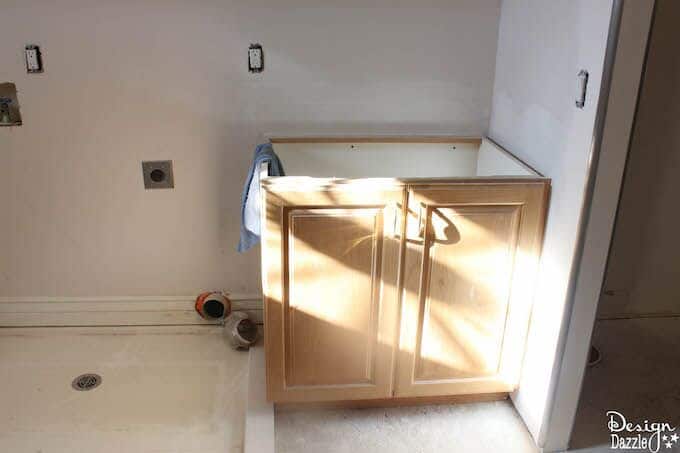 As you can see, we added canned lighting and tongue and groove wood to the ceiling.
I love the fun and unique texture that the wood ceiling adds to this room! I can't wait to show you what it looks like when it's done. In the ceiling, we added a temporary light so we could work in the room with light. The chandelier will come later.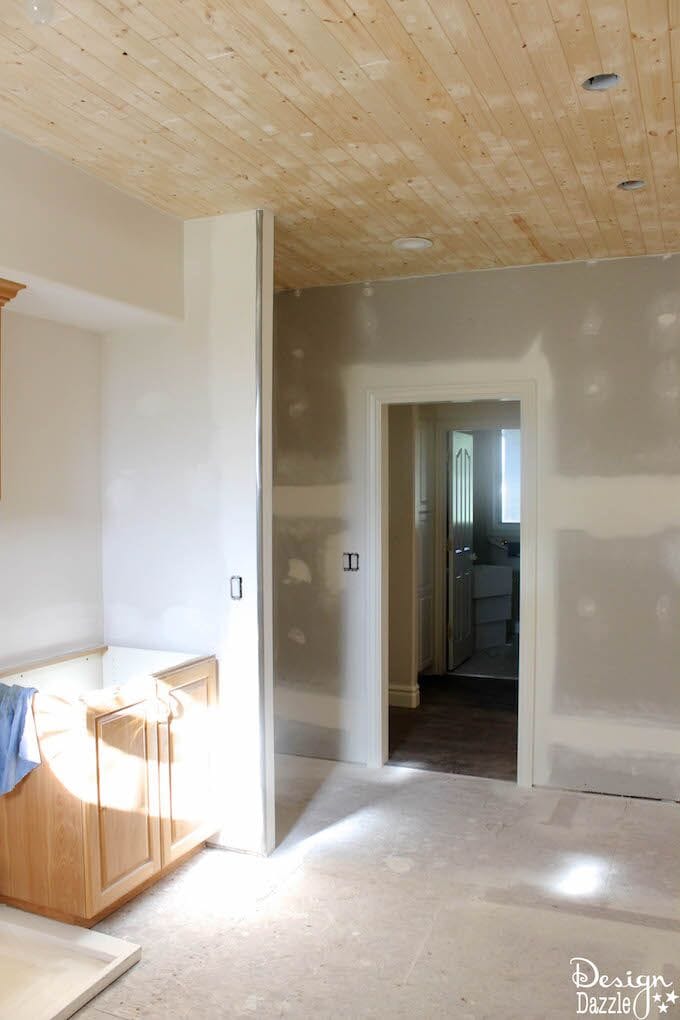 We added drywall to enclose the "pandry". Where the small wall and cabinet is was actually the original opening for the laundry room.
But because this is my "pandry" we are putting an extra refrigerator/freezer behind the small wall.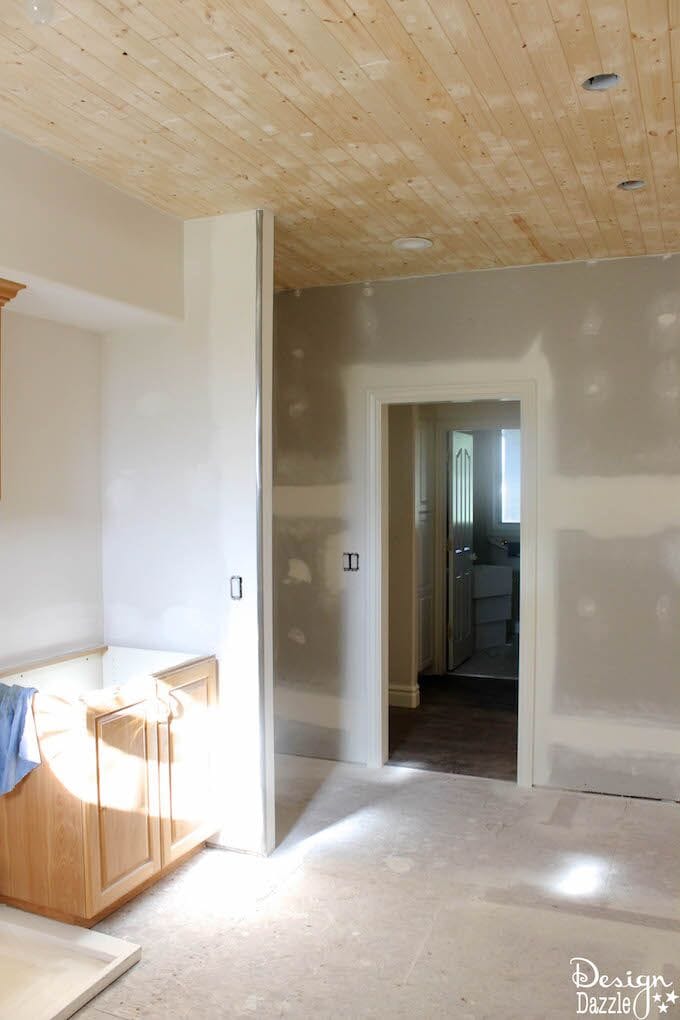 My goals for creating a Laundry Pantry Room Combo – PANDRY:
Create a happy room!
Add tons of storage for my serving pieces – cakes stands, glassware, apothecary jars, beverage dispensers, etc.

Incorporate different textures into the design
Add lighting and a cute chandelier (this is partially done!)
Wallpaper the focus wall
Creative way to use the ironing board
Tongue and groove ceiling
Add a swing door
Make sure all the essentials of a laundry room is included
Organization is a must
Create a spot for our extra refrigerator
Painted floor
Wood counters
Style and decorate the room
Be sure to come back next week to see what was accomplished next!
LAUNDRY ROOM POSTS REMODEL
LAUNDRY ROOM REMODEL – PLANS, TEAR OUT, AND WALL ADDITION (THIS POST YOU ARE CURRENTLY READING)