This post may contain affiliate links that, at no additional cost to you, I may earn a small commission. Read our Disclosure Policy.
You definitely need to make one (or maybe more) of these DIY hoop wreaths for your home!
They're so pretty and so quick and easy to make!
I love that you can use any type of hoops for these projects.
You can use hula hoops, embroidery hoops, or any wooden or metal hoops you have.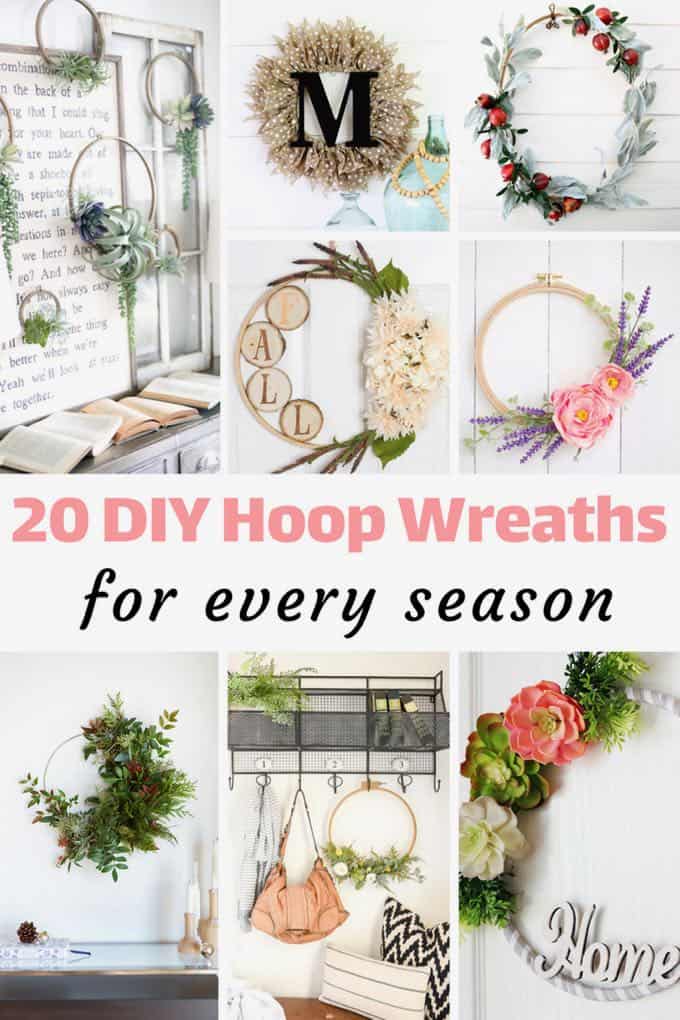 Here's our list of DIY hoop wreaths you'll enjoy! Make your favorite one today!
Beautiful Autumn Embroidery Hoop Wreath from lovecreatecelebrate.com
How To Make A Floral Hoop Wreath from makelifelovely.com
Make An Embroidery Hoop Wreath With Wood Slices from lydioutloud.com
Faux Succulent Embroidery Hoop Wreath from positivelysplendid.com
Make A Giant Cherry Blossom Hula Hoop Wreath from craftsbyamanda.com
Make An Outdoor Hula Hoop Wreath from averageinspired.com
Embroidery Hoop Rag Wreath from homemadelovely.com
Embroidery Hoop Wreath from blog.consumercrafts.com
Make An Easy Monogrammed Burlap Wreath from theshabbycreekcottage.com
Embroidery Hoop Spiderweb Wreath from sisterssuitcaseblog.com
Oval Quilt Hoop Wreath from refreshrestyle.com
Cute And Simple Vintage Quilt Hoop Wreaths from littlehouseoffour.com
Floral Embroidery Hoop Wreath from sugarbeecrafts.com
How To Make A Gorgeous Holiday Wreath from camillestyles.com
How To Make An Embroidery Hoop Wreath from tidbits-cami.com
Personalized Embroidery Hoop Wreath from agirlandagluegun.com
Make A Summer Birdhouse Wreath In Minutes from town-n-country-living.com
Make A Farmhouse Magnolia Hoop Wreath from simplydesigning.porch.com
DIY Succulent Embroidery Hoop Wreaths from housebyhoff.com
Lavender Wreath DIY Tutorial from pastelsandmacarons.com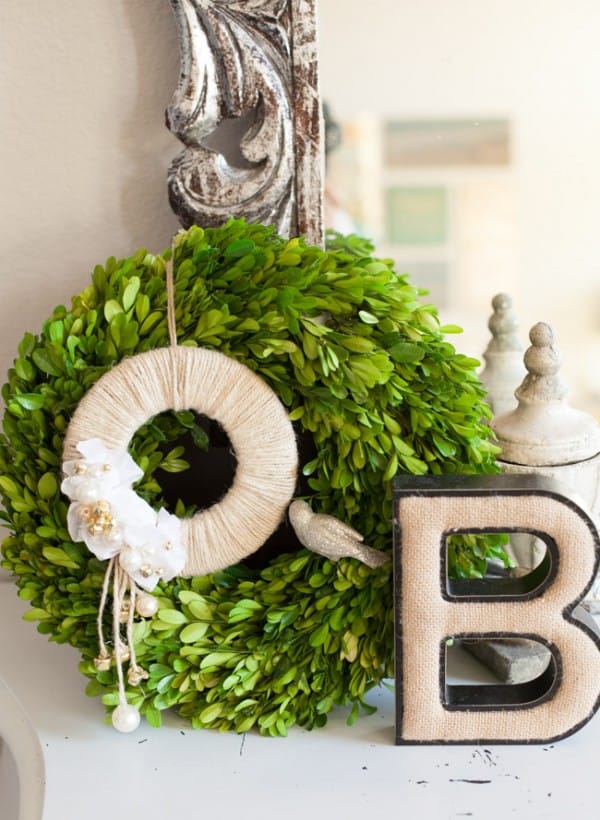 If you are looking for more DIY wreath ideas you can make and display for any season, you can check out our post on DIY Paper Straw Wreath, or this Rustic Chic Door Wreath post.
These metal hoops are also great to use for your wreath!
OR these embroidery hoops or even hula hoops!