This post may contain affiliate links that, at no additional cost to you, I may earn a small commission. Read our Disclosure Policy.
Do you happen to have any Irish relatives? I have a few relatives from Ireland and in honor of my Irish heritage I wanted to make something to eat that has at least a little Irish in it!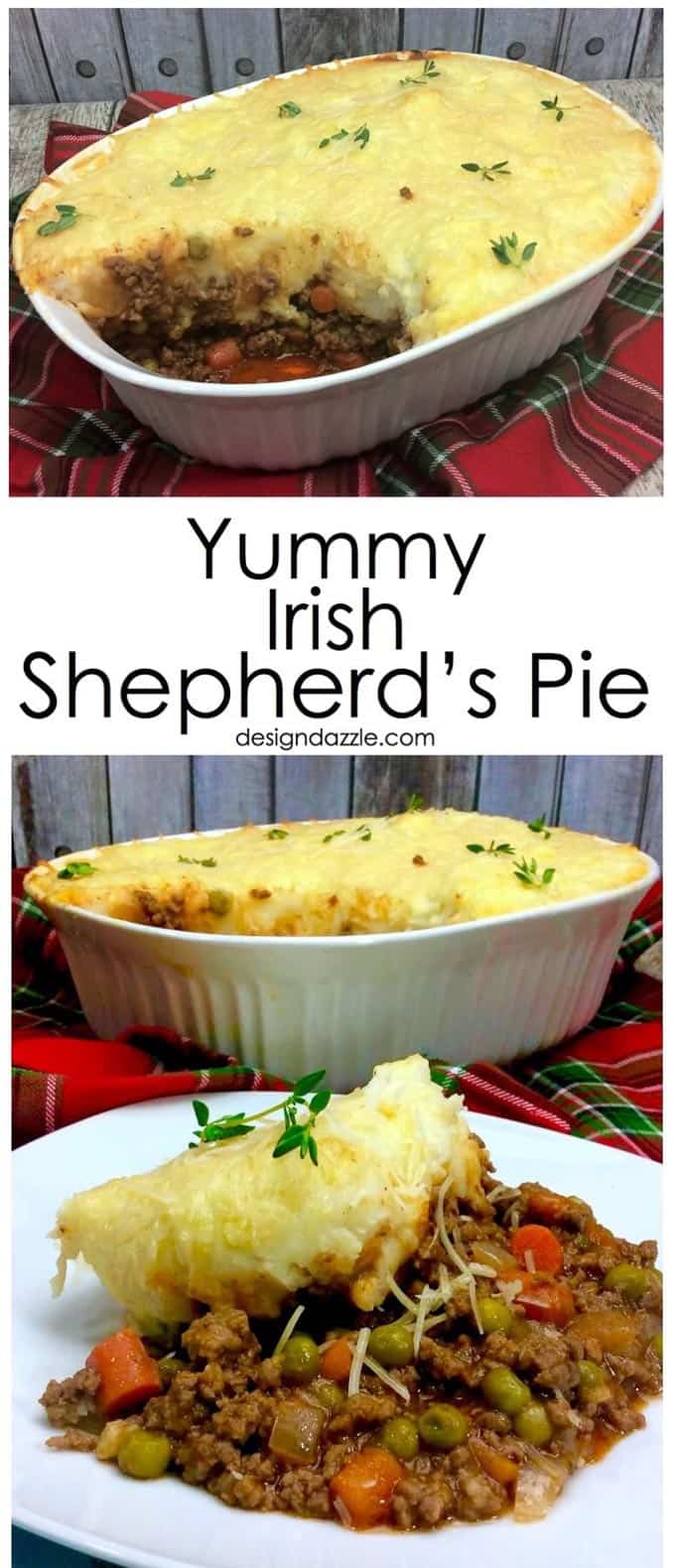 So, how does an easy, simple Irish Shepherd's Pie sound?
St. Patrick's Day (Ireland's national holiday) is a way to celebrate a holiday and culture with your family and create meaningful ways to celebrate family (whether you have Irish relatives or not).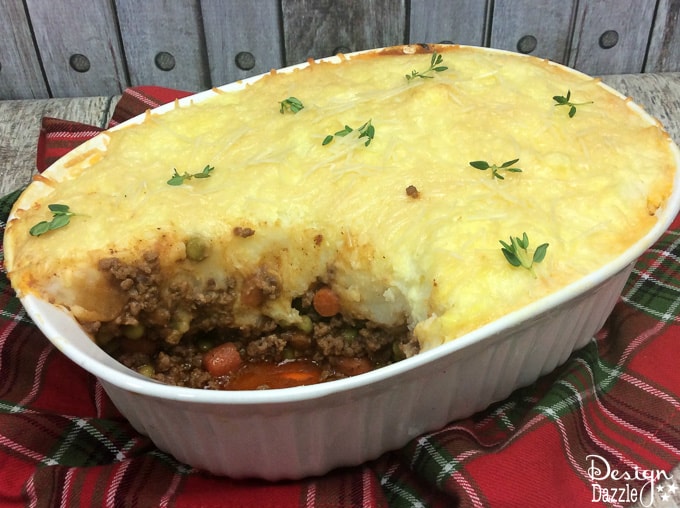 There are a lot of ways to introduce a new culture and possibly a new cuisine. Not only do I enjoy collecting cookbooks, but collecting recipes is a past time.
This was a new recipe that is quite yummy. Isn't it fun to try something new? I savor a delicious meal and thoroughly adore eating this Irish Shepherd's Pie.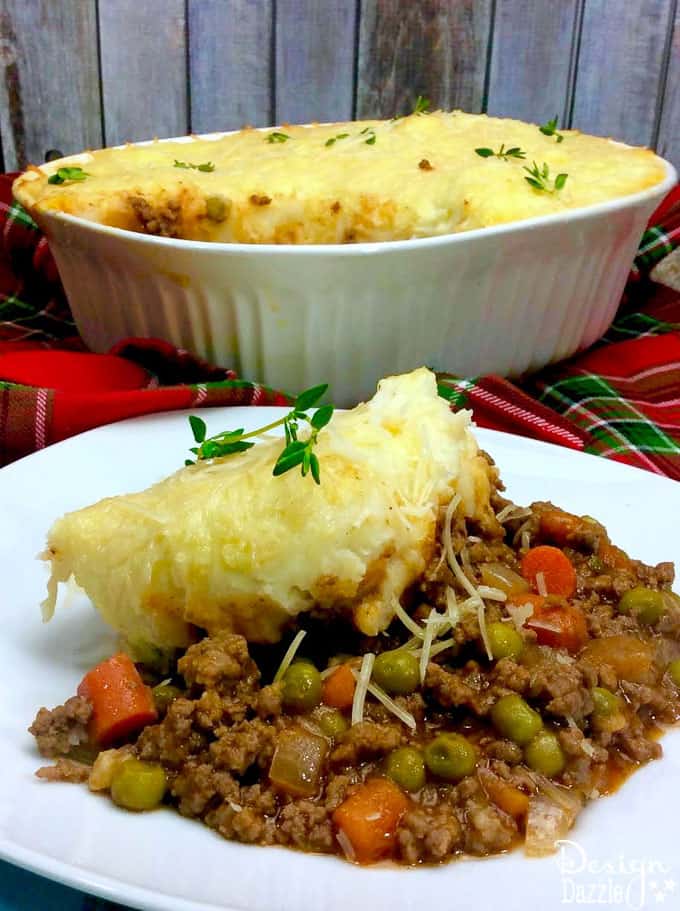 The last time I ate Shepherd's Pie was when I was visiting San Diego. One of our favorites places to eat in San Diego is an authentic Irish Pub.
My husband had the Lamb Shepherd's Pie and I had the Fish & Chip. When we go out to eat we always try each other's meal. I don't even like lamb and this dish was delish!
Irish Shepherd's Pie
Ingredients
1

tbsp.

olive oil

1

c.

baby carrots

sliced

1

large

yellow onion

finely diced

1 ½

lbs.

ground beef

1

tsp.

each salt and pepper

2

tsp.

fresh thyme leaves

1

tbsp.

unsalted butter

1

c.

frozen peas

2

tbsp.

flour

4

tbsp.

tomato paste

¼

c.

red wine or red wine vinegar

4

tbsp.

Worcestershire sauce

1

c.

chicken broth

2

bags

instant mashed potatoes

1

egg

beaten

parmesan cheese

grated
Instructions
Preheat oven to 400°F and Grease 2 ½ qt. casserole dish.

Heat the olive oil over medium-high heat in a large sauté pan. Place the sliced carrots in the pan and cook until tender.

Add your onions to the carrots and cook for 5 minutes till when the onions start to turn translucent.

Now add your beef and seasonings. Cook until the beef is fully cooked. and browned.

Drain the meat mixture and place back in the pan. Add the butter and peas; and place back on the stove on medium heat.

Stir the mixture until the butter is melted. Sprinkle with flour and stir until combined.

Add tomato paste, red wine and Worcestershire sauce. Toss to combine.

Add the chicken broth. Once the mixture thickens remove from heat.

Transfer the mixture to your 2 ½ qt. baking dish.

Make the mashed potatoes according to instructions. Scoop the potatoes and spread evenly on top of the meat mixture.

Brush the beaten egg on top of the mashed potatoes.

Top with Parmesan cheese. Bake for 20 minutes. Enjoy!
I hope you get a chance to make this for your family. Try something new for dinner and let me know how it goes!
If you liked this recipe post then check out some of my other great recipe ideas!


Save
Save
Title:
Delicious Irish Shepherd's Pie
Mentions:
dinner idea, dinner recipe, easy dinner idea, recipe, shepherd's pie
Last Updated:
March 3, 2018