This post may contain affiliate links that, at no additional cost to you, I may earn a small commission. Read our Disclosure Policy.
I have a great boredom buster for your kiddos this summer.
Have them make these fun Chinese Ladder Friendship Bracelet. It's always enjoyable to make a craft with a friend!
Hi Everyone! I'm Melanie from Artzy Creations and I'm so excited to be a camp counselor for Summer Camp with Design Dazzle.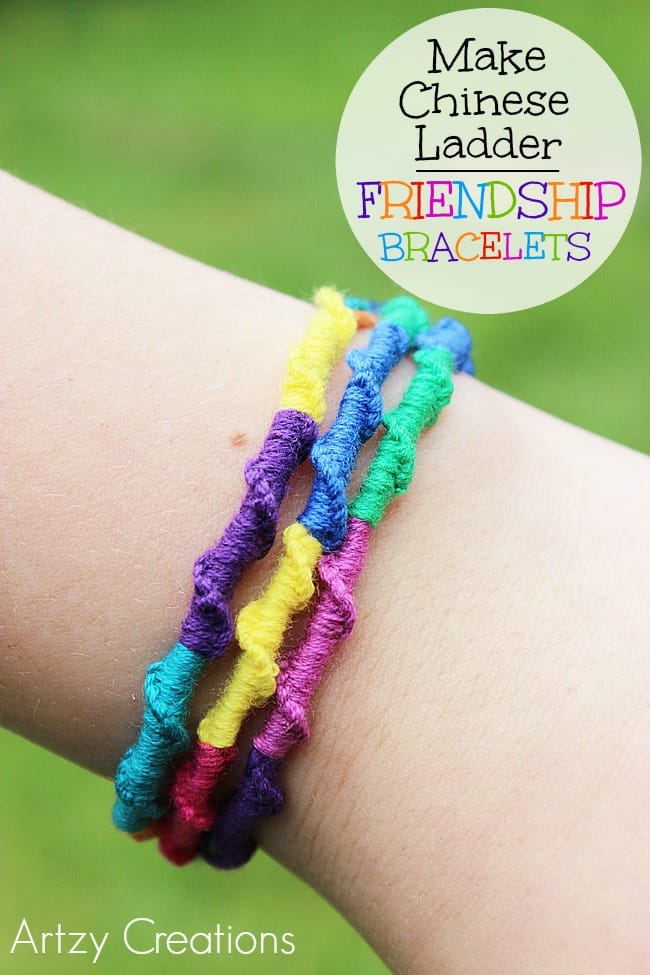 Friendship bracelets provide endless hours of fun especially during the summer. I remember spending hours as a kid making various bracelets for all of my friends.
This is the perfect summer activity to keep the boredom away and the fingers busy.
As a Mom. the part that I like is that making these pretty Chinese Ladder friendship bracelets doesn't require a lot of materials and the DMC floss is really inexpensive.
Plus, did I mention… these are really easy too? So let's get started and see just how easy and fun these colorful friendship bracelets are to create.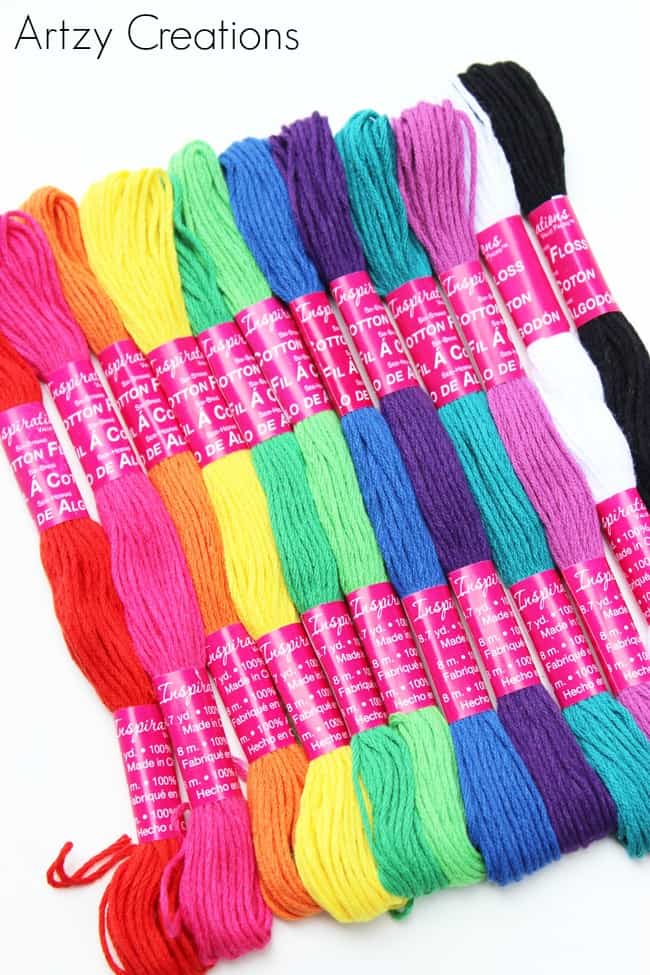 Supplies Needed:
DMC Floss (Embroidery Floss)
Scissors
Tape
Colorful embroidery floss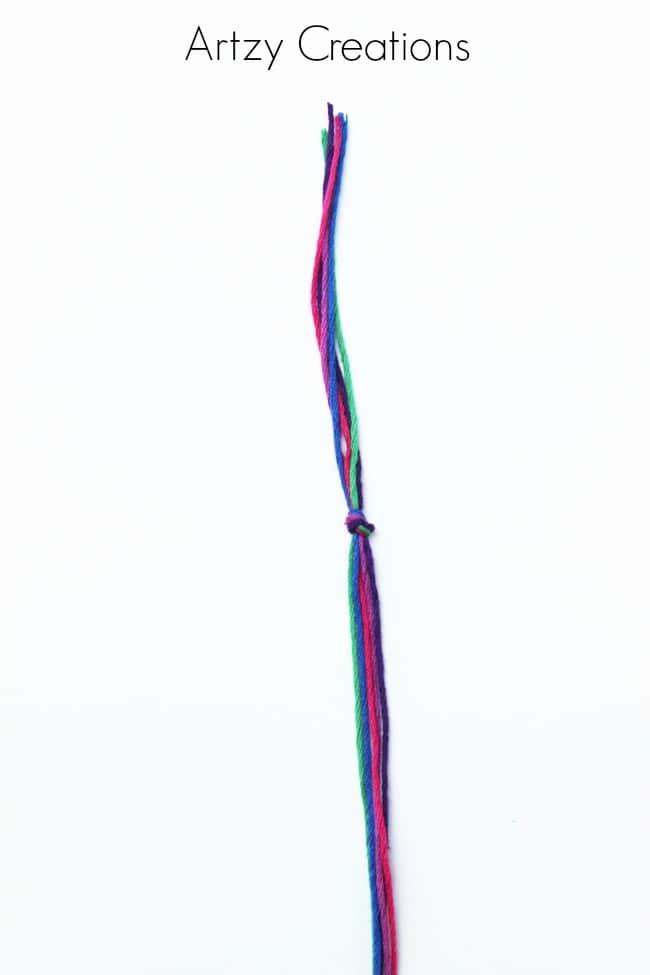 How to Make Chinese Ladder Friendship Bracelet
Step 1:
Cut 5 different colors of floss, about 14″ to 16″ long, and tie a knot.
Leave a couple of inches at the top because you will need the extra length to tie off the bracelet.
I like for the strings to be on the longer side. This way you have a little bit more flexibility when it comes to your design.
You want to have your bracelet on the thicker side. That's why I recommend 5 strands.
You can make the friendship bracelet with only three strands of the DMC floss, but it ends up very thin.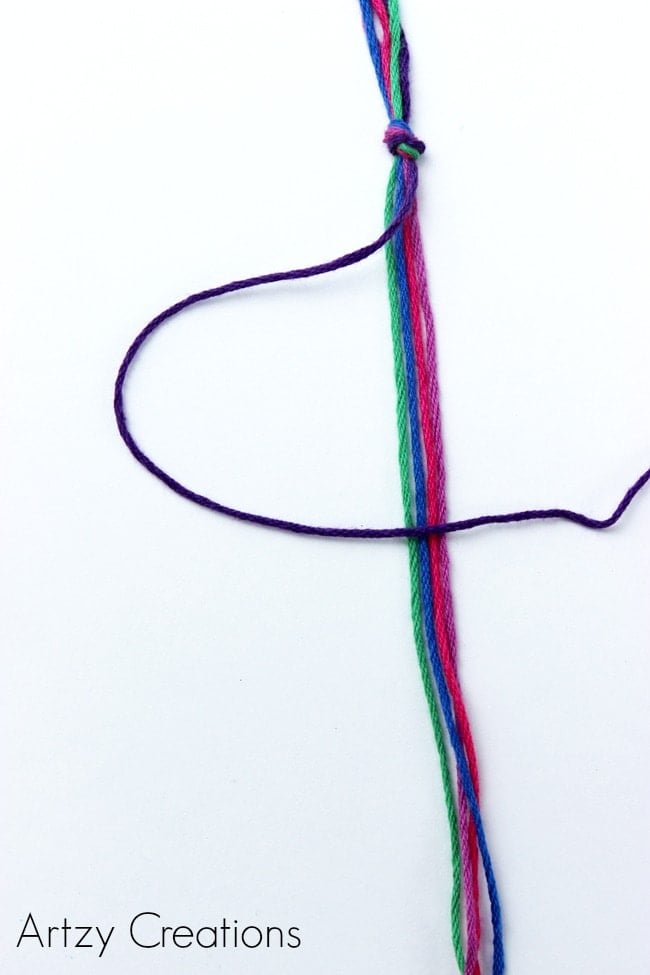 Step 2:
Choose one strand of floss and make a loop laying it across (from left to right) the other pieces of floss as seen above. It should look like a number four.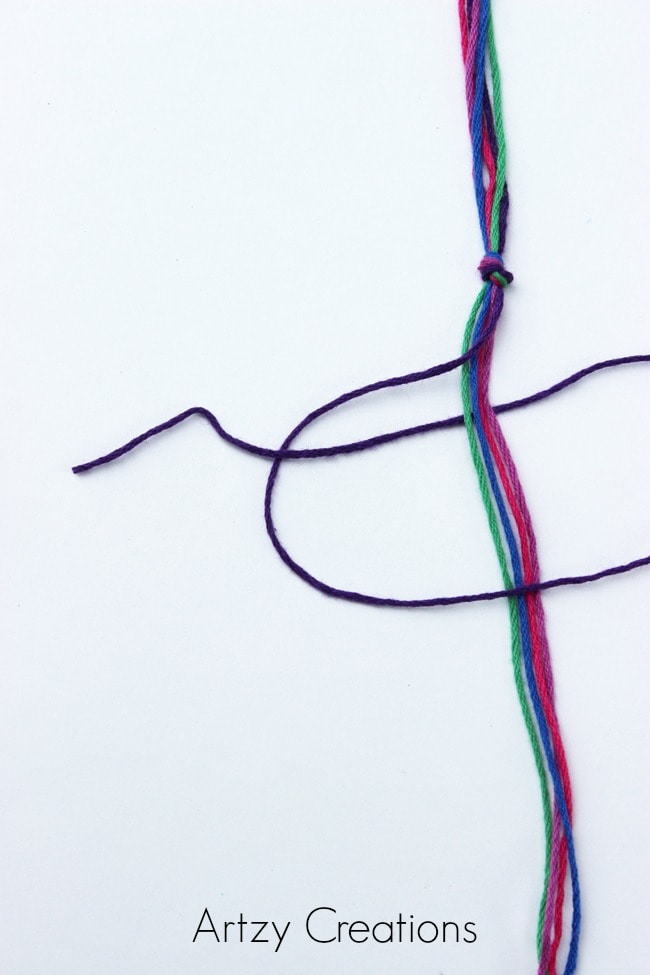 Step 3:
Pull the string through the loop or the number four that you created like the photo above. Make sure to pull it somewhat tight.
Keep repeating this process with the same color. The floss or string will start wrapping itself all the way around the more you do this. This is what will create the Chinese Ladder.
Make sure as you're doing this that all of the wrapping stays tightly together, meaning you don't want any of the colors to show through except for the color you are currently working on.
To change a color, just pick up the next color you'd like and create your loop. Keep repeating, and it's that easy.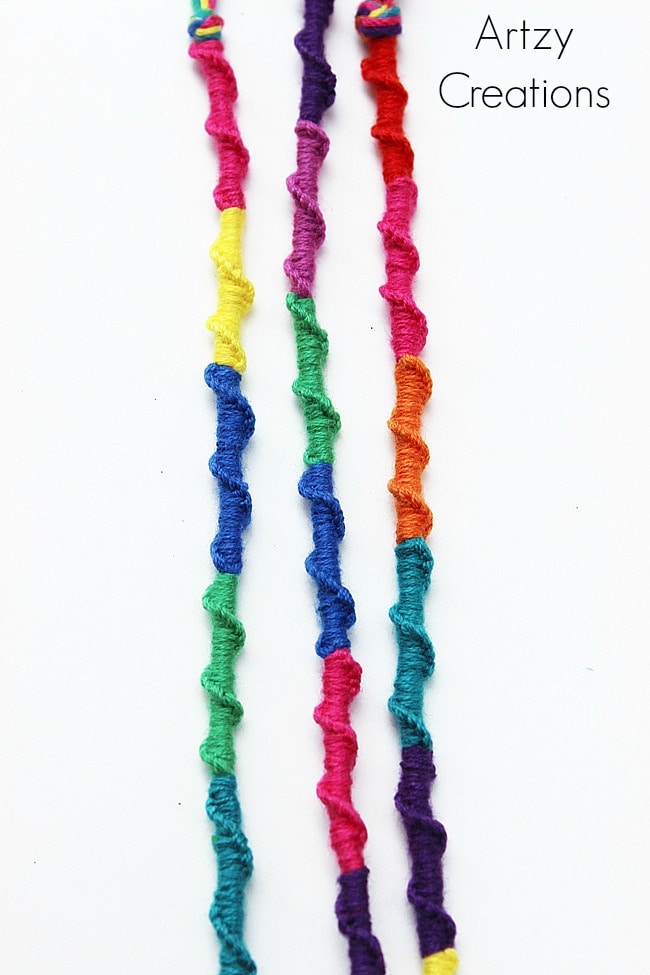 Just look at how bright and colorful these are. The color combinations are endless. Kids can even make their favorite sports team colors too.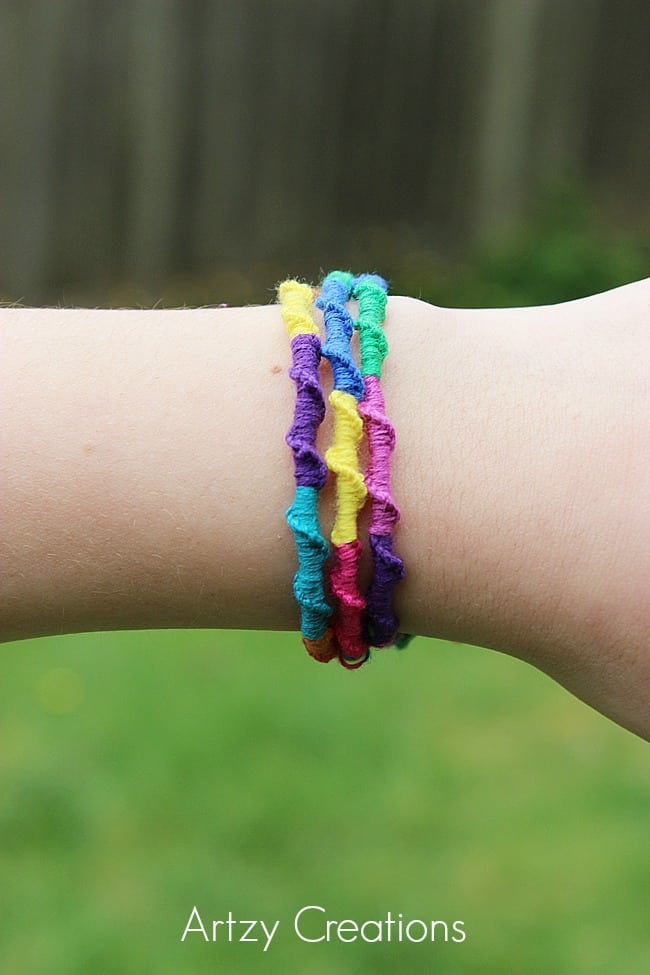 You're kids will love these Chinese Ladder Friendship Bracelet. My 5th grader is really hooked.
Thank you to Design Dazzle for having me again this summer, and I hope YOU have a wonderful summer.
Melanie Artz is a Mom, an artist, an Art Educator and a lover of all things creative. She has been sharing her passion for art and the creative process with her students for the past 17 years. When not teaching, she continues to share her love for creating at Artzy Creations. UPDATE: (the blog is no longer available)
For more summer fun, visit this fun post on squirt gun water races or how about outdoor confetti poppers?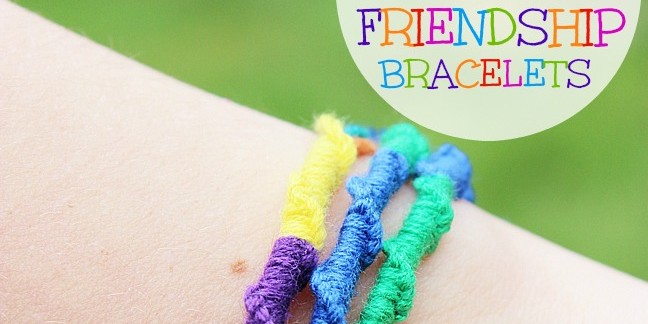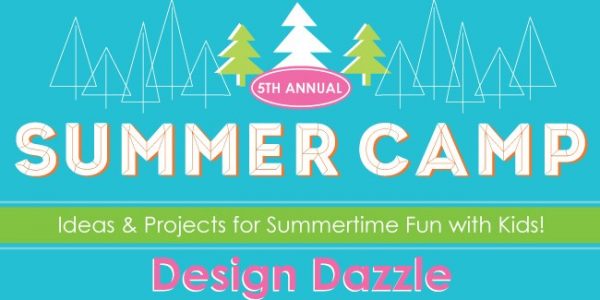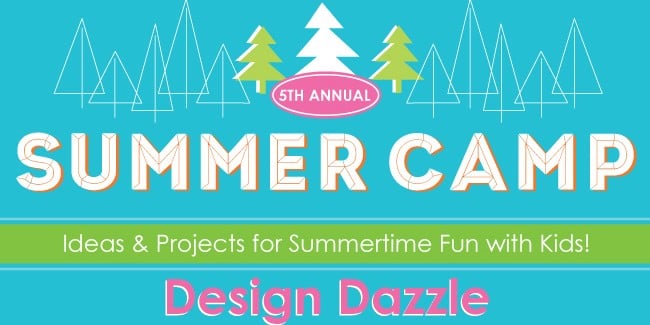 I remember making these when I was a kid! Thanks for sharing, Melanie!
Want to see more summertime fun ideas? Check out the Summer Camp Archives!