This post may contain affiliate links that, at no additional cost to you, I may earn a small commission. Read our Disclosure Policy.
A tradition we've been doing for FOUR generations in our family is Santa Sacks or Santa Bags. This Do Not Open Until December 25th Santa Sack is an easy gift to create.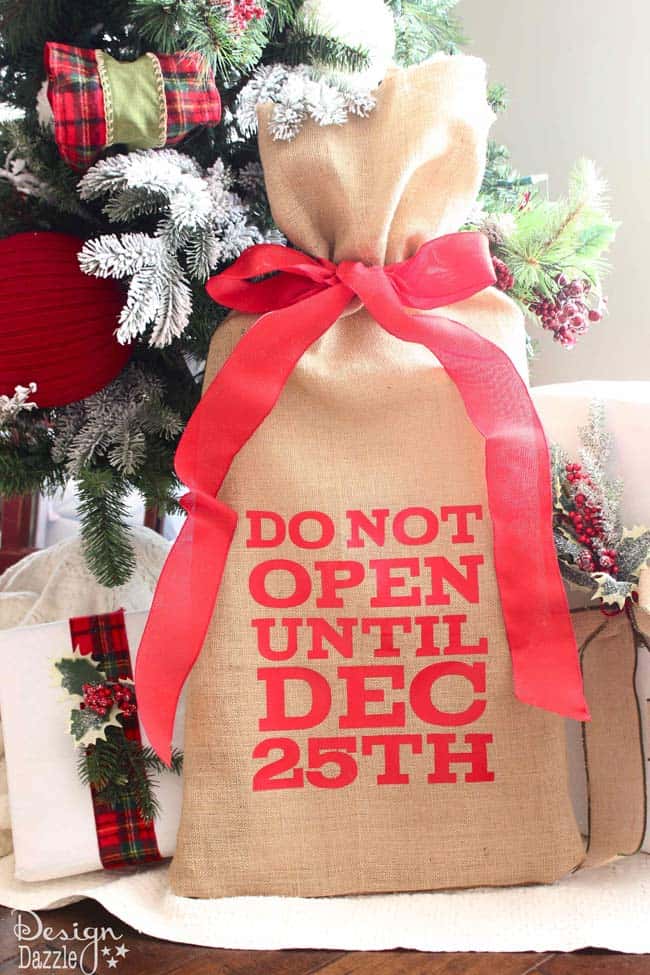 Placing gifts in these sacks is a great way to "wrap" a gift. You can use it year after year. No messy gift wrapping and time-consuming gift wrap are needed. Make it once and it's done.
Use an iron-on cut-out with the Cricut machine. You can purchase a laundry bag to make this really easy and just iron on the wording. Add a bow and that's it.
Super quick craft and a great gift idea for Christmas. You can find more details here on how to sew one.
How to Sew a Santa Sack
Supplies were purchased at Michaels and Amazon…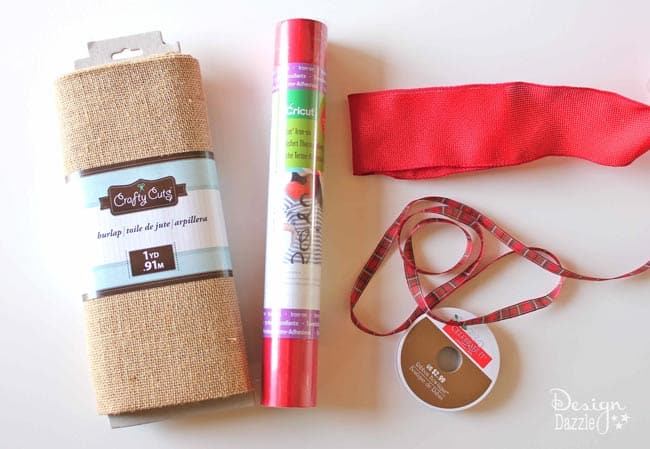 Santa Sack Do Not Open until December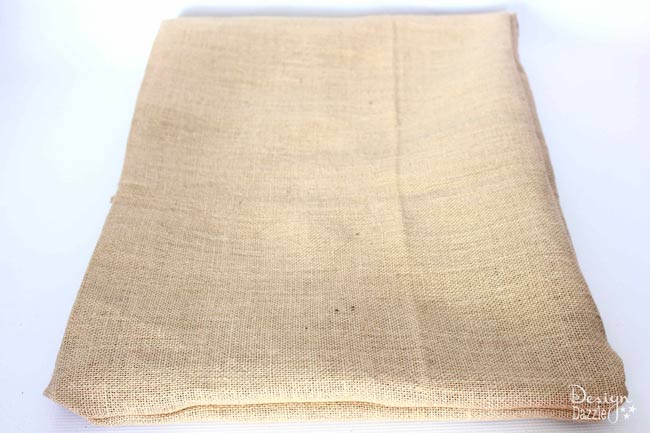 For the tutorial on how to sew gift bags.– which essentially is a gift sack, except this one is larger. Just make the size you need. These really are easy to sew.
I helped a friend who had never sewn in her life and she whipped out several of these in less than an hour! It's one long straight stitch and then folding over the top seam. That's it.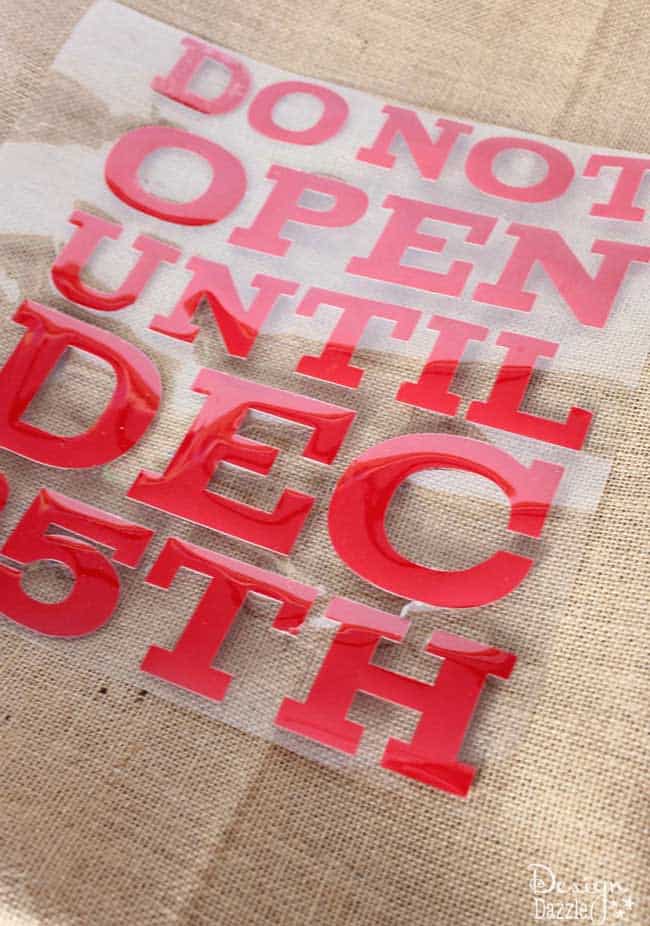 I love my Cricut machines. If you are a crafter, this is a great gift to ask for Christmas. I cut out this text with the Cricut and then ironed it onto the burlap sack.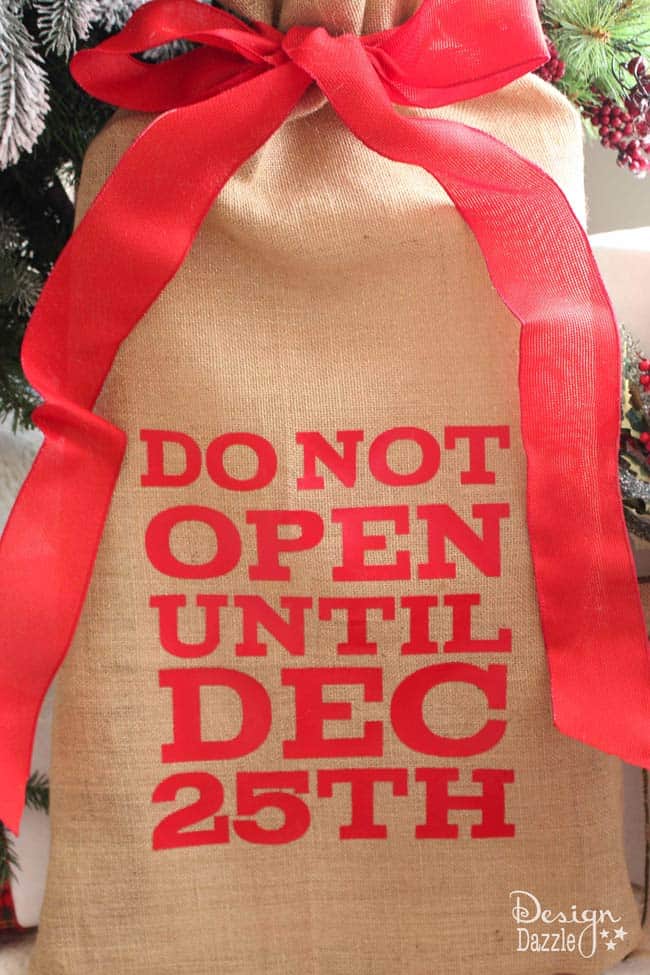 Tie a ribbon around the sack. You've got the cutest gift bag or you could use it as a Santa Sack!!
How do you like the Santa Sack? The Do Not Open until December 25th is a super cute way to decorate the Santa bag.
If you don't have a cutting machine, create an iron-on template using our free printable file.
The "Do Not Open Until Dec 25th" printable is FREE and available for immediate download by subscribing to Design Dazzle!
To receive this free printable – enter your email address in the box below and click submit. Make sure to check your inbox for an email from Design Dazzle. You will have access to all of our FREE printables and also will receive newsletters filled with lots of great information. Don't worry your email address will never be sold
Printable files are for personal use only. They are not for commercial use.
More Christmas Santa Sacks: