This post may contain affiliate links that, at no additional cost to you, I may earn a small commission. Read our Disclosure Policy.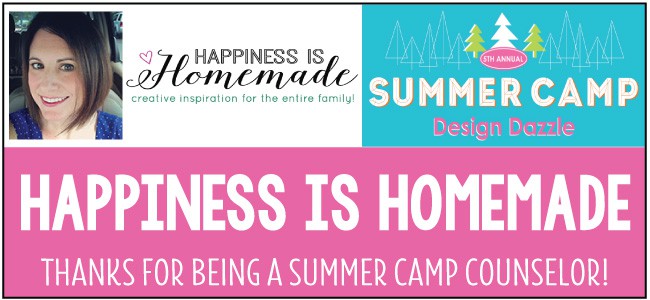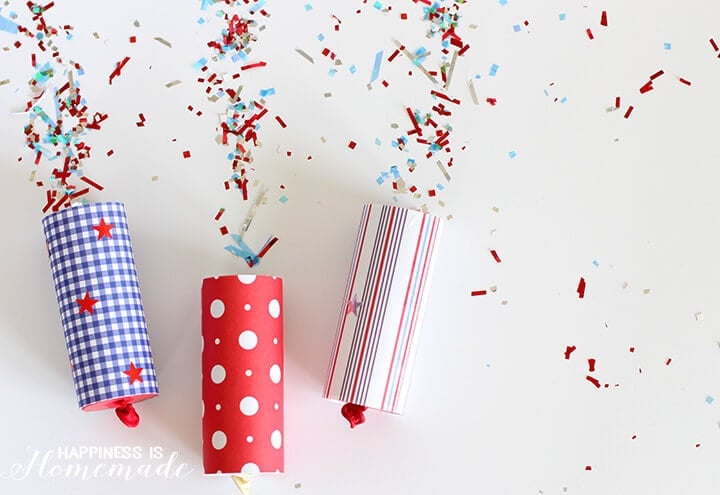 Hi everyone! I'm Heidi from Happiness is Homemade, and today I'm sharing these adorable confetti poppers that are a TON of fun for kids of all ages! Perfect for 4th of July, New Year's Eve, weddings, birthday parties and more! They're quick and easy to make, and they launch confetti high up into the air with a satisfying "POP!"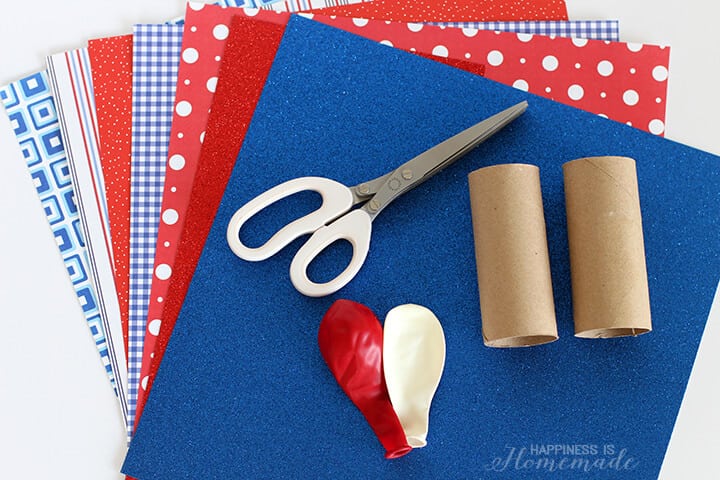 What You'll Need:
Empty Toilet Paper Tubes
Standard Scissors & Fringe Scissors
For Decorating – patterned paper, stickers, glitter, etc.
For Confetti – metallic tissue paper and/or gift bag filler, paper, etc.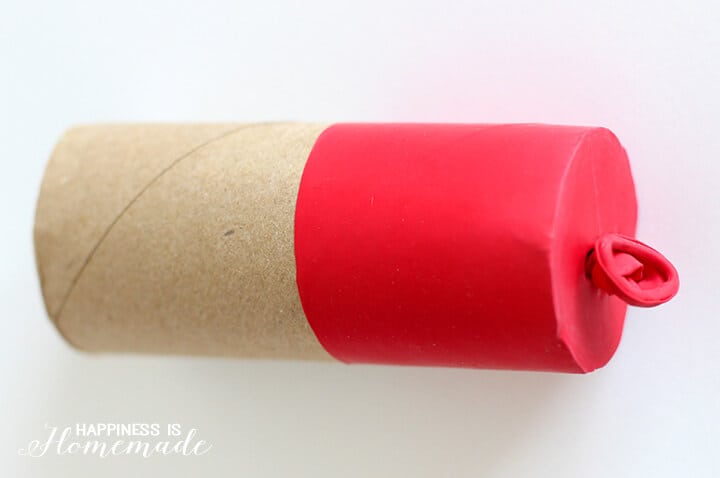 Knot the balloon, and cut off the opposite tip of the balloon. Stretch the balloon tightly around the toilet paper tube, and secure in place with a strip of packing tape.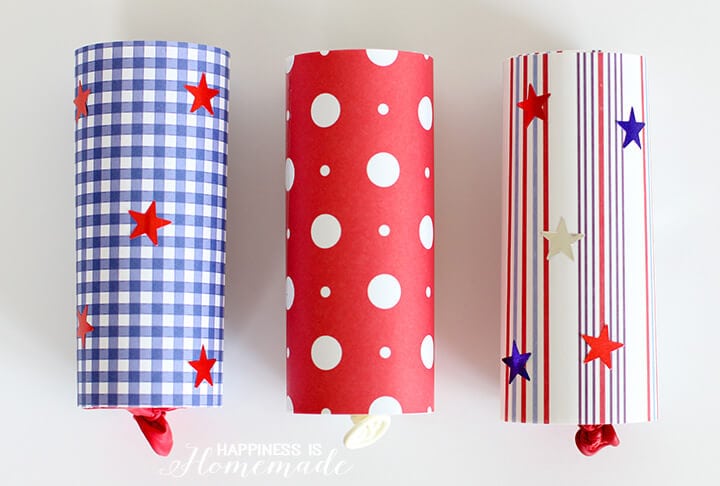 Decorate the tubes with patterned paper, stickers, markers, glitter, etc. For these tubes, we simply wrapped them with scrapbook paper, secured the paper with tape, and added a few star stickers.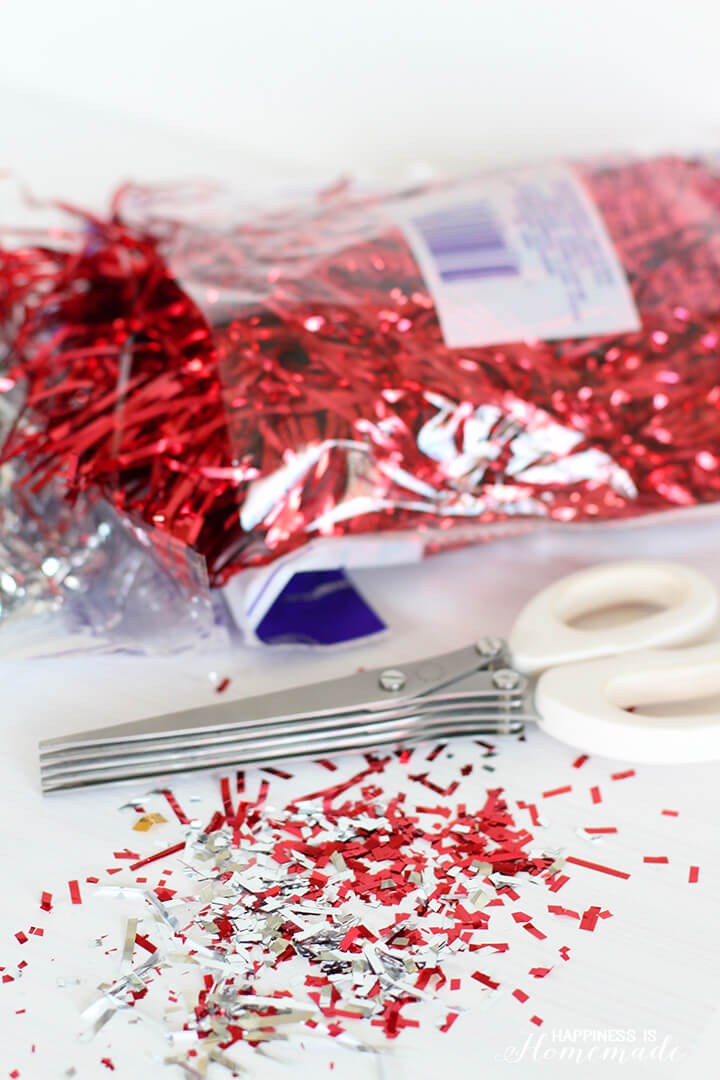 Fringe scissors can quickly turn a handful of gift bag filler into shiny metallic confetti. You'll want to make at least 3 tablespoons of confetti for each tube.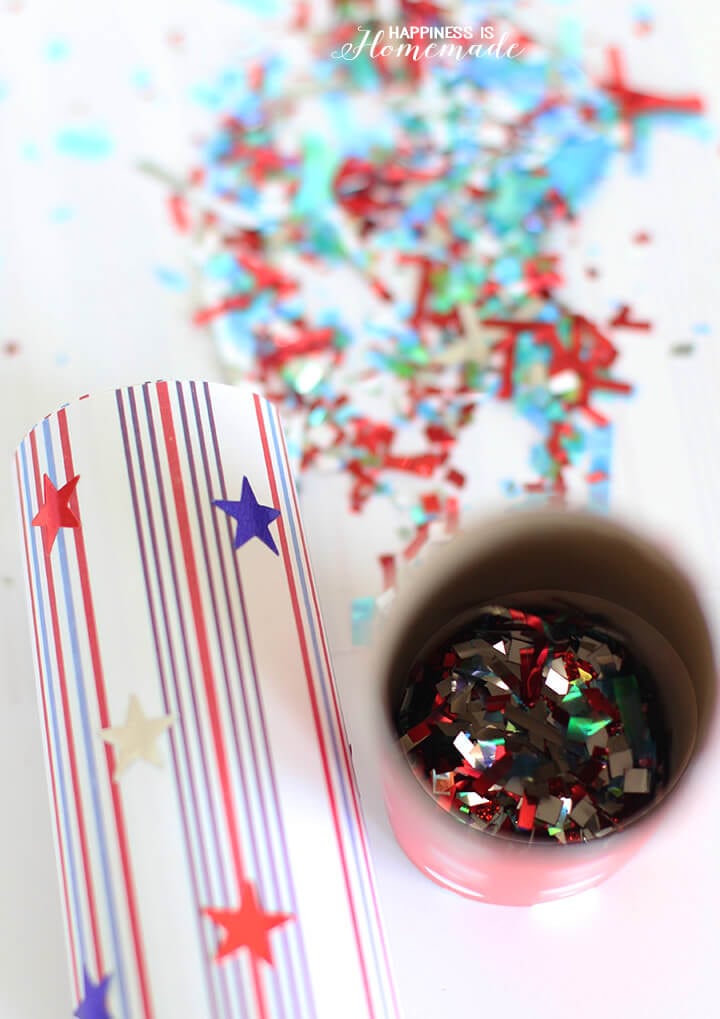 Add the confetti to the tube – use a funnel or a rolled piece of paper to help guide the confetti into the tube if necessary.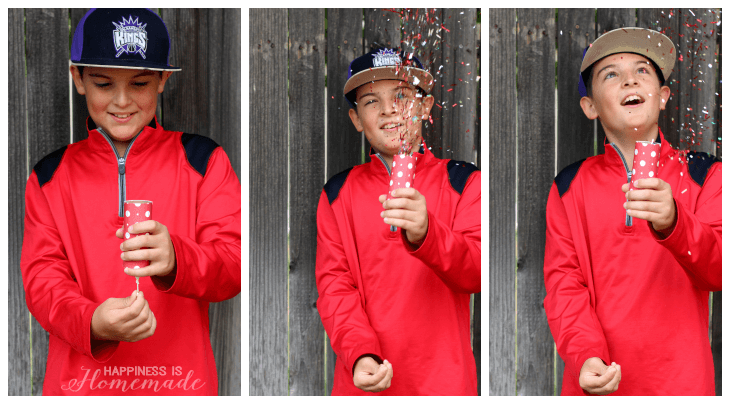 To launch the confetti, pull down tightly on the bottom knot of the balloon, and let go! The confetti will shoot up high into the air with a loud "Pop!" My boys think these poppers are one of the coolest things ever!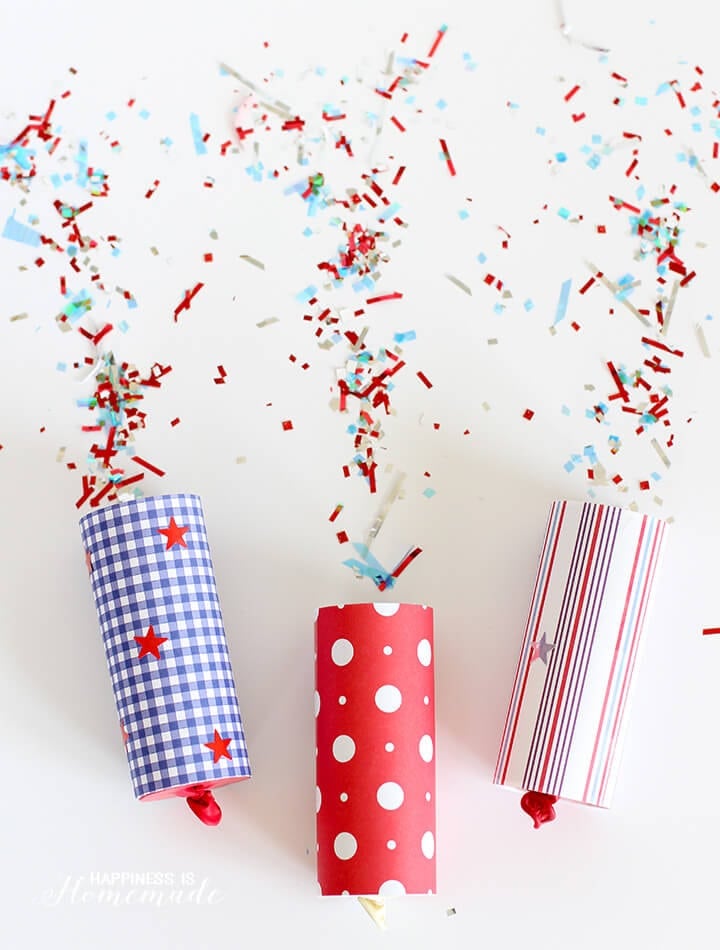 They're SO much fun!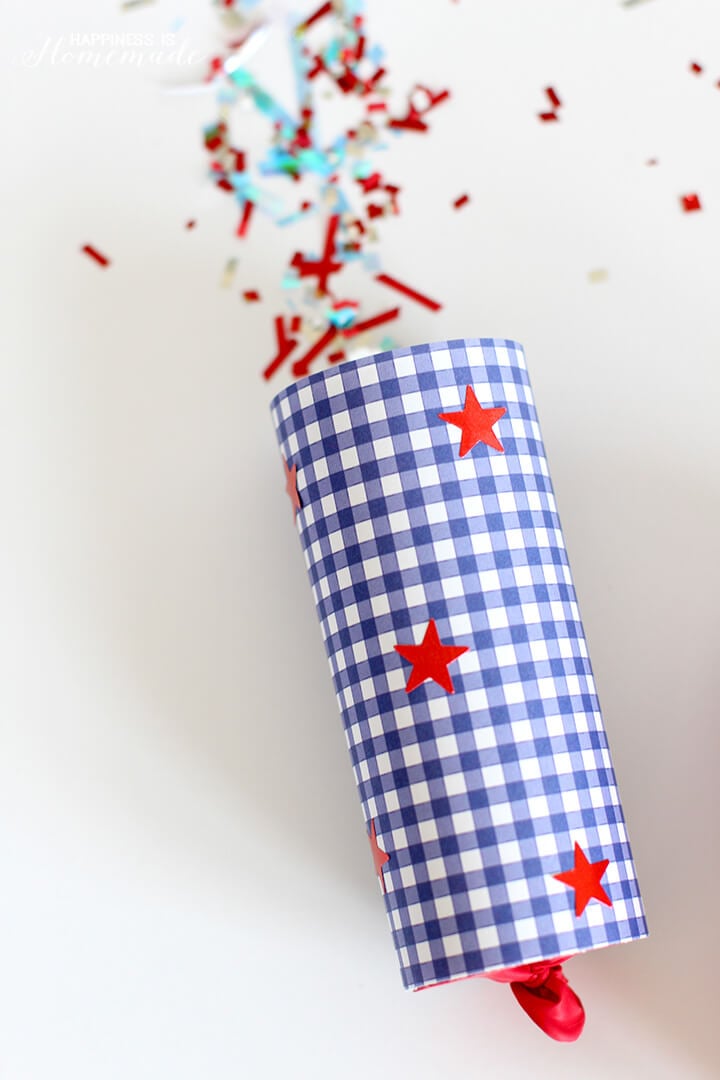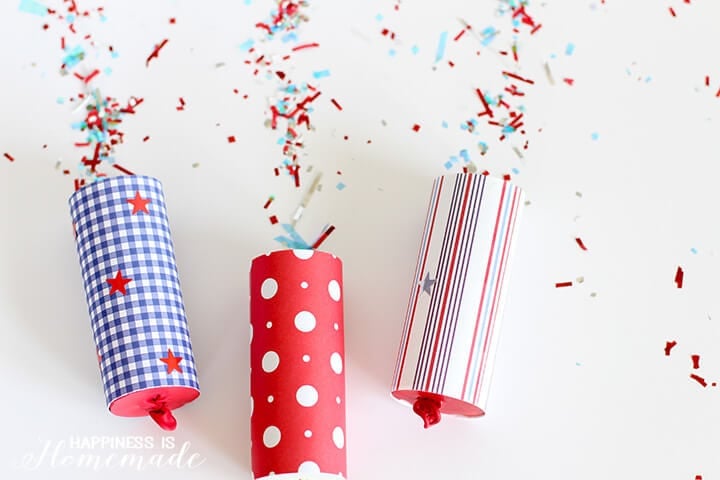 Make a whole bunch of these quick and easy confetti poppers to celebrate Independence Day, and share the fun with your friends and loved ones!
For even more ways to have fun this summer, be sure to check out Happiness is Homemade's Kids Craft Gallery and 4th of July Gallery, and hang out with us on Pinterest, Facebook, Instagram, and Twitter!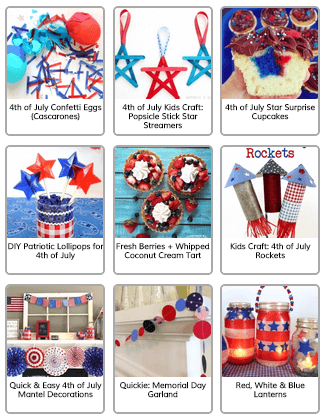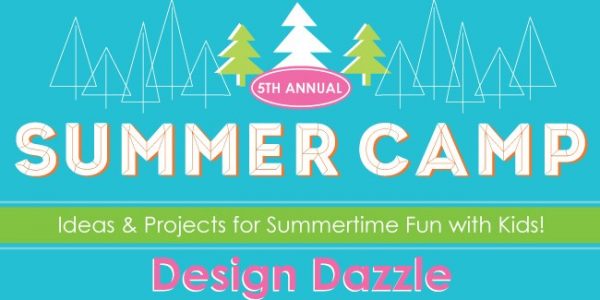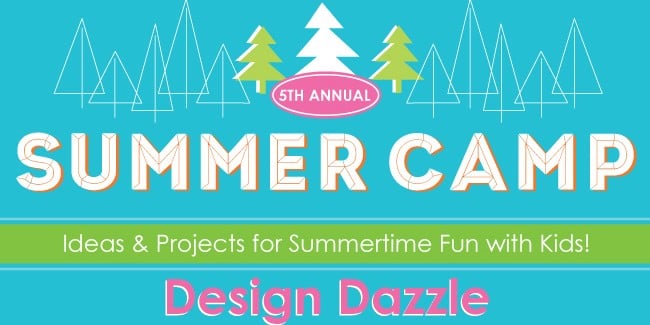 Thanks for a fun idea, Heidi!
Want to see more summertime fun ideas? Check out the Summer Camp Archives!
Save