This post may contain affiliate links that, at no additional cost to you, I may earn a small commission. Read our Disclosure Policy.
Let's just all agree that crock pot soup recipes are the best. Although they do take a little bit of planning, most are as simple as dumping in the ingredients and letting the slow cooker do the rest. Here is a list of 15 of our favorite slow cooker soup recipes. Enjoy!
This slow cooker soup is so delicious and unique. It will be a welcome addition to your meal plan after just one bowl.
Chicken and corn are the perfect pair for this soup. You will love how the slow cooker does all of the work for you with this dish.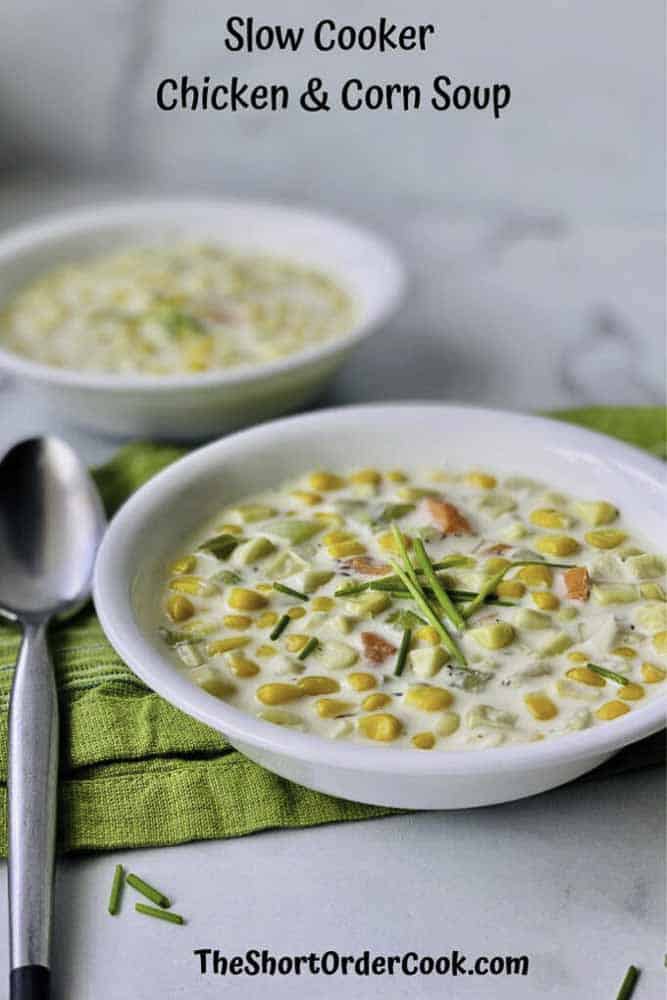 If you love fajitas, then this is the perfect soup for you! It is very easy to prepare and tastes like a million bucks on a cool day.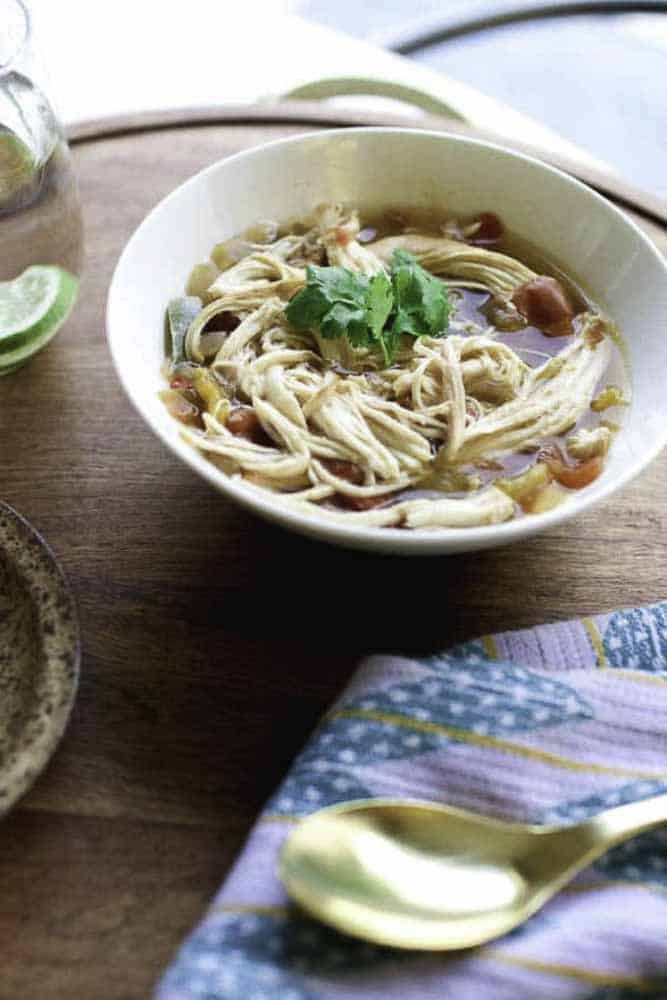 Lemon chicken orzo soup is the ultimate fall comfort meal. Let the slow cooker do the work for you on a hectic day!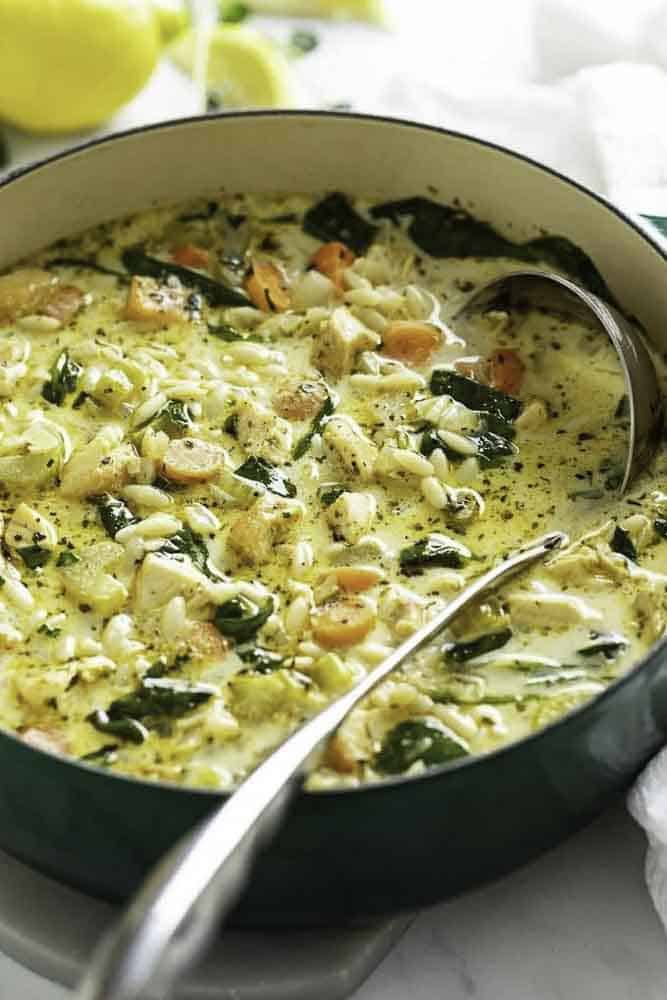 This soup is different, and yes, it uses chicken feet. But, it packs a whole lot of flavor into every bowl!
Baked Potato Soup by Herbs and Flour
This soup tastes just like a baked potato in liquid form. I have a feeling you are going to love this crock pot soup!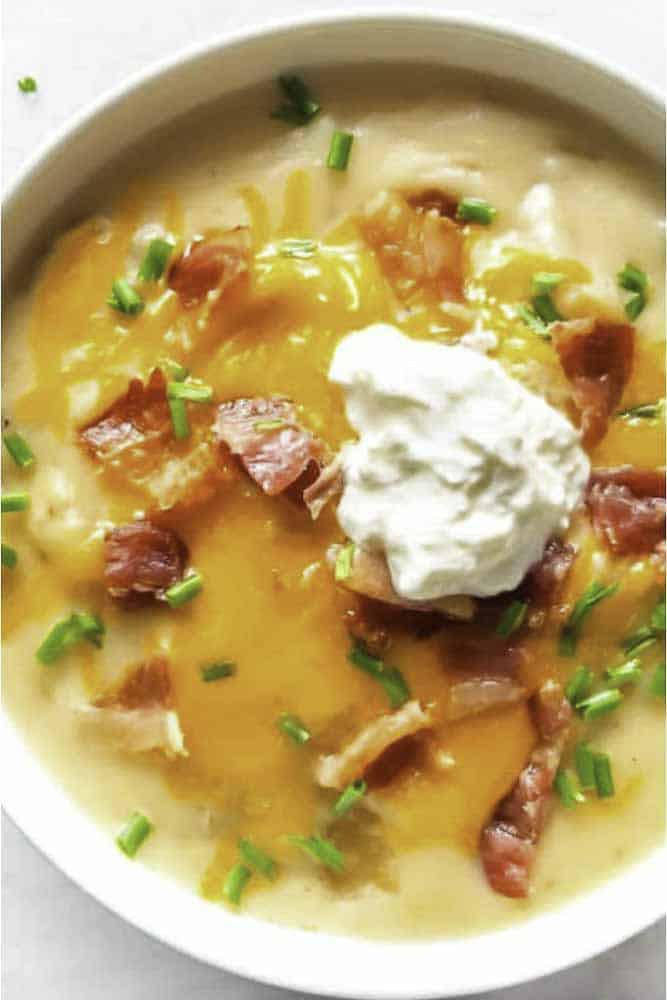 This slow cooker bisque feels so fancy, but it promises to be a breeze to make.
If you love a good burger, then save this recipe for later. It captures the essence of a cheeseburger in a yummy bowl of soup.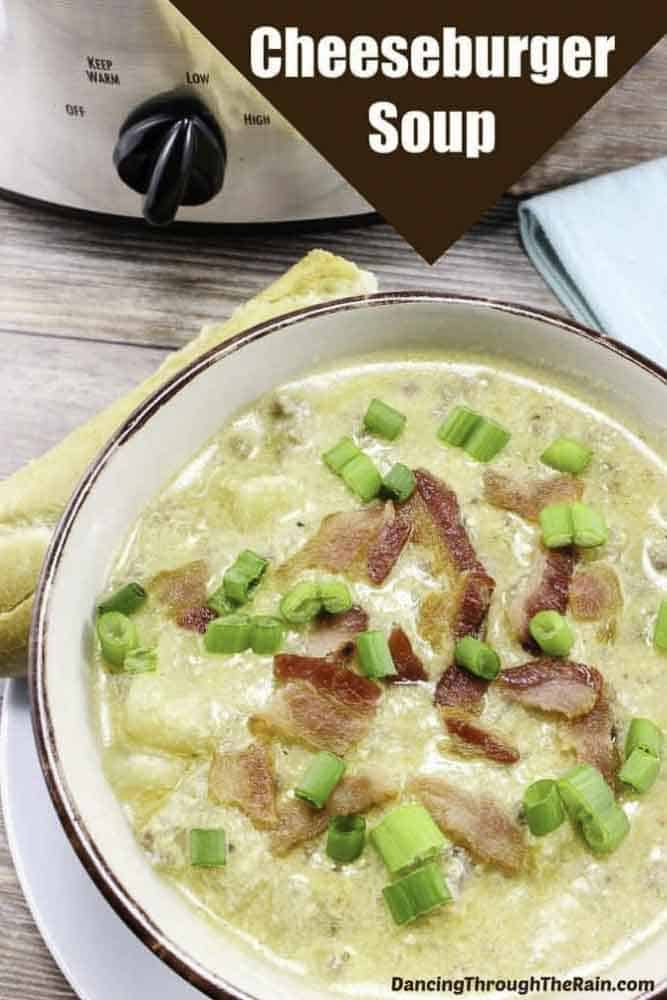 Who said french onion soup had to be complicated? This recipe makes it in the slow cooker for a really easy meal!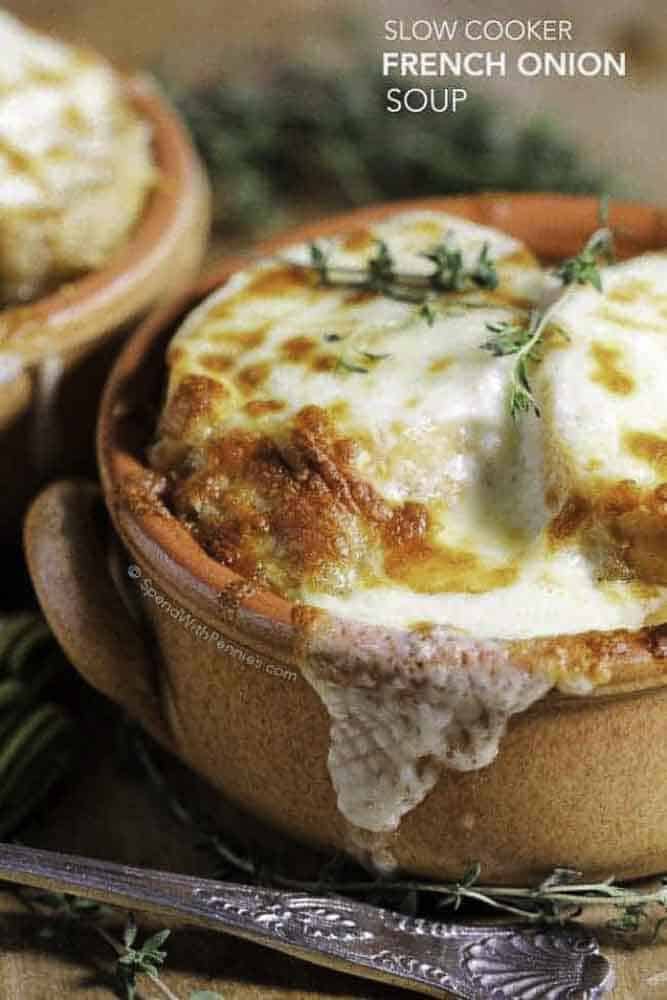 Potatoes and leeks come together to make one unforgettably comforting soup recipe.
This is such a great crock pot soup. It feels like a warm hug you can eat with a spoon!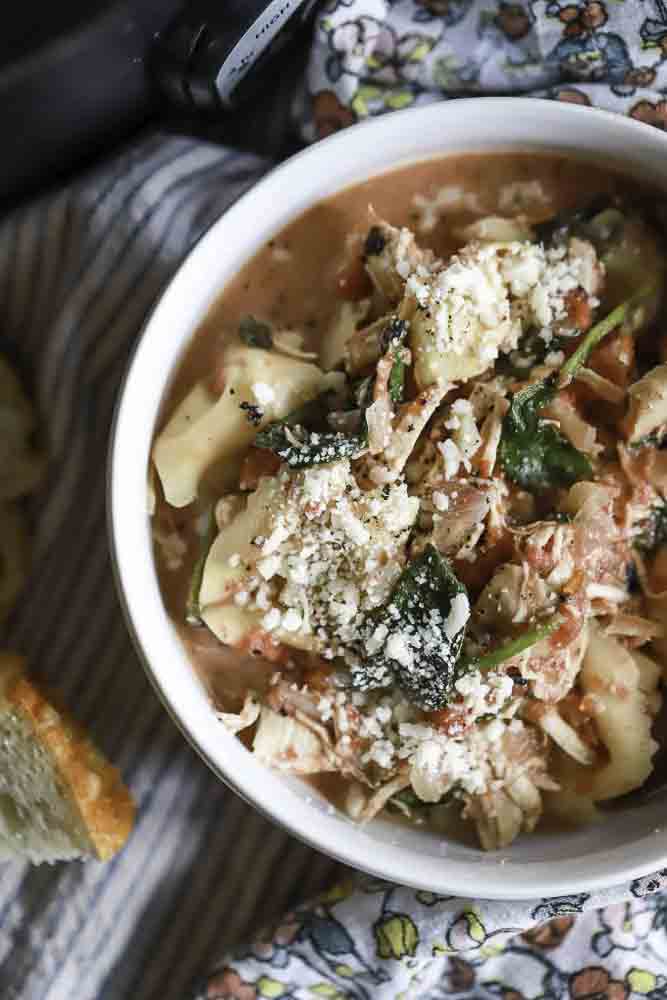 Leek Soup by Centsless Meals
If you like leeks, then you are going to love this easy slow cooker leek soup recipe.
Save this recipe for after Thanksgiving. It is great for making leftovers into a meal.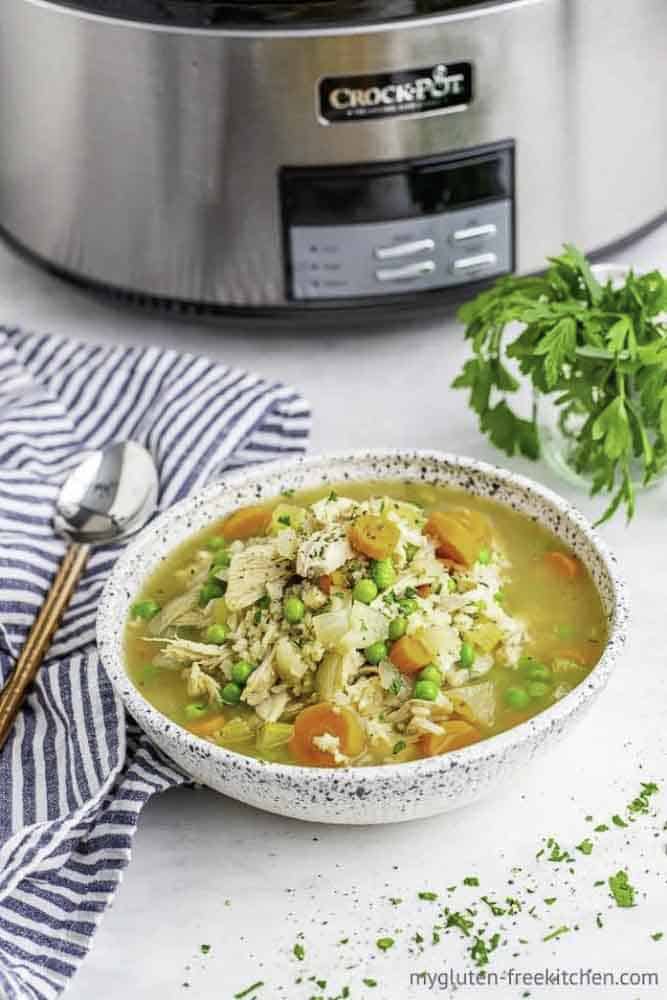 Spice up your chicken soup with this Mexican slow cooker recipe. It would be perfect for a cold days dinner.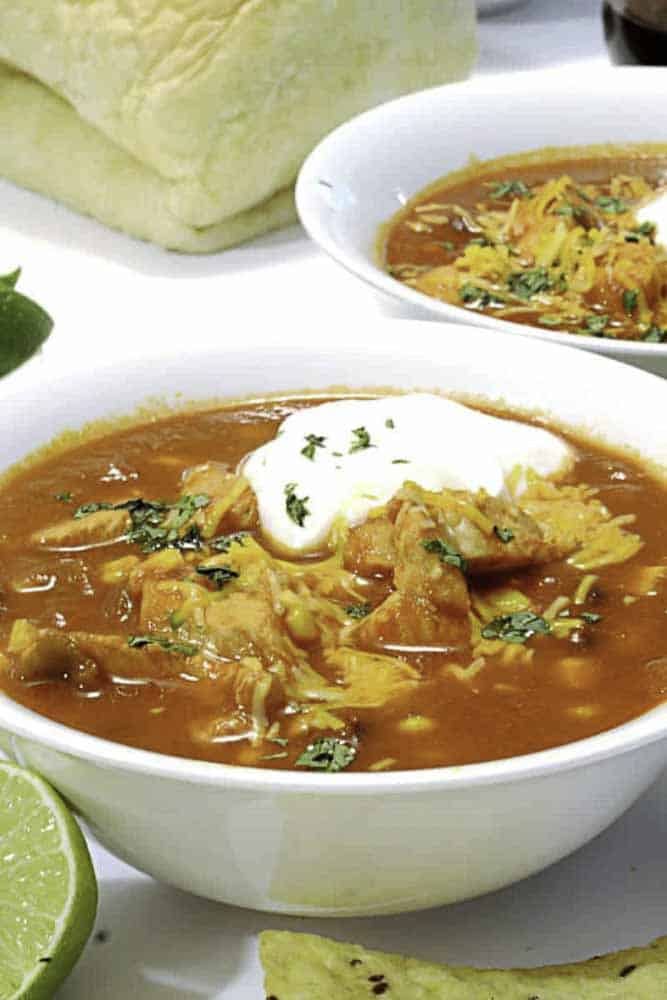 Split Pea Soup by What a Girl Eats
This soup is thick and hearty, and totally tasty! This recipe might make split pea soup your new favorite.
Let me know. what you think about these recipes and be sure to check out these Fantastic Fall Drinks or these pumpkin pasta recipes as well!