This post may contain affiliate links that, at no additional cost to you, I may earn a small commission. Read our Disclosure Policy.
The flavors and ingredients of fall don't have to live just in desserts and meals!
With these incredible and delicious recipes, your drinks can have an added fall flair to them as well!
Crisp apples, ripe cranberries and plenty of pumpkin spice go into making these delectable drinks something to look forward to this fall!
Since there's no alcohol in these drinks, you're sure to find something the whole family will enjoy!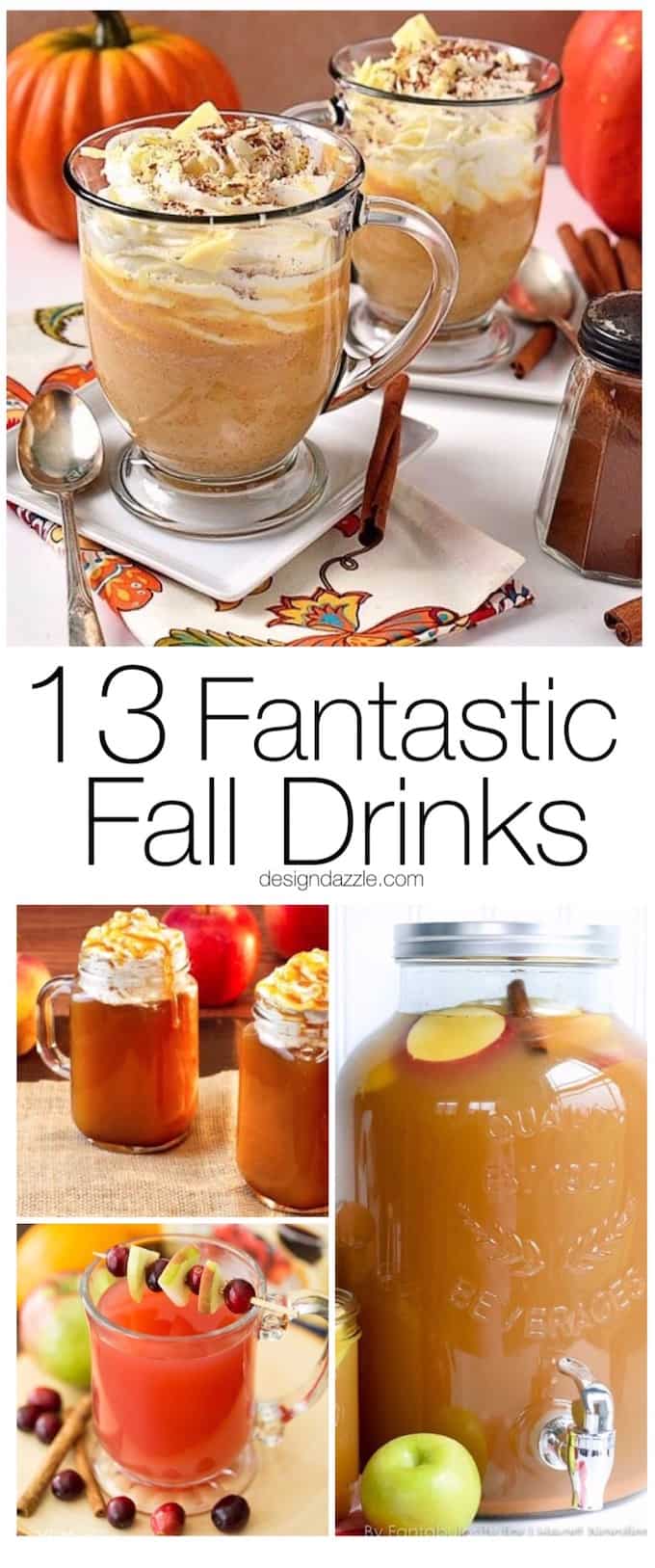 1. Caramel Apple Milkshake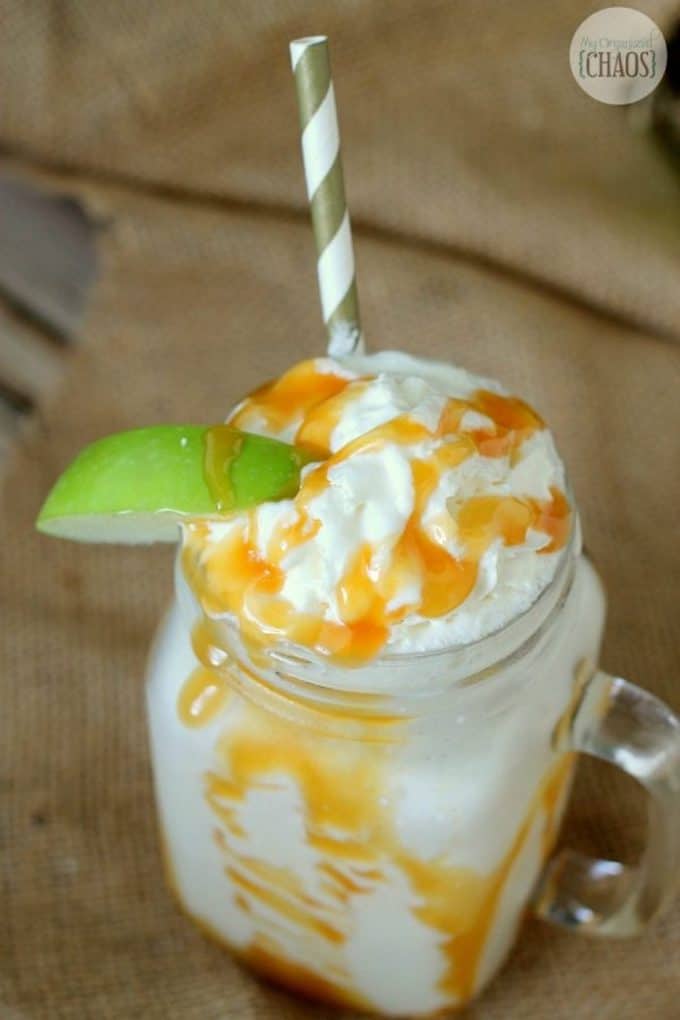 This creamy and delicious caramel apple flavored milkshake is a wonderful way to turn a classic summer treat into something just as great for fall.
The rich, classic flavors are comforting and a great way to treat yourself after a long day! Get the full recipe here.
2. Pumpkin Spice White Hot Chocolate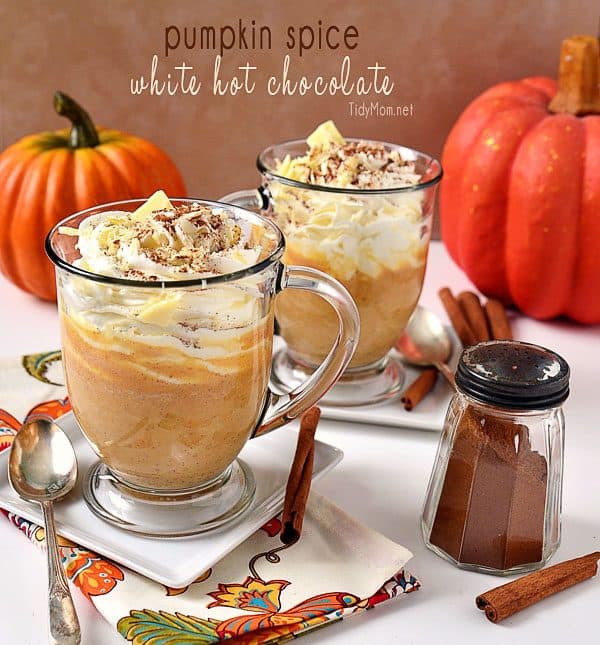 One of the best things about autumn is being able to cozy up next to the fire with a big cup of hot cocoa in the evenings.
One of the other best things?
Pumpkin flavored everything! Combine the two with this wonderful recipe!
3. Spiced Caramel Apple Cider
Spice up your fall drinks with this fantastic spiced caramel apple cider!
Not only is it totally yummy, but is has all the wonderful apple spice and caramel flavors that will warm you up!
4. Apple Cider Floats
Instead of your regular Root Beer floats, change things up with this delicious recipe for apple cider floats!
It's the perfect addition to your fall drink arsenal!
5. Golden Apple Punch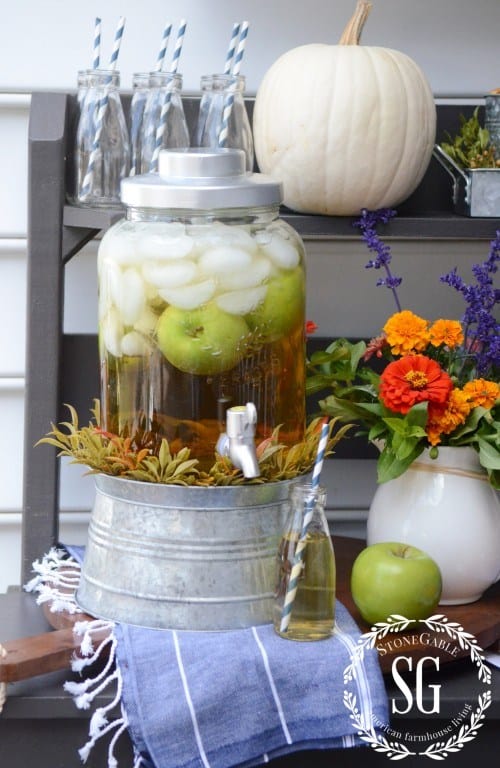 Hosting a fall dinner party or get together? Serving this apple punch is the perfect way to bring the flavors of fall into the mix!
It's sure to be a hit with guests – and since there's no alcohol, it's family friendly, too!
6. Pumpkin Pie Milkshake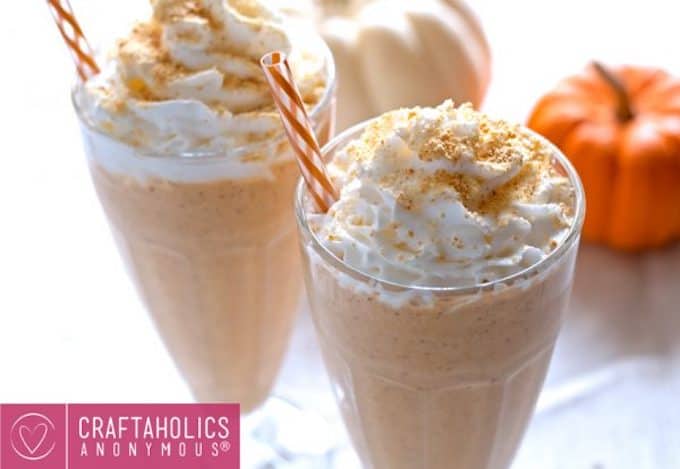 Milkshakes are always a good idea, but adding the delicious flavors of pumpkin pie to this one will make it your new favorite autumn drink!
Creamy, cool and a great way to enjoy pumpkin pie without having to make the pie! Get the recipe here.
7. Thanksgiving Punch
Even though it's labeled 'Thanksgiving,' this punch is the perfect addition to any fall party, celebration or event!
The crisp flavors pair well with a variety of foods, but you'll have to make it in big batches because this punch will go fast! Find the recipe here.
8. Candy Corn Punch
This candy corn punch is so much fun!
It's the quintessential colors of fall and is sure to bring a smile to everyone who sees it and tries it.
It's so easy to make and will look great at your fall or Halloween party!
9. Caramel Apple Float
Caramel Apples are so fun to make during the cooler months, but I love this take on the classic flavors from the Lovely Little Kitchen by turning them into a fun float!
Find the whole recipe here.
10. Apple Pie Punch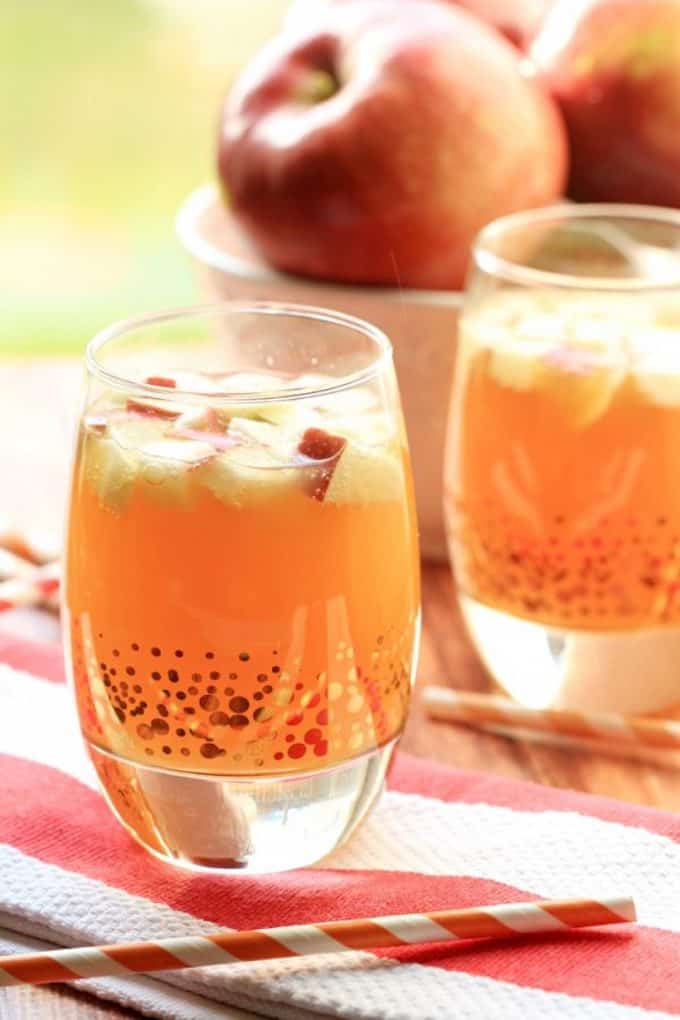 This yummy punch is a great way to use those fall apples and also a great drink that is bubbly and fun to drink!
Plus, it's a super easy recipe that looks classy with its apple garnish – win win! Get the instructions here.
11. Slow Cooker Cranberry Apple Cider
Want a beautiful drink but don't have a lot of time?
This slow cooker cider is just what you need!
It's a wonderful, warm drink to cozy up with at the end of the day!
12. Spiced Cider Punch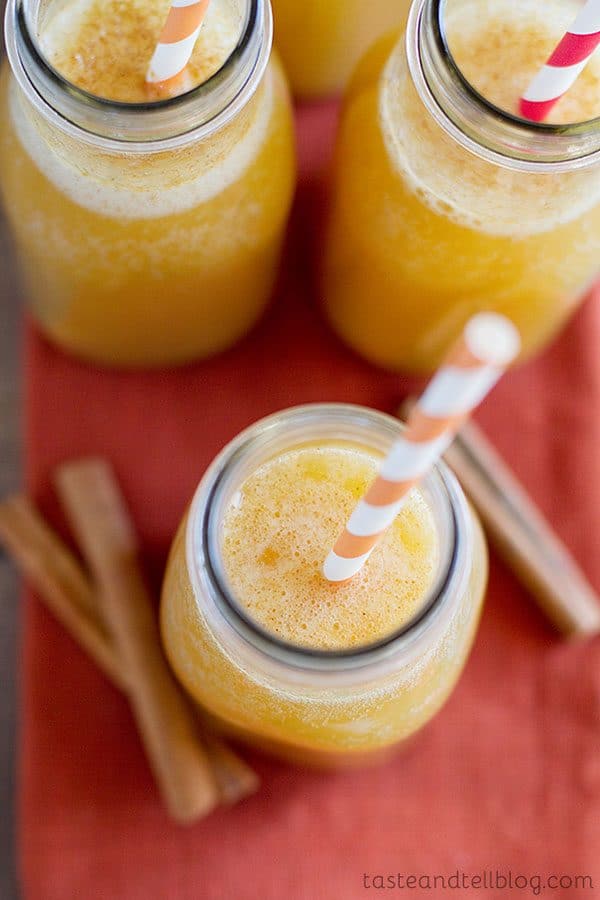 The spices in this delicious punch just scream fall and the cooler weather.
It's a wonderful way to bring those fall flavors into your drinks and the perfect recipe to serve at a get together.
Find the instructions here.
What are some of your favorite drinks to whip up in the fall? I'd love to hear your suggestions!
I love these Moscow mule copper mugs, great for my favorite homemade apple cider drinks!
These Irish mugs and Irish glasses also are perfect for some apple milkshake or pumpkin spice hot choco drink!


Title:
13 Fantastic Fall Drinks
Mentions:
drinks, fall drinks, mocktails, yummy drinks
Last Updated:
November 28, 2022