This post may contain affiliate links that, at no additional cost to you, I may earn a small commission. Read our Disclosure Policy.
Thanksgiving is a cherished time of year when families and friends gather around a sumptuous meal to give thanks. The centerpiece of the meal is often a turkey, roasted to perfection, surrounded by an array of delightful sides, from green bean casserole to sweet potatoes. But what if you could elevate your Thanksgiving dinner by grilling instead of roasting? Not only do these smoked Thanksgiving appetizers offer amazing flavor, but it's also a great way to free up oven space for your other Thanksgiving side dishes.
Smoked Thanksgiving Appetizers – Great choices to choose from
When I plan appetizers for Thanksgiving Day, I look for things that will keep my guests busy while I am completing the dinner but at the same time, I want to offer them something delicious and different. I am passing along a few of the recipes for smoked Thanksgiving appetizers I have used over the years to hold off my hungry crowd and that they all seem to have enjoyed.
Seeing both a grill and a smoker in action simultaneously at someone's home is hardly a rare sight. Are you a huge fan of the iconic Buffalo Chicken Dip? This creamy, spicy dip is an absolute hit for the holiday meal and is practically a requirement for any event.
However, we believe that Buffalo Chicken Dip reaches its full potential when smoked. So, for your next big game day, light up that smoker and prepare this irresistible buffalo-flavored dip. The star component in this delectable smoked dip is none other than shredded chicken!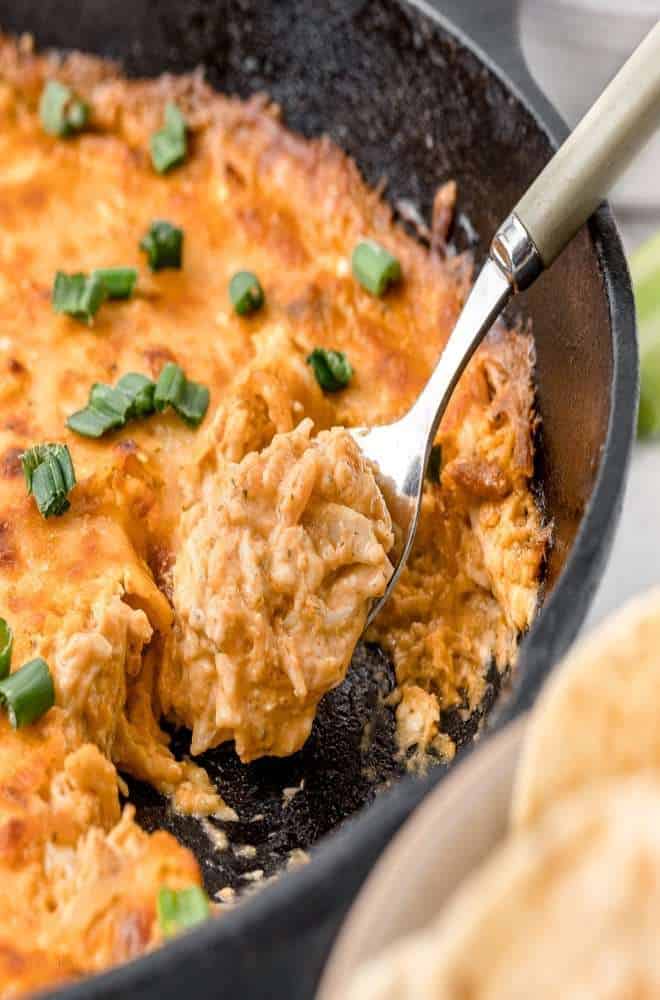 This Simple Smoked Shrimp recipe serves as a wonderful appetizer straight from the smoker for your turkey dinner. Alternatively, you can incorporate this smoked shrimp into tacos, pasta, or any main dish you prefer.
The smoker's low temperature is perfect for cooking shrimp without losing moisture, all while infusing them with a rich, smoky taste.
To ensure the shrimp remain moist and flavorful, I place the smoked Thanksgiving appetizers in a foil pan situated on the smoker's rack, shielding them from direct heat. I also add butter to the pan, providing the essential fat that not only keeps the shrimp juicy but also enhances their flavor.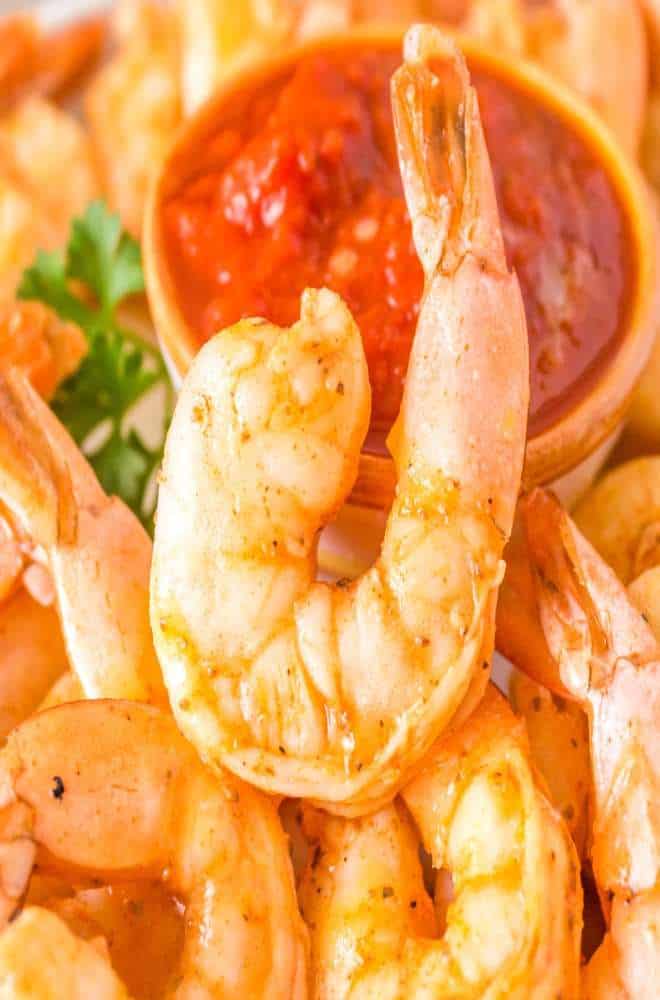 Ever thought of infusing your tuna dip with a smoky flair this holiday season? If you haven't, you're truly missing out! This Smoked Tuna Dip offers a tasty and unique spin that will elevate your charcoal grill appetizer game. Plus, it's incredibly easy to prepare and is ready in under 10 minutes.
I'm constantly on the hunt for easy Thanksgiving appetizers that are not just scrumptious but also fuss-free. This way, whether it's a social gathering, a Thanksgiving feast, a party, or a game day, I can simply gather a few staple ingredients, whip up something delectable in a jiffy, and serve an appetizer that's sure to delight. Smoked tuna dip fits the bill perfectly—it's a tried-and-true delicious recipe and a crowd favorite that's easy to prepare and irresistibly good. The smoky nuance adds a depth of flavor that's hard to ignore.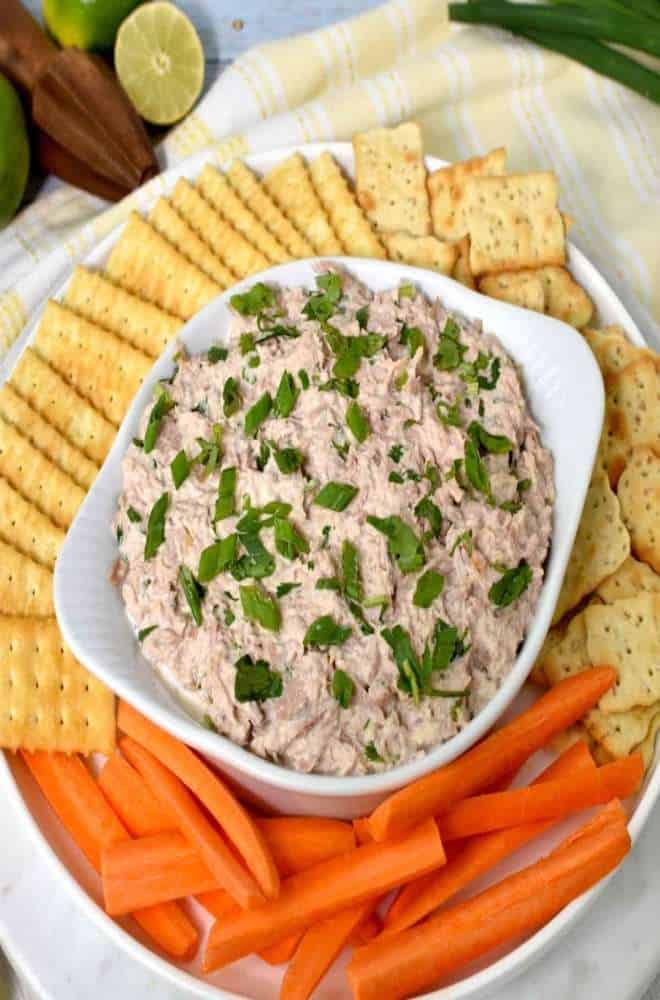 Thanksgiving Smoker Recipes
Smoked mushrooms rank among the easiest Thanksgiving appetizers or side dishes to prepare with a short ingredients list. Boasting a flavorful simple mix of smoky and earthy notes, along with a buttery finish enhanced by grain mustard, these mushrooms are a welcome addition and are sure to keep you coming back for seconds.
Pro Tip: The type of wood chips you select can significantly impact the flavor profile of your smoked mushrooms. We opted for hickory wood pellets, but feel free to use your preferred variety for these great smoked Thanksgiving appetizers.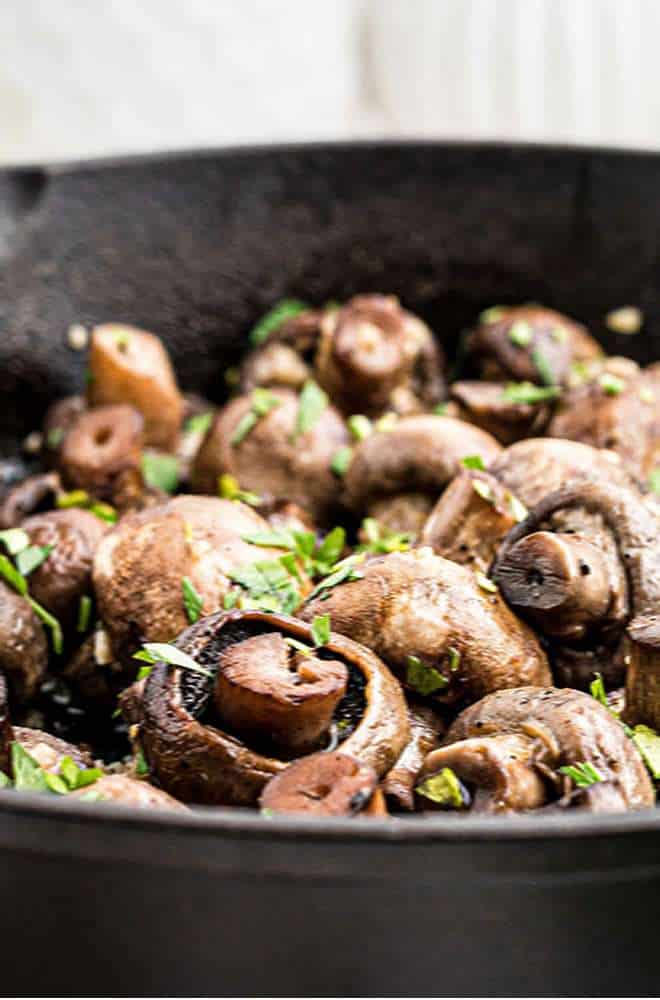 These smoked deviled eggs put a sensational spin on a timeless classic, offering a burst of flavor that makes them the ideal appetizer for any meal.
Smoking tomatoes is a quick and straightforward recipe for the biggest dinner of the year. The smoking process intensifies the natural sweetness of the tomatoes, enriching their flavor. When you add complementary herbs and seasonings, the taste is elevated even further! The finished product is not only a tasty standalone snack but also a versatile base with a savory, sweet, and smoky profile that can enhance numerous other dishes and the perfect Thanksgiving dinner.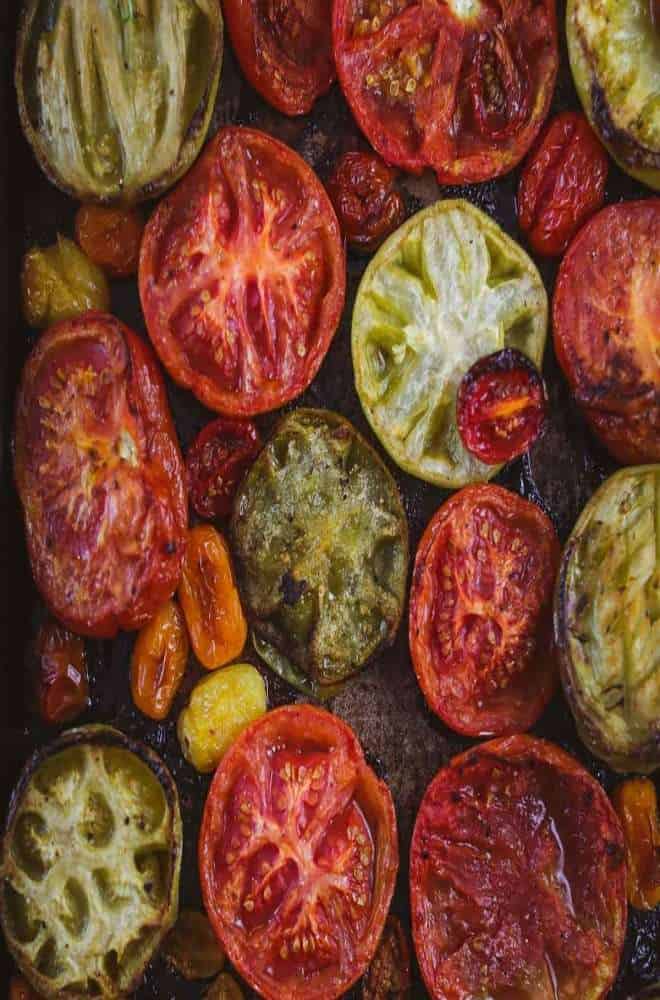 Imagine Smoked Shotgun Shells as a thrilling blend of classic Italian fare and the down-home allure of Southern BBQ.
Stuffed manicotti shells often conjure images of hearty, cheese-laden comfort food. These familiar pasta pockets are the perfect appetizer amply filled with sumptuous meat and cheese, and are great Thanksgiving sides.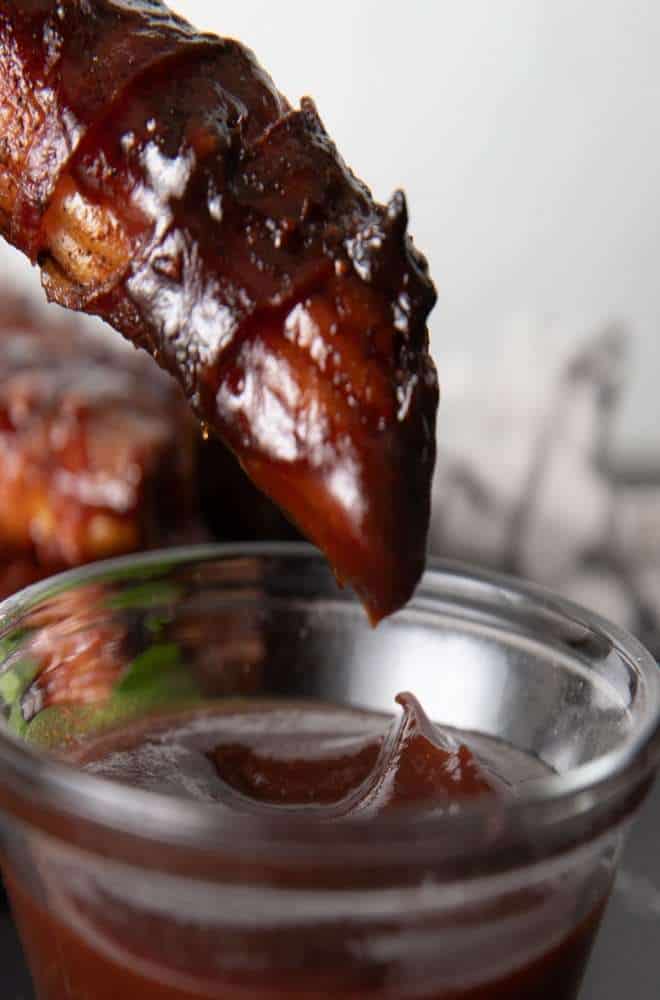 Cranberry Brie Bites offer a quick and straightforward puff pastry appetizer ideal for festive occasions and go well with Thanksgiving turkey. Combining the tang of cranberry sauce with gooey brie, all wrapped in flaky puff pastry, these mini delights are sure to please a crowd.
With just a 15-minute prep time, they're a hassle-free smoked Thanksgiving appetizers for holiday celebrations such, as Christmas, and New Year's. Not only are these cranberry brie bites effortless to create, but they also boast a delectable flavor.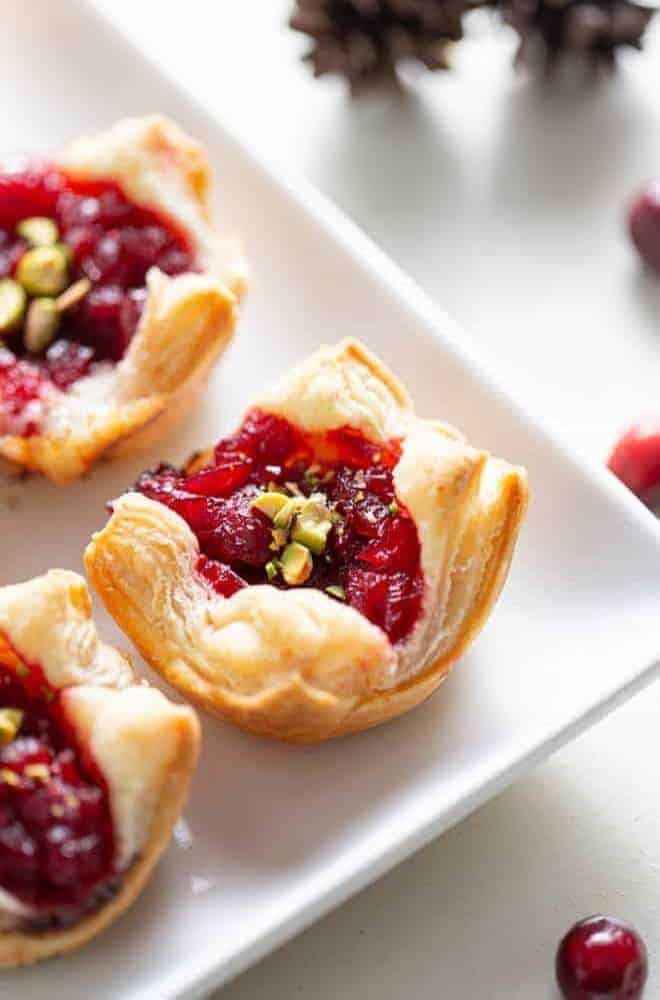 What's the magic element in this recipe for your Thanksgiving menu? It could be any of the assorted cheeses, the bacon, or even the breadcrumb finish. This incredible smoked side dish for your holiday party pairs excellently with options like Juicy Smoked Whole Chicken, Smoked Pulled Pork or Smoked Meatloaf. The aim of smoking mac and cheese is to infuse it with a delightful smoky essence. Be aware, though, that the low temperature won't allow the panko breadcrumbs to crisp or brown to your preference.
However, achieving that golden-brown crust is an easy fix! For the best results, simply place your mac and cheese under a high broiler for 1-2 minutes, until the panko breadcrumbs turn a lovely golden hue.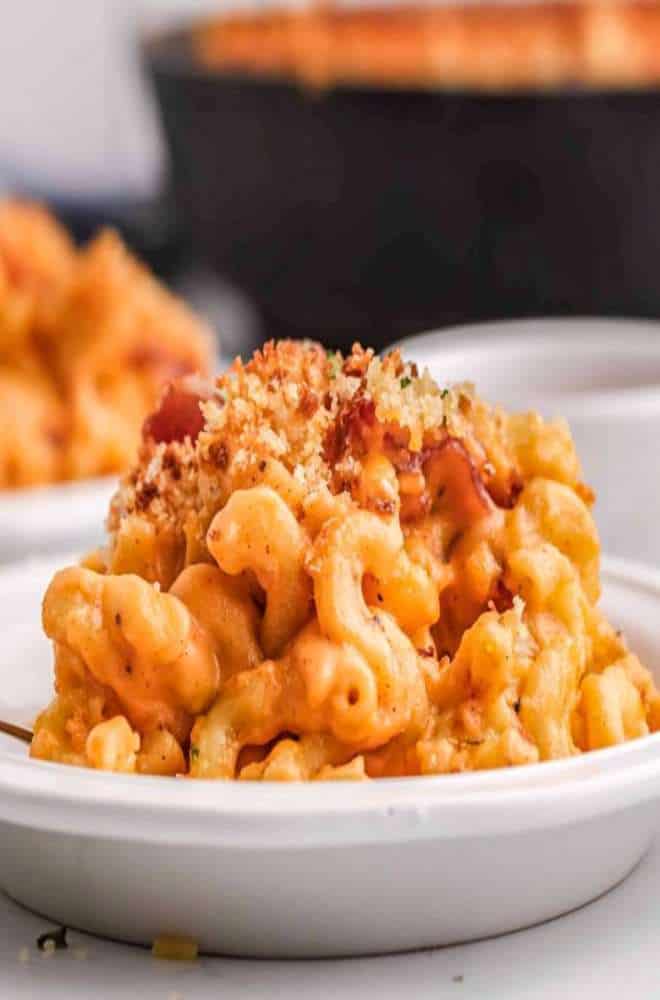 No gathering is truly complete without a serving tray filled with these crunchy smoked chicken wings, accompanied by all the favorite dips and sides for extra flavor.
These wings are a great option and are first cooked at a low temperature to infuse them with that ideal smoky flavor, then exposed to a burst of high heat to achieve that much-coveted crispy skin—a surefire hit for any social event. Be it a laid-back barbecue in your backyard or a spirited tailgate party on game day, these top-notch smoked Thanksgiving appetizers deserve a spot on your menu of simple appetizers.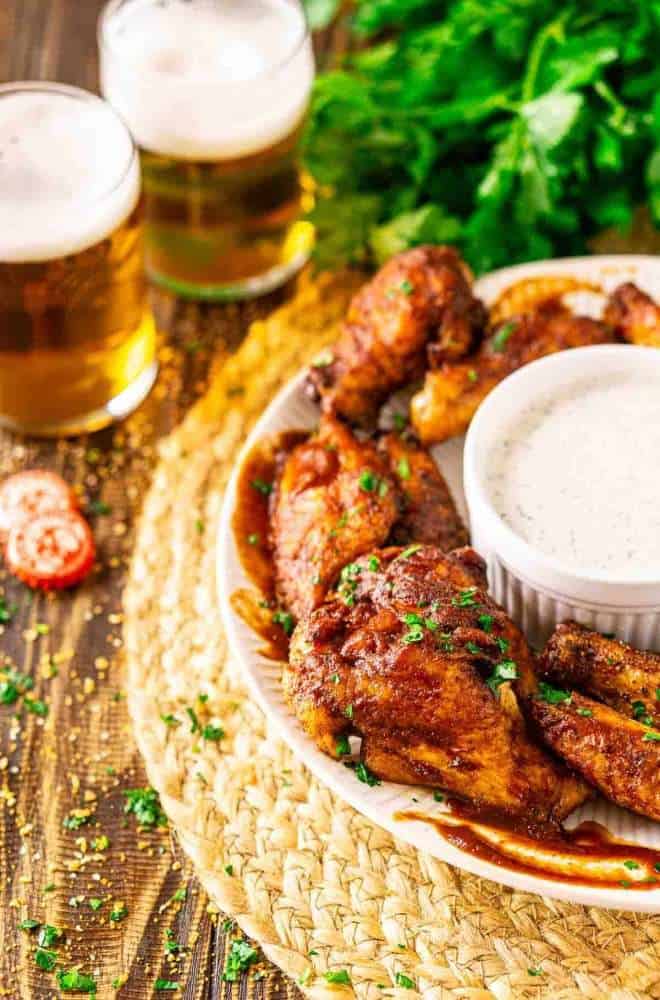 Looking for the ultimate party elegant appetizer for a traditional Thanksgiving feast? This simple smoked full recipe of cream cheese recipe will become your go-to option time and again for the main event.
Seasoned with a tasty dry rub, the cream cheese emerges from the smoker as a rich, spreadable delight infused with the perfect hint of smokiness and sweet flavors. With just a few minutes of prep time, the smoker does the heavy lifting, making this an incredibly easy appetizer to whip up. Keep this smoked cream cheese recipe within reach—it's destined to become the new crowd-pleaser at all your gatherings.
These Bacon-Wrapped Water Chestnuts stand out as a swift and simple holiday appetizer on Turkey Day that's a true crowd-pleaser. These crunchy water chestnuts are enveloped in flavorful, smoky bacon and seasoned with your choice of BBQ rub. After grilling them to crispy perfection, you end up with what is likely one of the most irresistible Christmas appetizers you'll ever prepare.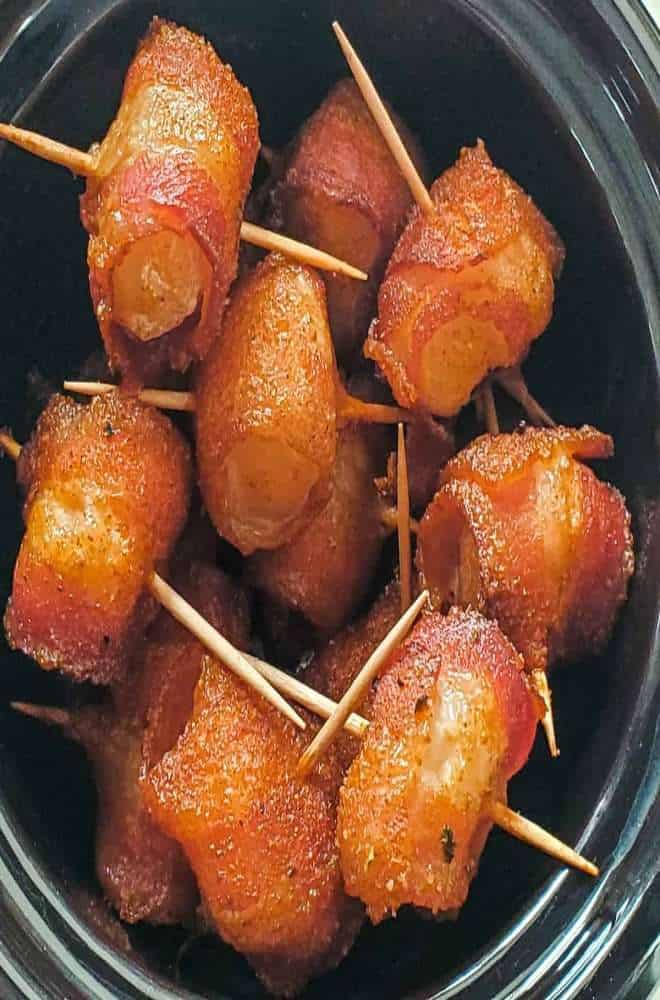 Frequently featured in bars and bodegas throughout Spain, bacon-wrapped dates are a staple in Spanish tapas. Typically filled with a variety of meats or cheeses, these morsels are then encased in bacon and cooked until they reach a delectable crispiness. Often referred to as Devils on Horseback, these Spanish nibbles are simple to prepare and serve as an ideal finger food for occasions that call for crowd-pleasing appetizers.
These smoked chicken spring rolls are essentially mini hand-held salads complete with dip-able dressing. They offer a harmonious mix of vegetables, noodles, and juicy meat, all snugly enveloped in delicate rice paper.
Featuring the smoky essence of grilled chicken complemented by refreshing mint, crunchy veggies, and a zesty yet sweet dressing, this dish is straightforward but packs a delicious punch.
Not only is it a flavorful treat, but it's also a light and nutritious option, ideal for those looking to enjoy a tasty meal while maintaining a healthy lifestyle.
Prepare to elevate your next outdoor barbecue or tailgate gathering with these irresistible Armadillo Eggs. If you're a fan of meat and spice, you'll fall head over heels for this great blend of jalapeño peppers stuffed with cream cheese, then wrapped in zesty chorizo sausage and bacon. Add a finishing touch with a glaze of your preferred BBQ sauce. These bacon-wrapped delights are sure to be a smash hit among aficionados of spicy flavors.
The pairing of smoked salmon and cream cheese, complemented by the briny kick of olive and the zesty tang of lemon, is simply a culinary match made in heaven. The best part? It takes just 10 minutes to assemble! These smoked salmon and cream cheese tender meat bites are a quick and effortless appetizer that the entire family will adore. The beauty of this dish is its simplicity; it doesn't even require cooking.
The harmony of textures and flavors truly elevates these smoked Thanksgiving appetizers. Beyond the salmon and cream cheese, the subtle addition of lemon and a half-olive on each bite introduces an extra layer of tanginess, taking these bites from great to absolutely amazing.
This irresistible Smoked Buffalo Chicken Dip is a velvety blend of creaminess and cheesiness with a smoky kick, making it utterly addictive! With just 8 simple ingredients, it serves as an ideal smoked appetizer for the big day and sporting events.
No smoker? No worries! You can easily replicate this crowd-pleaser using a crockpot or an oven, thanks to a secret ingredient that imparts that coveted smoky essence.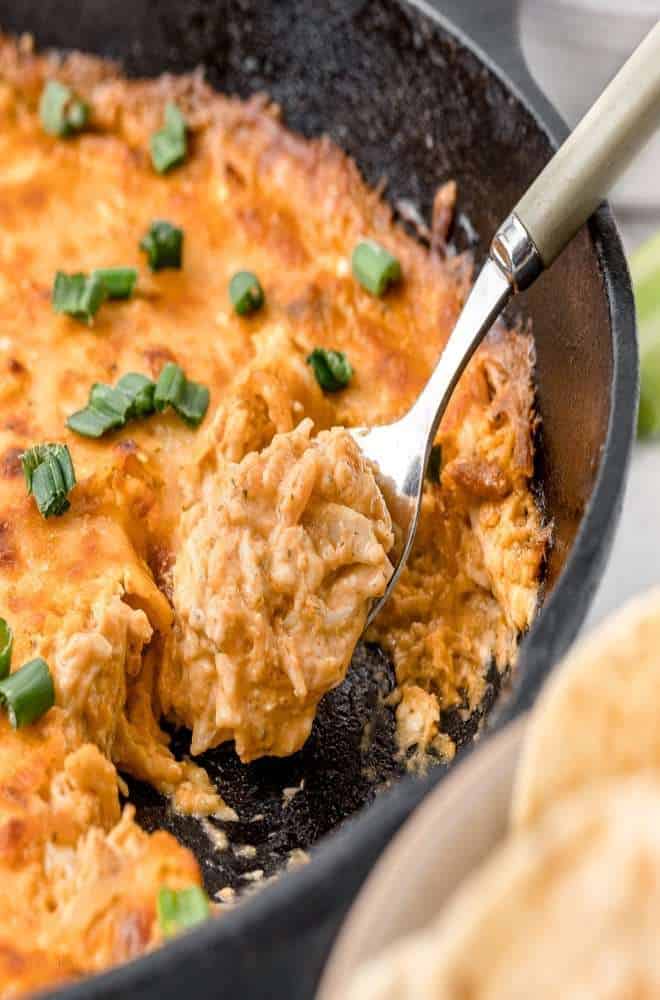 This straightforward Smoked Cream Cheese recipe is the ultimate smoky starter, striking the perfect balance between sweetness and heat with ingredients like brown sugar, garlic powder, chili powder, and red pepper flakes. Enjoy it either warm or chilled, and pair it with your go-to dippers.
This is the one and only recipe you'll ever need for Smoked Cream Cheese. Tested in both primary types of smokers—vertical and grill smokers—it offers versatility and adaptability.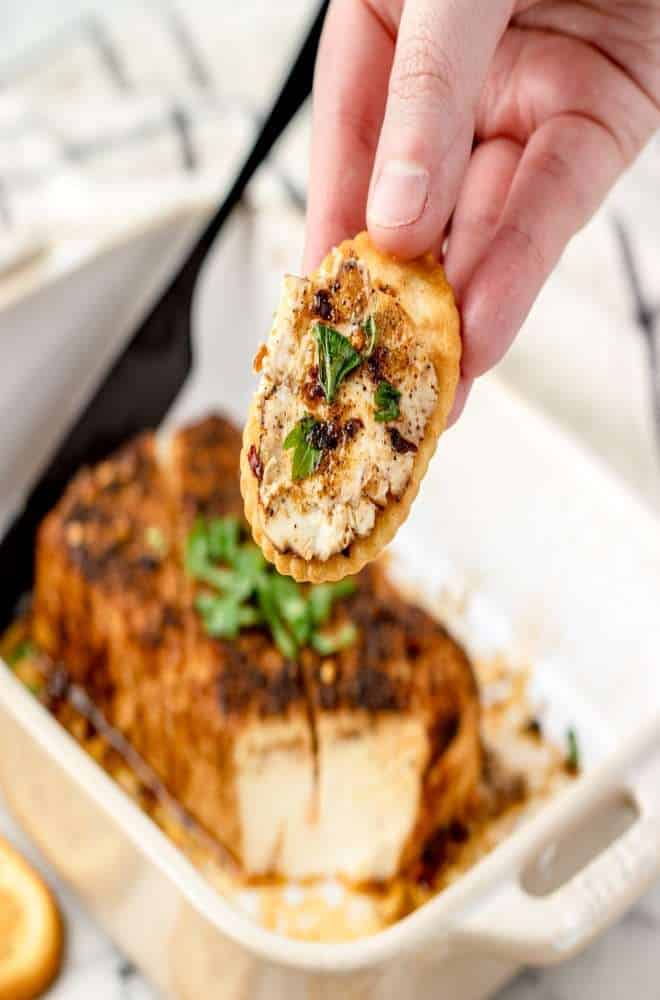 Elevate the classic appetizer of stuffed mushrooms by adding a smoky twist! The blend of cream cheese, everyday spices, and a mix of asiago and cheddar, all heightened by a smoky aroma, is a culinary delight your taste buds will relish.
When preparing this dish, you have the flexibility to use either button or portobello mushrooms. If you're a fan of a simpler flavor profile, you can also opt to forgo the cream cheese filling and enjoy the straightforward goodness of smoked mushrooms.
Fire up the grill for this simple yet scrumptious Smoked Cream Cheese Recipe, an ideal cheese appetizer that's a hit at holiday gatherings or summer barbecues! It's as effortless to prepare as our Smoked Queso, Chili Cheese Dip, and Rotel Dip. Pair this delectable smoked cream cheese with other smoked dishes to elevate your menu!
Simply coat a block of cream cheese with your preferred dry spice rub, and serve it alongside chips, crackers, bread, or even fresh vegetables.
Bursting with flavor, this smoked cream cheese variation adds a scrumptious spin to a traditional spread. With its deep smoky essence, it pairs wonderfully with bagels, crackers, or serves as a standout dip.
The entire preparation and cooking time for this smoked cream cheese is just a bit over an hour, but the outcome is nothing short of spectacular. If you have cheese aficionados in your circle, prepare for some serious gratitude!
Grilled Cranberry Meatballs serve as an effortlessly delicious appetizer, perfect for any festive gathering. They're incredibly easy to prepare and are sure to win over your holiday crowd.
Meatballs cooked on the grill are always party-pleasers. Whether it's our beloved Cheddar-Stuffed Meatballs or the ever-popular Cocktail Meatballs, you can't go wrong. You can keep these meatballs fresh by storing them in an airtight container in the fridge for up to three days.
This smoked trout dip is a flavor-packed and adaptable starter that will have your taste buds wanting more. Melding the subtle nuances of smoked trout with a zesty, creamy foundation and aromatic fresh herbs, this dip is nothing short of a culinary joy. Don't hesitate to try it out!
Quick to assemble, this fish dip takes merely 10 minutes to put together, but the resulting flavor is top-notch. The blend of fresh herbs, smoked trout, and the tang from the lemon and creamy base imbues this spread with an irresistibly fresh taste.
What's more, this trout dip is incredibly versatile. It can grace your table as a communal appetizer, serve as a flavorful spread on a toasted bagel for breakfast, or function as a quick and delightful snack.
Traeger Smoked Jalapeño Poppers are a hit at any event, offering a delectable blend of seasoned cream cheese, wrapped in bacon, and smoked to perfection on a Traeger grill. They're an ideal choice for game days, tailgating, and backyard barbecues.
This smoked jalapeño popper recipe is a game-changer. Filled with mildly spicy jalapeños and a delectable cream cheese concoction, it's arguably the finest appetizer you'll ever have!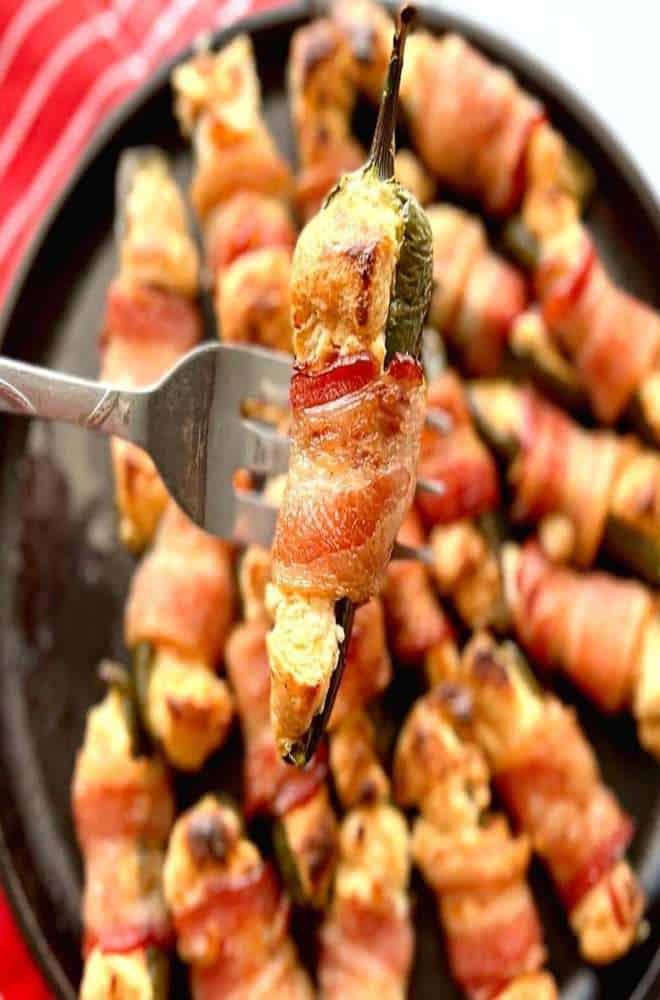 Looking for a simple yet flavorful appetizer this summer? Give these garlic and herb-smoked shrimp a try. They're effortlessly prepared and packed with taste, perfect for smoking on your pellet grill or smoker. A Traeger pellet smoker was used for these, but they can certainly be baked as well.
This smoked shrimp recipe is so straightforward, you'll find yourself making it over and over again.
Haven't experimented with smoked cream cheese on your Traeger or other pellet smoker yet? You're missing out! This Hot Pepper Jelly Smoked Cream Cheese is bound to become your go-to appetizer for parties and holiday gatherings. It features warm cream cheese infused with chopped jalapenos and BBQ rub, all crowned with your preferred hot pepper jelly—making this recipe an absolute hit!
Ideal for any occasion—be it a party, a milestone celebration, or just a craving for a scrumptious snack—this easy-to-make recipe offers a refreshing spin on a timeless favorite, especially for those who are fans of smoked delicacies.
Looking for your new appetizer staple? Look no further than these Hot Pepper Jelly Smoked Meatballs. Requiring just a handful of ingredients, this simple yet innovative snack offers a delightful mix of sweetness, savoriness, and a touch of spice. Don't want to use the smoker? Baking is an excellent alternative!
Wrapped in bacon that we've smoked ourselves, the taste of these meatballs is simply out of this world! Imagine a slightly tangy, sweet glaze complemented by the crispy, smoky goodness of bacon. Trust us, it's a flavor combination you're going to adore!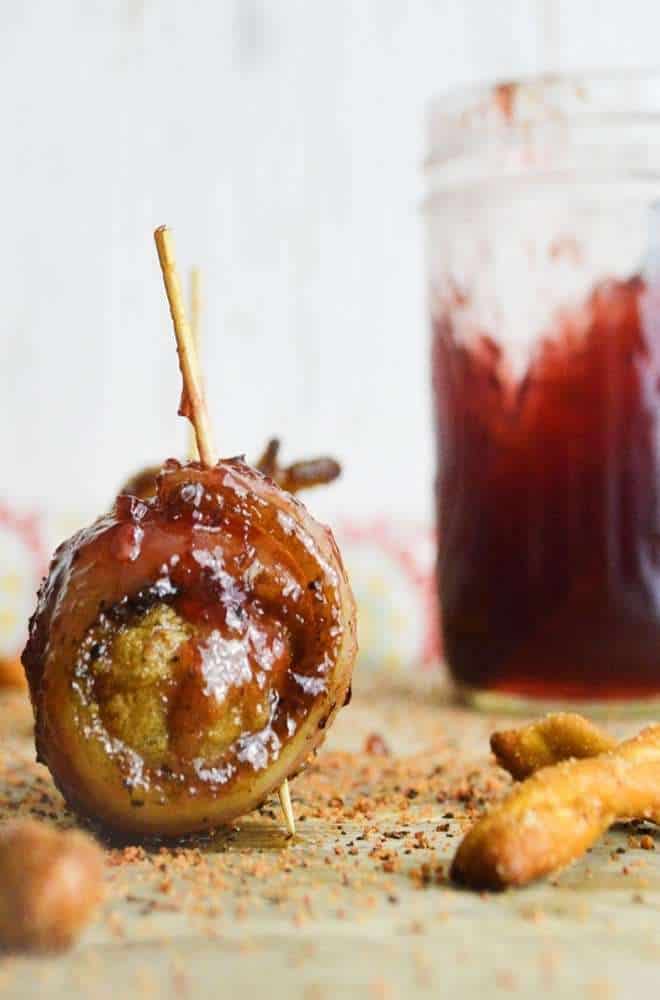 Looking for versatile and delicious smoked Thanksgiving appetizers that are perfect for any occasion, including game day? Consider whipping up this simple Orange Marmalade and bourbon smoked sausage treat. You can use a pellet grill to make it or adapt the recipe for the oven, or a traditional grill.
You can serve this Orange Marmalade & Bourbon Smoked Sausage as a snack while you're grilling, as a side dish, or even as the main course.
This bacon-wrapped shrimp smoked recipe is incredibly straightforward, making it a perfect introductory dish for those new to smoking. The shrimp, bacon, and barbecue sauce meld seamlessly with the wood chip smoke, creating a flavor combination that's hard to resist.
This appetizer is ideal for casual gatherings, allowing guests to nibble on scrumptious bites straight from the grill while mingling. It's a tasty finger food that fits any occasion beautifully.
Adding a smoky touch to hard-boiled eggs takes this beloved appetizer to a whole new level of deliciousness! Our deviled eggs are simple to prepare and come with a subtle, yet impactful, smoky flavor.
Eggs serve as an ideal base for soaking up the nuanced taste of the smoke. Additionally, with just 20 minutes required in the smoker, this recipe is both speedy and effortless to make!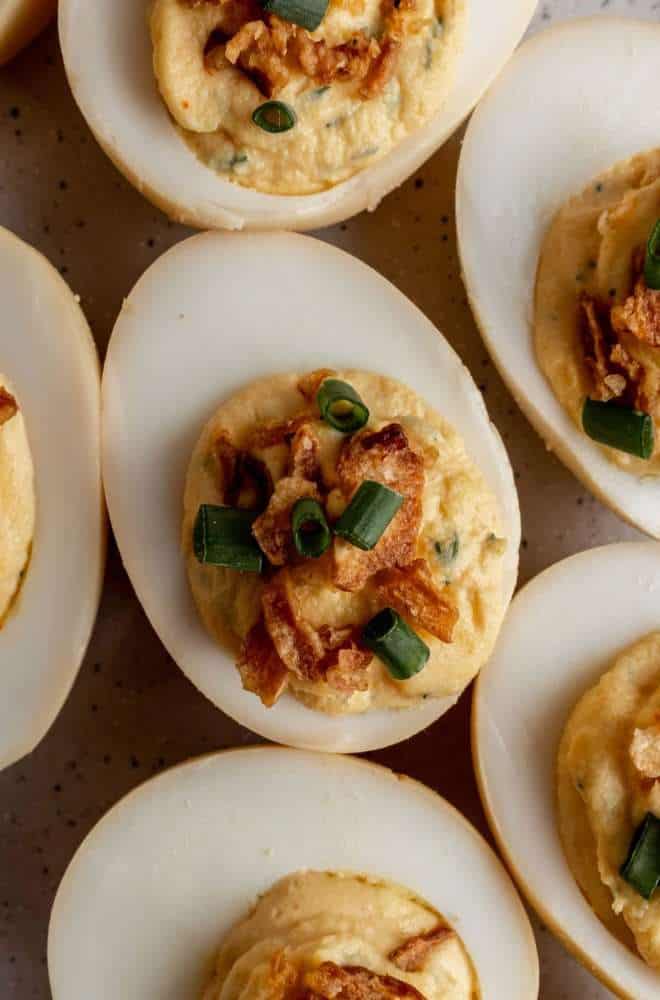 Smoking Oysters From Binky's Culinary Carnival
Smoking oysters in your own kitchen is an enjoyable and fulfilling endeavor that requires minimal ingredients and time. Plus, the end result is exceptionally tasty!
Ever tried canned smoked oysters? While they're not bad, the flavor doesn't even come close to the ones you can smoke yourself. After tasting homemade smoked oysters, you may never go back to the canned variety again.
These delectable shellfish are often savored raw, served on half shells with a dash of hot sauce. But when you smoke them yourself, you'll discover an entirely new way to enjoy this delicious treat.
Smoking these potato skins on your Traeger grill offers a delicious appetizer option that can be cooked concurrently with your main course. We're all aware that smoking meat, like brisket, can be a time-consuming endeavor. So, why not whip up a tasty appetizer to tide you over?
These grilled potato skins not only capture wonderful flavors from the smoking process, but the low and slow cooking also allows for a harmonious blending of all the ingredients. It's the perfect snack to pass the time while you await your main dish.
These smoked shrimp, seasoned with a DIY Saskatchewan dry rub, offer an exceptional burst of flavor. The imitation Traeger blackened Saskatchewan rub is straightforward to whip up, and you can achieve perfectly smoked shrimp on any pellet or Traeger grill. From the succulent shrimp to the custom-made blackening spice blend and cocktail sauce, everything comes together flawlessly. This is sure to earn a spot as one of your go-to recipes, whether as a quick appetizer or a main course.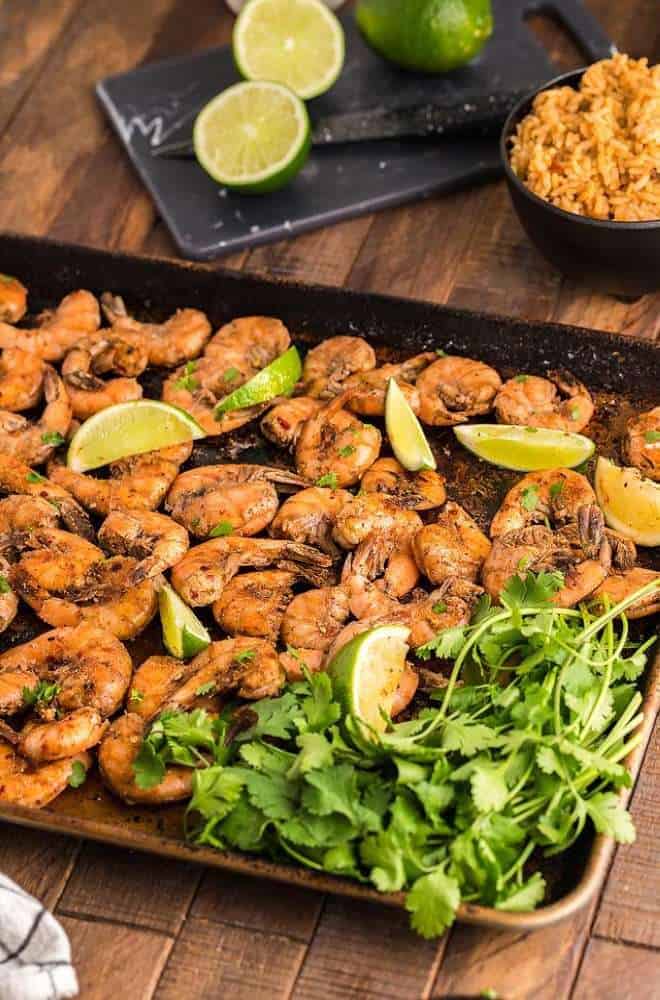 By having these thanksgiving recipes of smoked thanksgiving appetizers, you introduce a smoky, tantalizing dimension to this beloved holiday feast. It's a welcome addition to the biggest dinner of the year, offering new textures and flavors.
From smoked turkey to potato skins and even dessert, the possibilities are endless. If you're adventurous enough this holiday season, put aside the roasting pan and fire up the grill for a Thanksgiving menu with the best smoked Thanksgiving appetizers for your next party that's both traditional and innovative.
Happy Thanksgiving!