If you're anything like me – you love to travel and you love the adventure of new discoveries – but you don't always have the cash for it!
I recently traveled to New York City and discovered there are many activities you can do for free and I want to pass them onto you. In no certain order – make sure you put these on your to-do list.
Visit Central Park 
The backdrop for many popular movies, it's great people watching and relaxing too! It's also host to many free events, statues and sites like Strawberry Fields, an 'Imagine' mosaic near the Dakota, where John Lennon was killed in 1980. You can also visit 'the pond' at the southeastern corner.
See the latest fashions at the Fashion Institute of Technology (FIT) Museum
Here you'll see rotating exhibits by students and a detailed collection of the country's first gallery of fashion. You can also view a collection of 50,000 garments dating back from the 18th century to present.
Located at Seventh Avenue and 27th Street in the Garment District, Midtown West
Bank on a tour of the Federal Reserve Bank of New York 
You'll want to book a space on their tour at least a week ahead but it's well worth the planning – this is also the only way you'll be able to get in. Here you can see where more than 10,000 tons of gold reserves that are held in the high-security vault which is 80 feet below ground. There are also exhibits on counterfeit currency and a coin collection of the American Numismatic Society.
Located at 33 Liberty Street, Lower Manhattan
Walk the High Line 
This is one of my favorite spots to visit, walk and relax and read a book while enjoying the weather. This walkway that was created from an abandoned stretch of an elevated railroad track. This "park" is 30 feet in the air and connects Chelsea's galleries with the Meatpacking District and eventually to the Javits Center on the south side of Hell's Kitchen. Free events and public art installations are also popular here.
Located at Gansevoort Street to 38th Street, between 9th and 11th Aves, Chelsea. 
See the Statue of Liberty by Boat
You can take a ferry tour to see the Statue of Liberty at a cost – or you can ride the Staten Island Ferry for free! Its main purpose is for commuters to cut across the New York Harbor and has been known as the greatest free attraction on the Eastern Seaboard. You can go between Staten Island and Manhattan. Sail away!
Hop on at the east end of Battery Park, Lower Manhattan.
There are many more free, fun things to do in New York City but these are my favorite, top 5. Enjoy your time and have fun in the "Big Apple"!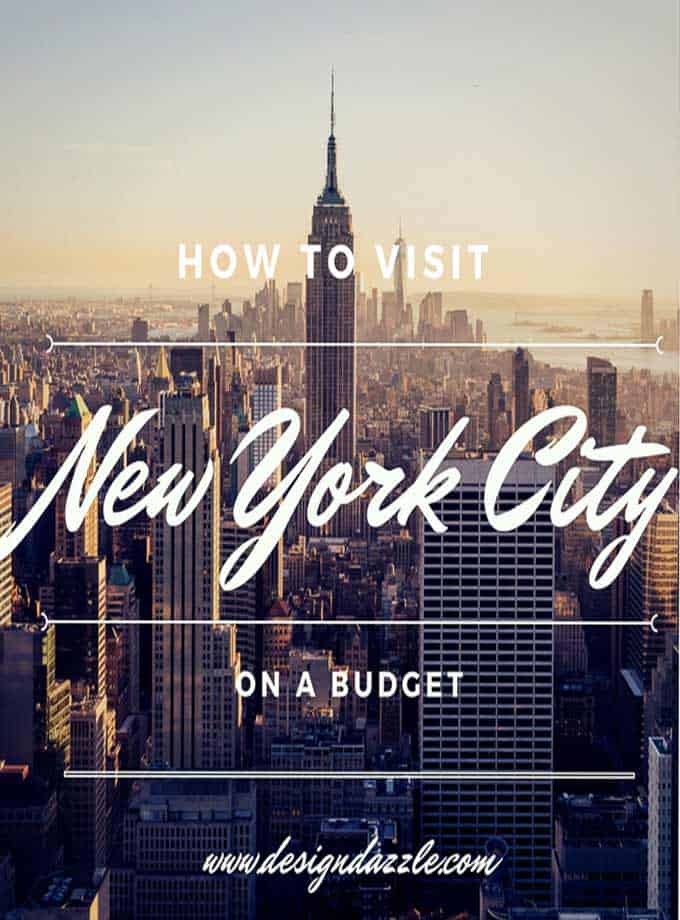 If you liked this post then you might like some of my other travel posts:


Mentions:
getaway, New York city, New York city on a budget, New York city travel, travel, travel on a budget, vacation
Last Updated:
September 2, 2019