This post may contain affiliate links that, at no additional cost to you, I may earn a small commission. Read our Disclosure Policy.
I recently had the opportunity to visit a country that's been near the top of my bucket list for a long time – Iceland! Most people's first reaction to hearing that I was so eager to go to a land named after something you find in the freezer was something along the lines of "Why choose Iceland?" But, after seeing the unique landscapes and out-of-this-world scenery that Iceland has to offer, there's no reason not to choose Iceland!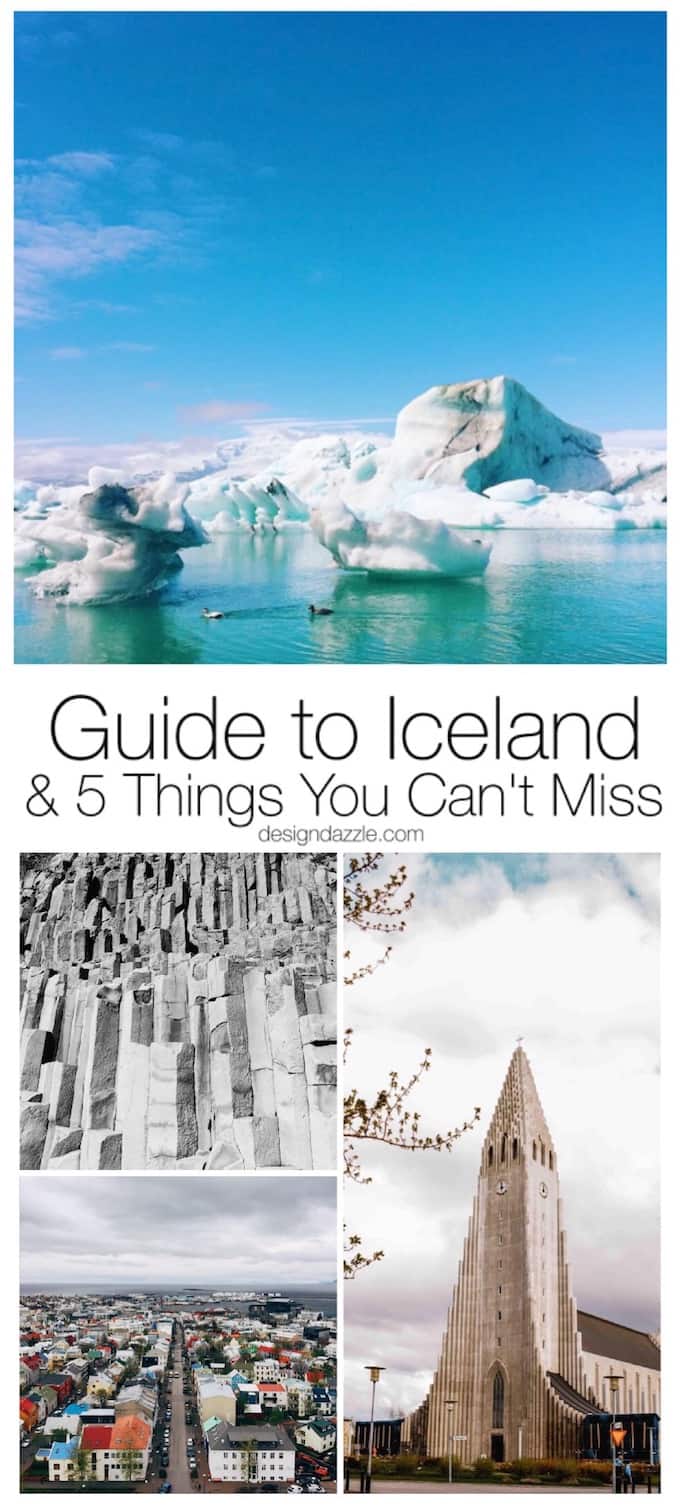 How To Get There
One reason Iceland is such a popular destination right now is because great deals can almost always be found on airfare. Icelandair offers their popular "stopover" where you can have a layover in Iceland for up to 7 days without any extra cost to your ticket. So, if you're heading to Europe for the summer, consider a stop in Iceland on the way!
Since we weren't going to Europe, we opted to fly with the budget airline, WOW air, which also offers an Iceland stopover option.
WOW is also an Icelandic airline, so getting flights to Reykjavik can be pretty cheap. I was expecting cramped seats and a small plane, but WOW surprised me and was actually a pretty comfortable flight. Make sure you look at all the extra fees, though! Since it's a budget airline, everything is extra. From your carry on luggage, to snacks, and even water – you'll have to pay. The best way to get around this is to pack light and bring your own snacks and water, which is what my husband and I did. I also made sure to download movies, music, and bring a book to read since there's no in-flight entertainment.
If you're coming to Iceland internationally, you'll be flying into the Keflavik airport, which is about an hour away from Reykjavik. Because of this, you'll want to make sure you've got some transportation sorted out. The airport offers a shuttle to the city, or you can rent a car.
Where To Stay
Booking your accommodations ahead of time is essential in a country where, during peak season, there can be be more tourists than citizens – literally.
While there are a number of hotels to choose from, I would suggest checking out a temporary rental like Airbnb. You can find rentals in fantastic and unique locations that hotels don't always offer. Plus, the rates for renting an entire apartment can often be better than that of a hotel. My husband and I traveled with three other people, and renting a three bedroom apartment was far more economical than renting two or three hotel rooms. We were also able to use the kitchen to make our own meals, which helped to save a lot of money.
Reykjavik will have the most options for accommodations, but if you're planning to see the whole country by driving the popular Ring Road, make sure you plan where you'll be stopping so you can book far in advance! Alternatively, you can rent a camper and camp your way across the country!
What To Wear
The most common question I get about Iceland is "What's the weather like?" While I was planning for this trip, I was extremely worried about what type of clothes to bring. Everything I read said to expect every kind of weather, and I wasn't sure how I was going to plan for that and make it all fit in a carry-on.
You can expect to experience wind, rain, sun, cloudy days and possibly even snow during your stay in Iceland. During the summer, the average temperature is about 55 degrees Fahrenheit, so it never gets excessively warm. If you're going in the spring / summer, you'll need a waterproof jacket, waterproof boots, a hat and athletic shoes. And, no matter what time of year, you'll need a swimsuit since Iceland is full of natural hot springs and lagoons.
What To Eat
Iceland isn't known for it's incredible cuisine, but there are definitely some unique options. Fermented shark, whale and puffin are all options you can find on a traditional Icelandic menu. They're also known for their signature take on hot dogs, which are actually quite good and one of the cheapest foods you'll find in the country!
For most visitors, trying fermented shark, or hakarl, is something like a rite of passage. Just one small bite has the reputation of making you gag and need a drink to try and get the taste out of your mouth. During our trip we stopped by the famous shark museum where they put the shark through the fermentation process. I tried it first, and while it's not something that I'm ever going to crave, it wasn't nearly as bad as I thought it would be and it was a unique once in a lifetime experience!
What To Do
The Land of Fire and Ice has no shortage of things to do. Architecture, history, hiking, biking, horseback riding, scuba diving….if it's something you're interested in, there's a good chance you'll find a world-class version of it in Iceland. Its volcanic terrain and unique location between two tectonic plates make for some of the most stunning scenery in the world. If you've got the chance, here are five things I recommend you check out.
1.Visit the top of Hallgrímskirkja church in Reykjavik
A trip to Iceland wouldn't be complete without being able to get a look at the classic overview of Reykjavik from this famous church. Hallgrimskirkja is a landmark icon in Rekyjavik and is a unique church that its architectural inspiration from the basalt columns in Iceland.
Since the church was completed in the later half of the 20th century, there's an elevator ride to the top, which means you don't have to worry about hundreds of stairs to trek up and down.
It can be pretty windy, so make sure you're prepared for the howling wind in the upper tower and be ready to hold onto your camera for dear life!
2. Walk around Seljalandsfoss
"Foss" is the Icelandic word for waterfall, and that's something you'll find plenty of throughout the country. Seljalandsfoss is one of the better known and most popular ones, and for good reason. It's a waterfall that you are able to walk behind, so make sure to bring a raincoat and waterproof shoes with good treads since the ground around the water is muddy and slippery.
The area surrounding the waterfall also has a few smaller  waterfalls that you can get up close and personal to as well – and there's even a hidden one if you dare to venture between some rocks!
3. Visit the black sand beaches of Vik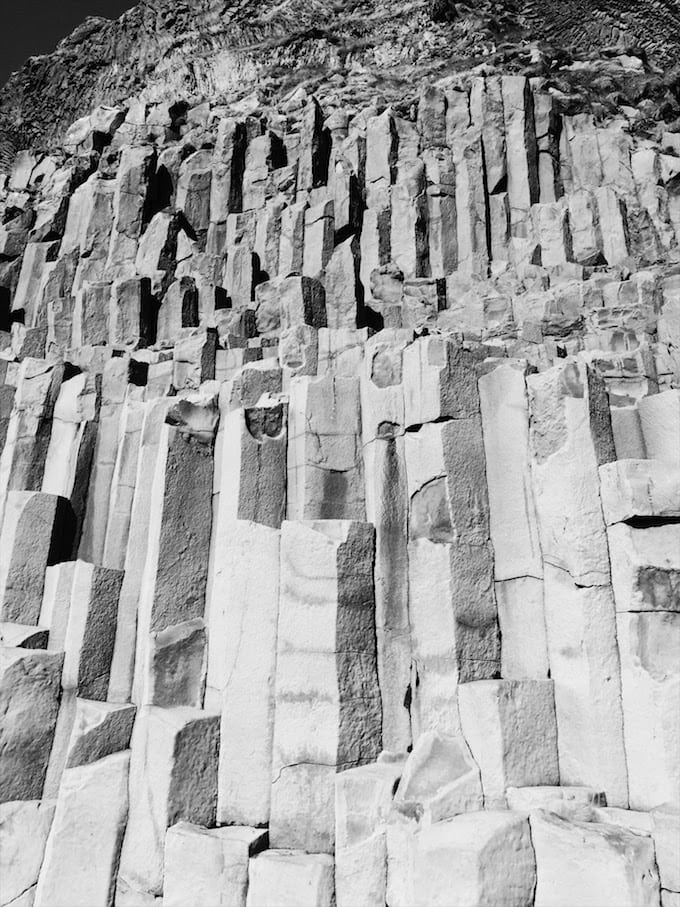 There are a few reasons that these beaches are different from any other you might see. First off, there's the black sand. But there's also the caves of basalt columns, the unique rock formations in the middle of the water, and the giant sneaker waves that are the biggest and baddest waves you'll ever see.
You could spend a long time at the beaches exploring and walking the length of the coastline. There's a lot to see, and the scenery is beautiful enough that just standing and staring for a while is completely acceptable.
4. Admire the icebergs in the Jokulsarlon Glacier Lagoon
Making the drive to see this spot where pieces of a glacier break off into the water could just be the one thing that makes going to Iceland worth it. The stark white of the ice contrasted against the blue water is something you don't get to see everyday. It's kind of incredible to realize that you're watching a piece of ice that is up to thousands of years old make it's way out to the sea.
If you're lucky, you'll also get to see a seal or two pop up and say hello!
5. Visit the famous hot dog stand in Reykjavik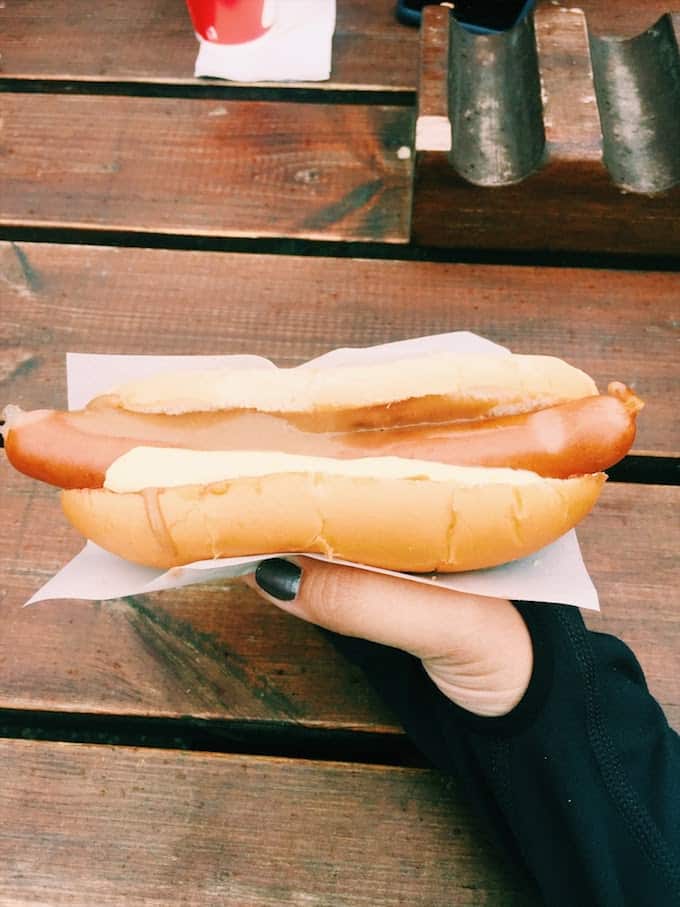 I mentioned earlier that Iceland is known for its take on hot dogs, and the most famous hot dog stand is found in Reykjavik. It's called Bæjarins Beztu Pylsur and means "The town's best sausages." If you don't stop by here at least once, you're missing out on the full Iceland experience. Plus, compared to the average price of Icelandic food, it's one of the cheapest meals you can get.
What makes the hot dogs so good? Aside from a high quality sausage that snaps back when you bite it, the toppings add the right amount of flavor to keep things interesting. It's a mix of mustard, crunchy and raw onions, and a special sauce that tops it all off.
---
Hopefully someday you get to experience some of the incredible things Iceland has to offer. It's an out-of-this-world place that has become so popular for good reason.
I've had a lot of fun sharing this little guide with you and would love to hear if you've ever been and have tips of your own!
Save
Save