This post may contain affiliate links that, at no additional cost to you, I may earn a small commission. Read our Disclosure Policy.
If you're a fan of the classic movie Top Gun, why not pay tribute to it with a Top Gun-themed Christmas tree? This tree will be sure to impress all of your friends and family and add some excitement to your holiday decor. Get ready to feel the need for speed with this fun and unique tree theme.
Here are some ideas for decorating a Christmas tree with a Top Gun theme:
Hang ornaments featuring the Top Gun logo or quotes from the movie, such as "I feel the need, the need for speed" or "Maverick, you can be my wingman anytime." You can find these types of ornaments at specialty stores or online.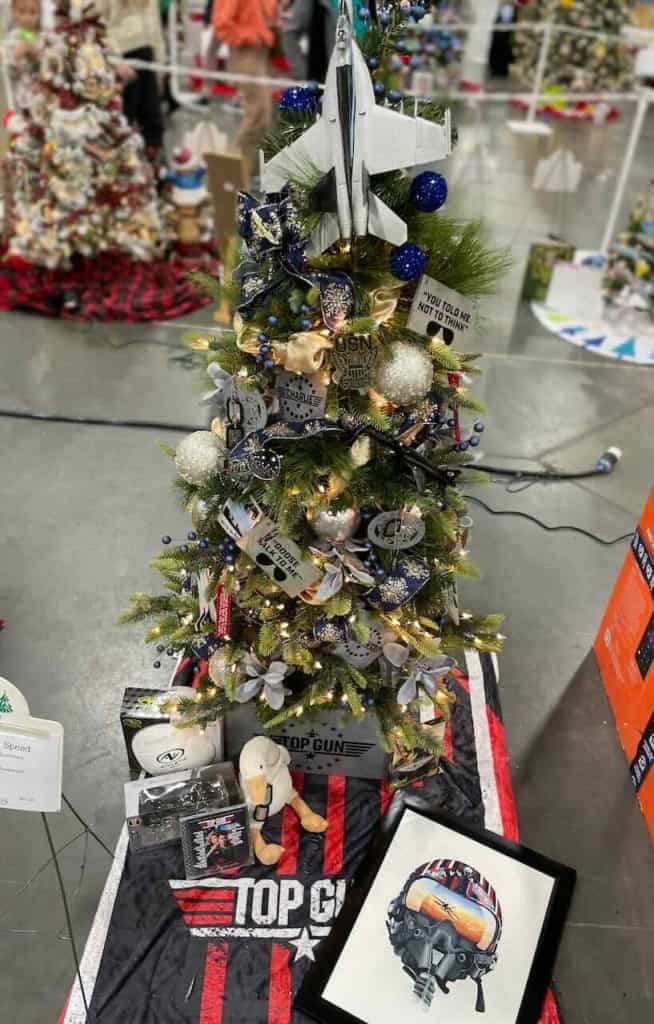 Use military-themed ornaments, such as planes or pilot helmets ornaments, to give the tree a Top Gun vibe. You can also add other military-themed decorations, such as miniature planes or models of military vehicles.
Add lights in red, white, and blue to match the colors of the American flag, which is prominently featured in the movie.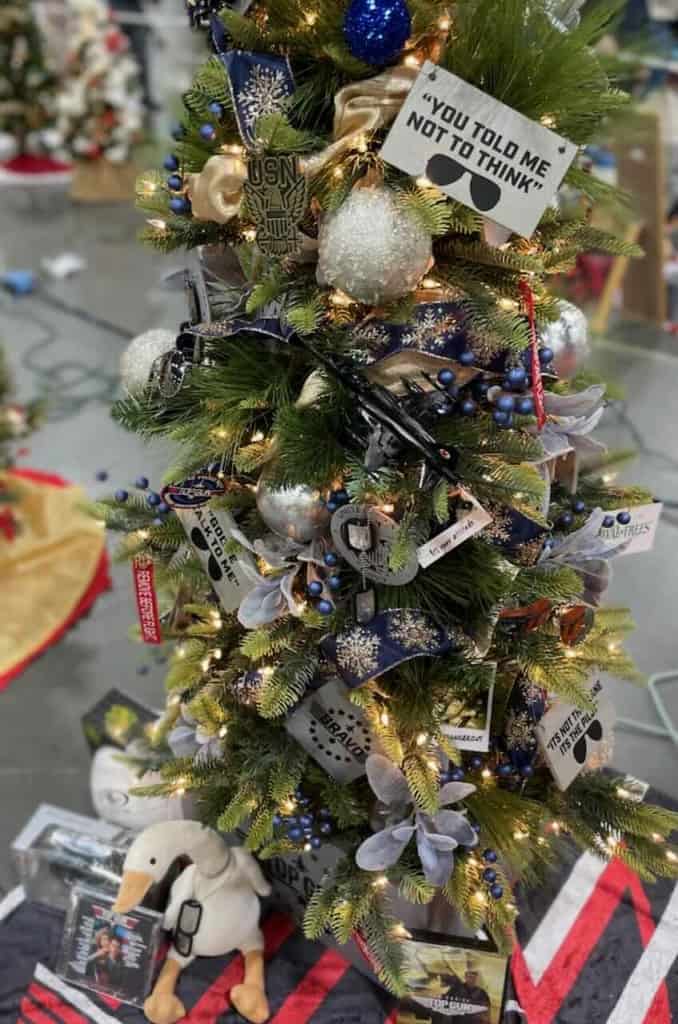 Hang streamers or other decorations in the same colors to add to the theme.
Use a tree topper shaped like a plane or pilot's helmet to top off the tree.
Consider using a tree skirt with a aviation or military theme, such as one with a camouflage pattern or featuring images of planes.
Don't forget to add some traditional Christmas decorations, such as tinsel, candy canes, and festive ribbons, to round out the look.
Check out this awesome Music-Themed Christmas tree for another unique tree idea!