This post may contain affiliate links that, at no additional cost to you, I may earn a small commission. Read our Disclosure Policy.
If you're a music lover, why not incorporate your passion into your holiday decorations this year? A music themed Christmas tree is the perfect way to add a personal touch to your holiday decor. With a little bit of creativity and some musical-themed ornaments, you can transform your tree into a festive celebration of all things musical.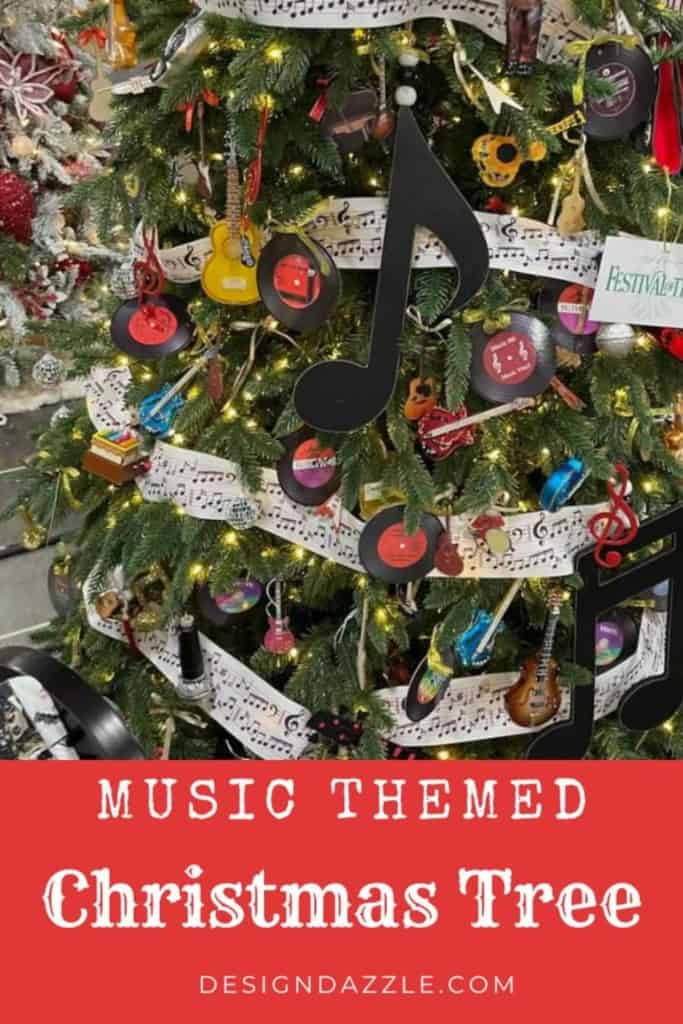 Here are some ideas for a music themed Christmas tree: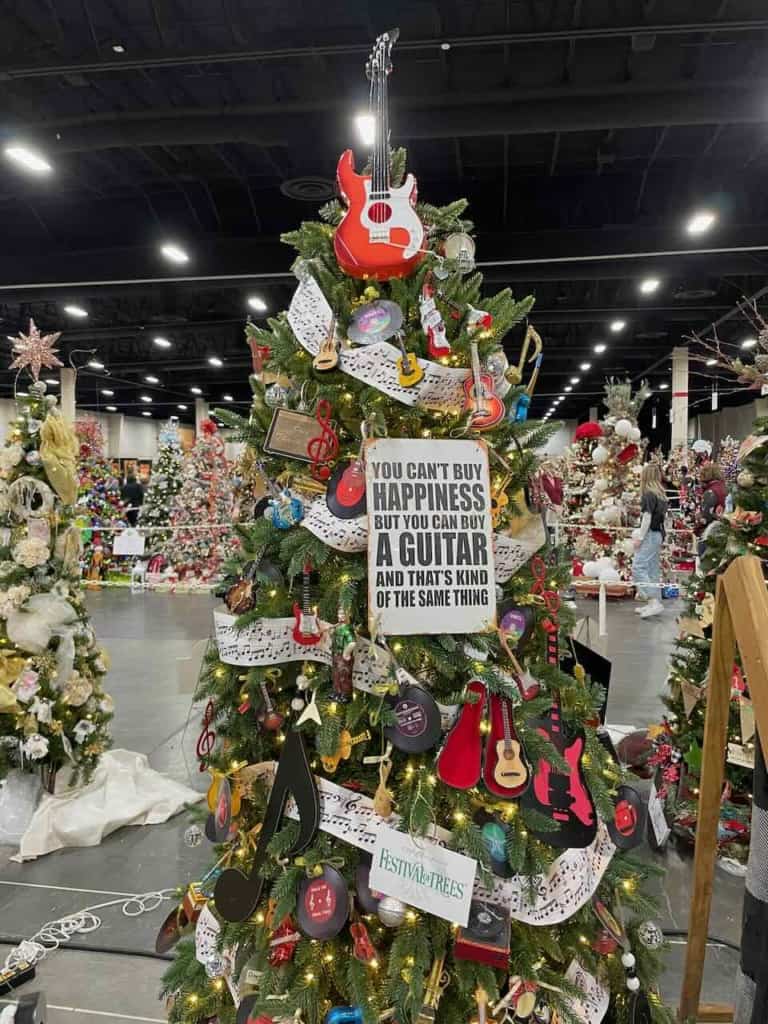 Use ornaments shaped like musical instruments, such as guitars, pianos, and drums. You could also use ornaments shaped like music notes or symbols.
Hang string lights that look like piano keys or notes.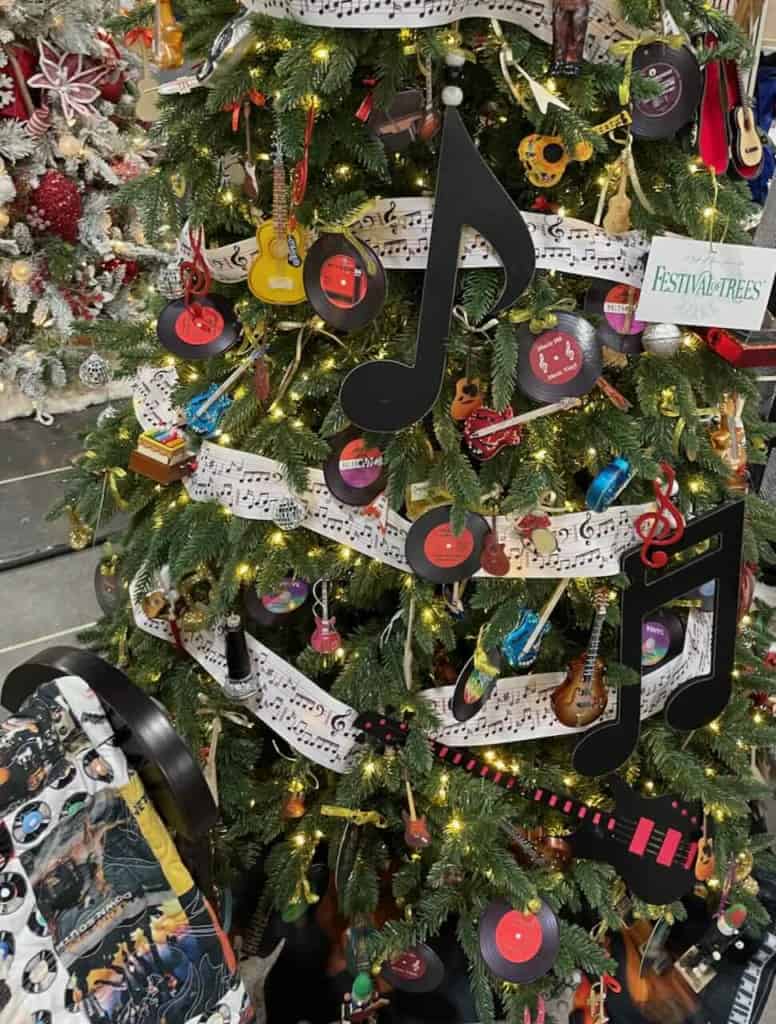 Use ribbons or garlands in colors that match the theme, such as black and white for a piano key theme, or red and green for a more traditional look.
Add some personal touches by hanging ornaments featuring your favorite musicians or bands.
Consider using a tree topper that ties into the theme, such as a star shaped like a music note or a small replica of a musical instrument.
Place some musical themed decorations around the base of the tree, such as a small drum set or a stack of musical books.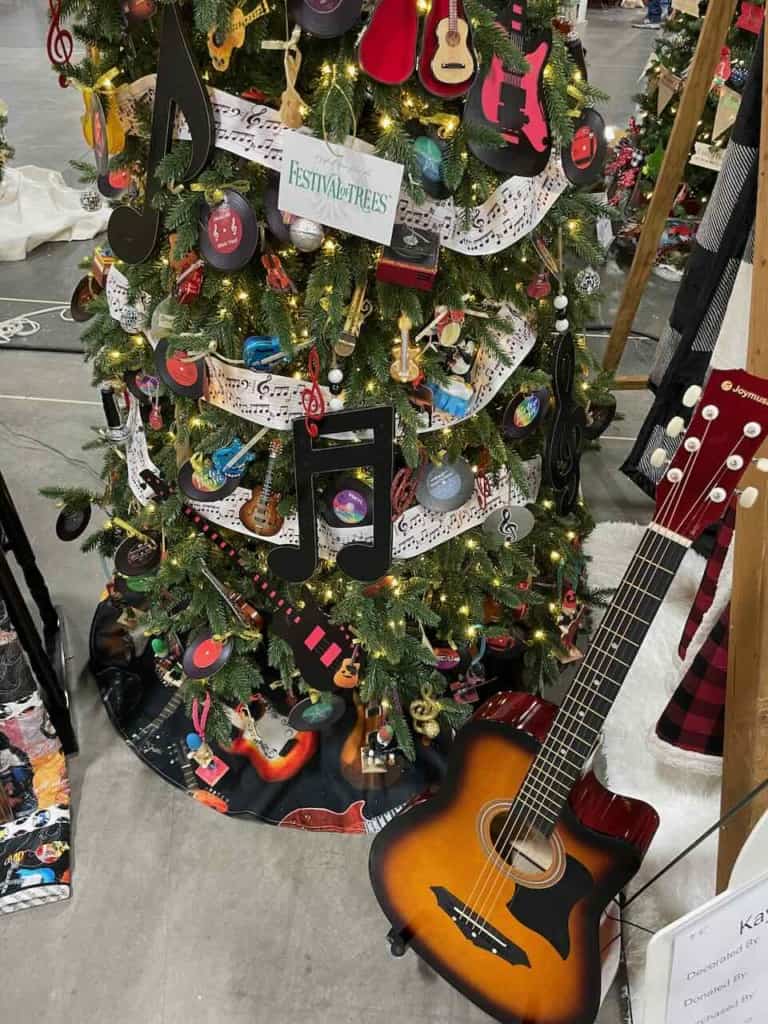 Consider using a tree skirt with a musical design, such as a pattern featuring music notes or instruments.
I hope these ideas help inspire you to create a beautiful and festive musical themed Christmas tree!
Check out this Buddy the Elf Christmas tree for more unique Christmas decor ideas!