This post may contain affiliate links that, at no additional cost to you, I may earn a small commission. Read our Disclosure Policy.
Elf is one of the most quoted Christmas movies- because the best way to spread Holiday cheer is singing loud for all to hear! Or you know, just quoting the plethora of iconic Buddy lines from the movie works too!
While walking through this years Festival of Trees, I saw this amazing Buddy the Elf Christmas tree with fun elements and hilarious quotes from the movie that make this decor so magical!
"Buddy the elf, what's your favorite color?"
"You have such a pretty face. You should be on a Christmas card."
"I just like to smile. Smiling's my favorite."
"We elves try to stick to the four main food groups: candy, candy canes, candy corns, and syrup."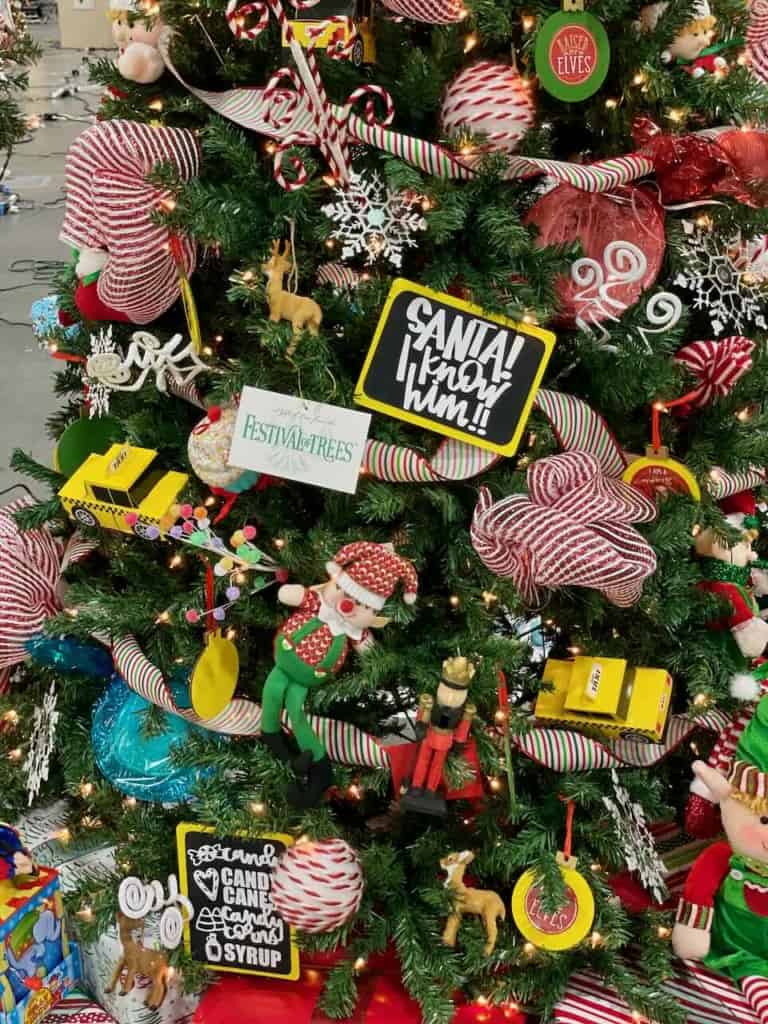 "I'm a cotton-headed ninny muggins."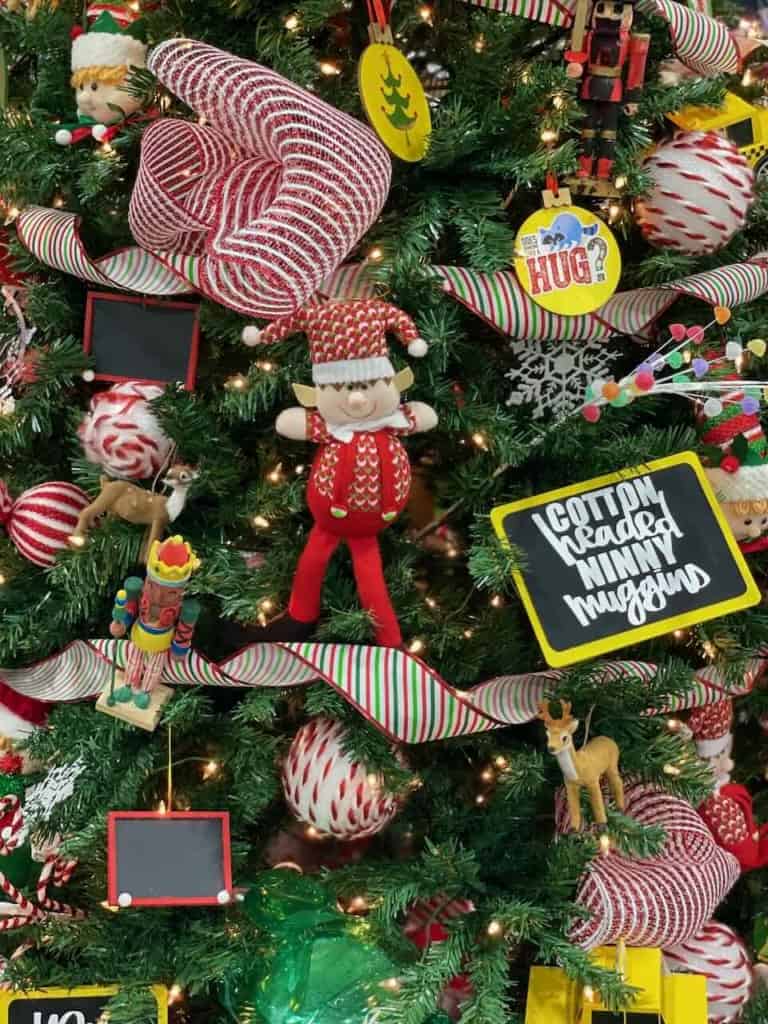 "You sit on a throne of lies." – Buddy
"Six-inch ribbon curls, honey. Six! Inches!"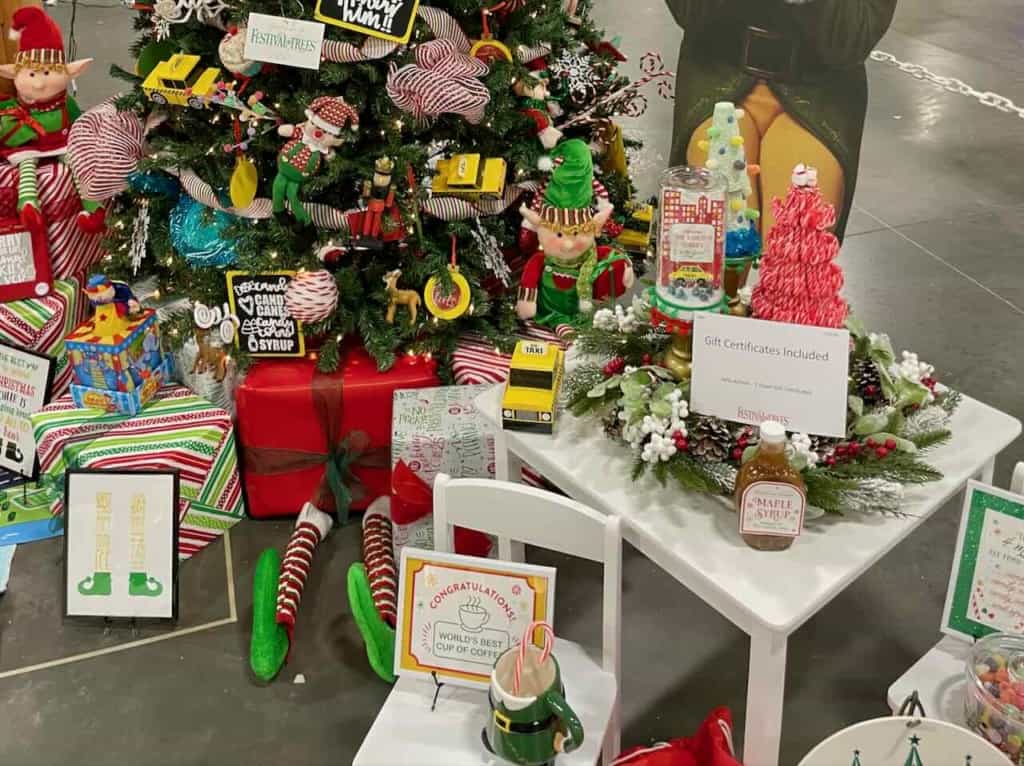 "You did it! Congratulations! World's best cup of coffee! Great job, everybody!"
"He's an angry elf."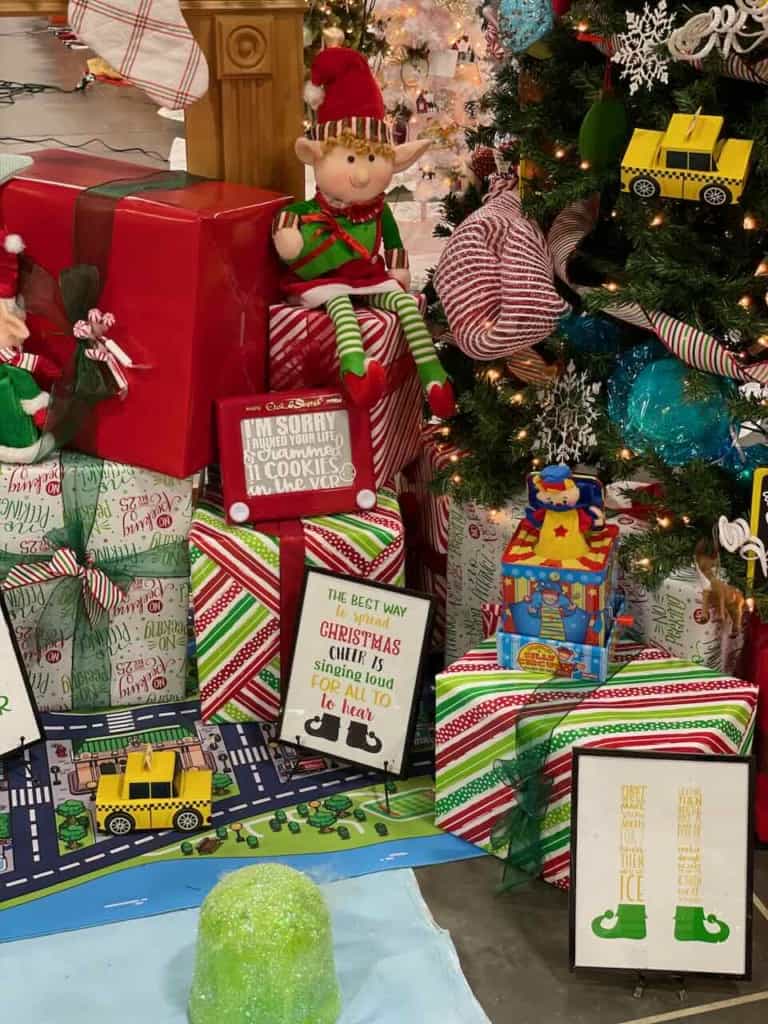 "I'm sorry I ruined your lives and crammed 11 cookies into the VCR."
"Then I traveled through the seven levels of the candy cane forest, past the sea of twirly-swirly gumdrops, and then I walked through the Lincoln Tunnel."
"Bye, Buddy, hope you find your dad!"
Be sure to take a look at this Buddy the Elf Veggie Tray and Elf Punch!