I don't know about you but sometimes I feel like electronics, especially big ones like TV's, can be a huge eye sore! I always hate the idea of putting a TV in a pretty area of my house like the living room or kitchen. But the fact of the matter is that our family really likes to have a TV in those places. So I have learned to just deal with it and decorate around the TV. This post will give you some of my favorite tips and tricks on how to decorate around your TV and still make your room look gorgeous!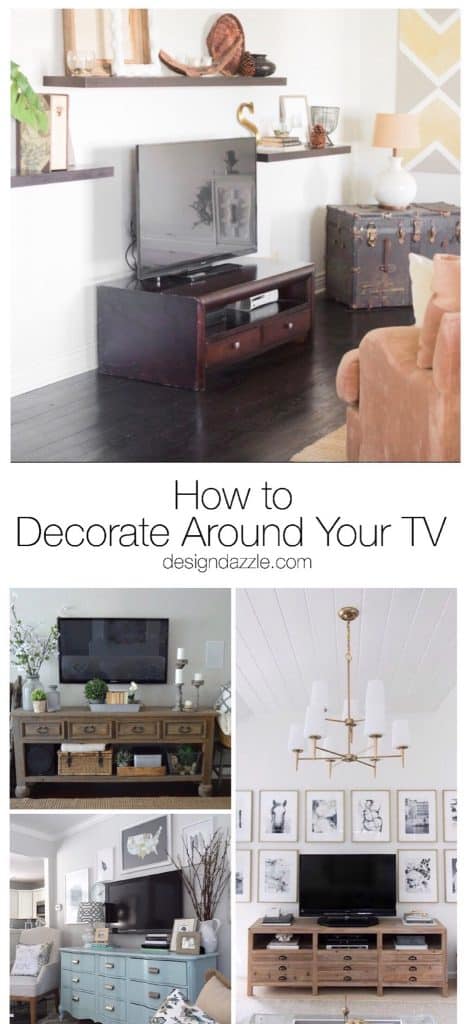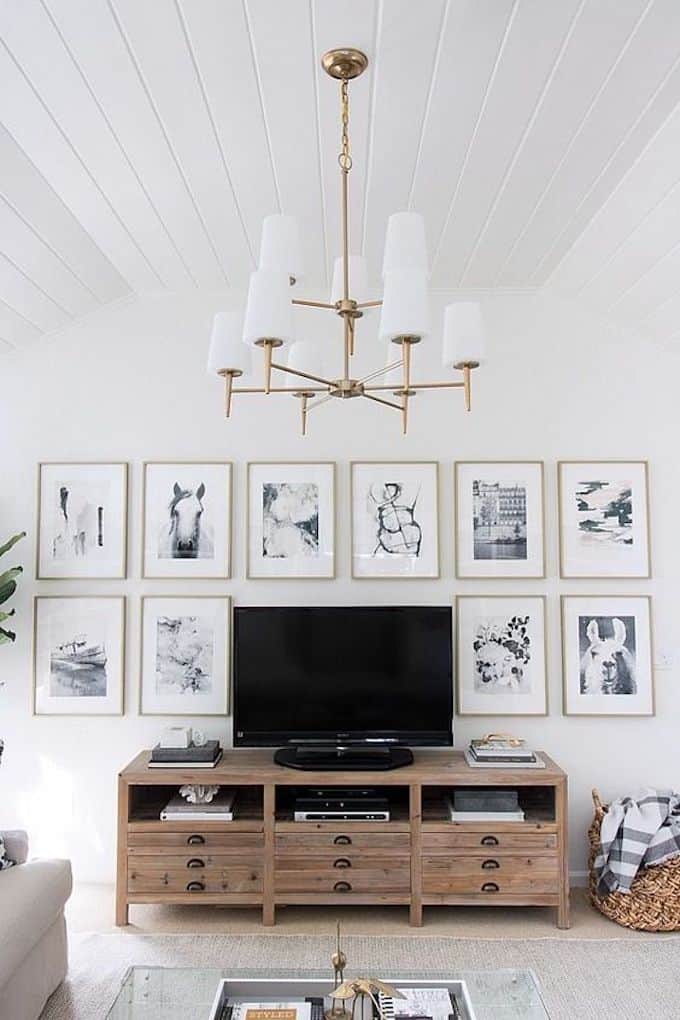 Family Room Makeover from Driven By Decor- this post has some great ideas on how to not only refresh your whole family room but decorate around TV in the most practical and pretty way!
How to Hide Ugly TV Cords from Fabulous Home Ideas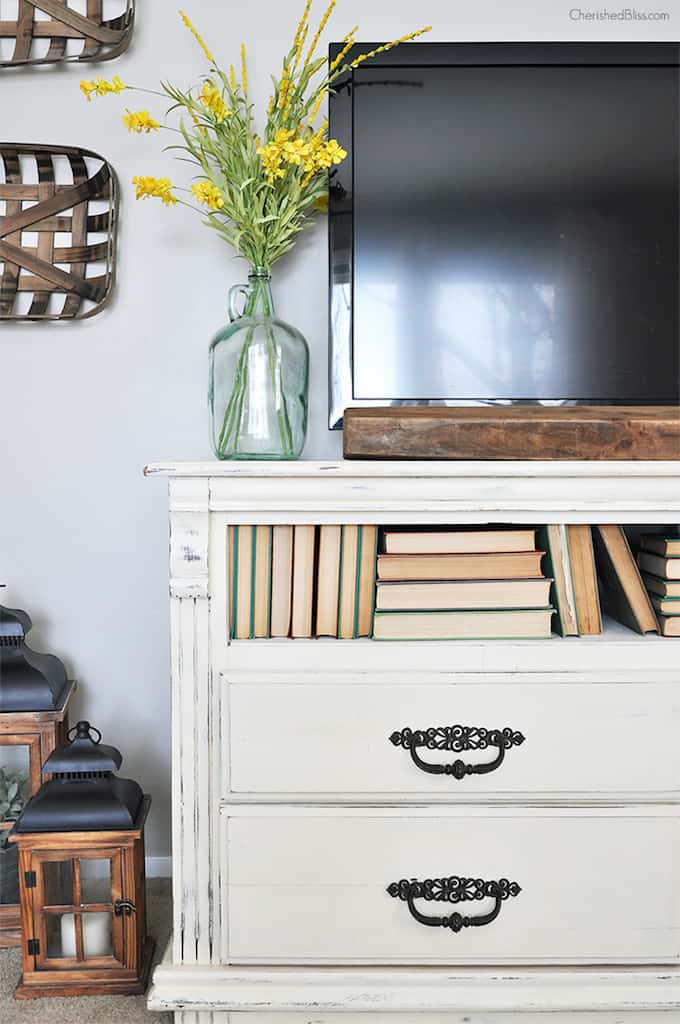 Decorating Tips for Around your TV from AKA Design– I love the gorgeous tips that this post has for decorating around your TV.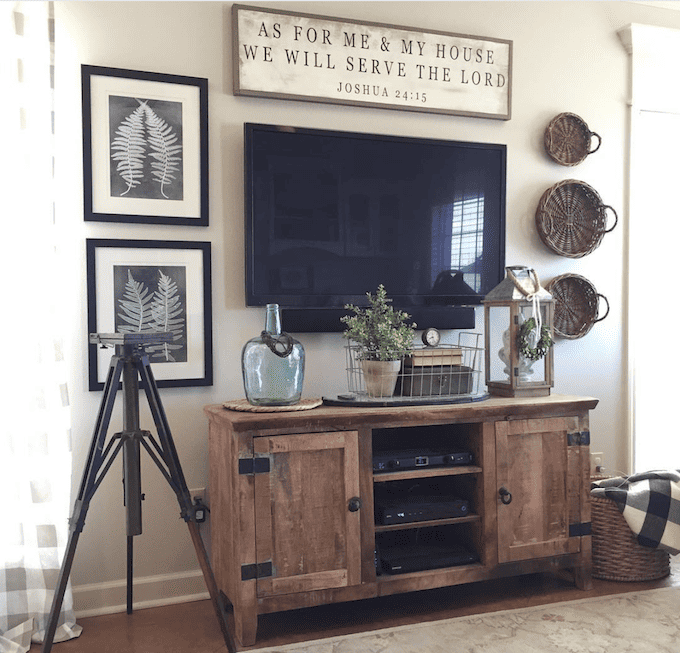 I love the simplistic way that Alicia from Our Vintage Nest has decorated around her TV. See more of her fantastic home ideas here.
A Simple Spring Refresh from Home Remedies- this post has some fantastic ideas on how to decorate around your TV simply and easily!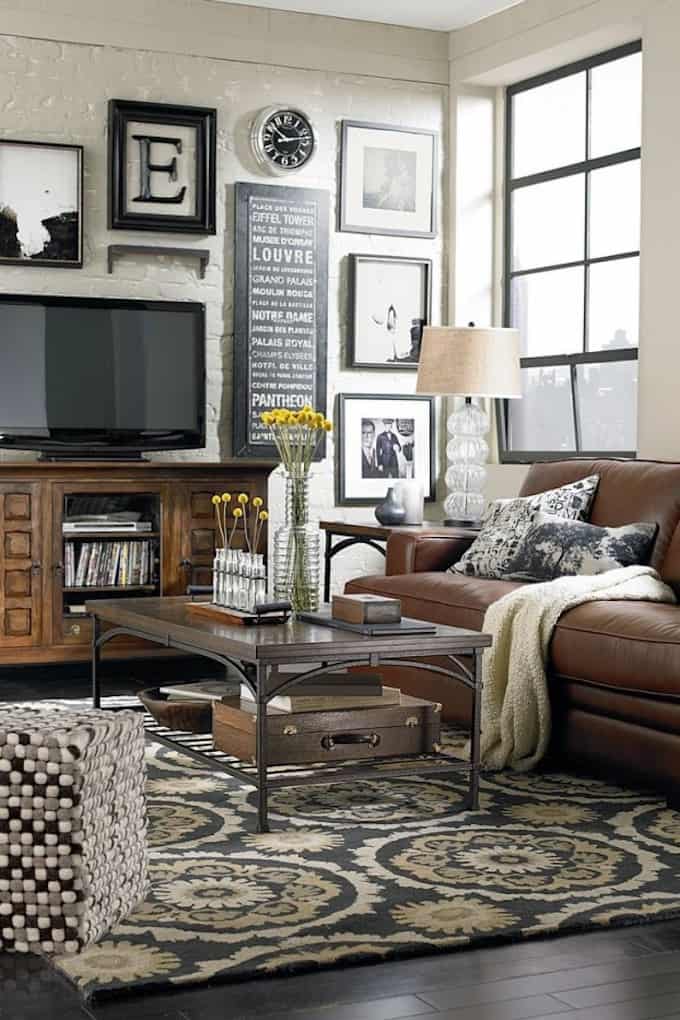 Tips for Decorating Around Your TV from Thrifty Decor Chick has some gorgeous ideas for any decor style!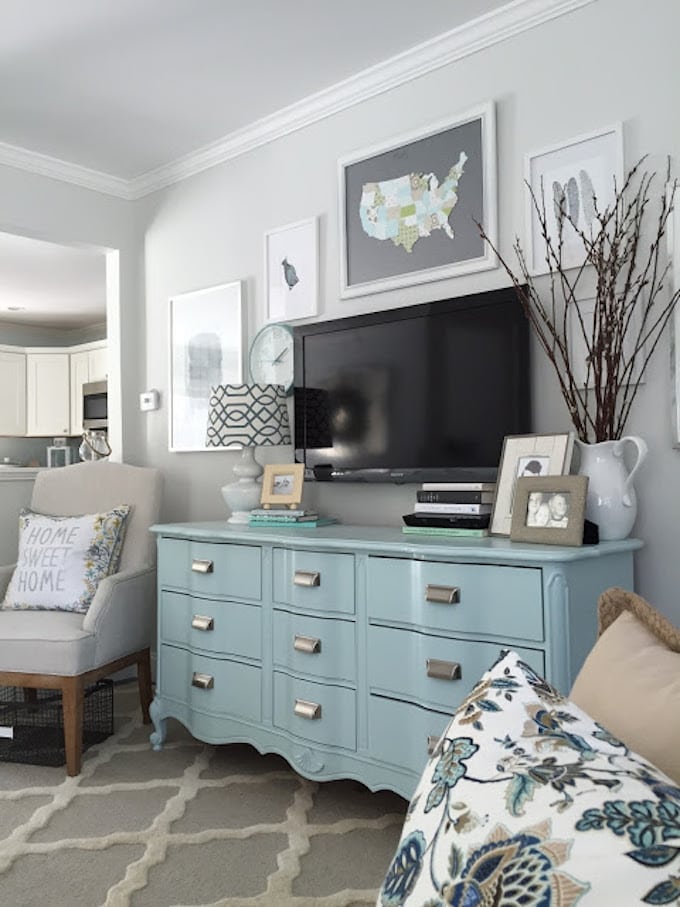 I love the way that Crafty Teacher Lady used a dresser to style her TV. How creative and cute!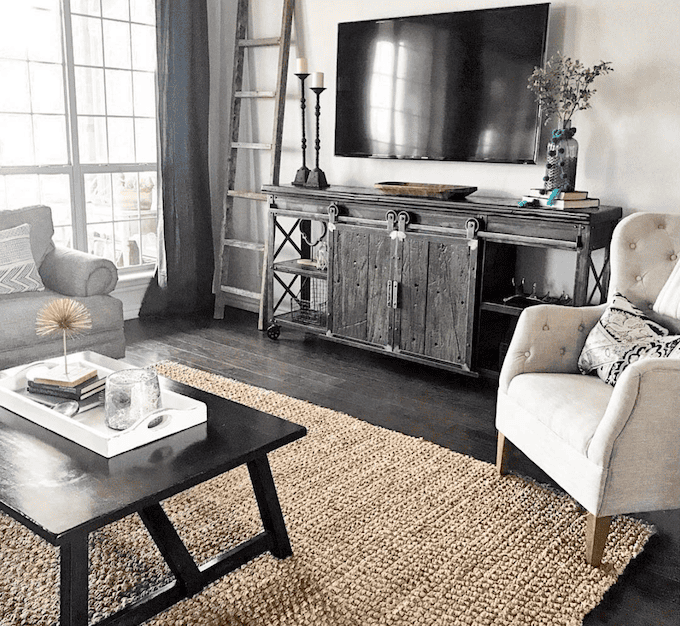 This farmhouse style way to decorate your TV from The Spoiled Home is totally up my alley!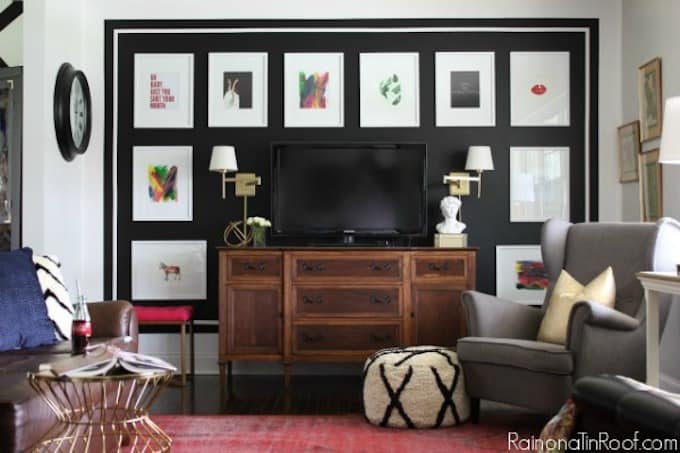 Decorating a TV for any Style from Polished Habitat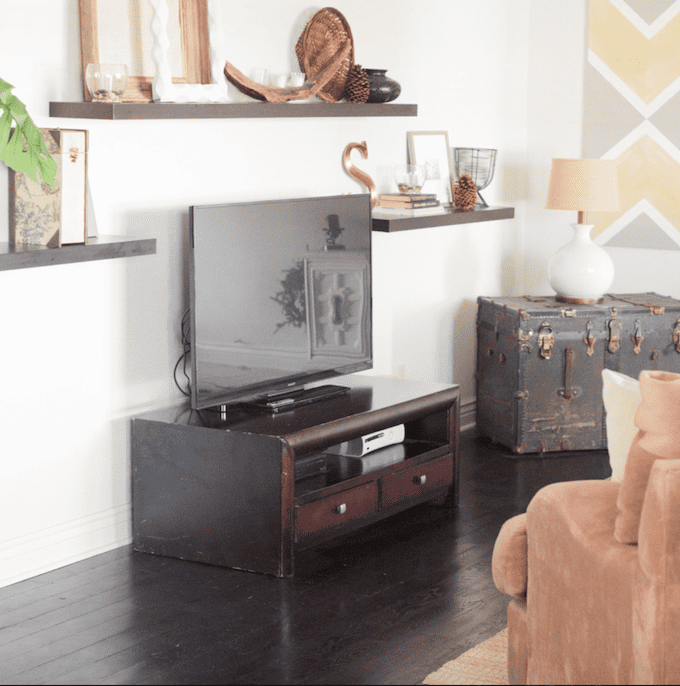 How to Decorate Around Your TV from Style Me Pretty– I love the use of shelves around your TV! What a great idea.
Which idea was your favorite? Now I wish I had 10 TV's in my home so I could try every one of these ideas!