These 25 salads for dinner are definitely delicious and so easy to prepare! For me during the summer time, I try to not use my oven or stove too much.
But what I will do is cook up some chicken or steak or bacon whatever I need for a few recipes and freeze or refrigerate the meat for future meals.
This way when it's 100 degrees out there I don't need to have more heat in my home by turning on the oven or stove.
With the meats already done I make up a salad and add the already prepared meat – quick and easy.
So here you go 25 salads you can serve for dinner.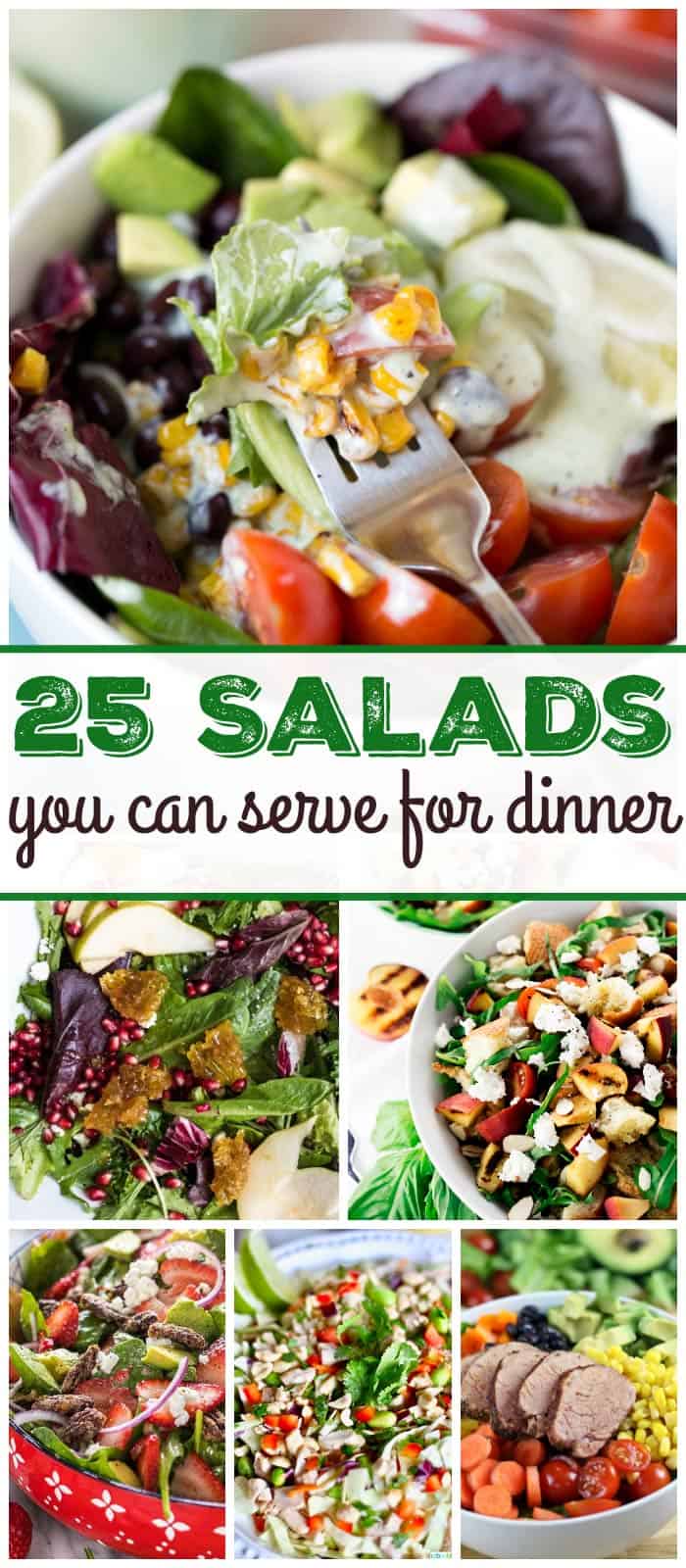 Are you looking for salad ideas that will please your family or guests and are also quick to make?
Take a look at our list below and discover a wide variety of amazing salads for dinner.
We have every kind of salad, you name it we got it for you!
Southwest Pork Salad – Wanna Bite
Apple Cider Chicken Salad – Thrifty Jinxy
Pear Pomegranate and Honeycomb Salad – We're Parents
Strawberry Spinach Salad – Spend With Pennies
Balsamic Pork Salad with Strawberries and Goat Cheese – Hezzi-D's Books and Cooks
Loaded Taco Salad with Chipotle Lime Sauce – New South Charm
Grilled Peach Panzanella Salad – A Simple Pantry
Summer Cobb Salad – Spaceships and Laser Beams
Tropical Grilled Chicken Salad – Who Needs A Cape
Loaded Lemon Pepper Chicken Salad – Kendall Rayburn
Chipotle Black Bean Veggie Burger Salad with Creamy Chipotle Lime Dressing – Mashup Mom
Shrimp Cobb Salad – Kicking It with Kelly
Steak Salad with Goat Cheese and Cranberries – Mama Loves Food
Thai Chicken Salad with Peanut Dressing – Urban Bliss Life
Waldorf Salad – Bunny's Warm Oven
Apple Craisin Walnut Salad with Strawberry Walnut Dressing – We're Parents
Skinny Chicken Taco Salad – Midget Momma
Italian Chopped Salad – Delightful E Made
Heirloom Tomato BLT Salad with Warm Bacon Dressing – A Simple Pantry
Southwest Salad with Jalapeno Ranch Greek Yogurt Dressing – The Shirley Journey
Caribbean Cobb Salad with Bacon & Spicy Pineapple Dressing – Hezzi-D's Books and Cooks
Chopped BBQ Chicken Salad – Growing Up Gabel
Mexican Caesar Salad – A Simple Pantry
Southwest Tortilla Salad – A Night Owl Blog
Vegetarian Kale Taco Salad – BetsyLife
Garden Rice Veggie Salad by Design Dazzle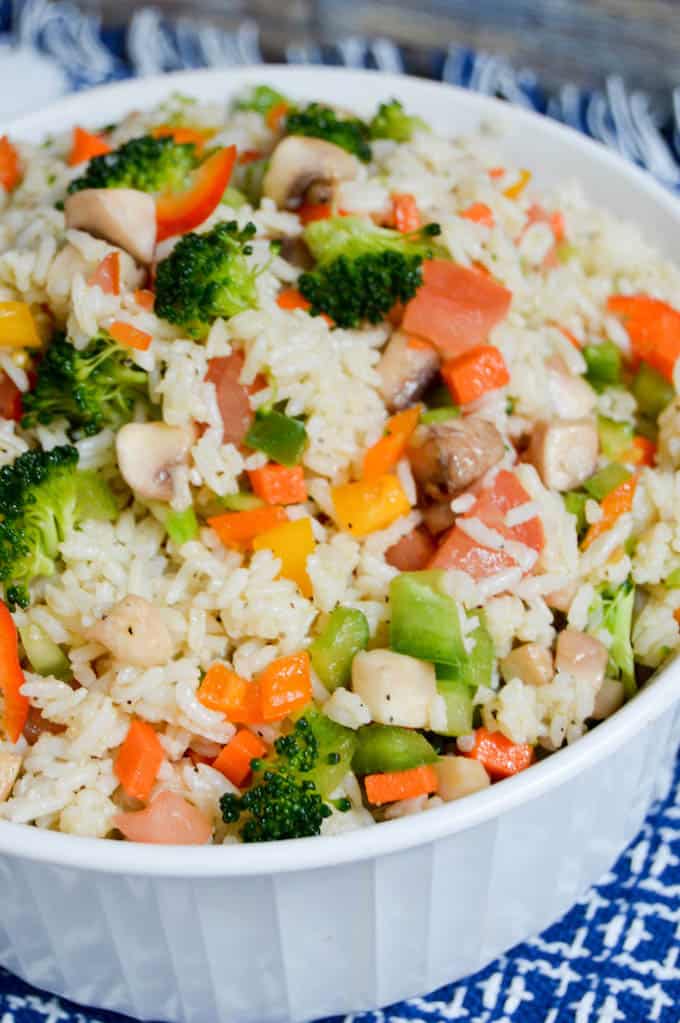 These salads look yummy and delicious!
Which one gets you excited about preparing for dinner tonight? Please share in the comments below.
And if you love this round up post, please share in your social media channels. Sharing is caring! 🙂

Save
Save