This post may contain affiliate links that, at no additional cost to you, I may earn a small commission. Read our Disclosure Policy.
Hello Design Dazzle readers its Laura here from Pink Cake Plate! I am so happy to be here again as a camp counselor for the Summer Camp Series! I love sharing fun and easy recipes and crafts and today's Patriotic Chocolate Popcorn Puddles are no exception. These come together quickly and so easily. I think the hardest part is waiting for the chocolate to set!
I get a lot of my inspiration and I have a few favorite Instagram accounts I follow. When I came across these adorable chocolate popcorn puddle I knew I had to make them. These are great to make with your kids they would have so much fun! I made these with both caramel corn and kettle corn you could just use regular popcorn too. They would be just as cute and easy!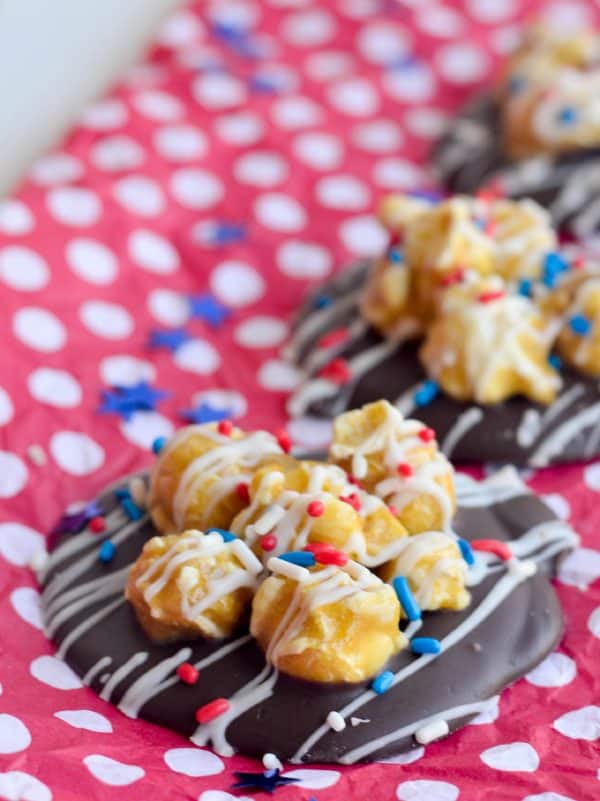 Another good thing with these adorable popcorn puddles is you can customize the puddles with any sprinkles you like! You will want to make sure to supervise kiddos with this as the melted chocolate can be hot.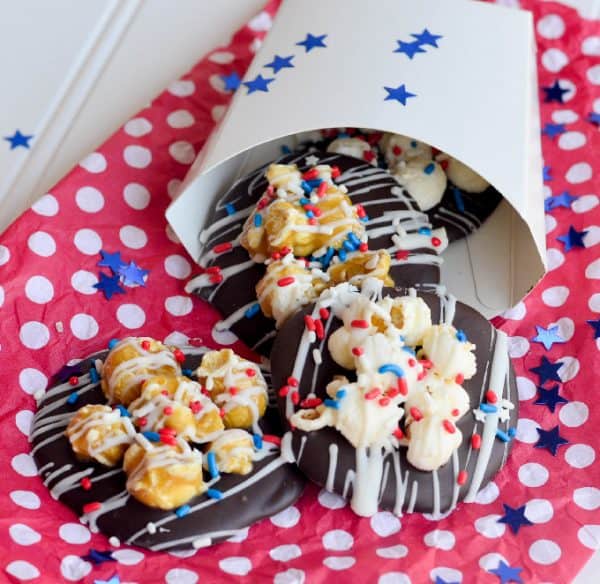 All you do is melt the chocolate, top with popcorn, drizzle with more melted chocolate and then add sprinkles its a easy as that! I just had a brilliant idea how about swapping out the popcorn for mini marshmallows? How cute would that be?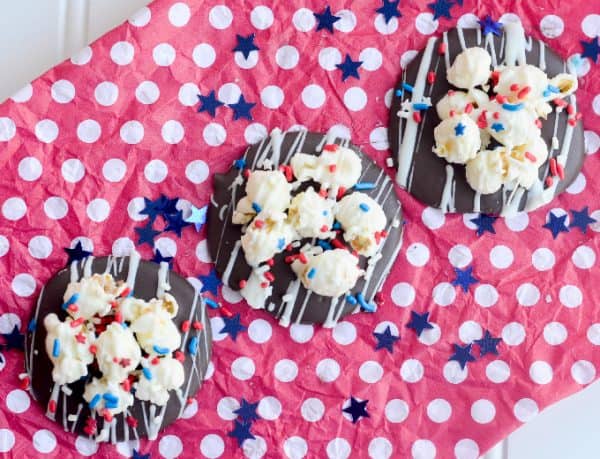 Chocolate Popcorn Puddles
4-6 oz melted chocolate dark or milk your choice
1/2-1 cup caramel/kettle/popcorn
2 oz melted white chocolate
Sprinkles of choice.
Line a cookie sheet with parchment paper, set aside. Melt chocolate in microwave safe bowl in 30 second increments, be sure to stir in between and stir until chocolate is melted. Place 1 Tablespoon of chocolate on parchment paper for each puddle.(chocolate will form puddles). Top each puddle with 5-6 kernels of popped corn/caramel/kettle corn. Repeat until all puddles are topped with popcorn. Melt white chocolate in same manner as previously. When melted drizzle over popcorn puddles then top with sprinkles while white chocolate is still melted. Allow to cool and enjoy!
I love working with chocolate and love sweet treats!
You can find more of my musings on:
Facebook|Instagram|Pinterest|Twitter
________________________________________________________________
Thanks so much to Laura for sharing this simple and absolutely delicious recipe with us! Be sure to check out her
blog
for some more delicious ideas!
________________________________________________________________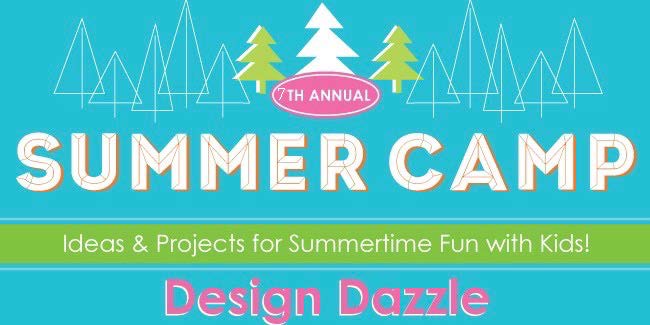 Make sure to check out all of our fabulous past summer camp posts!