This post may contain affiliate links that, at no additional cost to you, I may earn a small commission. Read our Disclosure Policy.
Summer is just around the corner, and what better way to beat the heat than with a scoop (or two) of delicious homemade ice cream? In this blog post, we'll explore some easy and tasty DIY homemade ice cream recipes that you can try out at home with just a few simple ingredients and tools. So grab a spoon and let's get churning!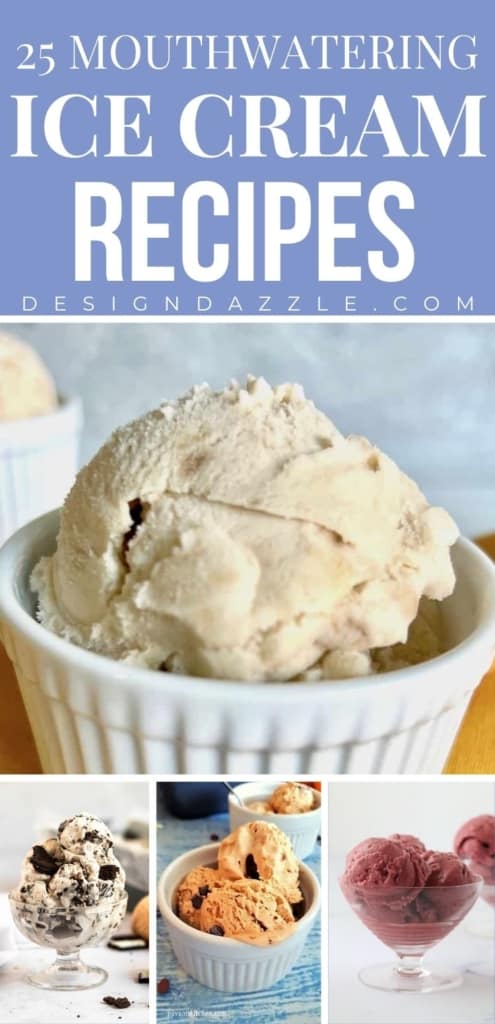 While store-bought ice cream can be convenient, there's something special about making your own from scratch. Not only can you customize the flavors and mix-ins to your liking, but the process itself can be a fun and rewarding experience.

Coffee by Pavanis Kitchen
4 Ingredient Coffee Ice Cream – Deliciously smooth, creamy ice cream that is quick and easy to make with just 4 basic ingredients!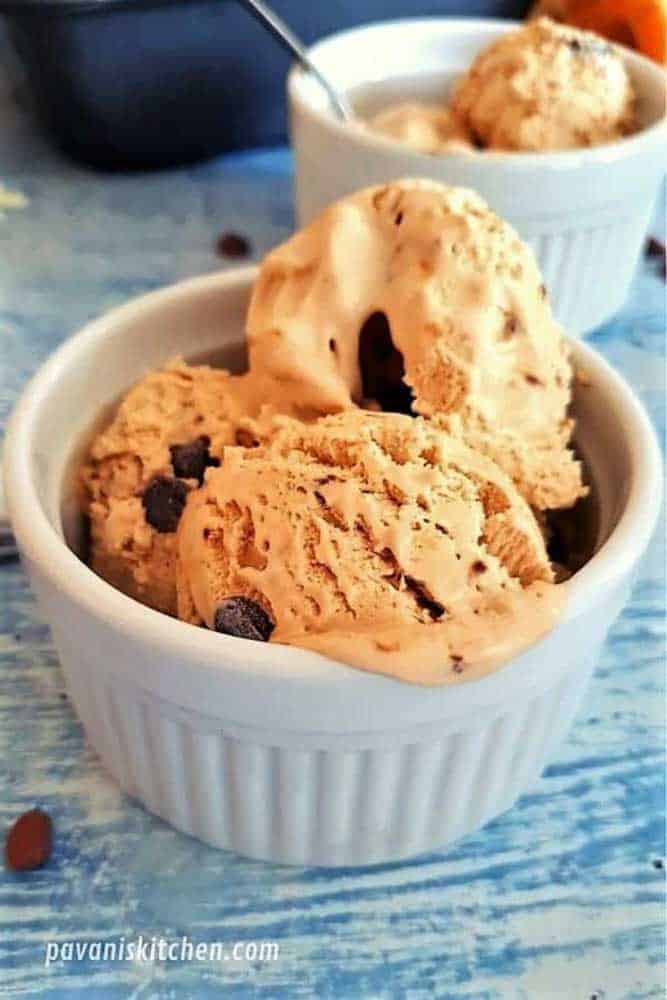 This chocolate peanut butter ice cream recipe is made with 4 simple ingredients, made without an ice cream machine, takes 10 minutes to prep, and is extremely creamy.
This creamy and velvety smooth homemade chocolate ice cream is extremely easy to make, made without an ice cream machine, and tastes better than store-bought!
This homemade 3 ingredient Oreo cookies and cream ice cream is extremely easy to make, has no need for an ice cream machine, and tastes better than store-bought!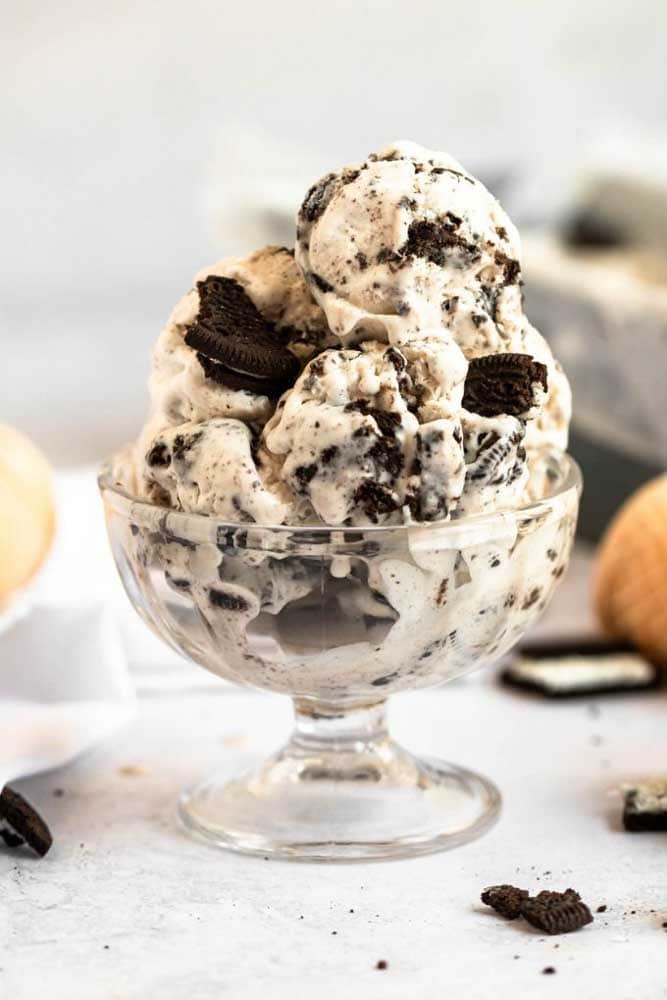 Mint Oreo by Little Sunny Kitchen
This incredibly easy homemade Mint Oreo Ice Cream recipe requires just five basic ingredients, and no ice cream maker! It's perfectly creamy and scoopable, has the right amount of sweetness, and combines the best textures!
This mango ice cream recipe is sweet, creamy, delicious and naturally vegan and gluten free. With just two ingredients, you're sure to love this frozen dessert.
I have got you THE BEST Low Carb Ice Cream whipped up with only 5 essential ingredients, minimal prep and no special equipment.
If you love cookie butter then this no churn Biscoff ice cream recipe is for you! It's got a sweet cream base and is just LOADED with smooth cookie butter swirls and crushed speculoos cookie pieces.
Indulge in the rich, creamy taste of homemade pistachio ice cream. Made with real pistachios, its distinct flavor sets it apart from any other ice cream.
Red Velvet by Go Healthy with Bea
This super easy Homemade Red Velvet Ice Cream is made in just a few minutes with a blender and 5 simple ingredients.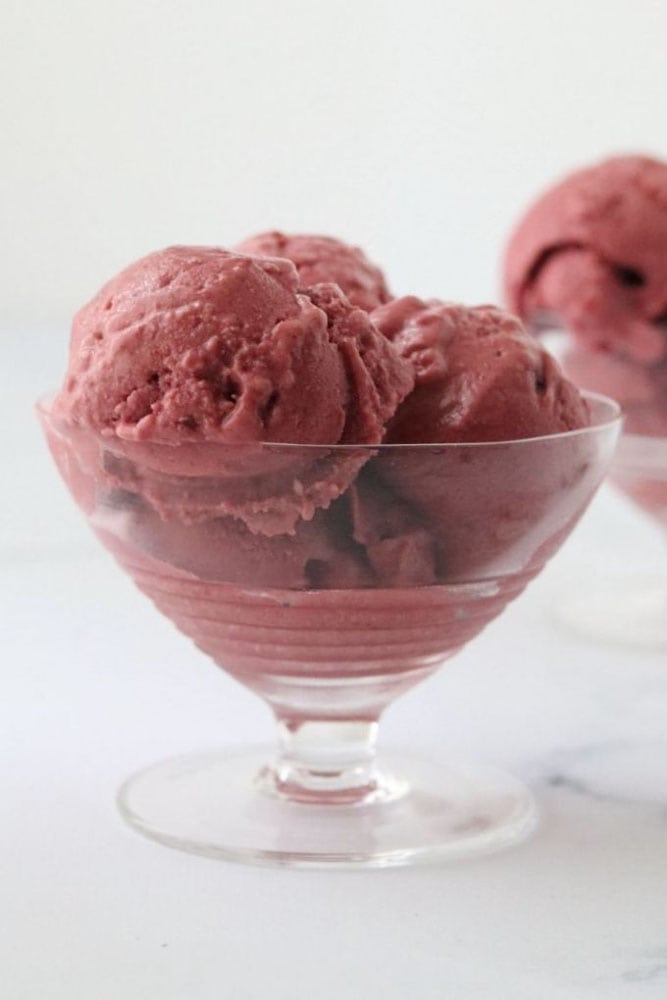 This 3 Ingredient Ice Cream recipe is the ideal way to celebrate the start of summer.
Easy, delicious, velvety and smooth homemade vanilla bean ice cream recipe. All you need to know about making your own vanilla ice cream dessert from 5 ingredients without refined sugar!
The luxuriously creamy recipe only requires 4 simple ingredients and creates the perfect blend of nutty and sweet!
This easy vegan mango ice cream is made using just 3 ingredients with no need for an ice cream maker. Smooth, thick,creamy, and bursting with tropical flavor.
This delicious homemade vegan vanilla ice cream is thick, creamy and full of real vanilla flavor. Nobody will ever guess it's completely eggless and dairy-free!
Pumpkin by Nourished with Natalie
Just a few simple ingredients come together to create this creamy, delicious pumpkin ice cream with a slight nutty flavor! You'll never know it's dairy-free and vegan.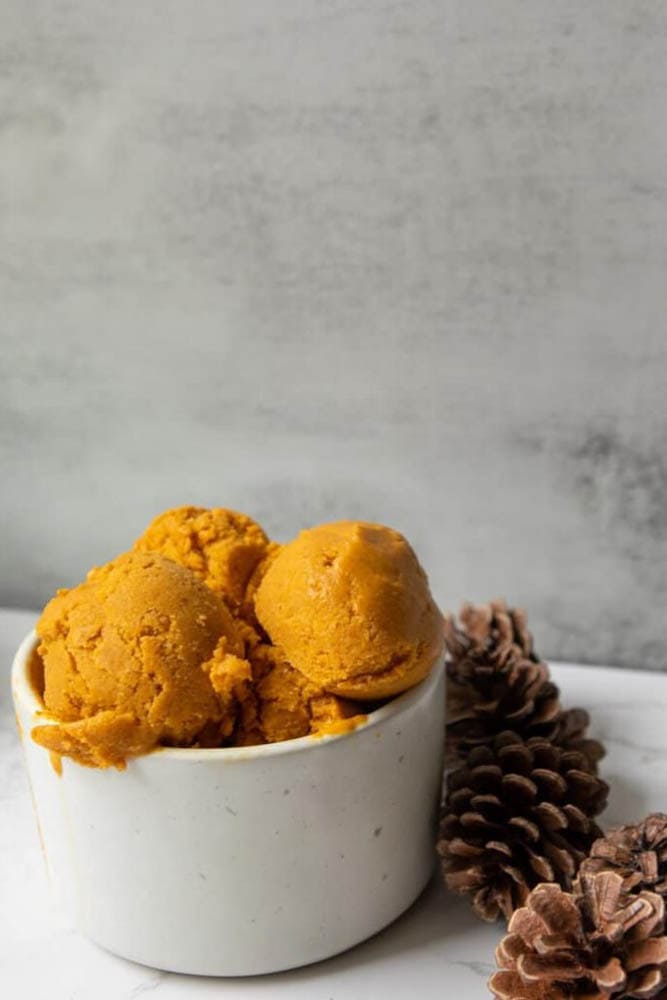 This homemade pistachio ice cream is full of toasty roasty pistachio flavor and a pretty green color that's totally natural and actually tastes like pistachios.
This homemade chunky monkey ice cream is full of creamy fresh banana, melt-in-your-mouth chocolate chunks and toasty roasted walnuts, yum!
Banana by The Short Order Cook
Homemade banana ice cream is fruity, creamy, & delicious. This easy recipe uses only real ingredients & your ice cream maker does all the work.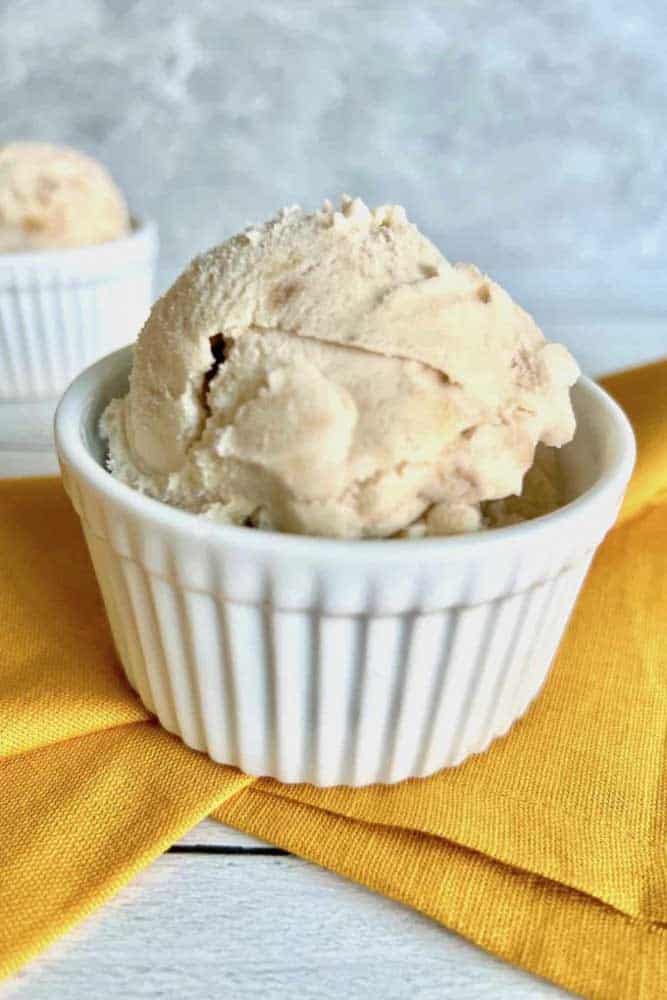 Lemon by Keep Calm and Eat Ice Cream
This homemade lemon ice cream is made with a traditional custard base for velvety ice cream that's bursting with juicy lemon flavor.
If you love rocky road but not the nuts, this recipe is for you! Rich chocolate ice cream with marshmallows is irresistible.
This flavorful No Churn Vegan Chocolate Tahini Ice Cream is made with almond milk and coconut milk and naturally sweetened with maple syrup. A healthy dairy-free ice cream recipe to enjoy year round!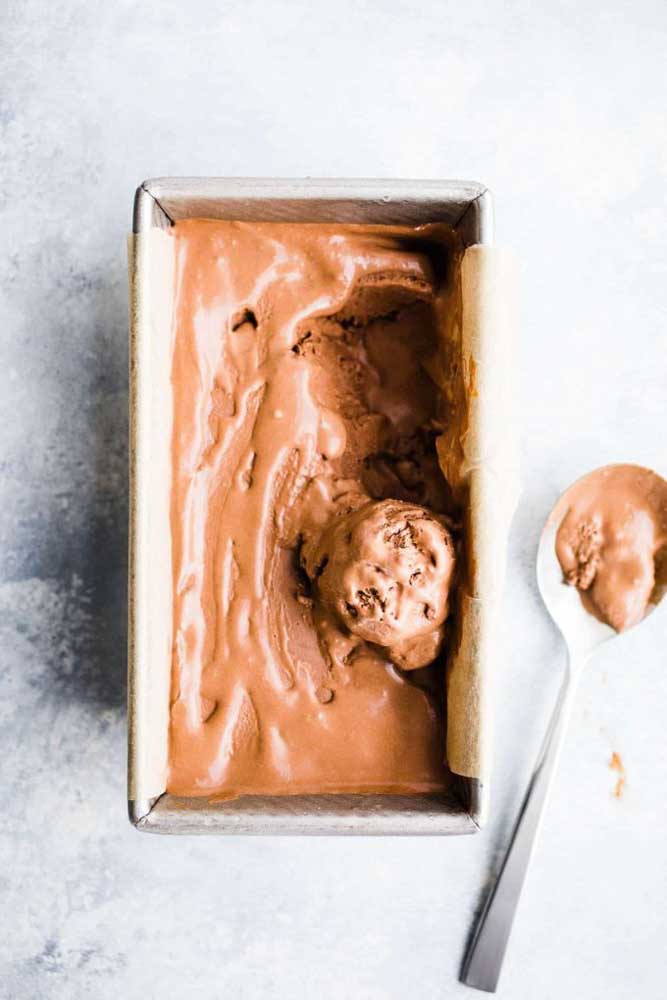 This no-churn vegan cake batter ice cream is cake in ice cream form! It's perfect for a summer birthday, party, or really whenever you are wanting a frozen treat on a hot summer day.
With a creamy vanilla lavender inside dipped in crunchy chocolate, these dairy-free vegan chocolate dipped ice cream bars are the perfect summer treat and less than 10 ingredients!
What could possibly be better than the combination of ice cream and cheesecake? This incredibly easy homemade Strawberry Cheesecake Ice Cream recipe uses only a few ingredients and makes the most delicious and creamy ice cream ever.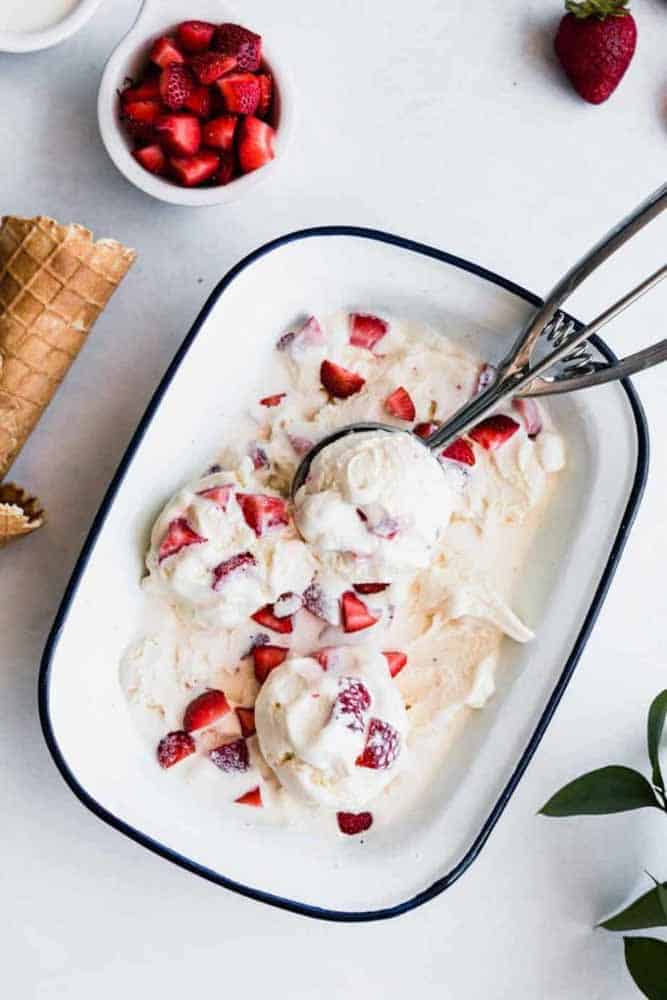 Vanilla frozen custard is a luxuriously rich ice cream that is easy to make. This frozen custard recipe is perfect to add mix-ins or hot fudge.
Whether you prefer classic flavors like vanilla and chocolate or want to experiment with new and exciting combinations. The possibilities are endless. Why not give it a try? With a little patience and creativity, you might just discover your new favorite frozen treat.
Be sure to check out these delicious other icy treats and tasty desserts for summer!