This post may contain affiliate links that, at no additional cost to you, I may earn a small commission. Read our Disclosure Policy.
At no additional cost to you, this post contains affiliate links (which help pay for blog costs). For further information, please see our disclosure policy.
With the craziest, weirdest, and most bizarre year of all, I want to make this Christmas way more special.  I really enjoy getting matching Christmas pajamas for my family.
October is when I start planning for Christmas Pajamas! Why? Because this has been a family tradition for over 20 years and I've learned over the years not to wait to purchase. Do you know how hard it is to find the right sizes for a family if you wait til the last minute? Yeah, I've been there and it's not easy finding various sizes last minute!
Get your whole family involved in the fun.
Comfy, cute, and festive holiday PJ's are a requirement for our Christmas holiday. Even if families are doing a zoom conference call it would be awesome for everyone to be in the same matching PJ's.
You can see some of our Christmas photos we took wearing our PJ's. One tradition is to take silly pictures while wearing pajamas. There are a couple of pictures that show I didn't get pj's in time so thus we all weren't wearing matching ones.
One of my favorite places to purchase pajamas is with PatPat and Amazon. I've purchased about 10 sets of PJ's from these companies. I'm happy with the quality/sizing/returns/etc. Here is my hubby and I wearing our matching PJ's.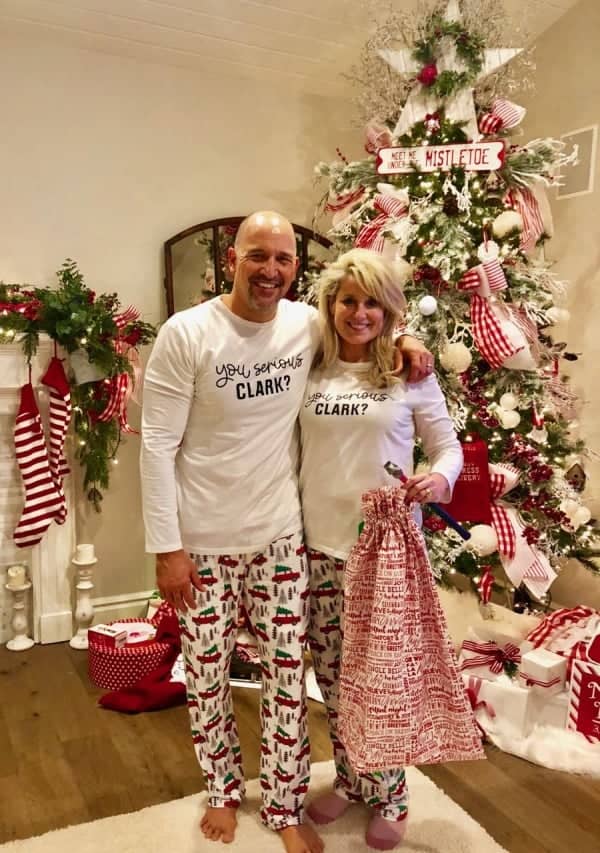 Purchase on Amazon You Serious Clark? 
Christmas pajamas sell out quickly. Here is a list of ….
You Serious Clark pj's:
I've gathered a bunch of matching holiday pajamas.
Make sure to ORDER EARLY!!
Black and White Striped PJ's
Purchase on Amazon You Serious Clark? 
More Christmas Vacation ideas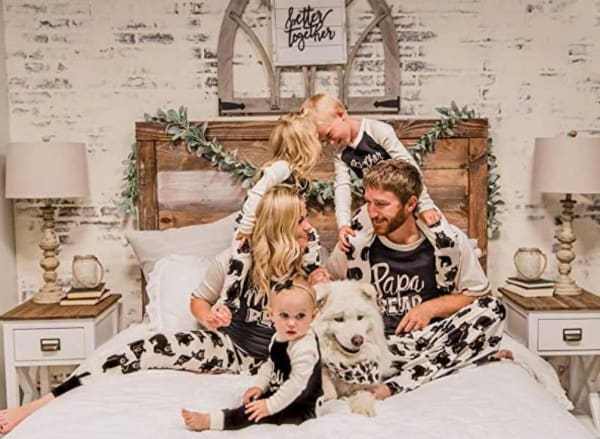 Mama & Papa Bear with Kids Pajamas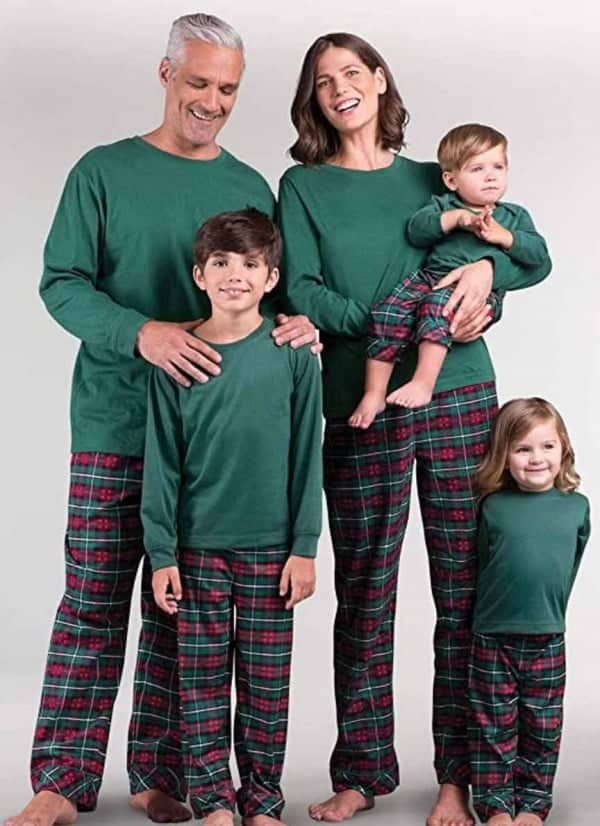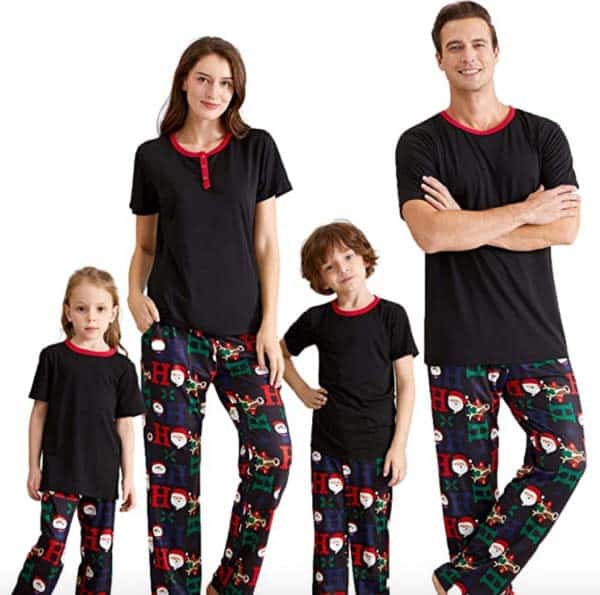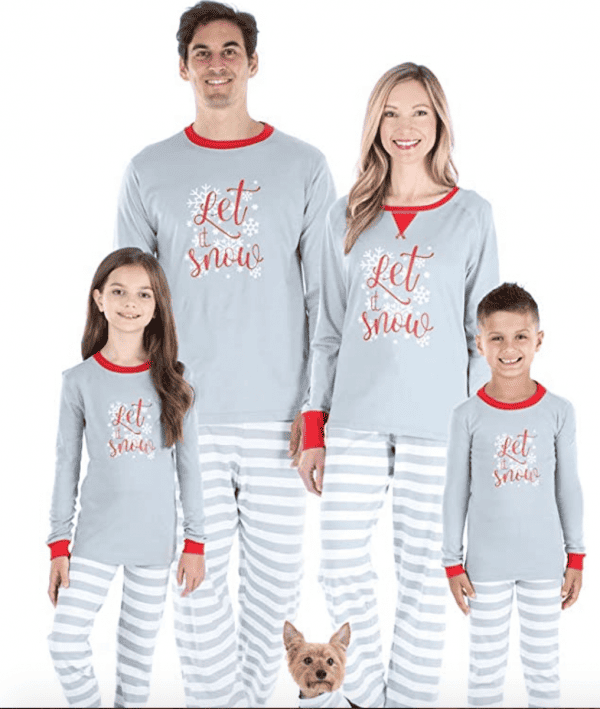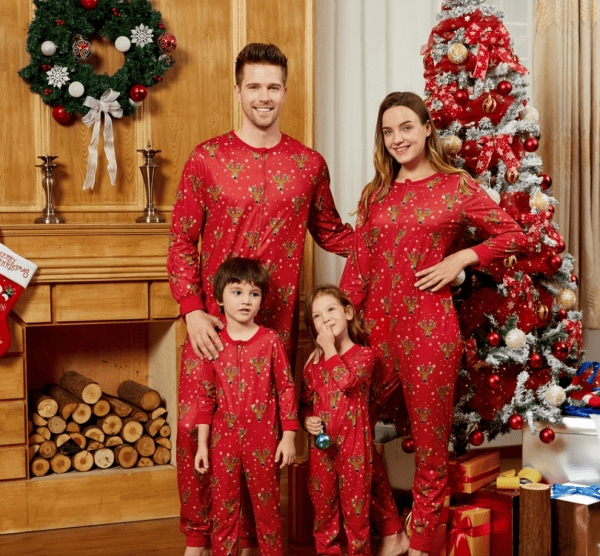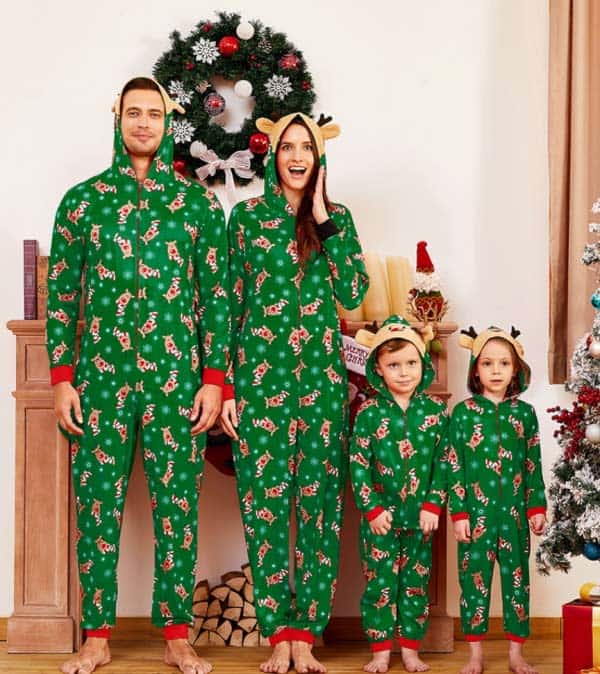 Grey and White Christmas Tree Pajamas
Hanging With my Gnomies Pajamas
Merry Christmas Black/Red Pajamas
If you aren't into matching pj's, what about matching Christmas aprons? Baking as a family in matching aprons sounds like a great way to bring some fun memories for the holiday season year after year. Even mommy and me aprons would be a cute tradition.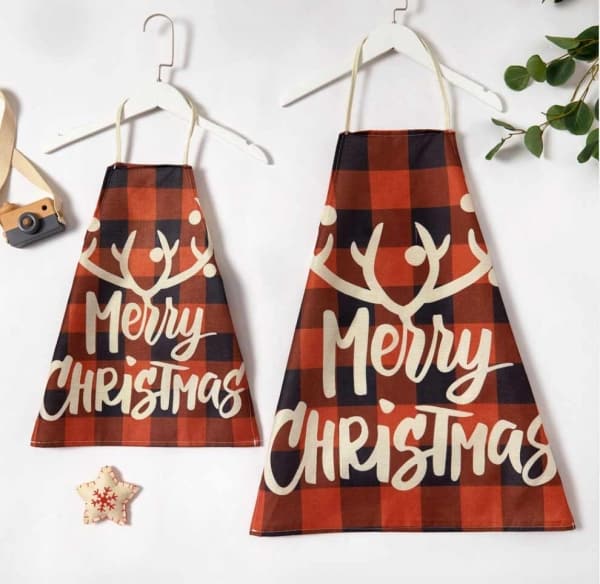 Plaid Aprons and the baking crew aprons!