Do you LOVE Christmas Vacation as much as my family? This post is about All things Christmas Vacation!! I'm sharing a Christmas Vacation themed Christmas tree, Pajama's and all things holiday vacation gifts! Clark Griswold Christmas Vacation themed Christmas Tree is a favorite.
A while back we had a Christmas Vacation themed party and it was a BLAST. Check out the party!
Our local area in Utah has an annual holiday tradition called, Festival of Trees. It is a winter wonderland of hundreds of donated and decorated Christmas trees! All various themes – sports, kid-themed trees, movie-themed trees, outdoor theme trees, Disney trees, etc. Also shared are many beautiful holiday wreaths, gingerbread houses, quilts and more. Funds raised at Festival of Trees are given to the Primary Children's Hospital. It's a great time and lots of eye candy all benefiting kids!
I saw this movie-theme tree at the Festival of Trees. How awesome is this Clark Griswold Holiday Vacation Christmas Tree?…
I took pictures of this Christmas Vacation movie-themed tree. I LOVE it! So clever in all the decorations, quotes, ideas and styling. Someone purchased the tree and all the goodies around the tree go with it. The team that was responsible for the decorating and planning was Friends of CHG Healthcare. Kudos to the team.
I've also combined this post with gift Ideas for the holiday Vacation Movie Lover! After checking out the holiday tree pictures see what fabulous and unique themed gifts there are!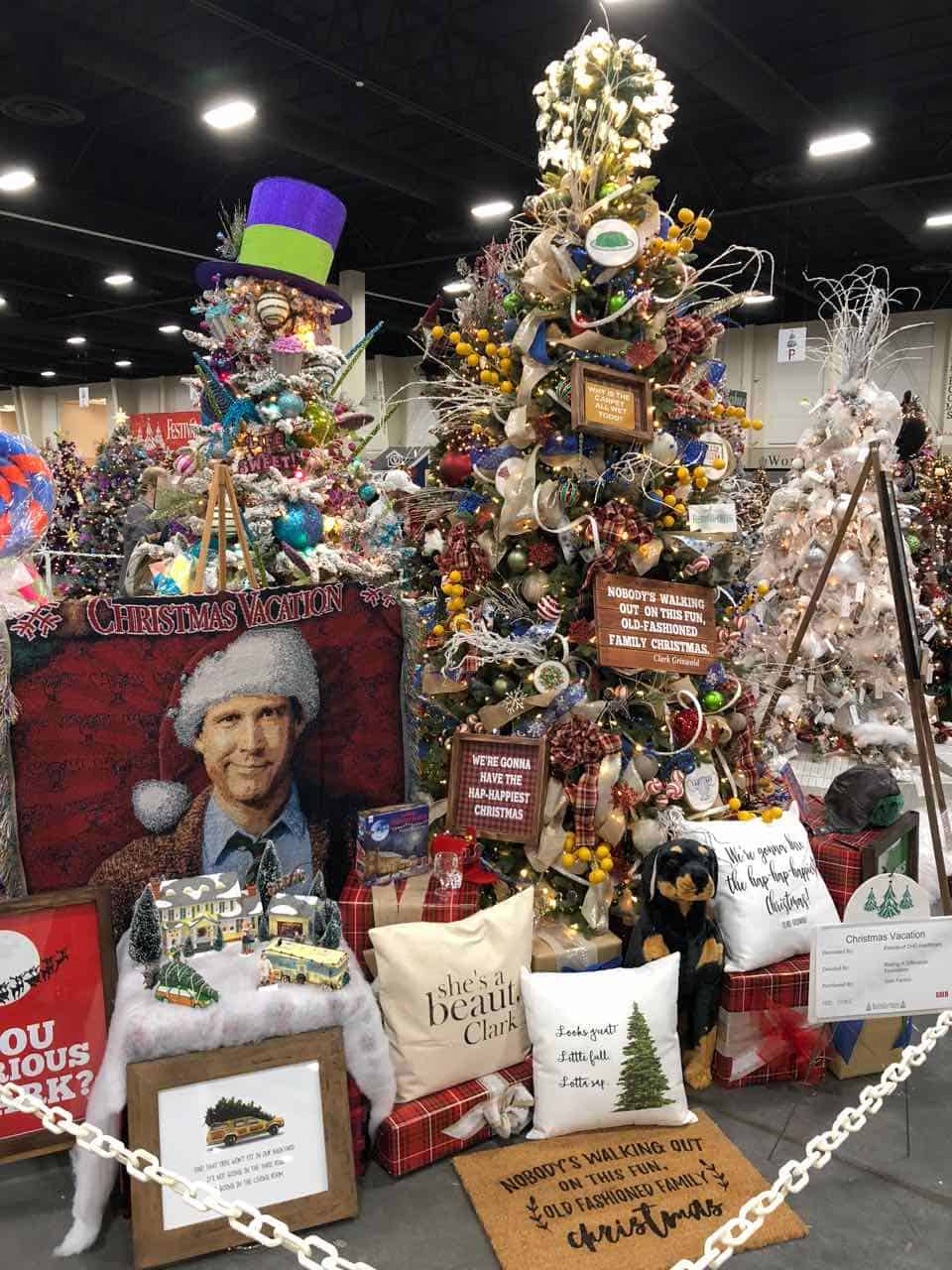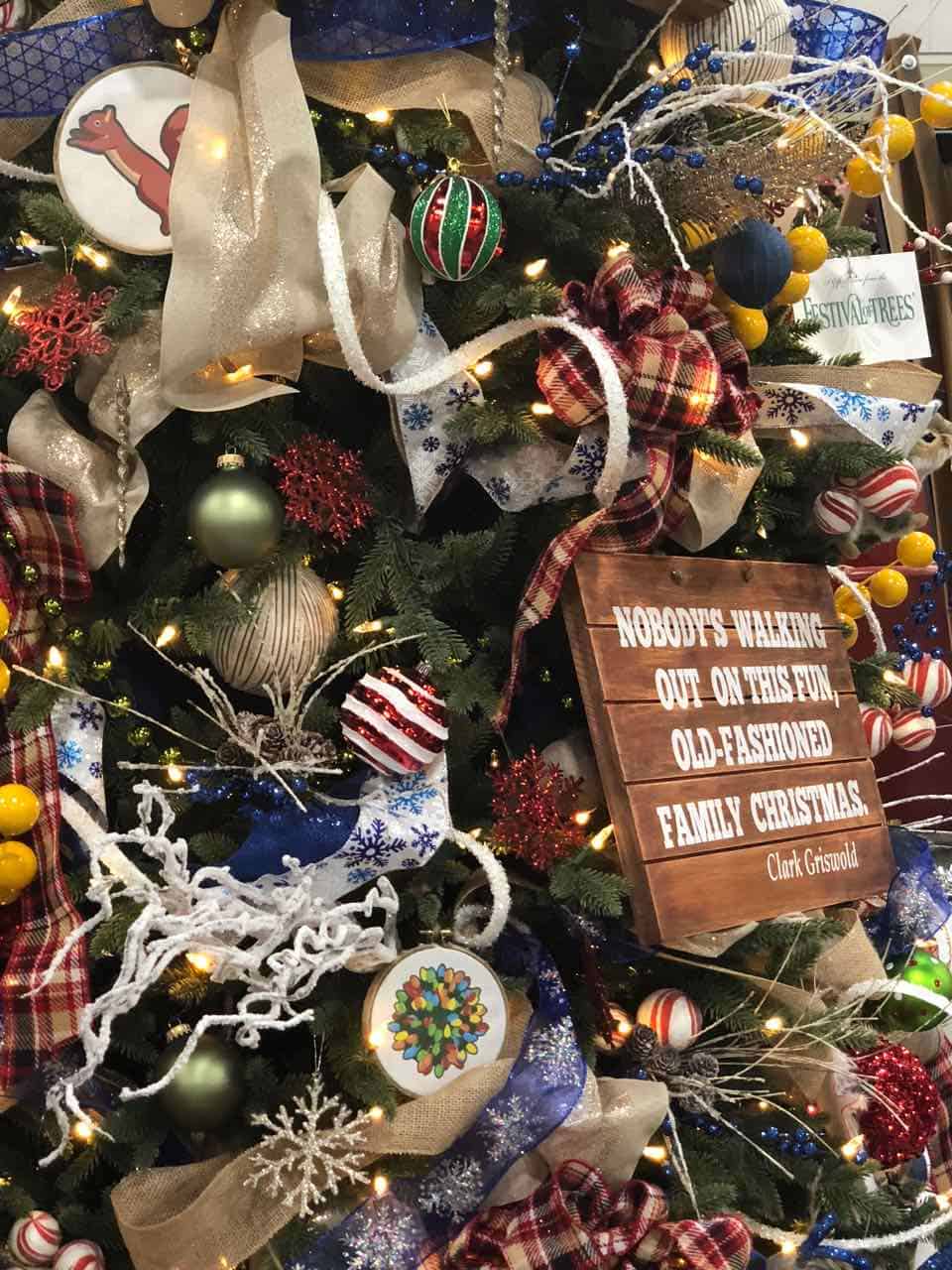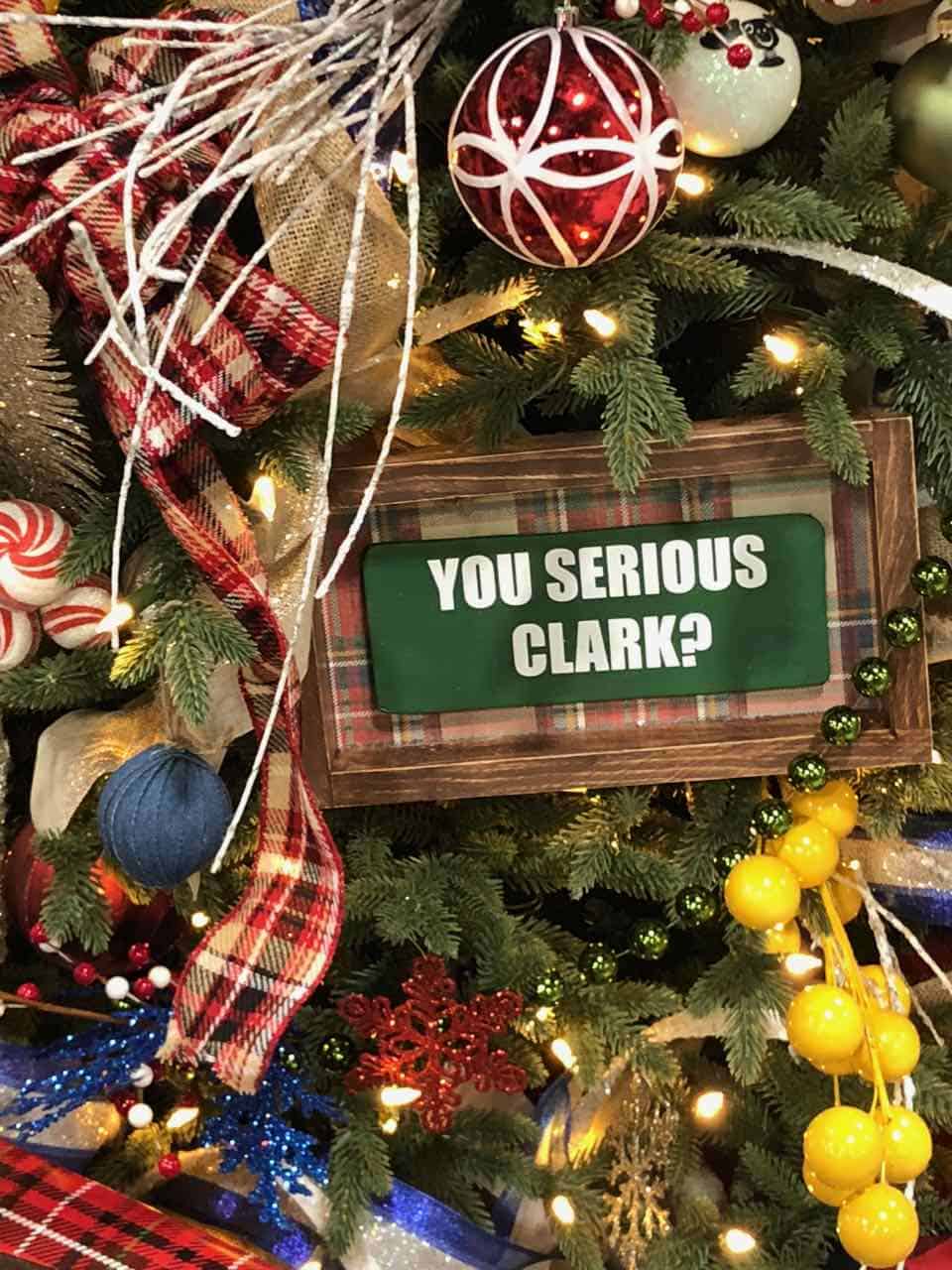 That is it for all the holiday tree pictures. How did you like the tree? Pretty cool!!
I wanted to share with you my You serious Clark? Christmas pajamas!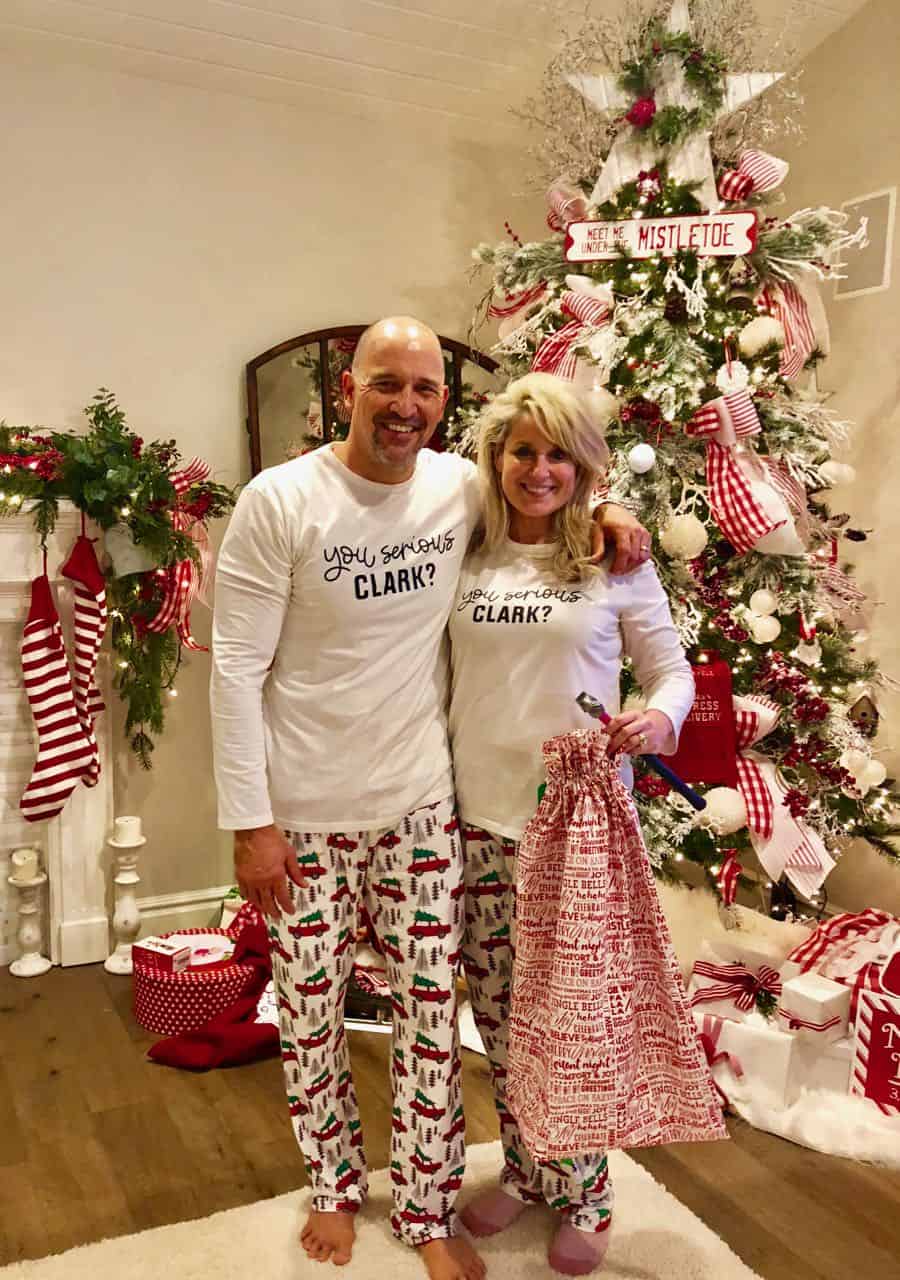 This was last years Christmas pj's for my hubby and I. We love this holiday Vacation movie quote (by Cousin Eddy) that is written on the pajama top.
You can purchase the Holiday Vacation pajamas to make for a great tradtion. Make sure to order early to get in time for Christmas!
We have gathered quite a few National Lampoons Holiday Vacation gifts. Do you have a favorite gift?
Holiday Vacation Coffee Mug- That there's an RV
National Lampoon's Holiday Vacation Holiday Hot Sauce
"You Serious Clark" Baseball Tee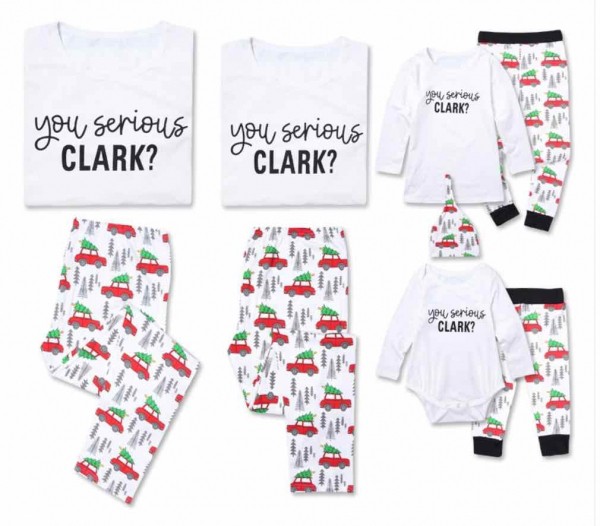 You Serious Clark? Family Holiday pj's
Clark Griswold's Dinosaur PJ's
Christmas Vacation Tree Quote Print
Can I Refill Your Eggnog Quote Print
Clark Griswold Cardboard Cutout
Clark Griswold Holiday Vacation Movie Hockey Jersey
Clark Griswold Style Santa Hat
Maybe next year.