This post may contain affiliate links that, at no additional cost to you, I may earn a small commission. Read our Disclosure Policy.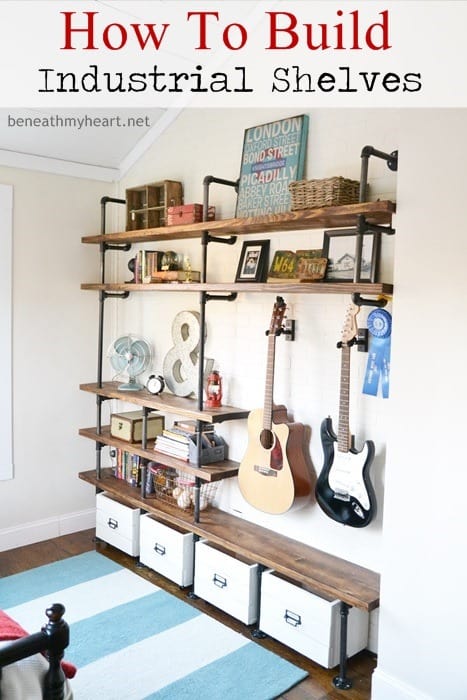 Fabulous Industrial Shelves!
These Industrial Shelves from Beneath my Heart are shelves that will make any room unique. If space is limited in a room, follow this D.I.Y. project to view how you can create shelves to store practically anything on! They are so classy looking yet have such a modern flare! I love them!
This blogger did a fabulous job with the displays on the shelves. It adds so much personality and decoration to the room. Love the details such as the wood crates for storage and the chalkboard US map shape! Really these shelves could be in any room and decorated in ANY style. They would still look amazing. I am a huge fan of these industrial shelves.